As 2013 comes to a close it leaves us reflecting on the past year and looking forward to 2014. Although we spent most of our year saving and preparing for our RTW departure in 2014, we couldn't quite keep our feet on the ground.
So even though we didn't spend any time exploring the far reaches of the World, we did take a few domestic trips to keep the travel urge at bay.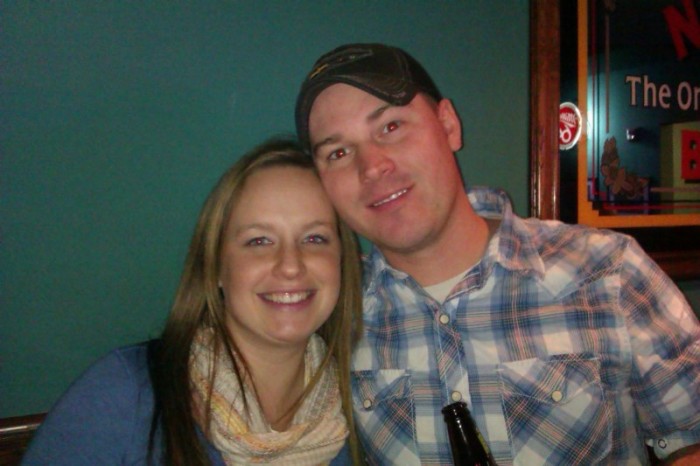 Texas
In February I joined David in Dallas while he was there on a work trip. It was a short trip, but we were able to meet up with my sister who lives in Texas and spent a couple days out and about in Dallas.
Compared to the trips we usually take in February, that involve teal water and white sand beaches, this wasn't anything exciting. However, the 70 and sunny was much more pleasant than the highs of 10 we were getting in Wisconsin during that time.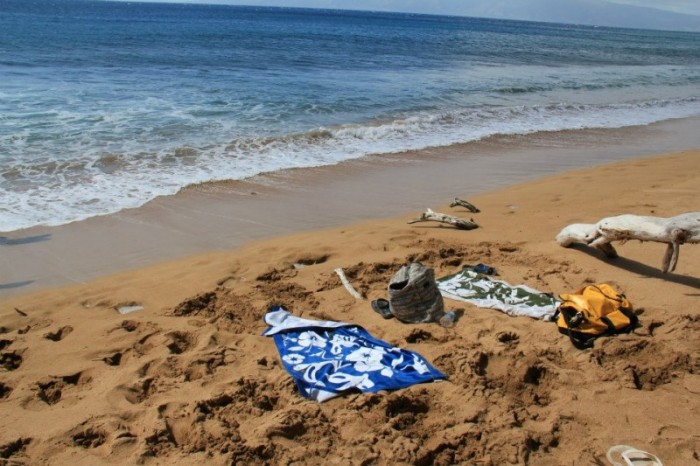 Hawaii
Visiting Hawaii was a total impulse decision. We had made the decision to take our RTW in January, so we had tried to convince ourselves that we weren't going to travel in 2013 while we saved and restructured our lives.
HA, jokes on us. We couldn't do it, so we used up some miles and took a March Spring vacation to Maui. It was amazing and we don't regret it in the least. We flew in and out of Oahu, so we had a couple days to explore Pearl Harbor, Waikiki and Diamond Head before flying to Maui.
Maui is paradise and anyone who hasn't taken the change to visit, save and go in 2014!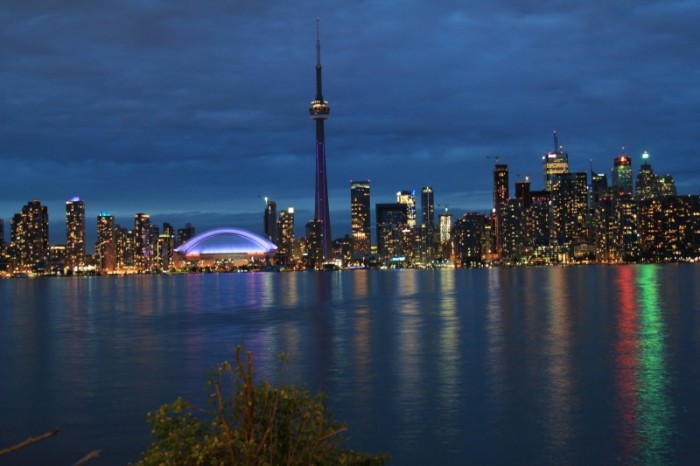 Toronto
We launched our blog in late April 2013 and shortly after decided to make the trip to Toronto for TBEX in late May. This was another impulse decision on our part. We hadn't planned for it and actually didn't really know anything about TBEX.
We were new to the travel blogging industry and after some though, figured it couldn't hurt to connect with other travelers and meet some of the businesses that we could potentially work with in the years to come.
We flew in 2 days before the conference and spent our time exploring the city. It was a turn point moment for us in welcoming in our new life. It was so refreshing to be in the presence of so many people that thought the same way we did about life and travel.
Atlanta- Sorta….
So the title here should say CANCUN. However, I never made it. My friend Meghan and I attempted to fly to Cancun in July, non-rev as she is an employee of the airline, and fate had other ideas.
The entire day was met with delays and missed flights. We changed our whole itinerary around, bound and determined to make it to Cancun. We opted for a flight to the dreaded Atlanta airport, AKA non-rev hell, and didn't even make it there.
A record thunderstorm caused the airports to shut down and we were diverted to Nashville along with 30 other flights. It was a nightmare, so we bagged our plan to visit Cancun and hopped the first available plane back to Detroit. Spent the night in the airport and went home the next day. Total fail.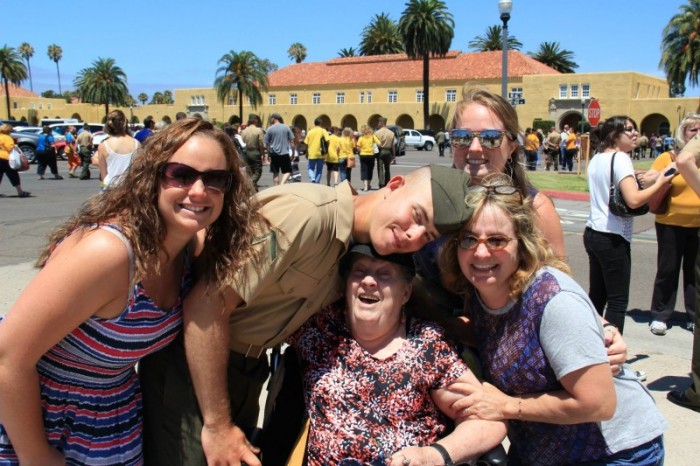 California
Rolling into August found me spending a week in San Diego. My little brother was graduating from Marine Boot Camp and I wasn't going to miss that for the World.
I met my sister, Mom, Aunt and Grandma there and although we spent most of our time on base participating in the programs, we did get a few chances to get out and play in San Diego. Pacific Beach, Coronado, Old town, Downtown and a boat trip out to Whale Watch all made the list for that trip.
Florida
Wrapping up our 'we're not going to travel much in 2013' list is Florida. Because David works in the hunting industry he was given the opportunity to do some gator hunting on Lake Okeechobee in Southern Florida in September.
That sounded like too big of an adventure to miss out on, so we both headed to Ft Lauderdale for an extended weekend of sunshine, beaches and air boats. Now, I know hunting is controversial, but that night we spent out on Lake Okeechobee on an airboat was one of the coolest things we have ever done together.
It was the clearest night you can imagine, I saw more constellations than I can name, 4 shooting stars and the milky way galaxy that night.
So there you have it. In our eyes, the year flew by in anticipation of what is to come in 2014. However, it wasn't without some adventures.