Next time you're looking for adventure, why not give Australia a try? This country is absolutely packed with enough activities to give you an adrenaline rush that will last a lifetime.
One of the few places in the world where you can experience such geographical diversity, Australia offers various activities that would otherwise merit you trekking across the globe to participate in.
For instance, there is the outback with all of its rugged wilderness and off-road wonder; rain forests that are lush and home to many exotic species of birds and plant life; and beaches that mesmerize with their constant call of the ocean lapping against the sandy shore.
There is truly no place in the world for adventure quite like Australia. Let's take a look at a few items for you to enjoy the next time you feel the need to "set out for the territories".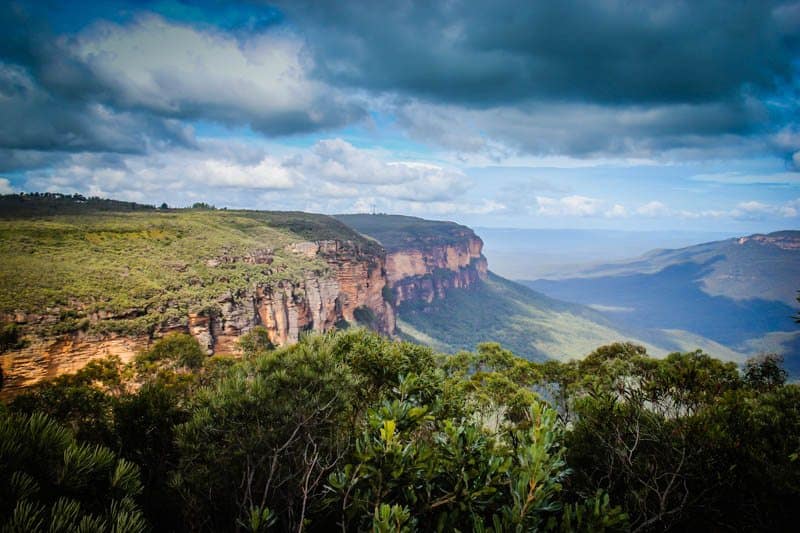 Hiking in the Blue Mountains
Just outside of Sydney is the stunning Blue Mountains. From the big city, head towards Katoomba where you will be enamored with scenery and wildlife around every corner.
The best part of the Blue Mountains is the abundance of hiking trails to check out. Starting out with flat, easy level walks to multi-day treks, there is something for everyone.
One of the best things about the Blue Mountains is that you can visit on a day trip if you are short on time. Spend your day hiking the trails, playing in waterfalls and enjoying the scenery before returning to your comfortable hotel accommodation in Sydney in time for dinner.
Your visit doesn't stop at the hikes and scenery, be prepared to encounter some of Australia's exotic species, including the Galah-Rose Breasted Cockatoo., Australian parrot, white Cockatoo, and many more colorful birds.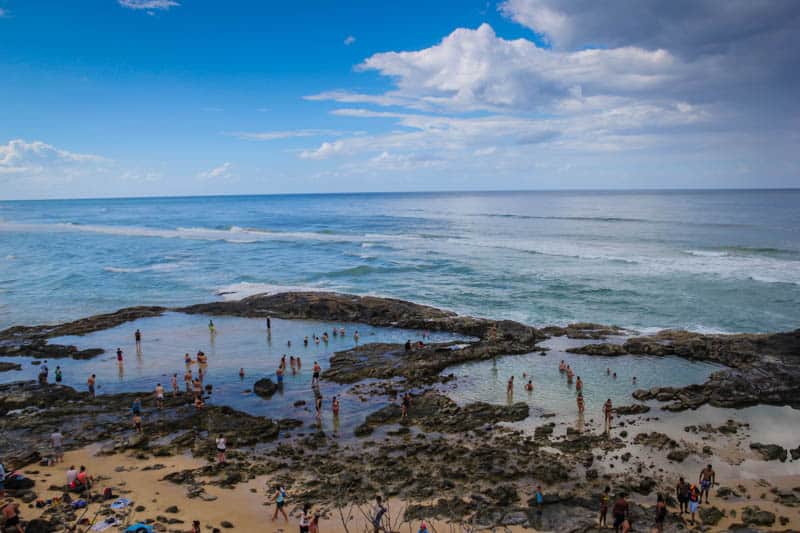 Fraser Island
Fraser Island is unique in that it was home to the aborigine people more than 500 years ago pretty. That is quite a hallmark, and as such, it is rich with cultural and natural history.
It holds the distinction of being the only place on the planet where rain forests grow among the sand dunes. They lend themselves to incredible wildflower displays when temperatures begin to warm up in the spring and summer months.
One of the most popular activities is four-wheel driving across this 75 mile-long stretch of beach. It is actually a highway of sorts that winds its way up the sandy side of the island.
A great activity to enjoy if you're feeling spry. Make sure to grab a permit before you begin your adventure. They are accessible at various landings and resort locations along the coastline and give you permission to operate the vehicles during your adventure.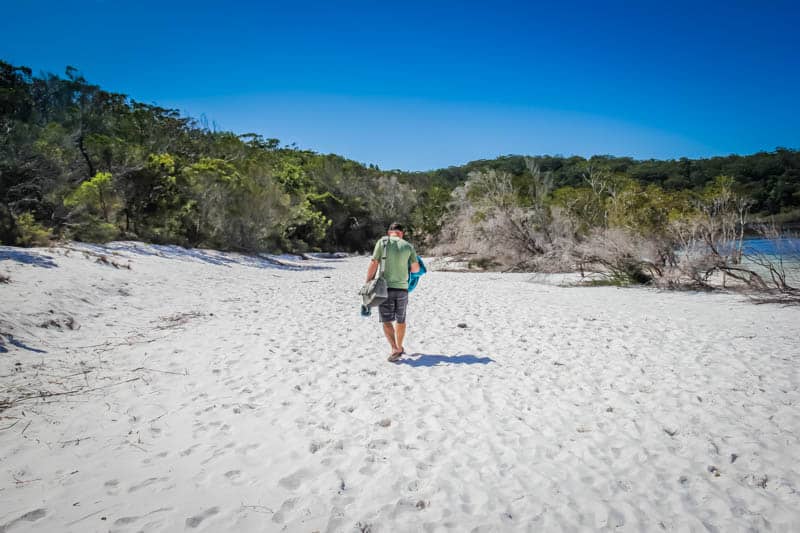 Fishing is plentiful and one of the main reasons people flock to the island. Fish such as Bream and Whiting are often caught during the summer months, while swallowtail is caught year-round depending on the weather conditions.
Even in winter, the fishing population is strong and seasoned anglers come from abroad to try their hand at catching a meal or two. If fishing from the shore is not your thing how about try your hand at one of the more than 100 freshwater lakes that are found across the island.
Of course, you must explore the rain forest and see all the wildlife and different types of plants that it has to offer. It can also give you a break from the sun on a hot summer day. In addition, there are many dining options on the island and all of them serve absolutely fantastic food.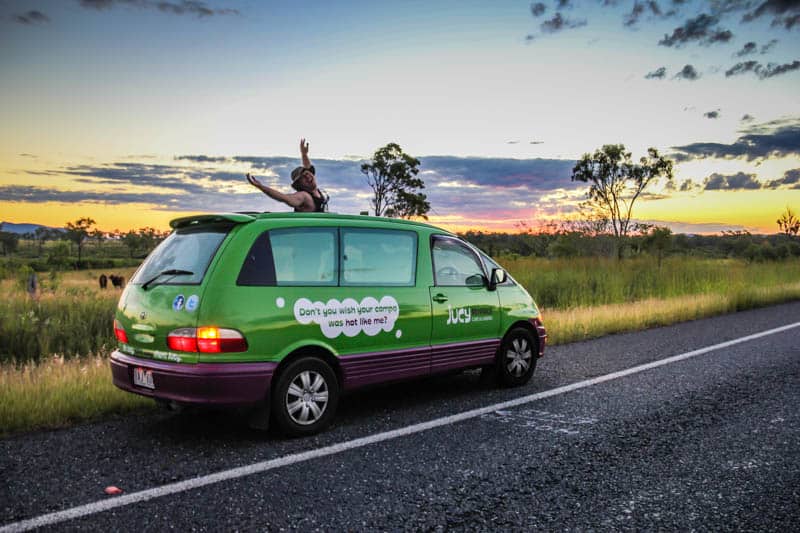 Campervan Road Trip
If you feel like loading up the family and saving a few bucks on a hotel room, then a campervan is your travel style. Many sites offer travel itineraries specifically for camper vans in cities such as Brisbane, Cairns, Perth, and Sydney.
You can choose from a five or seven-day itinerary that is broken down into different things to see and do as you roll across Australia.
You could also take 6 weeks, as we did, and extend your adventures in Eastern Australia all the way up the coast from Melbourne to Cairns, or with even less time you could consider a road trip from Melbourne to Sydney.
The vantage of this type of travel that you get to see Australia on your terms. There is no rushing to the airport or trying to get to a bus stop or tourist shuttle by a particular time. You get the luxury of traveling at your own pace, visiting the attractions on your own time schedule.
Many people use this form of travel particularly if they're going to be in a certain city for days or weeks on end as it allows them the freedom to move about and even explore further beyond the boundaries of their holiday destination.
Overall, this is a great way to split travel costs with a group of friends or family and enjoy all of the natural and man-made attractions that Australia has to offer.
Related Article: Should I Rent a Jucy Campervan in Australia?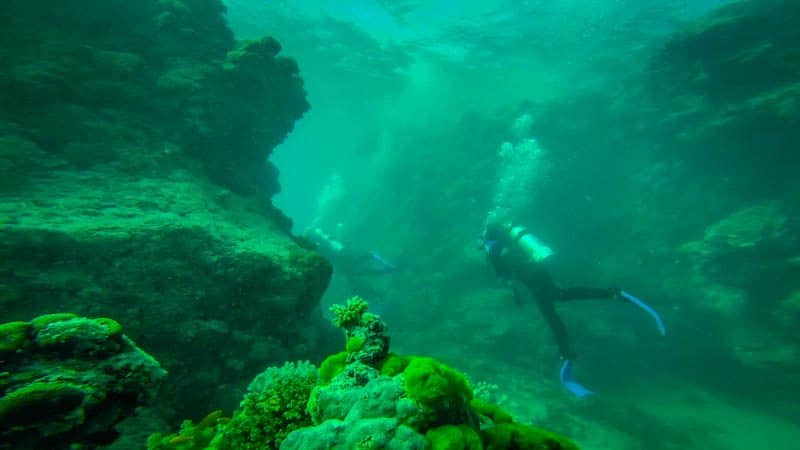 Great Barrier Reef
The highlight of your adventures in Eastern Australia is, of course, the Great Barrier Reef. It is one of the seven natural wonders of the world after all, and for good reason.
Hundreds of species of fish and thousands of other types of aquatic wildlife beckon and call around every turn of the coral and under every rock that lies at the bottom of the ocean floor.
Swim with sea turtles and even glimpse a shark or two as you kick your way around one of the most spectacular underwater destinations in the world.
There are many charter companies and excursion outfits that make daily trips, so finding a good one will definitely not be a problem. One visit and your appetite for adventure will remain wet for a very long time afterward.
Related Article: Facing my Fears on the Great Barrier Reef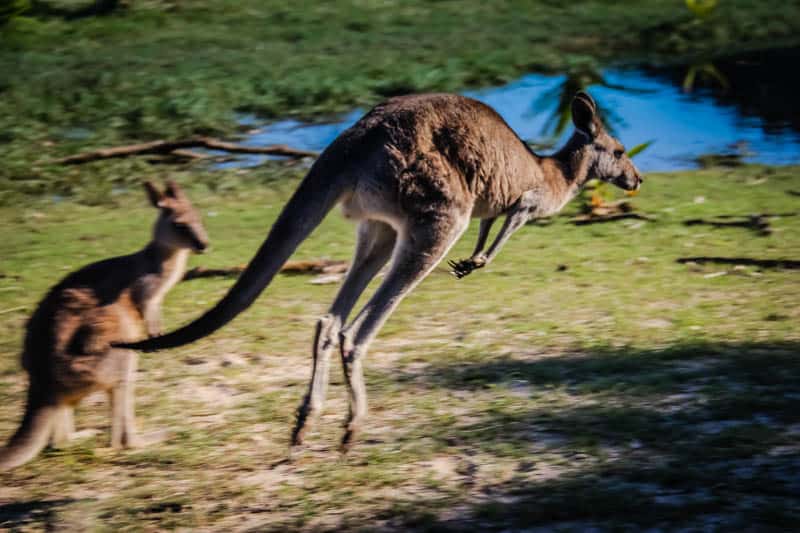 More Adventures in Eastern Australia
Those are just a few of all the great and wondrous things Australia has to offer for adventure. Other things such as zip-lining, parasailing, surfing, and of course fine culinary adventures are waiting for you as well.
Be sure to visit Sydney and get a taste of urban life Australia style as well as visit a few of their cultural and historical landmarks as well. The diversity of Australia makes it a great adventure travel destination indeed.
More on Australia:
Did you like this story? Share it!