Ibiza has always been the synonym for crazy partying and the place with the wildest nightlife experiences. However, there's so much more to this marvelous island than just dancing until morning and indulging in exotic drinks. A beautiful scenery, crystal clear ocean and gorgeous wildlife are there to offer you the vacation of a lifetime. Daytime in Ibiza can be as exciting as the night if you try some of the amazing adventurous activities that will make your holiday unforgettable.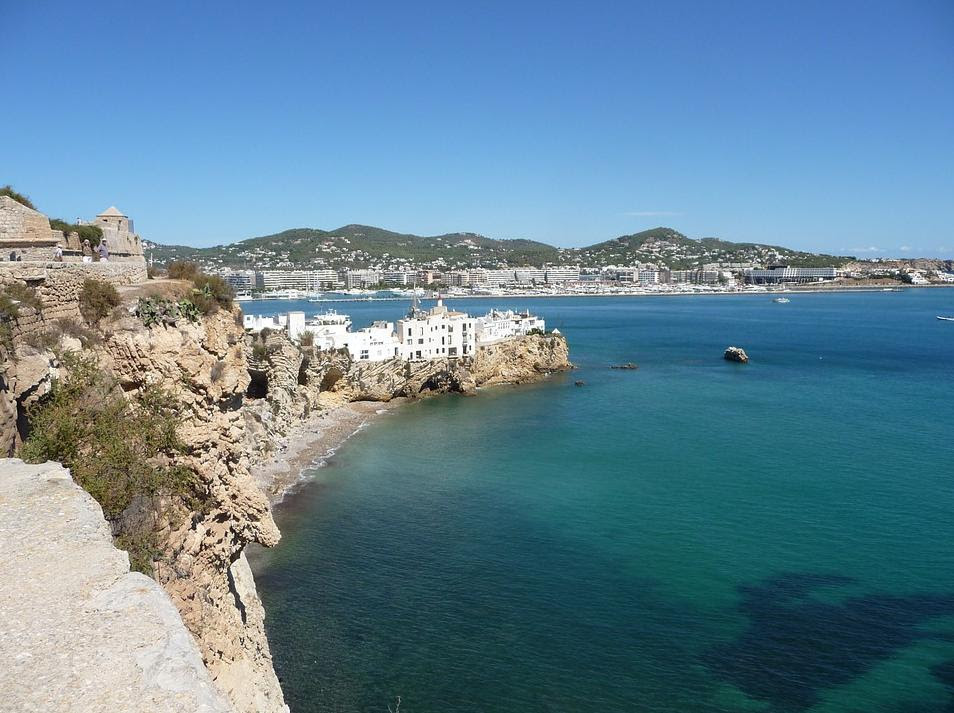 Image by PaulMeek78, used under Creative Commons license CC0 1.0
Slingshot Ride
If you've ever wondered what it would be like to fly out of a catapult, you can get your answer in Ibiza. The Slingshot Ibiza ride is a ride like no other, and it will leave you breathless, for sure. You'll be flying in the air at 100 miles per hour feeling the adrenaline rushing through your body. Choose a gorgeous, sunny day and experience an adventure of your lifetime on a slingshot ride.
Ocean Mania
One of the most popular activities in Ibiza is, by far, the Ocean Mania. The beautiful San Antonio Bay looks right at the floating playground that's a real treat for all the fun seekers. Swing ropes, trampolines, walls, and mini mountains are all part of this marvellous 7000 ft2 water wipe-out course that will provide you with 45 minutes of pure fun. It's the perfect way to feel refreshed after a long night of partying.
Flyboarding
A real delight and a great innovation among water-sports technology is definitely flyboarding. Jet propellers will launch you up in the air providing you with a one-of-a-kind experience, and letting you fly above the ocean. All you need is a good balance to stay above water as long as possible. Don't miss the opportunity to explore the extreme side of Ibiza by enjoying this amazing adventure and have the time of your life.
Image by javirue, used under Creative Commons license CC0 1.0
Parasailing
If you want to mix the best of water and flying sports, parasailing is the best choice for you. In Ibiza, you'll get to ride in the insanely fast speed boat, while later you'll be able to enjoy paragliding at almost 440 yards above the ocean. What's more you'll get the chance to enjoy the view of the amazing beaches and wonderful wildlife of this mesmerizing island.
Jet boat 360°
The Jet boat 360° is definitely an exhilarating activity designed only for the bravest. Considering it features stunts as power break stops, 180° – 360° spins and wave jumping, jet boat 360° will, without a doubt, be the one thing you'll never forget. Therefore, add this to your list of adventurous activities to try out in fabulous Ibiza and always remember that special holiday.
Conclusion
While drinking shots and dancing until dawn are the top reasons why many people come to Ibiza, enjoying the exhilarating activities should definitely be on their list as well. Make the most of your vacation by exploring extreme activities and feel the thrill of a true adventure. Go flyboarding, parasailing, try the slingshot ride, go to ocean mania, don't miss the opportunity to go on a Jet boat 360° and have the best vacation ever.
---
Europe City Guides to Check Out
4 Day London Itinerary | 4 Days in Munich | 4 Days in Paris | 3 Day Bruges City Break Guide
Best Photo Spots in Berlin | Best Photo Spots in Copenhagen | 4 Day Dubrovnik Guide
3 Days in Rome | Ultimate Germany Road Trip Guide
Ireland Guide to Renting a Car | 3 Days in Hamburg | 2 Days in Nuremberg
When is the Best Time to Visit Europe | 3 Days in Florence | 3 Days in Barcelona Itinerary
3 Days in Prague | 3 Day Krakow Itinerary | Your Guide For Doing Laundry While Traveling
Ultimate Guide to Eurail Pass Train Travel in Europe | Travel Insurance- Do You Really Need It?
Ultimate Travel Photography Gear List | Best Drones For Travel From A Real Drone User
10 Awesome Things to Do in Budapest
Travel Insurance: We use for Allianz for travel insurance and have since our first trip to Mexico in 2003. They've been there for us on our adventures – and many friends and readers – multiple times over! If you want to book with Allianz Travel Insurance, simply use this link to get their travel insurance!