Having made the decision to resell our current packs and purchase new packs we have gone a binge of researching and trying to select new packs. Now the obvious answer here being schlep our hinnies into an outdoor store near you and try on packs.
Sigh, we live in pretty much the middle of nowhere. We have exhausted the ONE option we have here and come up short handed. So our search is relying very heavily on reviews, opinions and online selections.
The good thing about this is we have unlimited options and the ability to check out all the options. The bad thing about this is we don't get to try them ahead of time and may have to eat some return shipping costs if the bags don't work for us.

This is the first bag to fall prey to my picky critique-the KELTY REDWING 50.
I picked out this bag to try because it looked like something that would fit my short torso and had most of the features I am looking for in a bag. I absolutely have my heart set on a bag that is only front loading without a top on it. I just HATE those!
This is a super nice bag. I was happy with the configuration of everything. The way it opens is interesting, the top zips all the way open from the bottom. So there is no lip to hold items in on the top, only on the sides.
Not a deal breaker, just weird. The other thing to note, it does not have a bottom entry/section. the bag is solid with one access point.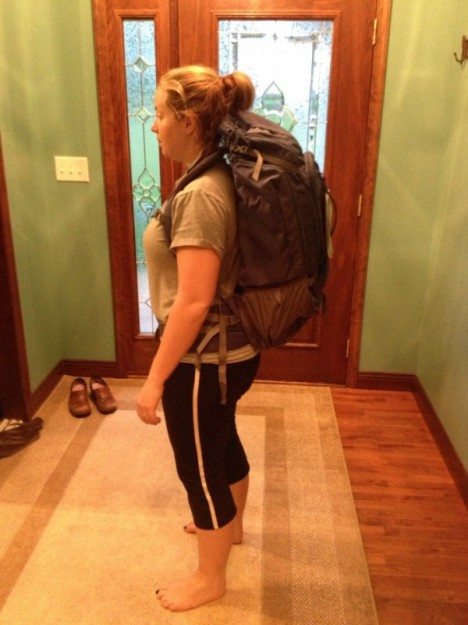 Next we loaded it up with stuff and put some weight in it. Filled out nicely and looked conformed- good options for strapping it down. The hip belt and shoulder straps were all comfortable.
However, the backing of the bag was stiff and literally felt like they used a piece of rigid plastic for the frame. You can kind of see that in the photo, when I put my head back there wasn't any give- just rigid plastic.
My biggest complaint was the rigid 'frame'. Which is really too bad because otherwise, I was seriously thinking this was my bag!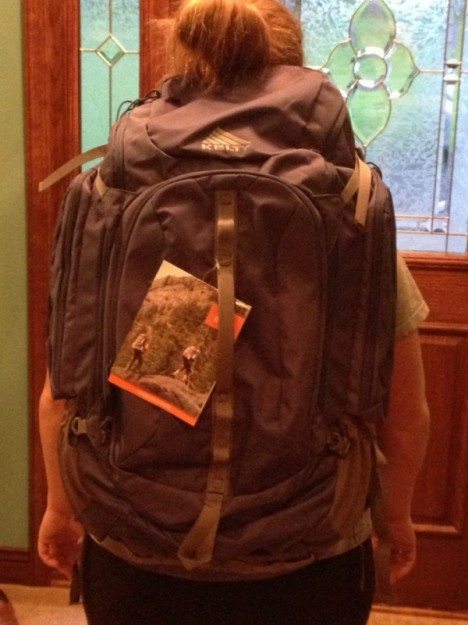 Although this bag looked great and was built with the traveler in mind- I couldn't live with that plastic piece jamming into my neck and head while wearing it!
Want to try this bag for yourself?

Check it out here: Kelty Redwing 50-Liter Backpack
More on Travel Gear:
Did you like this story? Share it!