The search is winding down! The other day David and I stepped into a local outdoors store to check the sales rack. Unlike the big chain stores, this one is more of a specialty store that carries the brands we travelers love; Icrebreaker, Smartwool, NorthFace, Eagle Creek, etc. I've never looked at the backpacks in there because I thought I had that figured out the last time I was in this store.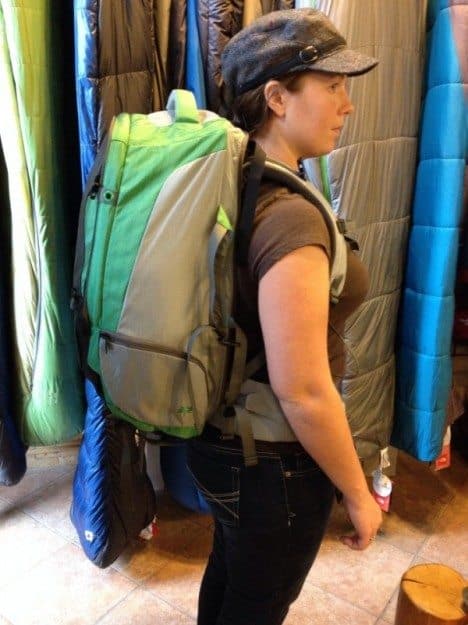 After hitting a couple walls in my search for the perfect pack for our upcoming adventures, I headed straight to the backpack section. I was surprised to find that they stocked a couple travel packs by Eagle Creek and of course a large variety of traditional hiking packs too. Because my plan was to possibly convert one of the hiking packs, I was thrilled at the variety to try. Of course, the first ones I picked out to try were travel specific.
The next bag to fall prey to my critique is the Eagle Creek Rincon Vita 65L.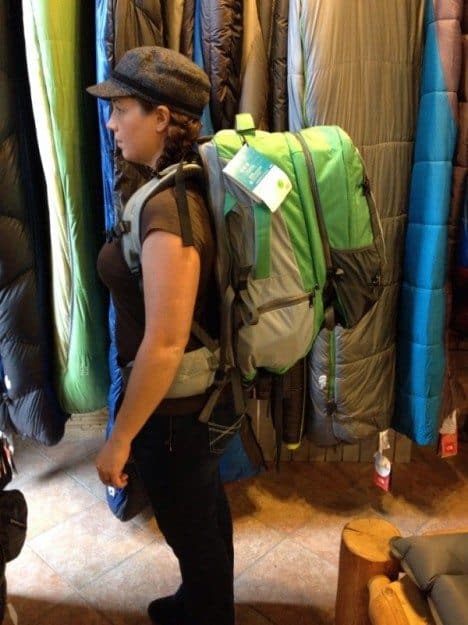 I want to start by saying that the actual bag is not 65L. That total includes the detachable day bag that comes with the bag. So you actual packing space with this bag is around 45L and you will have a 20L day bag that you can carry on the front of you or attach to the main bag.
The construction of this bag is solid with big, easy to move zippers and double stitched seams. I loved the green color of this bag with the grey accents. It was one of the first bags in this size that had an adjustable harness and a soft back.
There were no rigid panels on this pack and that was refreshing. The harness was easily adjusted to fit my short torso and honestly speaking, this bag is perfect for me fit and size wise. I test loaded it with some of the stuff in the store and wore it around.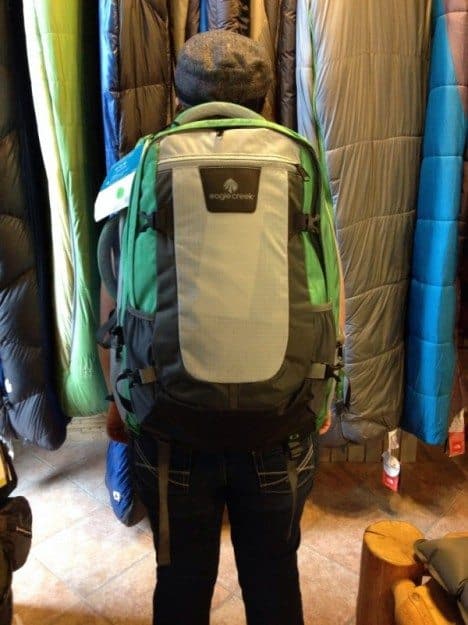 The weight didn't seem to make the bag harder to wear and the adjustment in the harness proved to fit correctly, even with the weight. However, I decided this just wasn't quite the right bag for me.
My biggest complaint was the actual size of the main compartment. I know I have tried several in this same size range, but when I started putting stuff in there, I realized that I really need just a touch more space.
I have to carry camera equipment on top of my clothes, shoes and other electronics. I am not taking a ton, but I have a DSLR with an extra lens and I will have a tripod too. Luckily, they also had the Eagle Creek Rincon Vita 75L. Stay tuned for the review on that one!
Buy Your Own Eagle Cree Rincon Vita.
PASS!
I didn't purchase this bag, but was able to try it at a local store. The bag was priced at $260 and on sale for 30% off. Would have been $182 had I purchased it.