The very first thing I am going to say about this bag is the main compartment of the bag IS NOT 75L. Eagle Creek has this bag labeled for a total size of 75L, and in this case that includes the 20L day pack that attaches to the bag.
Thus making the main compartment of this bag approximately 55L. For people in search of a true 75L pack, this is not good news. However, for me, this is music to my ears.
If you've been following along, you know that I have been on a quest to find the perfect bag for me to take on our upcoming adventures. I have tried so many bags and yet none of them have been what I need.
Not too long ago, I wandered into a local outdoor shop where I discovered the Eagle Creek Rincon Vita line of bags. I had the opportunity to try both the Vita 65L and this bag and in that moment I saw a light at the end of the tunnel.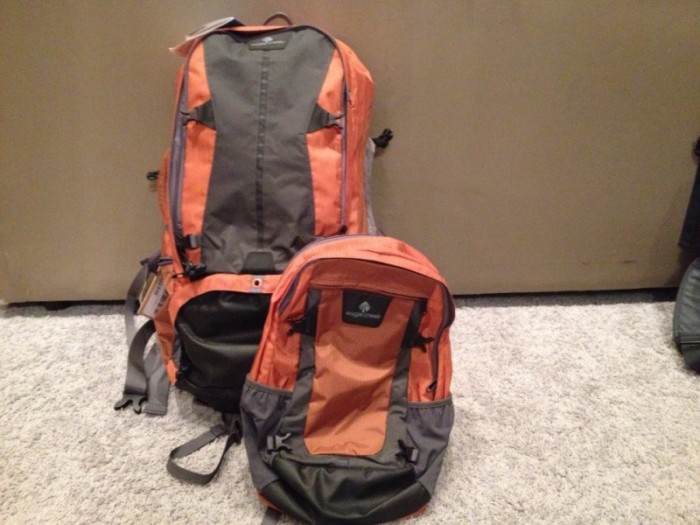 Had I simply shopped online, I would never have considered a bag labeled as 75L. In my mind, that is way too big and I certainly don't want to be carrying that thing around full.
I wouldn't have considered that the company combined the day bag and main compartment space to get that number, would have ordered the 65L and been disappointed that again I hadn't found the perfect bag for me. Luck was on my side that day.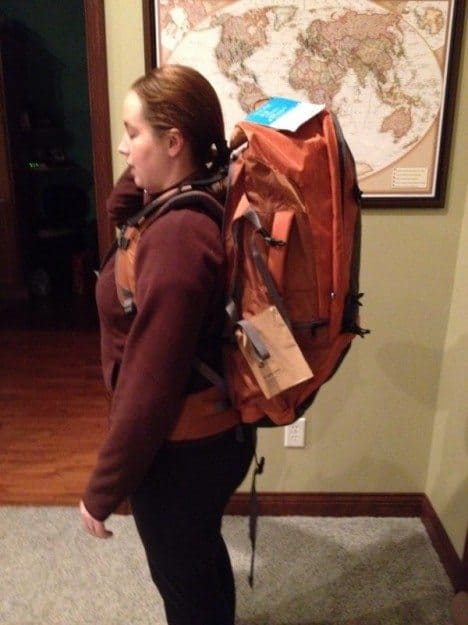 EAGLE CREEK RINCON VITA 75L
This bag is built exactly the same as it's sister the Rincon Vita 65L. Large smooth moving zippers, double stitched seams, reinforced denier and an adjustable harness.
It is built as a travel specific pack, so all the zippers are lockable and the harness stows away into a zipped compartment for airline travel. It has large padded handles on the top and side for carrying and lifting when you are not able to wear it.
The inside features several mesh zip pockets for quick access to small or important items and a zip open divider between the top and bottom compartments.
So you can open the bag into one large space or separate the bottom off to store shoes or dirty clothing. It comes with a day bag that is designed to zip onto the front of the backpack. It is 20L total and made quite well.
I am easily able to pack my 13″ MacBook Pro and DSLR into it if I need to. However, I am not crazy about the fit, so not sure if I will actually bring it or not. I am also undecided on whether being able to zip your day bag onto your main pack offers any real benefit.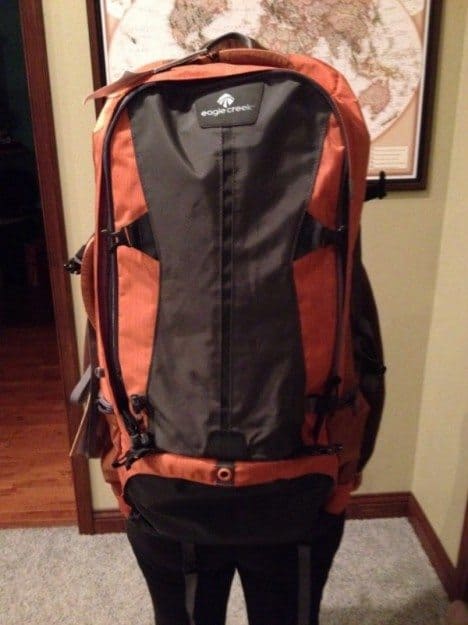 The harness is adjustable and this bag has a soft back. I absolutely love that about this line. There is no rigid backing that jams you in the back of the head when you look up or sit down.
That alone has been a deal breaker for me on so many bags that I have tried. I have discovered that it also comes in a variety of colors including green, orange and black.
The store carried the black one and I fell in love with it. I didn't buy it that day, it was on sale so I wouldn't be able to return it and I had another bag in the mail to try already.
I chalked it up to a good find, pretty much focused on this being my bag, went home to search more about it online and wait for the other to arrive.
I won't hold you in suspense, the other bag arrived and no surprise, I didn't like it. My heart was set on the Rincon Vita. I have finally found my bag!
Editors note: I ended up using this bag for our 2 year RTW trip. It held up really well and is still in perfect working condition, 7 years later.
Want to buy your own travel backpack?
Check out this: Eagle Creek Rincon Vita 75L
More on Travel Gear:
Did you like this story? Share it!