The bag search continues. After trying the Tortuga Backpack and finding that the harness was too long for my torso, I set out to try a couple of the other brands that I have overlooked. Trying to find bags that meet my wants and needs that I haven't already tried or looked at was hard. There isn't much left out there for the open front bags but I came across this bag and figured I'd try it.
Next victim: MARMOT CLEARWATER 50L.

Like a couple of the other I have tried, I picked out this bag because it looked like something that would fit my short torso and had most of the features I am looking for in a bag. The size of the bag is just about perfect for me. It measures 23″ from the top to bottom. The harness is able to be adjusted to fit my short torso. So the bag checked out well in those departments. It also has a large open front access with zip open pockets on the exterior of the bag for little or important things that you need to access quickly.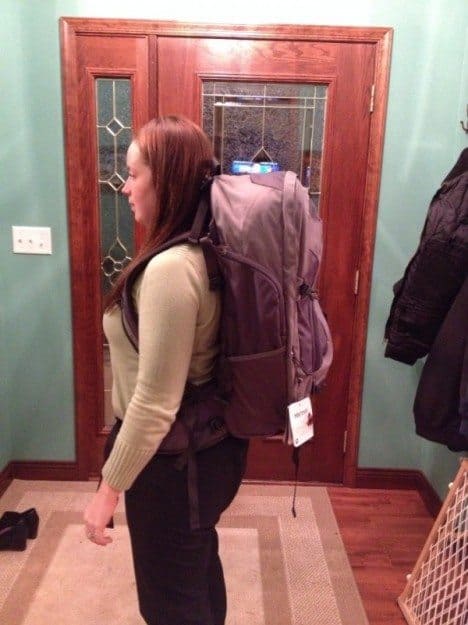 After filling the bag and putting a little weight into it, I found that it was comfortable. It had adequate padding making the hip belts and the shoulder straps easy to wear while walking around. Like I have found with a couple other bags in this market, there was a solid, rigid, plastic piece that made up the frame of the backpack. This is NOT comfortable or forgiving when having to sit or look up with the bag on. That is a deal breaker for me. Paired with zippers that got stuck on the excess fabric and buckles that were stiff and hard to open.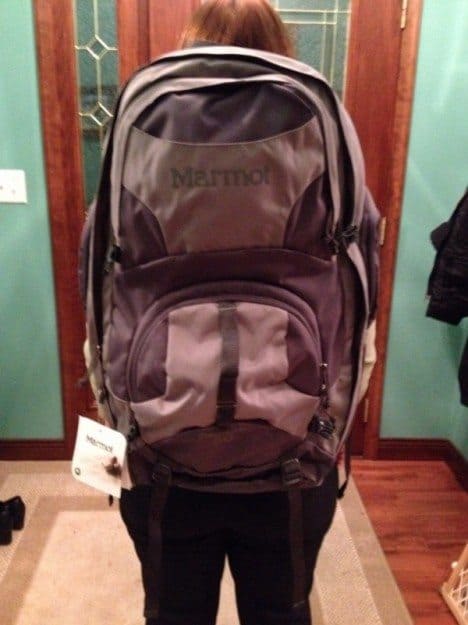 My biggest complaint was the rigid 'frame' and the zippers. I just can't stand a bag that had that rigid plastic in it. So many times as travelers we are sitting on trains, buses or sightseeing with our packs on. Not being able to sit or look up without being jammed in the back of the neck just doesn't cut it for me. The zippers that get stuck when trying to close the bag just adds to that.
Although this bag looked great and was built with the traveler in mind- I couldn't live with that plastic piece jamming into my neck and head while wearing it!
RETURNED!
Purchased from: sierratradingpost.com for $82 on sale

$6.00 return shipping.