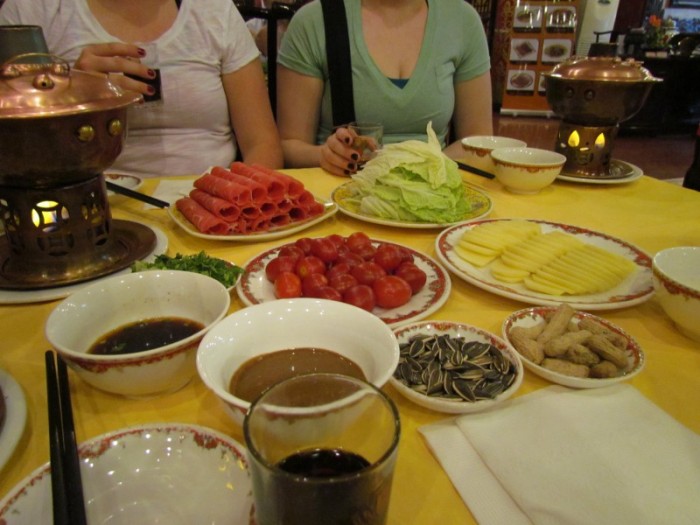 One of China's best attractions for travelers is it's food. From the moment I touched down in China's capital city, I hit the ground to see the sights, take in the culture and eat the amazing food. You don't have to go far to experience some of the most unique food in the World.
Hot Pot
This is one of the first meals we had after arriving in Beijing and it turned out to be one of my favorites. The meal starts with a pot of boiling water for each person at the table. You are given a menu and your table then orders a variety of meat, noodles, vegetables, herbs and spices. These items are then served in the middle of the table for you and your group to share.
When the food you have ordered arrives, the fun begins by adding your favorite ingredients to your pot and watching it cook. Also enjoyed with your meal is a variety of sauces and small dishes of sunflower seeds. The challenge of fishing noodles out of a boiling pot makes for some light entertainment. As far as taste, you can't beat fresh vegetables and thin, lean cuts of meat paired with noodles and spices.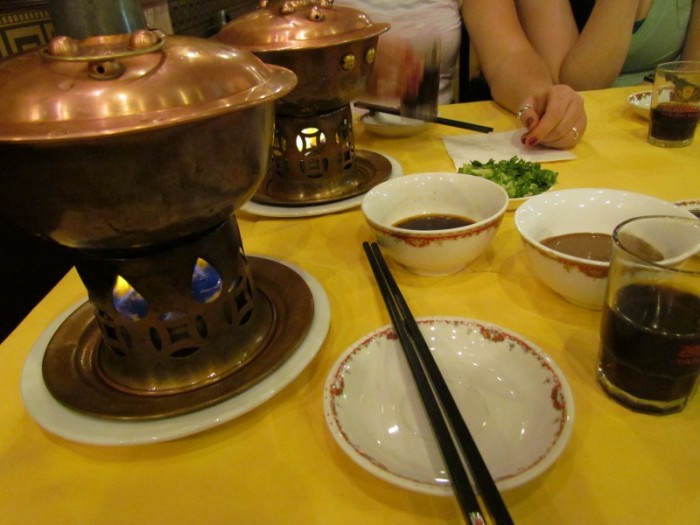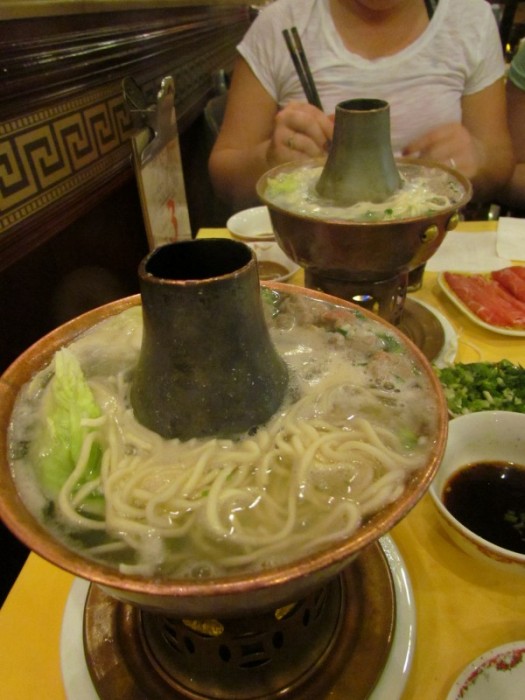 Dumplings
It goes without saying that I was unable to set foot in a restaurant in China without ordering dumplings. Unlike at home in the USA, every single order of dumplings was hand made. Starting from the dough being mixed and pressed. To the freshly chopped meat that is mixed with homegrown spice.
When you order dumplings in China, prepare for a long wait. They are literally preparing your order from scratch, just for you. There were several times we would place our orders and all the food would arrive at the table and be finished before the dumplings came out. Just something to keep in mind, but they are certainly worth the wait.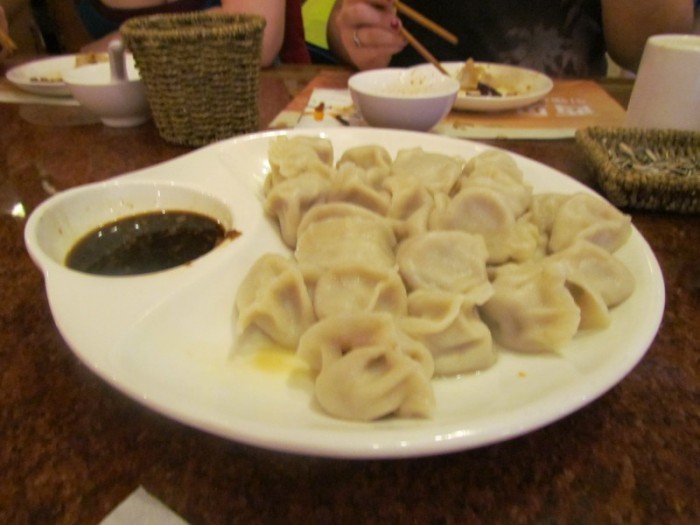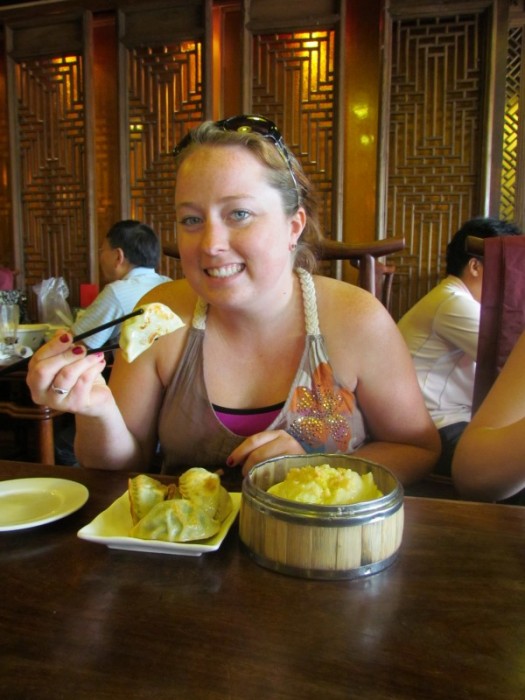 Chinese Noodles with Pork & Spicy Peanut Sauce
This dish came as a surprise to me. We sat down in a huge restaurant and a local at our table ordered this. At the time, I wasn't sure what I felt like and even though I am not really a huge fan of pork, I took a chance and ordered it. It showed up at the table and I was instantly surprised. Not only was the dish beautiful, but it smelled great too.
The noodles were fresh and the pork steamed off it. The dish was beautiful.The first bite brought me right back to reality. It was spicy but the flavor created a taste that would be one of the best I would have on my trip to Beijing. All that over some noodle, fried pork, green onions and spicy peanut sauce.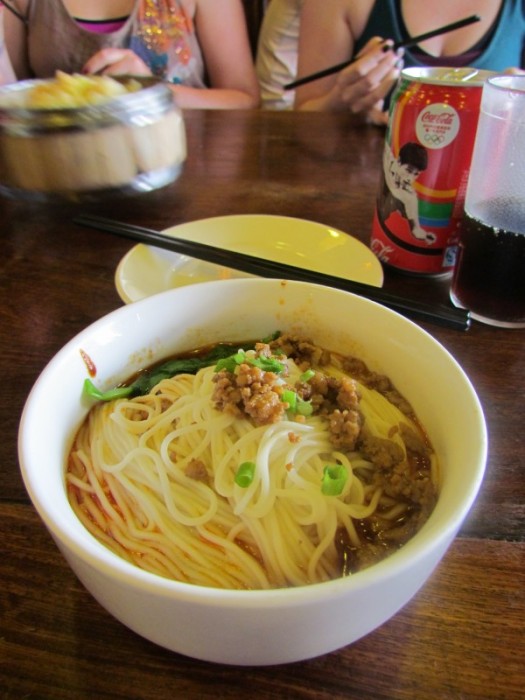 Peking Duck
In the heart of Beijing's Wangfujing area you can find one of the most sought after Peking duck restaurants in Beijing. Qianmen Quanjude Roast Duck Restaurant is arguably the best Peking duck restaurant in all of Beijing. Their specialty is Peking duck and it is not an experience to be missed on a visit to Beijing.
The dish itself dates back to the imperial days and is now touted as the signature dish of Beijing. As a group of 4, we ordered a whole duck. The staff served the entire duck to us at the table. It was brought out on a cart, sliced and served. Traditionally, you eat the Peking Duck with thin white pancakes, scallion, cucumber and hoisin sauce.
The duck is known more for the skin than the meat and careful preparation goes into making it light and crispy. The servers tend to serve mainly skin and little meat. I am not a huge fan of skin on my meat but put in a pancake with hoisin and scallion, the dish was pretty darn good. I would recommend it and would visit again.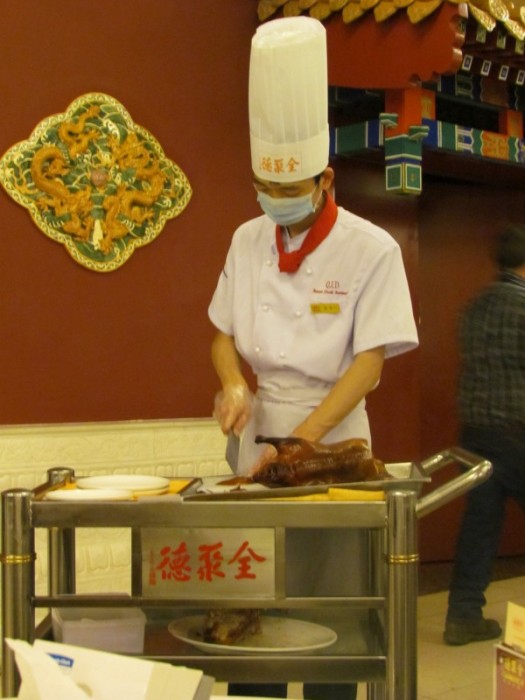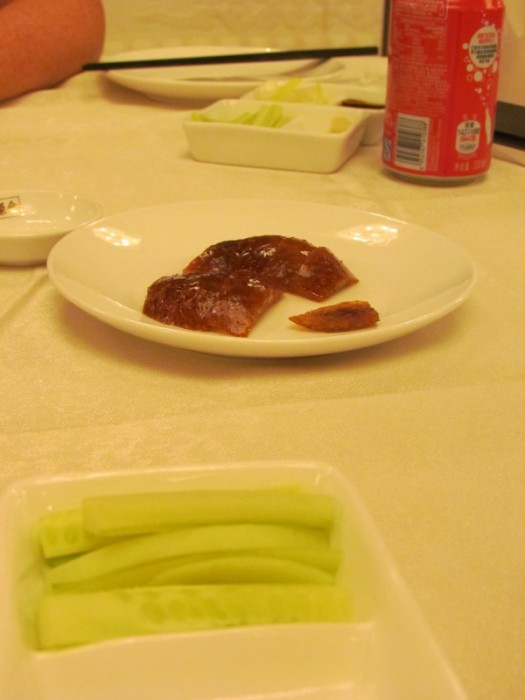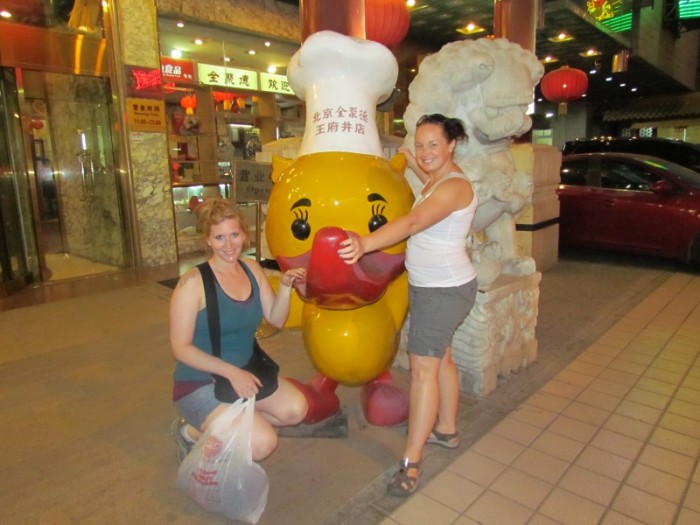 What's your favorite Beijing dish?