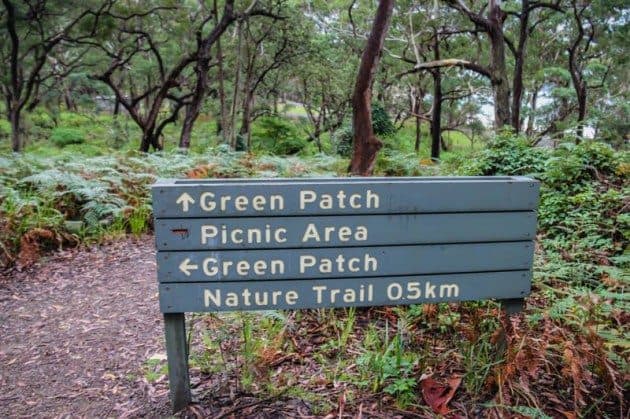 One of the perks of camping in a National Park in Australia is that you have access to some pretty neat walking tracks. Booderee National Park on Jervis Bay is no exception to this and during our 4 days of camping here we took advantage of the well-marked paths and diverse landscape that the park offers to its patrons.
Since we had decided to camp at Green Patch, we were right in the heart of the park with access to the beach and walking trails. After a day of heavy rain, the weather cleared out of the area and gave us a chance to leave the van a little and explore the trails.
We headed out on one of the many clearly marked trails in hopes of finding some wildlife. We were pleasantly surprised with a quiet walking trail, many animal sightings and some of the most beautiful forests we had ever seen.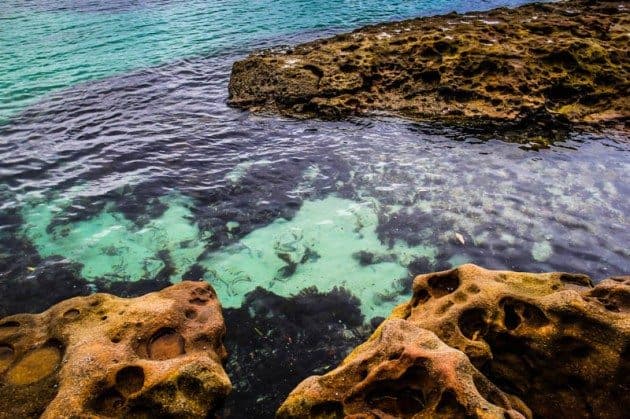 ~*~
There is something peaceful about wandering along a path in the woods. The only sounds you hear are your feet across the ground, the calls of the birds and the wind moving softly through the trees. I found myself stopping frequently and looking up into the tall trees and just listening. It was a surreal experience.
We started our walk on the beach headed to a rocky area that jutted out into the sea. This area is tidal so during certain times of the day you can hike along the coast on the many rock platforms that have formed there.
I always enjoy walks in tidal areas, because often times the tide goes out quickly leaving small pools on the rocks that allow you to see unique marine life you might normally miss. However, there wasn't anything neat to see on this day. I think in part to the heavy rain we had the day before.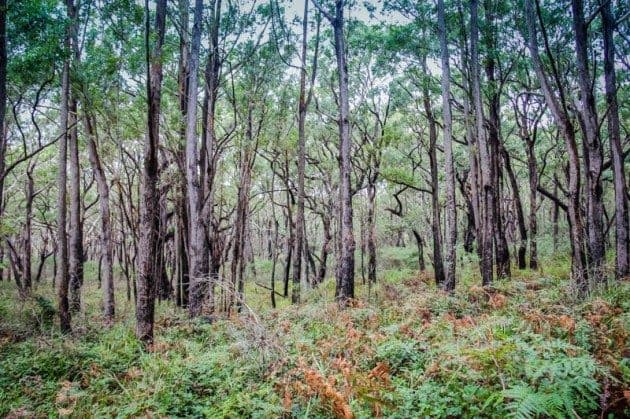 ~*~
Our rocky path took us to a small, secluded beach on a further inlet from our campground where we met up with the path that took us into the forest and around the park.
It wasn't long before we sighted our first animal, a cute little Wallaby just hanging out in the path. He didn't see us at first, so he was quite startled when he lifted his head and saw us standing there. Although startled enough to bounce off the trail, he was too curious to keep going and lingered for us to get a little closer.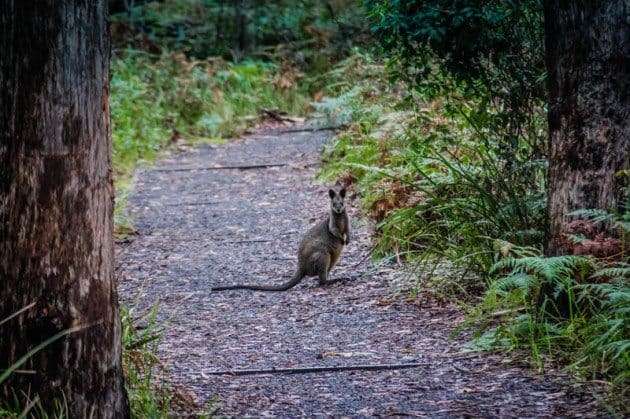 Once we came into each other's view, us on the path and he in the brush, he just sat there eating some leaves and checking us out. Not really bothered by us but not wanting us to move quickly or get any closer either. I was ok with this; I had a zoom lens.
We ended up coming across many of these little Wallabies on our walk and each time they scared us. We didn't see them or they didn't see us which in the end caused them to move very quickly away from or into the path we were walking on. I guess it just made the walk a little more interesting and they are really cute so we didn't mind.
Our walk lasted a little over an hour and was one of the more enjoyable things we did while camping at Green Patch. We were there for some rest and relaxation and that is exactly what the park provided.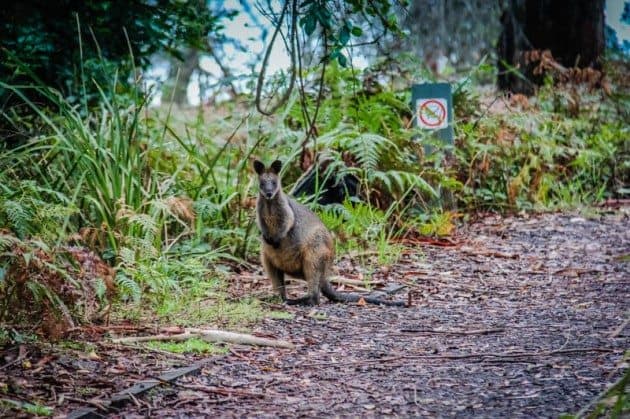 ~*~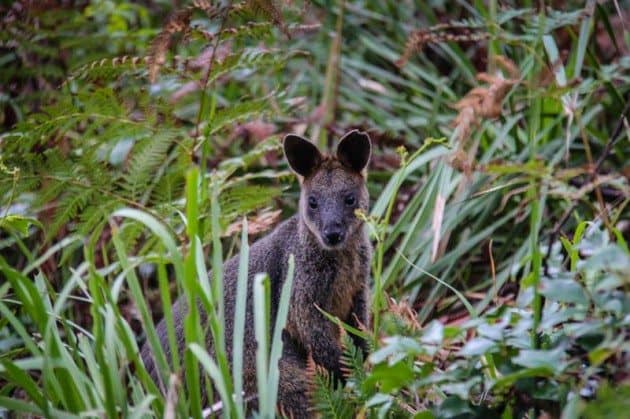 Have you been on any walks in Booderee National Park?