I'm someone who has always been tough on sunglasses. The average life of my sunglasses is, well, 2 days! Most pairs will last me no more than 30 days, if I am lucky.
So when it's 31 days into our adventures and I still have them, well that means they have lasted. I've always had the feeling that I should just buy the cheap pairs because I'm going to abuse them and they will not last.
So with that has come a lifetime of cheap glasses that only last me a few days. Of course thinking about the trip, and how I should probably try to preserve my sunglasses for longer than that, I figured it was time to do some research and find something that may last a little longer for me.
That is how I came across Costa Polarized Sunglasses. Wow, if you're like me you have been missing out! Costa sunglasses will change your view within seconds of putting them on.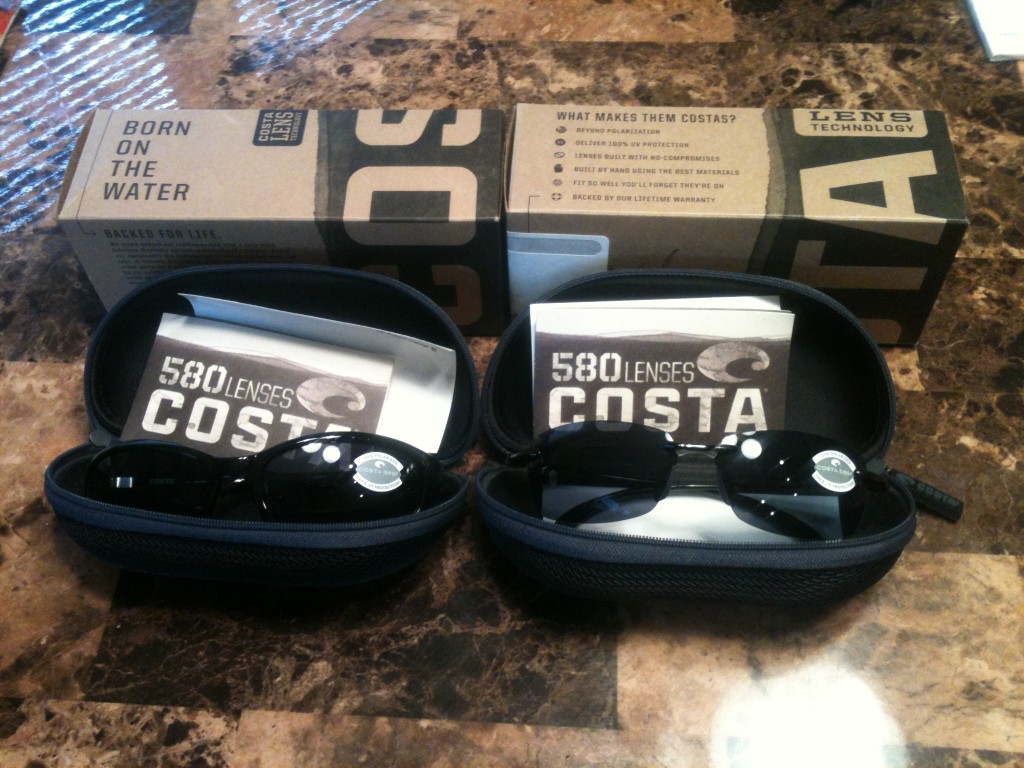 I will be testing two pairs of Costa 580 sunglasses. If you see sunglasses in our pictures, these are what will keep be my eyes protected. Why Costa you may ask?
I come from a sporting/outdoor background and Costa is one of the top choices for active users and thrill seekers like us. They are backed up with a full lifetime warranty, which I do not see me sending in my glasses from a third world country but, hey, you never know.
They will also replace any lens that may get scraped or cracked. They are assembled in the USA by hand in Daytona Beach, Florida. They are backed by many patents, which to me means they have technology that needs to be protected.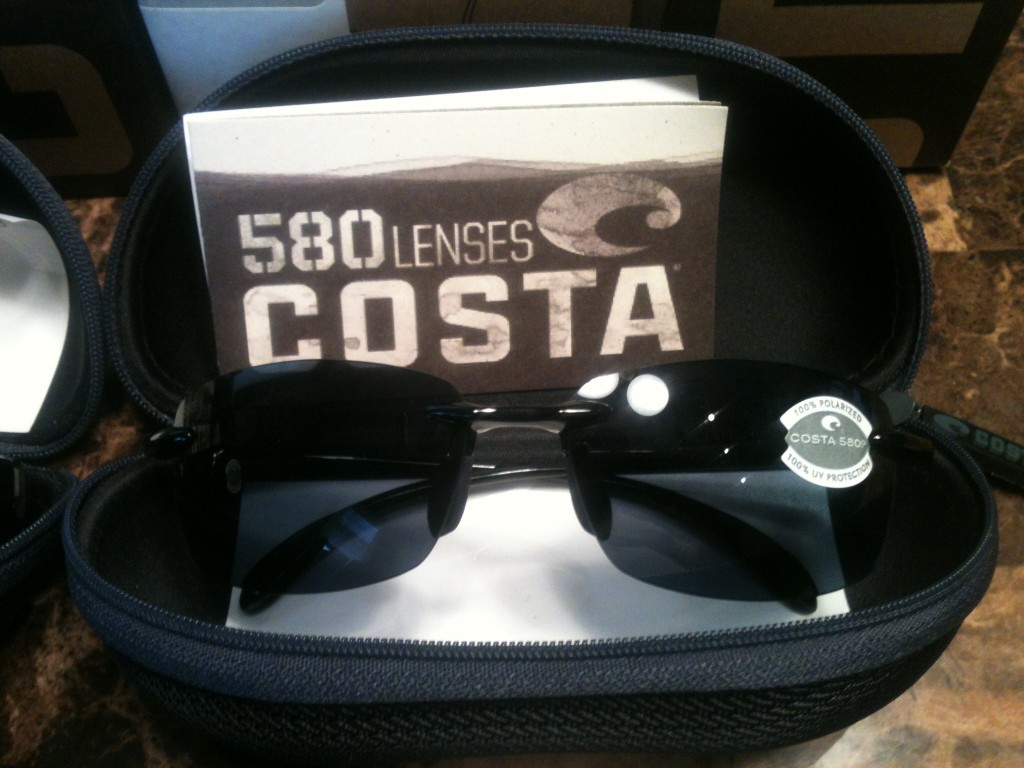 What makes them Costas? Beyond polarization. They claim to deliver 100% UV protection. Lenses built with no-compromises. Built by hand using the best materials. Fit so well you'll forget they're on. Backed by lifetime warranty. Sounds pretty solid to me.
I'm also a hat wearer, so some glasses do not work well for me. However, I quickly found that these Costa glasses fit like a glove and I could wear them with my hat easily and felt comfortable.
They are also light weight. My first thoughts were that they may be too light, which scares me because I know who I am with sunglasses, but as I wear them I'm less scared of breaking them. Added reassurance are the hard cases that are included with each pair you order.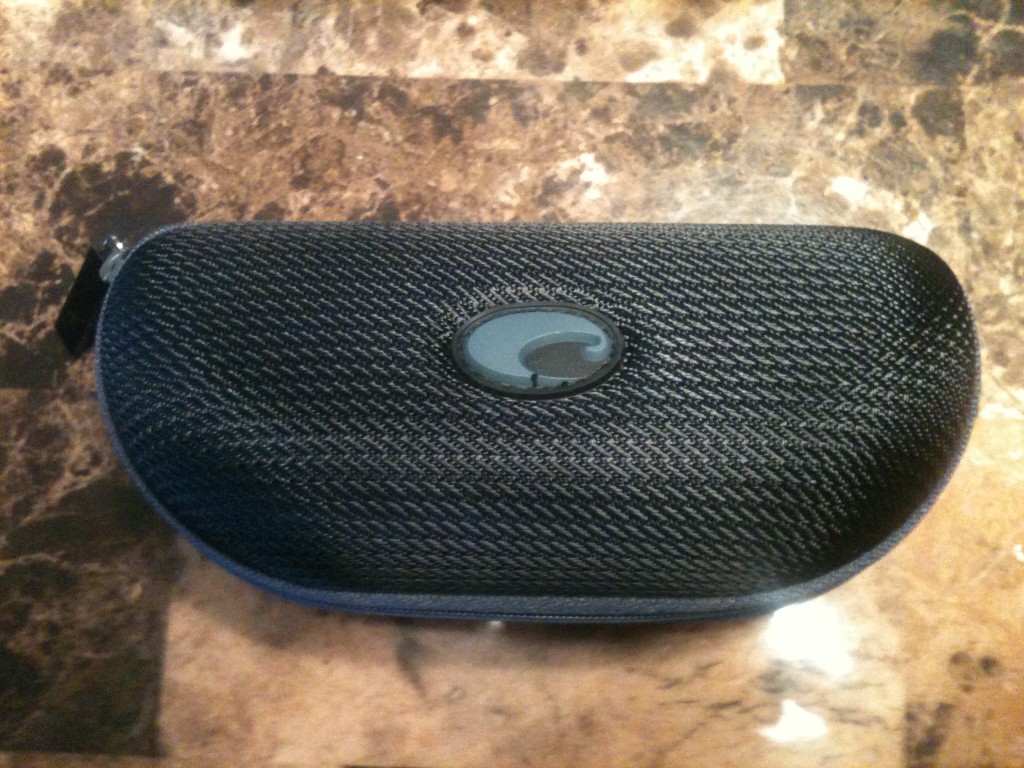 Costa is known for their lens technology and their beyond polarization has you covered providing you 100% UV A/B/C protection, which means if your fishing in Florida or deep in the jungle of Peru, your eyes will be protected.
Costa 580 lenses also reduce common issues like haze and blur. So when I'm on safari in South Africa I will see all the animals and scenery a little sharper and a little brighter.
Overall the cost was $$$ and a little more then I wanted to spend. If they can last me through the first month though, they will be more than worth it.
First overall review A-
I will add more as our trip goes on and let everyone know how they are holding up to our adventures.
Want to get your own pair of polarized, made for travel, sunglasses?
Order your Costa Polarized Sunglasses here.
UPDATE: Two years of adventures and the sunglasses have not held up at all. They have been sent in for repairs twice and the total cost now equal the amount of a new pair. Each time the frames were flaking like they were painted in my backyard. It's great putting on your sunglasses and having them flake on you! Cheep paint guys, disappointing! The sunglasses are great for the weekend worrier but for the hard core person get something else!
More on Travel Gear:
Did you like this story? Share it!