So, we've done it again. We've managed to find ourselves graced with the presence of stunning underwater snorkeling. After discover the best snorkeling in the World at Red Beach in Indonesia, we knew that snorkeling would forever be changed for us.
During our sea safari in the Calamian Islands of the Philippines, we stopped to snorkel at many places but were left pretty unimpressed, the visions of Red Beach imprinted in our minds. Then we stopped in a shallow spot off the coast of Culion Island. We were told to hop in for a snorkel and I grabbed a mask, fins and hopped in the water without my camera. Most of the site we had been snorkeling were too deep for good photos.
Dave and I swam in the direction of a large platform and within 10 minutes had our minds blown. We were floating over a shallow water reef full of lush coral and colorful fish. Realizing in that moment we had finally found another stellar snorkel site, I turned around and rushed back to the boat for my camera.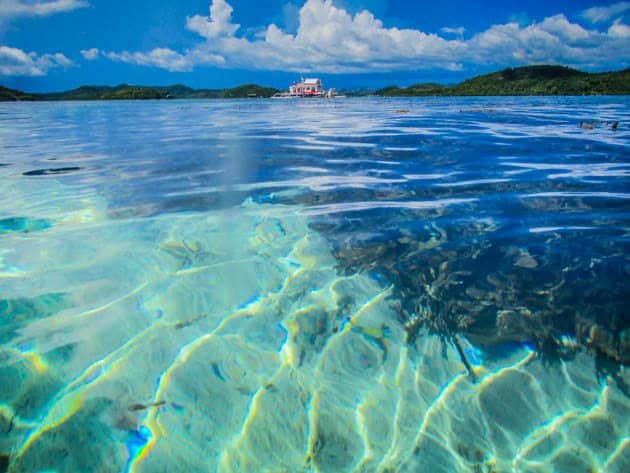 About Crowning Glory Reef
The Crowning Glory Reef is part of a marine protected area off the coast of Culion Island in the Calamian area of the Philippines. The area is protected from net and bomb fishing, leaving the reef in great condition and full of marine life. We were told that it had some damage from Typhoon Yolanda and had lost some of it's luster from that. However, it was still stunning, can't really imagine what it would have been like to snorkel here prior to the typhoon.
Because we had a big banca boat, we anchored at the edge of the reef in deeper water to avoid damaging the reef and were able to use the viewing platform as a focal point while exploring. The water is quite shallow here, most of it in water about 1.5 meters deep, but in some spots the water was only waist deep.
The marine life is abundant, as is the coral. You can see several species of tropical fish here, including Nemo ( I was over the moon!) and you have plenty of time to hover above them and take photos.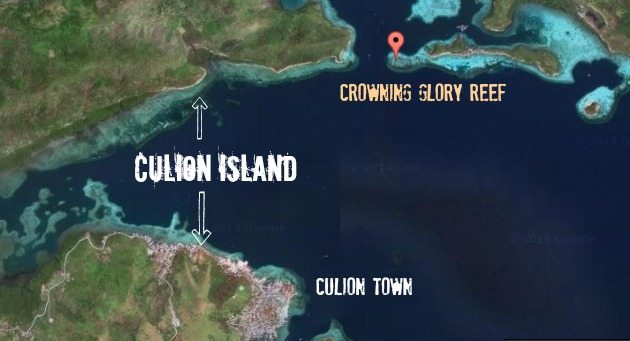 Location
The Crowning Glory Reef is located right off the coast of Culion Island, next to Bugar Island. The reef is officially called the Bugar Reef, but is pretty much only known by the name of Crowning Glory Reef due to how amazing it is.
Again, like Red Beach, this isn't an easy place to reach and we like that about it. When you finally make it there, you won't see another soul around. It is not commercial and it is not crowded. We snorkeled it twice, once off the Banca boat and another time from sea kayaks and we were the only people there both times.
You can access this area by flying to the island of Busuanga, then taking a taxi or van to the Coron Town jetty. From there you can hire a boat to take you to Coron. Alternatively, you can book a tour that includes a stop off at Culion, there are only a couple of them and they will stop at Crowning Glory Reef for a snorkel. We visited with Tribal Adventures as past of a multi-day sea safari and we also got to explore Culion.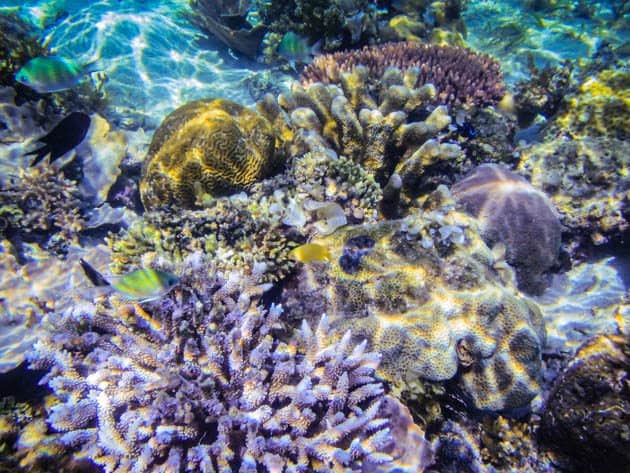 World Class Snorkeling
Hands down the second best spot to snorkel in the World. As someone who loves to scuba dive, I am often disappointed by many snorkeling destinations, but this one is very good. You can see as much marine life in the water here as you would on a dive trip, without having to go under the water. That is priceless.
In addition, when you do poke your head out of the water you will find yourself surrounded by crystal clear water, stunning island coastlines and surreal nature at its finest. The best part is there is nobody else around.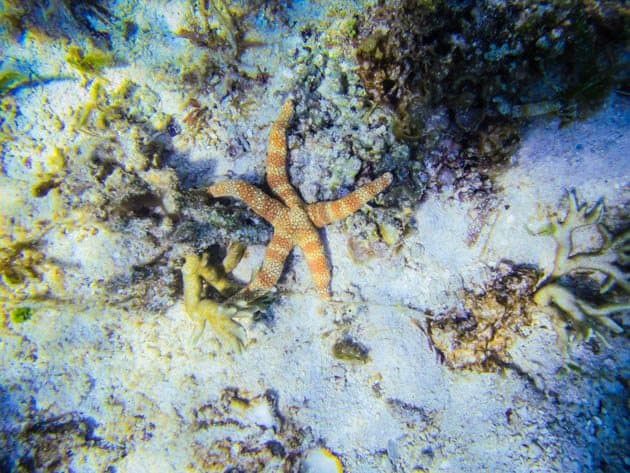 ~*~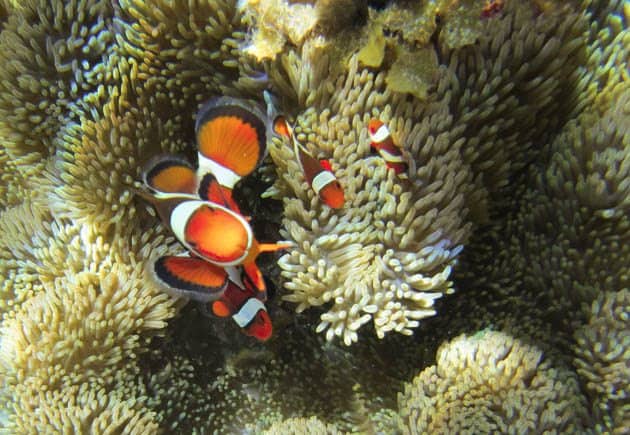 ~*~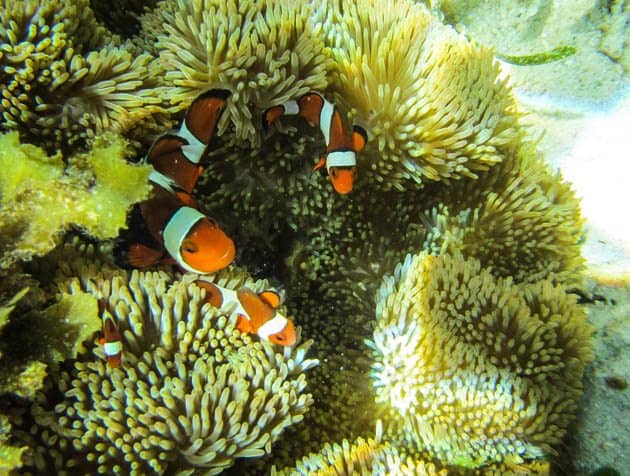 ~*~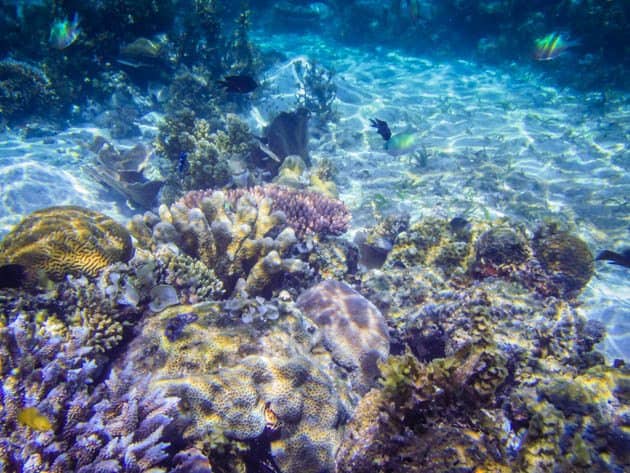 ~*~
~*~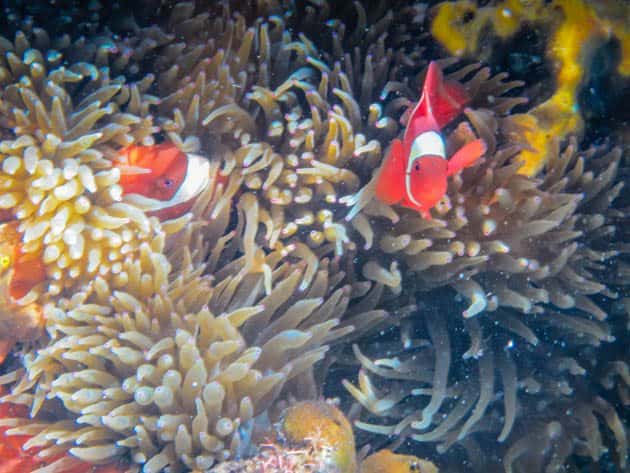 ~*~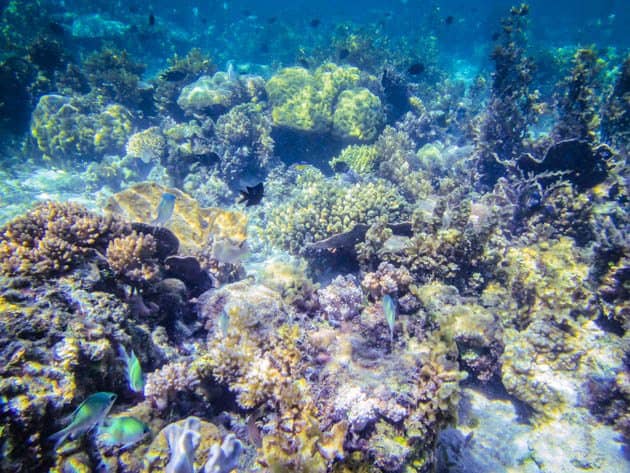 ~*~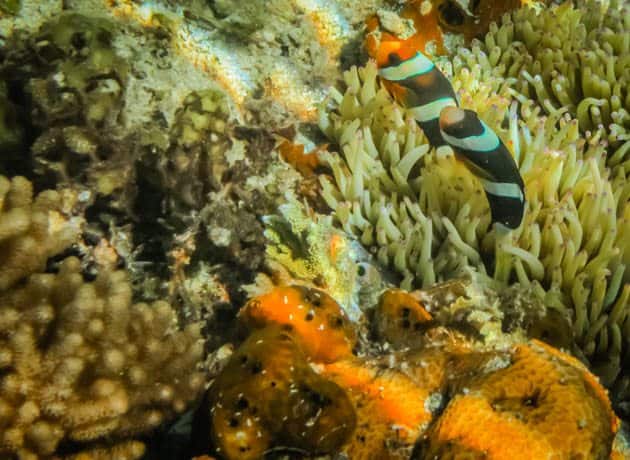 ~*~

More on the Philippines:
Did you like this story? Share it!