A day deep sea fishing in Cozumel, Mexico. It doesn't matter if you're a land lover, a shopper, a beach bum or a sportsman; a good choice of activity in Cozumel is Deep Sea Fishing. It is easy to book a fishing trip on Cozumel and it can be done in advance online, via phone or you could walk right up to a boat on the pier and make arrangements. Most boats offer 4 hour, 6 hour or full day trips.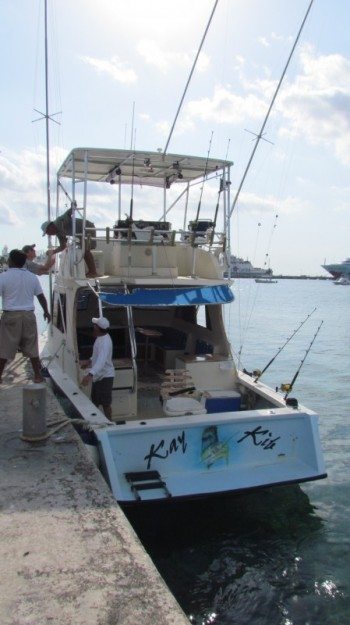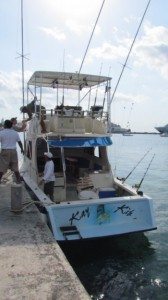 We picked a full day trip on the Kay Kib for our group of 6 and it went by fast! Our trip included snacks, water and beer in the price. The one thing to keep in mind on the fishing trips that offer free beer is to be smart about it! Yes, your in Mexico but there's been many a trip we've been on where the drinks are free and my friends are laying at the bottom of the boat an hour in!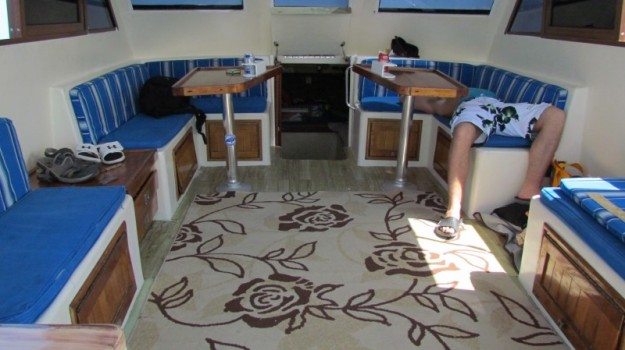 Our fishing trip started mid morning and it was easy to find the pier from the directions that we were given. The crew was ready and waiting for us and we were off for a day of fishing on the crystal clear waters of the Caribbean. The two man crew did everything for us, they baited the hooks, popped the tops on the beers, you name it. That day we had drag lines out on the boat fishing for what ever comes by while we navigated to our fishing spot for the day on the edge of the reef. All you do is keep an eye on the 10 polls that were out and when a fish hits sit in the chair or strap on the belt and start reeling.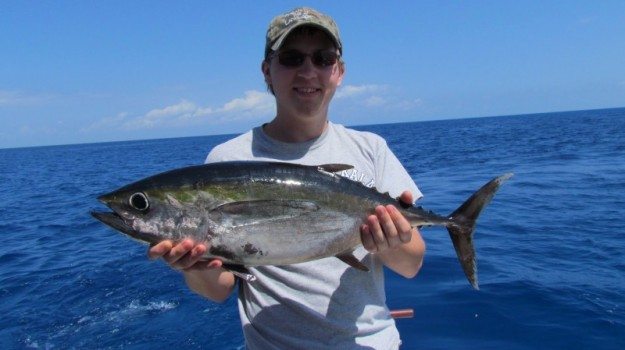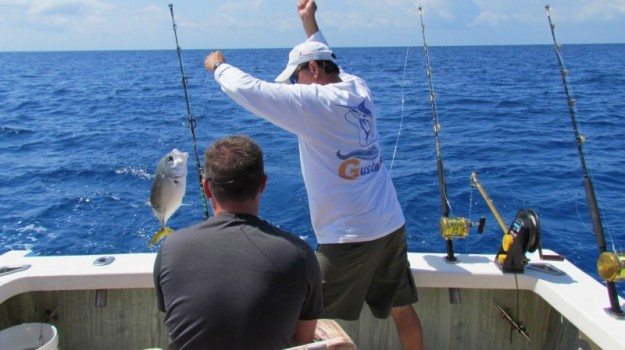 The fish were biting that day! Some of the fish gave us a heck of a fight and we lost a few but that's the joys of fishing! As the lines went off the crew again stepped in to help us net and bring in the fish. We caught a total of 10 fish that day from yellow snappers to barracudas, everything in between and even a tuna! I only can imagine what fun it would be to hook a marlin! The boys stayed at the back of the boat most of the trip waiting for a fish to hit, the girls got some rays on the deck and they even reeled in a few also.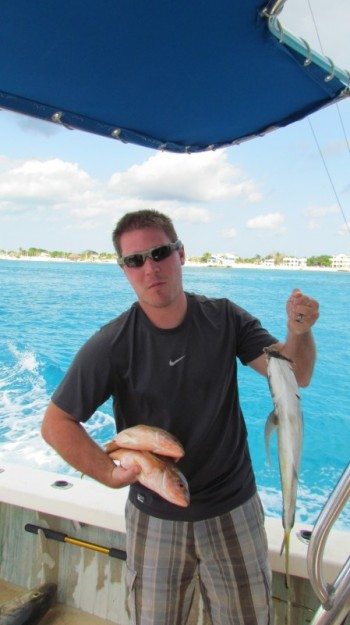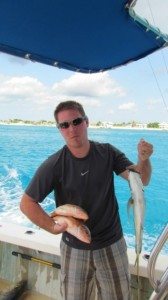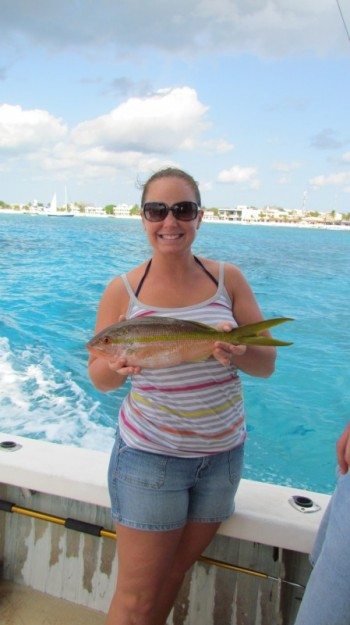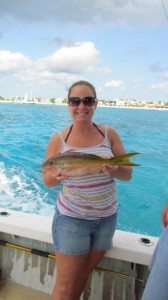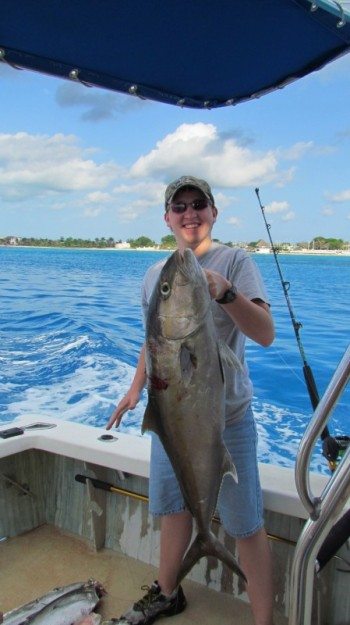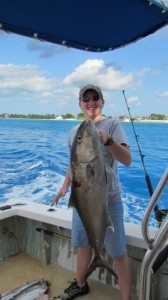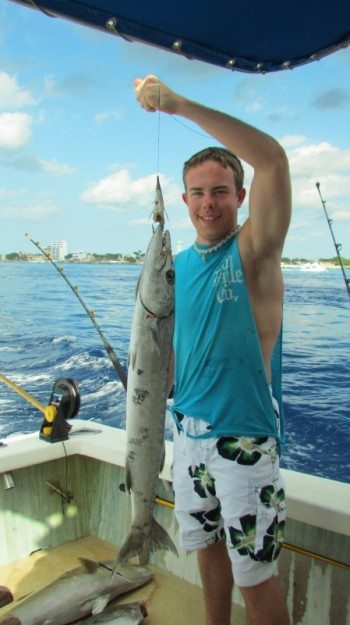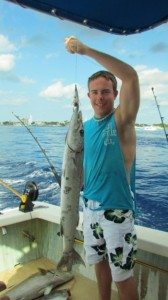 When we got back to the pier we had the option to take the fish we caught but we decided to leave the fish with the crew. They were thrilled! Overall we had a wonderful day on the water, enjoying our deep sea fishing experience with an entertaining, knowledgeable crew and some excellent fishing.