Tauranga is a city in the North Island that I would consider off the beaten track. By saying that, it isn't a hard place to get to, but most of the tour buses will not take you through this town. We hopped off the bus in Rotorua and took a local bus over to Tauranga to check out the Bay of Islands. We spent a day out on the water with Dolphin Seafaris in search of wild bottlenose and common dolphins.
It isn't very often that you get an opportunity to see dolphins in the wild. The Bay of Plenty has several pods of dolphins that frequent the waters near Tauranga, so getting out on the water is an absolute must. Occasionally you can see a whale or other sea life, such as sea lions. We were lucky to spot an albatross scanning the waters. We didn't see any whales, but the activity of the dolphin pod we found definitely made up for it.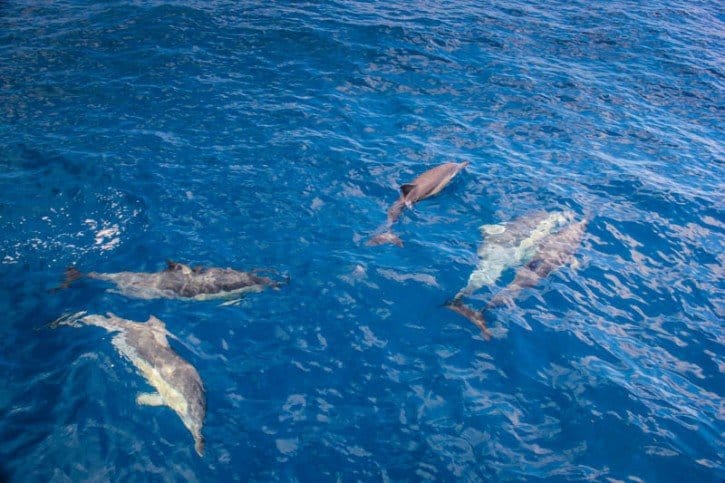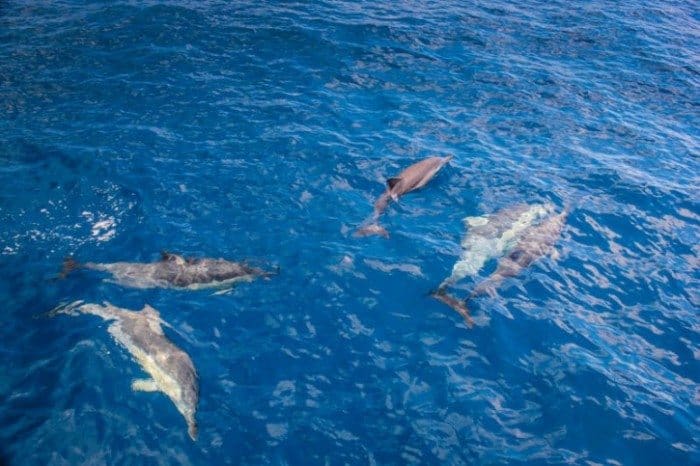 Our day started relatively early at 7am from the main marina. We were fitted with wetsuits and snorkeling gear because if we located the right pod, we would have the opportunity to hop in the water and swim with them.
Some of the rules that exist when determining whether we can swim with the pod or not, consist of the ages of the dolphins and pod behavior. When we encounter pods with babies we are not allowed to swim them because it can disrupt the feeding behavior of the babies.
It did take us a while to locate the pod on the day we went out and after several false alarms a playful dolphin leaping out of the water greeted us. He performed a series of backflips in a consecutive fashion for quite the show.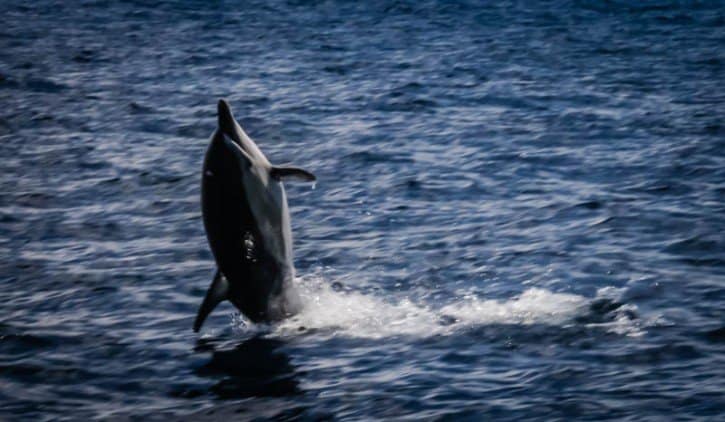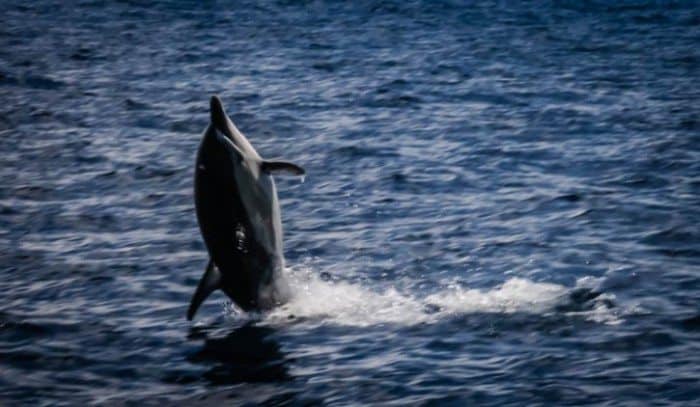 Shortly after, the pod surrounded the boat. Dolphins are curious creatures so a moving boat brings them right over. They stayed with us for over an hour and we were given a chance to drop in the water with them.
This was an amazing experience. The water is deep but very clear. We were able to hold on to viewing bars that were fitted to the back of the boat. This enabled the boat to keep moving, which kept the dolphins interested, while we were in the water.
Then as fast as we found them, they were gone. It was an amazing experience to be as close to them as we were. I would highly recommend a visit to Tauranga and a trip out on the water with Dolphin Seafaris on your next visit to New Zealand.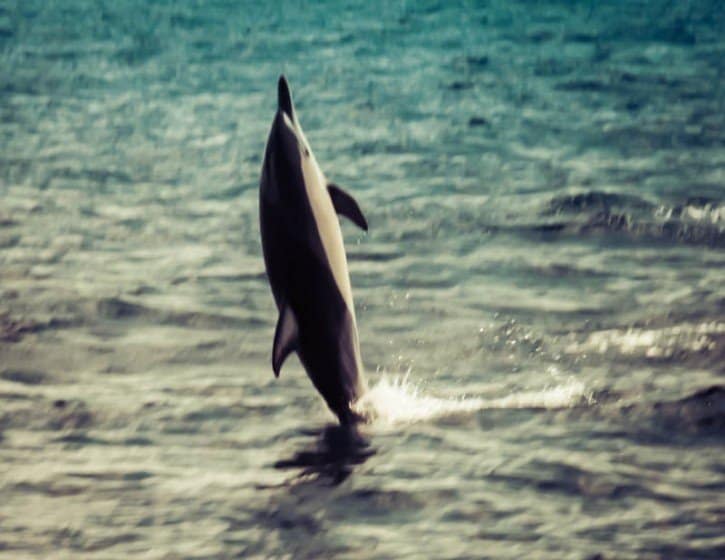 Disclosure: We were guests of Dolphin Seafaris. However, all opinions are 100% mine. All photos and video by Divergent Travelers.