Last weekend I witnessed the most amazing sunrise in Wisconsin from our front yard. The dog got me up at an unreasonable hour for a Saturday and I grumbled my way to the door. After haphazardly putting on his leash and going outside, I took a deep breath of the cold morning air and looked up. It truly was one of the most amazing sunrises I have seen. I raced inside to grab my camera, dragging the dog all the way with me. Of course it never fails that I had a dead battery and no memory card. So I made another trip inside to swap the battery out and throw a memory card in.
You can picture this scene with me half dressed, dragging our small dog in the house, out of the house, cursing because the camera battery was dead. But it was so stunning that I simply couldn't miss the chance to photograph it and I stood in the yard for a long time taking photos. I even walked to the end of the driveway to photograph in the field across from our driveway. I have to admit that I have been to many places in the World, with a long list of places coming up, and this is the most beautiful sunrise I have seen to date. Not bad Wisconsin, not bad.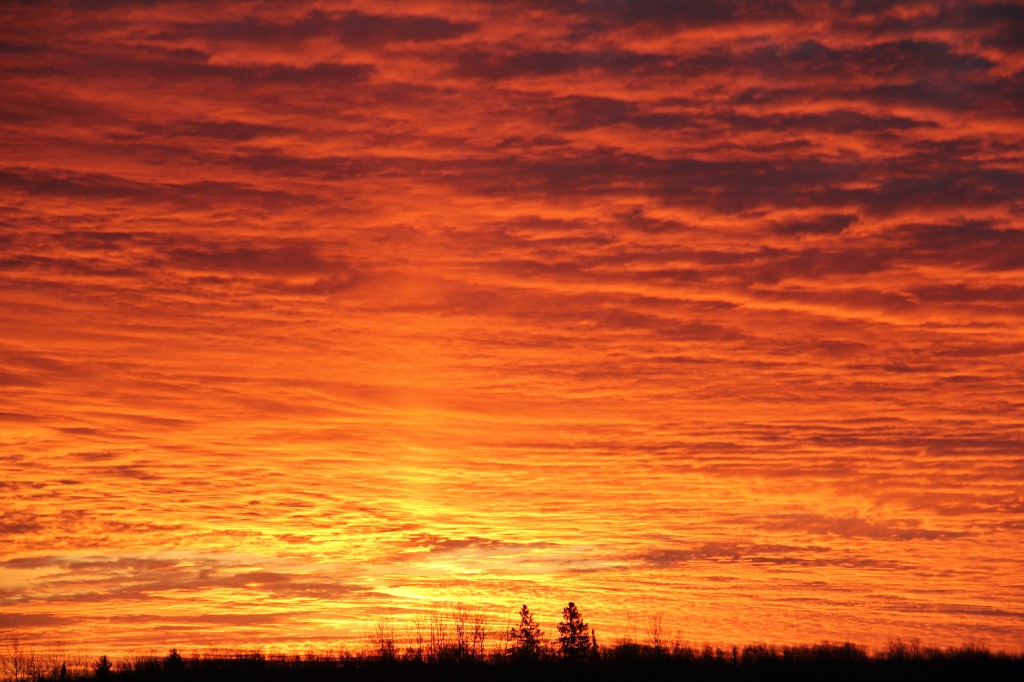 ~*~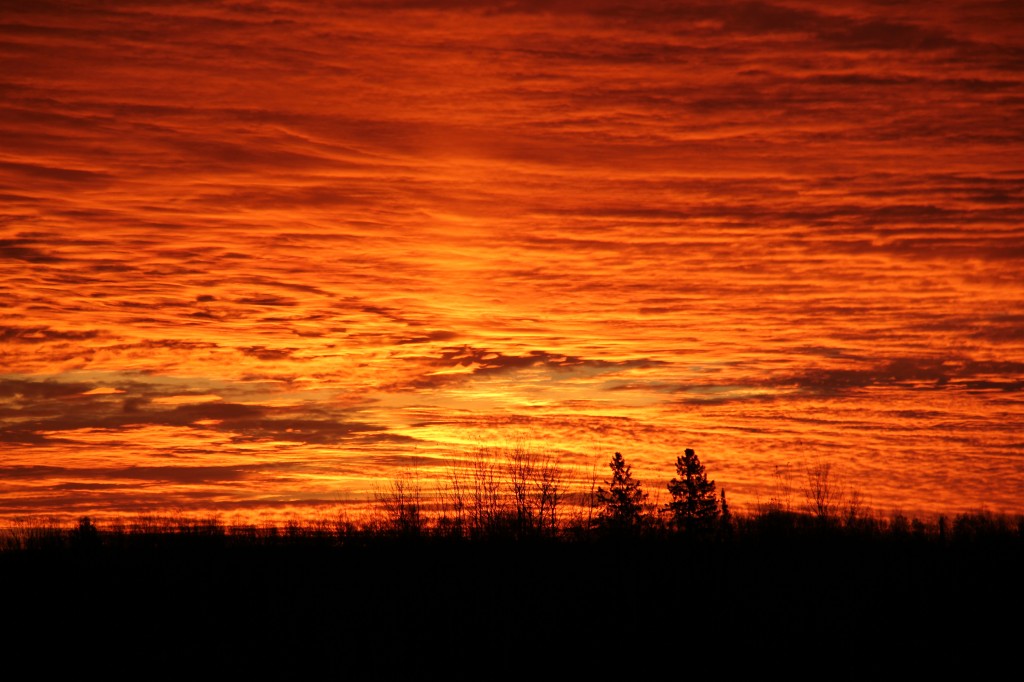 ~*~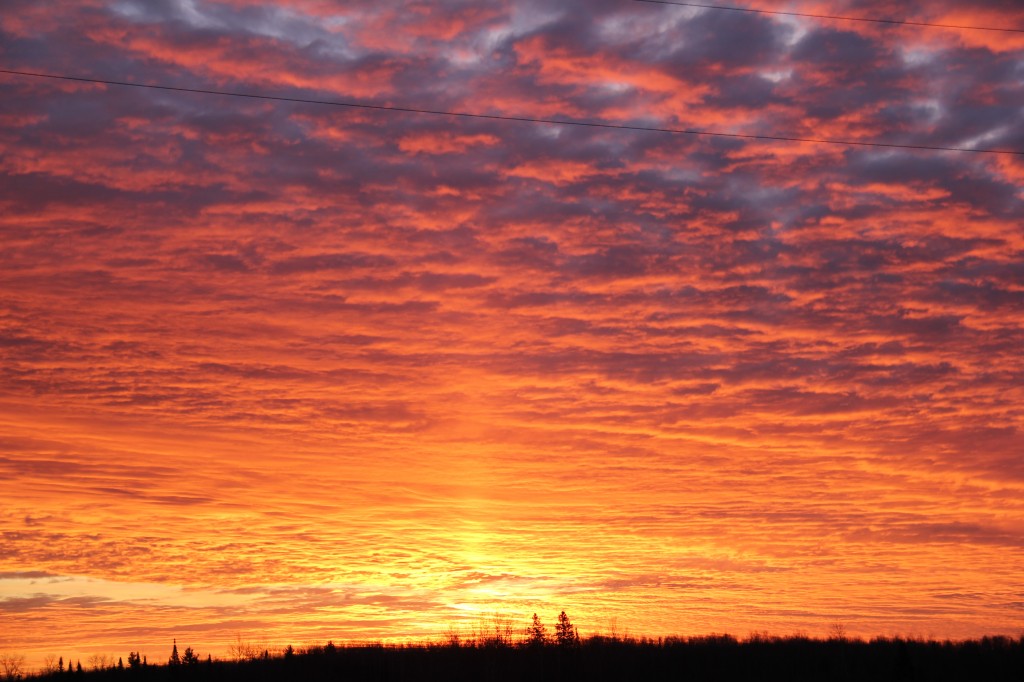 ~*~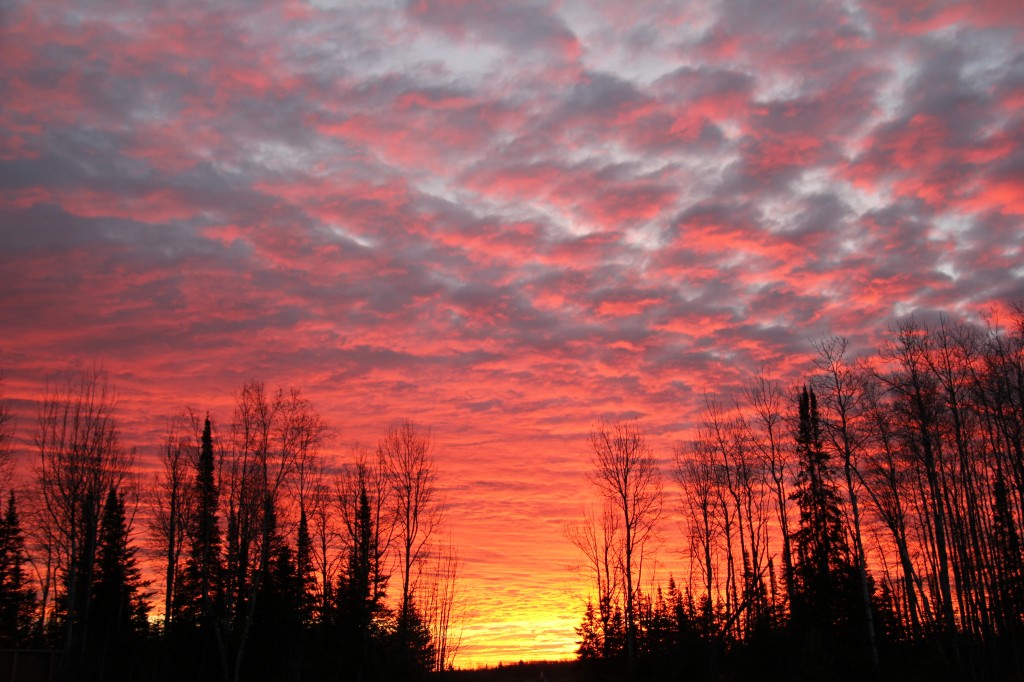 ~*~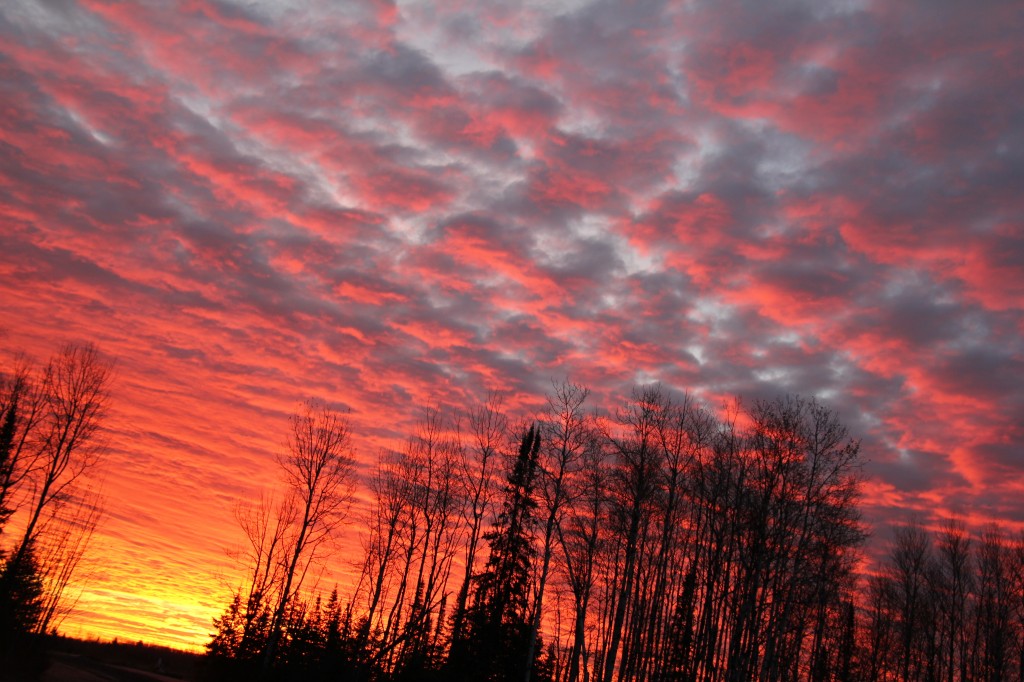 ~*~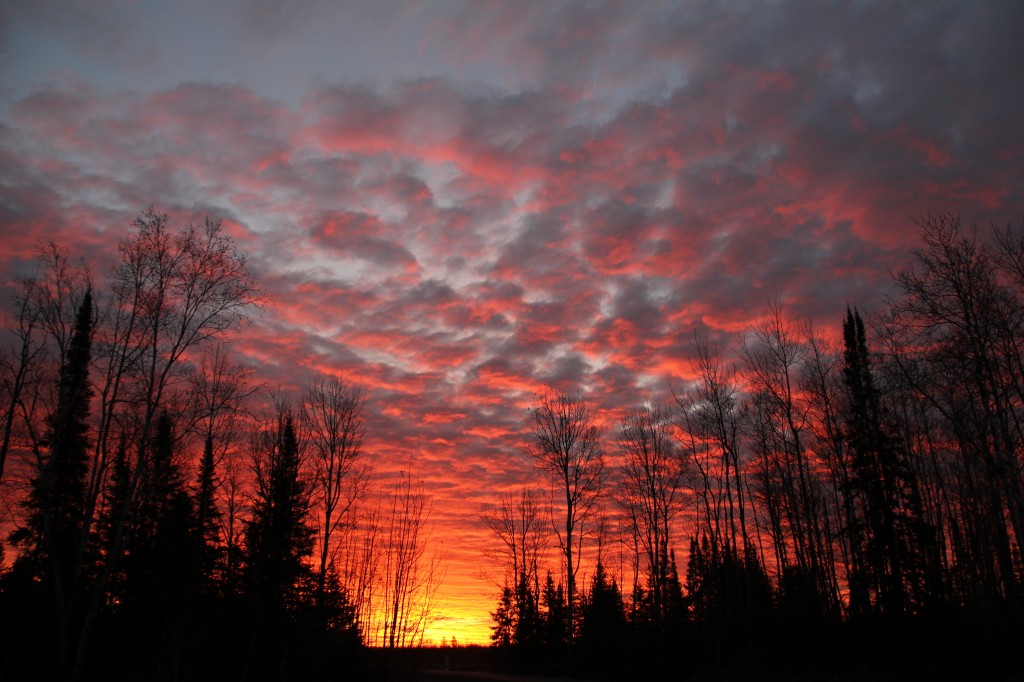 Getting ready to embark on our journey has made me reflect on home a little more. This was a perfect reminder to me that EVERYWHERE in the World is special and worth exploring.
Do you agree?