2013 has been a wild year for us. Making a decision to change your life path doesn't come easy but we have survived and are ready for the big changes that 2014 will bring us. Here's a look at a few of our biggest moments from 2013.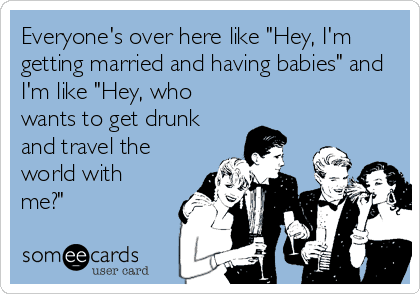 Announcing Our Plans
At the very beginning of 2013 we made the decision to send ourselves down the path of travel for 2014. We announced our plans to embark on a RTW to our families and closest friends in the beginning of January.
This was a big step for us, we had been talking about a RTW trip for 3 years, so taking that step of deciding that 'YES' we were doing it, and then informing everyone, was a huge moment for us.

Selling Our Stuff
After our big announcement we started to wade through all of our stuff. In reality, we didn't really have a lot, but we had enough that we saw a huge dent when we started to liquidate. I shocked myself when I discovered I owned 35 pairs of shoes. Not even kidding.
That was a little shaming, as I thought of myself as less materialistic than that. Amazing how a lifetime of stuff accumulates right under your nose. The first few months of the year were spent getting rid of everything we weren't using. And I mean EVERYTHING.
We used eBay, Craigslist and held a rummage sale to part with this stuff. What was left, we donated to the Salvation Army and Goodwill for a tax write-off since we itemize. This left us with only the essentials and our few favorite things.
In addition to the little things, we've watched as the bigger things slowly sold and padded our travel fund. Some were welcomed and others were, well, harder to take. Loading David's 1976 Corvette on a trailer headed South was a tough moment for us.
Becoming Travel Bloggers
In April, we made the decision to start this blog for our upcoming travels. The idea started as a way to document our trip and then manifested into a full blown website in a very short time. We went to TBEX at the end of May and that experience opened our eyes to the potential of running our own blogging business.
From the time we bought our domain, to the time we started growing the site was just over a month. We're extremely happy with the route our site has gone and we really look forward to sharing our adventures with travel lovers everywhere.

Freeing Ourselves From Debt
In our quest to save money, consolidate and liquidate our things, we were given the opportunity to pay off our debt. We didn't have a lot compared to the average American, but we had enough that we felt it each pay day when the payments were due.
We knew that we couldn't embark on our adventures without paying it off. So we worked really hard at selling our stuff and used the first part of those funds to become debt free. It's an amazing feeling!

Selling Our House
Having made the decision to take some time off to travel for the next couple years, we were left with the question of what to do with our house. We designed and built our place, so it wasn't an easy decision to make. Our choices were to rent it or sell it and we ultimately came to the decision to sell it.
We are lucky to have enough equity to make selling it worth the while and this gives us the flexibility to travel longer and relocate to a warmer region of the USA (or Central America!), should we decide to, when we are done traveling.
The sale didn't come fast, we had loads of showings over the summer and finally accepted an offer on our place the day after Christmas!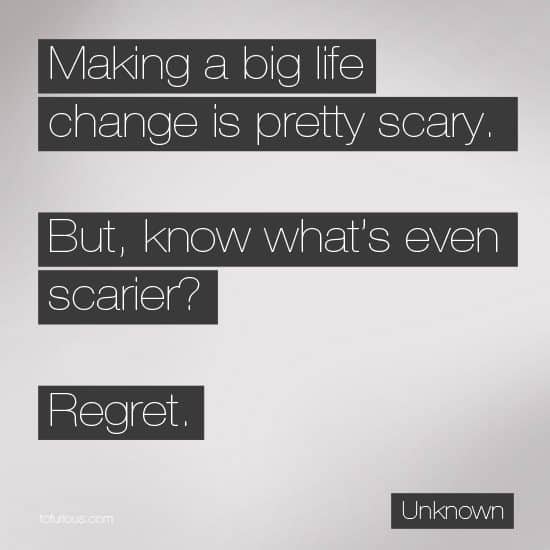 To Come In 2014
It was a busy year and the early part of 2014 will bring a set of it's own challenges with relocating my prized horse, Smartini, to Minneapolis for a lease, saying good-bye to our cherished little dog when we drop him off at his foster home and making time to see family and friends one last time.
On top of the emotional things we will be scurrying around checking things off the list and finalizing our backpack contents. But that's just the beginning, the first 2 months, what follows will be worth the long preparation once we it the road.
More on RTW Travel:
Did you like this story? Share it!