Touch is a gift, Use it!
When I was a kid, I do not recall my parents saying, 'David do not touch that!' Maybe that's what's wrong with me? Not a day goes by when we are on the road that Lina doesn't tell me 'David Do Not Touch That!'
I'm respectful and try not to touch things that I should not, but when there's nothing telling me I shouldn't, and there's no red tape, all bets are off!
It does not matter if it's on old ruins, plants that I'm touching to see how they feel or maybe playing with the tigers ………!
Putting my fingers in some big head statue, licking a clay lick or holding a sting ray.
I'm a hands on kind of person and you will see me touching or holding everything. It only came back to bite me ONCE (so far) and it was in the simplest of places. On a handrail! Yes a handrail! Which is funny. I've used a hand rail to climb up to a zip line in the rain forest and to climb the pyramid of the Sun. But deep in the Amazon jungle, something little got me.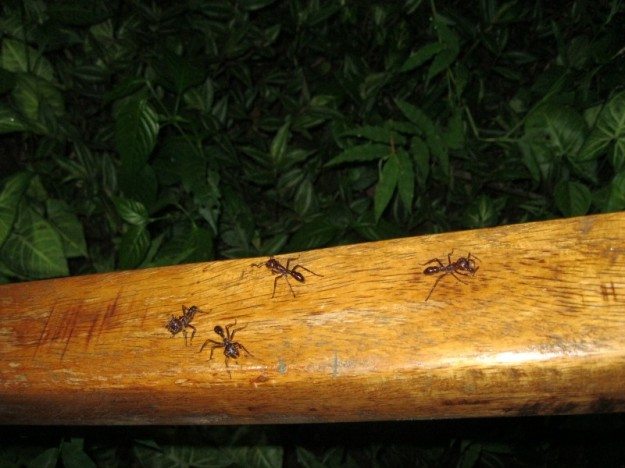 Large 'hormegas colonas' bit my hand as I used the rail. (they were bigger than in the pic) It was painful! All the reserve workers thought it was hilarious and kept telling me that it will swell up and lose feeling for a few hours! They told me to go to bed and i will wake up happy in the moring . When I went to bed, I had no feeling from my fingers to my shoulder! I will leave it at that. I will say that when I woke up the next morning, the workers were right…. Yes, happy in the AM.
Needless to say I may think twice about touching SOME things in the future…. 🙂