Who likes Patong Seafood? We do! And it's the best when you get to pick out your prepared to order dinner from large vats or a perfect line up sitting on ice. Patong Seafood in Phuket, Thailand, serves breakfast, lunch and dinner.
The restaurant is right across the street from the infamous Patong beach and has a variety of seating both inside and out (although inside is still open air).
So if you're looking for a romantic dinner or you're there with the whole family they are able to create the atmosphere that you want! There's no dress code so you can come right off the beach or come dressed up it does not matter.
In addition to accommodating it's patrons with seating, they also provide non-seafood options, so if the seafood doesn't call to you, you can still check this place out!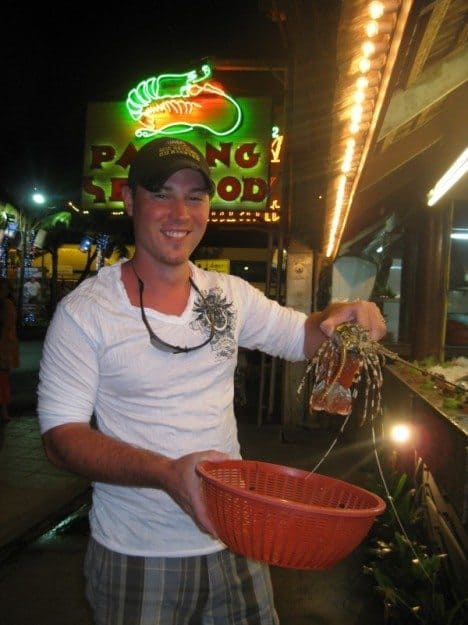 If it is seafood you seek, any fresh seafood you can think of can be found here. It took us some time to pick out lobster, crabs or fresh fish while we browsed the selection and agonized over the decisions!
In the end it did not matter, everything we ordered at this place was excellent. If you do not like to pick out what you want to eat this place is not for you. Half the fun was picking out items and weighing them on the scale!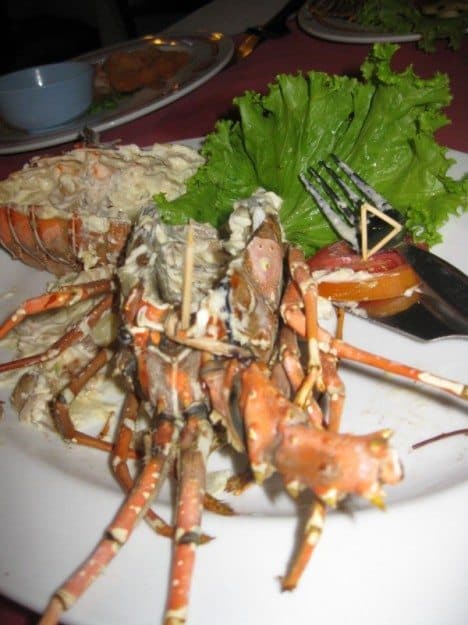 We had such a great meal on our first visit that we decided to patron them again for a second meal a couple days later! The food was great both times. We figured since we were on our honeymoon that it was a great place to splurge and celebrate our adventures in SE Asia.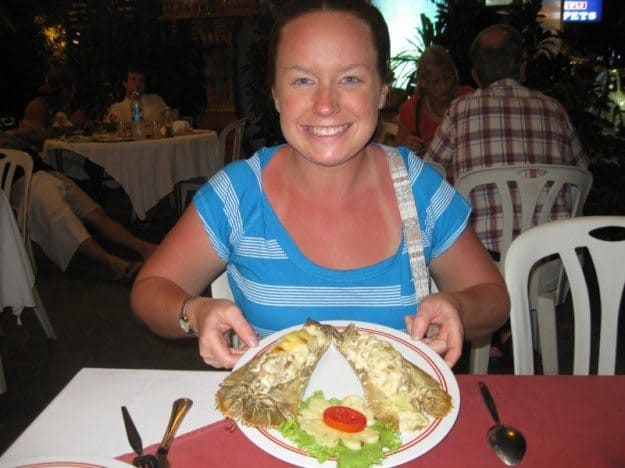 As far as pricing goes, it is going to blow the budget of a typical backpacker! Prices were a little high by Thai standards (about on par to an American meal) but it was fresh hand picked seafood, so you can't complain!
Eat well and have fun picking though the seafood bins!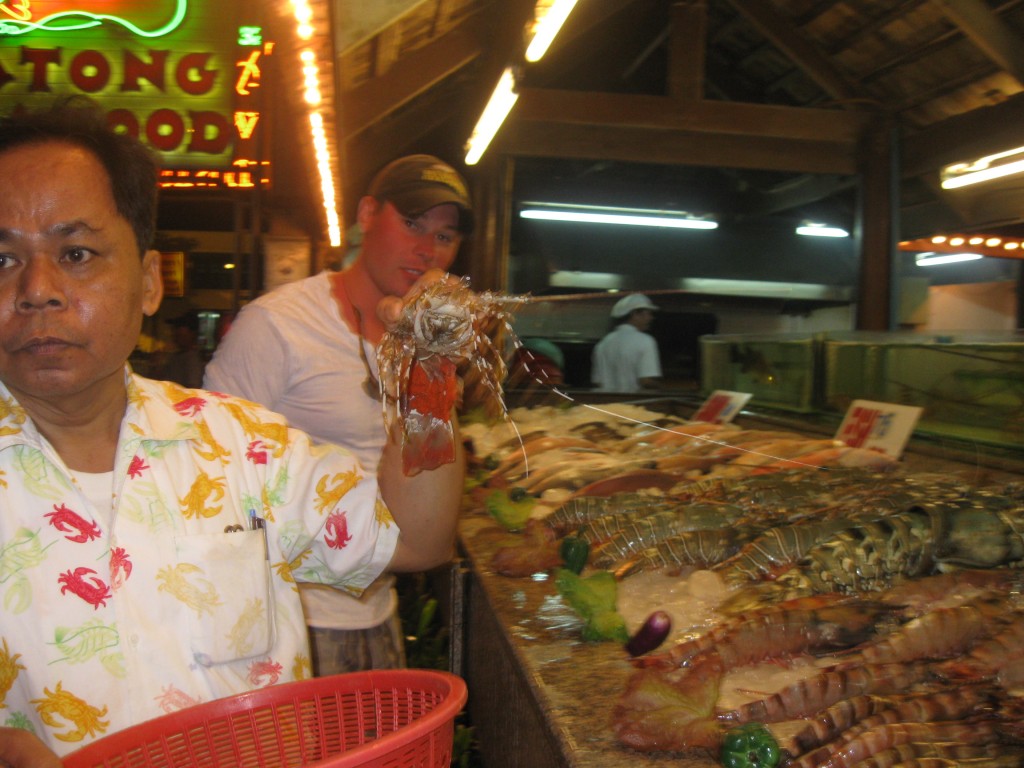 More on Thailand:
Did you like this story? Share it!