WE ARE OFFICIALLY IN DOUBLE DIGITS!!!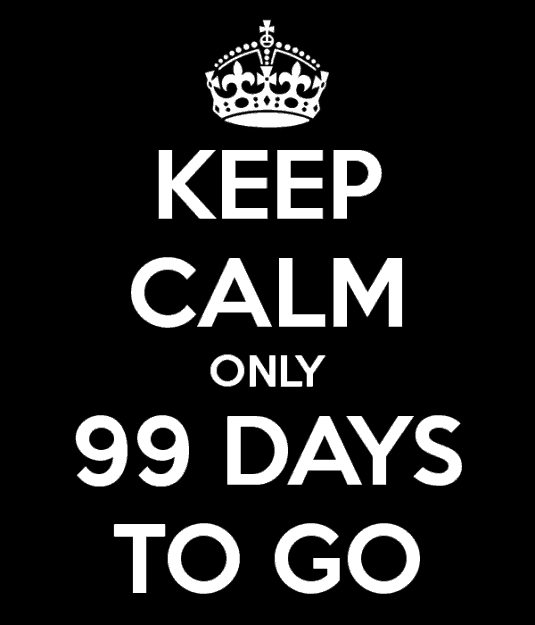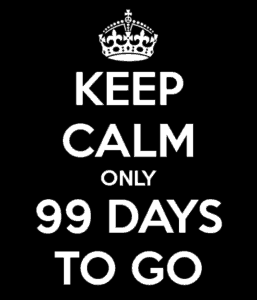 This is an exciting moment for us. I feel like years of throwing around ideas, chatting, planning and finally realizing are all culminating in this moment. We've been staring at that countdown clock since it said 365. Today is an exciting day!
I am currently operating from at least a dozen lists! I know, I know a little overkill, but I am a serious multi tasker and I like my stuff 'separate'!
This list is our main TO DO list. It includes all the major things we need to get done before we leave.
PLANNING
Finalize general route
Put information together for 'extras' (Safaris, Antarctica Cruise, homestays, Spanish classes, volunteer work, treks, etc.)
Map out first few weeks itinerary
Make lodging arrangements for first few weeks itinerary
Explore Travel Insurance Options & select/purchase policy
Add pages to both passports
Arrange Visa's for first couple countries
Get passport photos taken for VISA's (have several printed)
Scan all documents into digital format and save to both emails
Gather all CC contact numbers, embassy numbers, etc.
Get new international drivers licenses
Get family and friends setup with Skype
Order travel wedding band (I'm leaving the diamonds at home!)
Figure out where to forward the mail while gone
Finalize packing lists ( we are REALLY close on this)
Put together med kit
SEPERATING FROM THE STUFF
Sell our house (officially listed, we've had loads of showings but still waiting on that offer- fingers crossed for us!)
Sell unused stuff on eBay/Craigslist (in progress)
Have a rummage sale ( we made $850!)
Donate stuff not worth selling (in progress)
Make arrangements for storage of the small amount we plan to keep
Sell Lina's car
Sell Truck
Sell Corvette
Sell all Farm Equipment (horse trailer, bobcat, bulldozer, 4wheeler, mower, utility trailers)
Sell laptop
PETS
Find Kobe a foster home
Lease Smarti ( in progress)
Find Tigger & Cali a foster home
Sell project horses
MEDICAL
Go over vaccines needed (it's not many)
Make a visit to our travel doc for meds
Dentist appointments
Discuss BC options with OBGYN
Eye exams (contacts)
MONEY$
Sign up for Charles Schwab Account ($0 ATM fees worldwide!)
Setup layered bank accounts
Cancel un-necessary credit cards
Spend on mileage cards to keep miles from expiring
TO BUY
MacBook Pro 13″
Purchase a second 14″computer(realized we both need one!)
iPod for David
Packing cubes
External Hard drive 2TB Mac compatible
External Hard drive 1 TB PC compatible
wire padlocks (TSA)
new telephoto lens (Canon 100-400L on the wish list!)
video camera
EVERYTHING ELSE
Cancel cell phones (just before we leave)
Get website up and running
Photo website up and linked into our Blog
Open YouTube account for uploading and linking to website
Write letters of resignation
We continue to plug away at our lists!