Sold to travel the world! Have you sold one dream for another dream? Maybe for a dream of adventure? Most of our items have been easy to sell but this one cuts a little. People who know me will be shocked, I have gone rounds and rounds about keeping this and storing it. But would it be worth the trouble? I may never have one like it again and it's a part of so many memories but our plan is coming together and we knew going into this that there would be some hard choices.
I've always had dreams of growing old with this car and handing this car off to my someday kid. There's so many memories of my teens, dates with my wife and just hard work to own something you are proud of. Not many people can say they owned a classic car or even a Corvette when they were 18.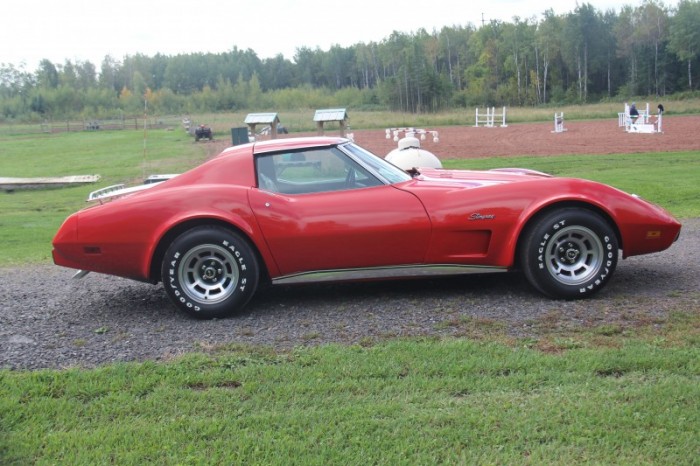 I first time I saw this car, I was on a date with my wife driving in Canal Park , Duluth MN. It was parked on the side of the road with a for sale sign in it. At the time, I had extra cash from working the summer months at my fathers store. It fit right in with what I wanted and only needed minor work. I recall when I took the Corvette for a test drive the lady selling it said you did not even go fast enough to get the leafs off of it.
That's how it all started. I have spent many days hand waxing this car for the deep red shine detailed it inside and out. The luggage rack chrome would shine and the 76 tires were always that dark shiny black. At times, I've felt bad because we did not use this car much at all, it would only go out for shows or dates. We drove it only in the summer and almost always took the T-tops off. I have always been proud to own this car and it's been babied by me since the minute I turned the key driving it home with my brother.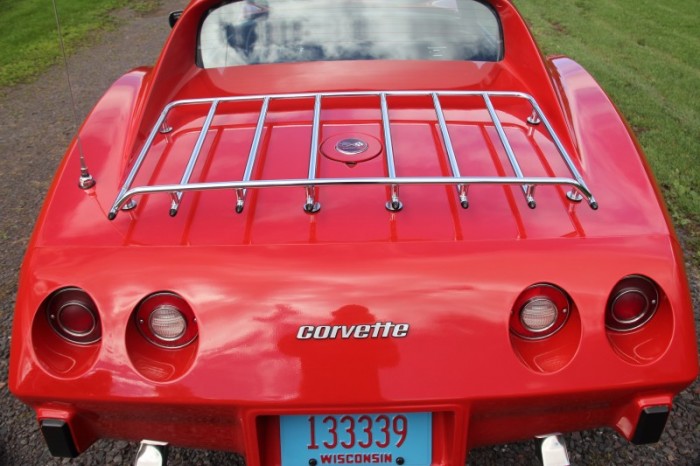 Over the years there have been times when I have looked at this car and said 'I've cleaned everything, and there's nothing else to I can do to make this a perfect car.' There's were a few projects that worked out well and a few that did not but that was part of that learning process. One time I tried to paint the inside of the rims back to the original black , that was a huge fail. But there have also been many wins including the time I took the dash apart to install a new original clock and the time I installed new emblems.
That empty space now in the garage is going to be hard to take in. It's had a spot in our garage since we built our home. It's always been in there. Now all we have is the great memories we have and an oil stain where this car was parked for the winter months. I hope the new owners will love this car as much as I did. This post brings tears to my eyes, the car now only exists as a memory to me.
What have you sacrificed to pursue new dreams?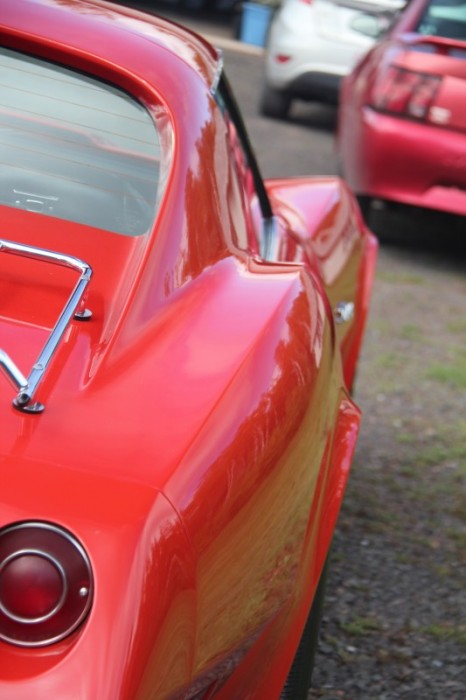 See all of the photos at
http://s1285.photobucket.com/user/dlstock13/slideshow/1976%20Corvette%20Stingray%20L48%20Auto