This was one of those 'WHAT THE HECK!' moments.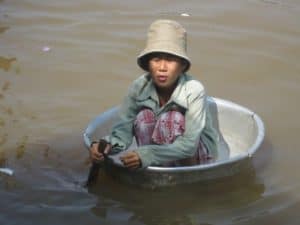 1st off: How did she get in the wash pan?
2nd: How can that hold her up?
3rd: The water was deep! I would say 12-15 ft.
Last: Yes, she was asking for money. And you know what? For her floating in a wash pan she should get something! Way to think outside the box!
Need a boat? Try a wash pan!
You should try it sometime!