We've been on the road for just over 1 year now and I know for some people it is hard to believe that we have so much more of the World to see still. When we first started planning our departure to travel we were foolish to think that 1 year of continuous travel would allow us to see all the places we wanted to see. Suffice to say, we've only scratched the surface and there is still so much more that we want to see in the years to come.
So far we've explored parts of New Zealand, Australia, Southeast Asia, Asia, and India if I just mention the main landmasses. To say that is all we have done in a year seems crazy because if I really think about it, there is so much in those places we missed and will have to revisit at a later point in time.
Year two of our travels will take us to some new and exciting places, as well as back to some places I have explored on past travels. Most of our travels though will be to places we have only dreamed about and will be all about exploring new parts of the World. Here's a look at our plans for our 2nd year of RTW travel.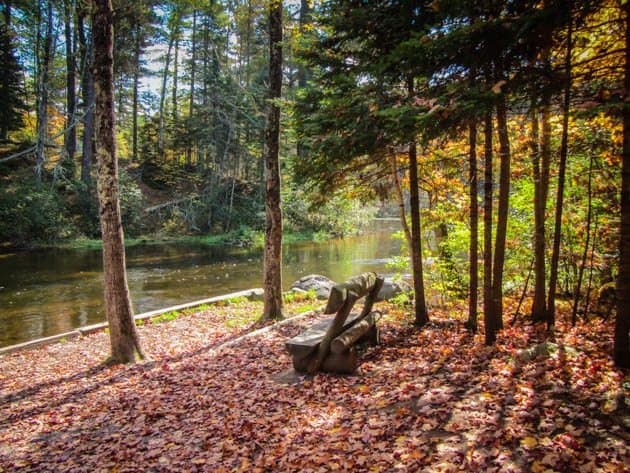 USA – End of March thru April
As we finish up our travels in India we are looking forward to heading back to Wisconsin for a travel break and a chance to just rest. We miss our family, friends and our little dog, Kobe, so it will be nice to take a break and visit home. Plus, we miss our home country.
Travel has taught us just how fortunate we really are to be from a place like America. In our, every day lives we took this for granted and even became complacent and spoiled about it. A life of travel has made us realize how much we love our country and we look forward to spending a few weeks thereafter spending so many months on the road. I also cannot wait to get back in the saddle. I haven't been on a horse since we went riding in Cambodia around Christmas.
Spain – End of April to the beginning of May
After we leave the states at the end of April we will be heading to Spain. This is a European country that has eluded me for some time. I've been lucky enough to travel to Europe 6 times in the past but I have never made it to Spain. This will also be Dave's very first time in Europe, which I am excited about. I love Europe, so it will be interesting to see what he thinks.
We will be heading to Barcelona and then on to Lloret de Mar to attend the TBEX Europe travel blogging conference to network with our peers and travel companies within the industry. Following the conference, we will be spending another week exploring the area and Barcelona before moving onto our next destination.
Morocco – Rest of May
From Spain, we will be heading to Morocco and will be spending 2 weeks exploring this amazing north African country. This will be our very first time in Africa and Morocco is a country that has been on both our lists for many years. We cannot wait to explore all that it has to offer. Including sleeping in the Sahara desert and wandering through chaotic bizarre in the main cities.
Stay tuned for more information on this part of our travels!
Back to Spain – End of May to early June
After Morocco, our plan is to return to Spain. This time, we will be landing in Seville to dig into the history and then make our way through the countryside, through Andalusia ending in Madrid. I am hoping for the chance to ride at one of the Spanish riding schools for my 32nd birthday along the way.
It's funny how our travels are now dictated by the price of airfare now instead of just the number of days we have to travel. We both love this flexibility as it has put us into some interesting places so far. Our tickets from Marrakech to Seville are booked and cost us a whopping $120 (for both of us and bags).
South Africa – Mid June
After spending some time relaxing and getting caught up in Spain, our next destination in South Africa. We have plans to fly into Jo'burg and then spend 2-3 weeks road tripping along the Garden Route to Cape Town. As of right now, this is only an idea and not a concrete plan for us…. So stay tuned on this.
17 Week Africa Overland Expedition – July thru November
Regardless of what happens with our South Africa road trip, we will be in Cape Town by the end of June to start our 17-week overland trip with Oasis Overland. That is not a typo, we will be spending 17 total weeks traveling from Cape Town, South Africa to Cairo, Egypt.
This trip will be intense, raw, exciting and something we have had on the bucket list for years. Our trip will involve a lot of camping, long days on the road but will be combined with some of the most amazing travel experiences on offer in this World. If you want to read more about the details on this trip, check out our Africa Travel announcement.
Jordan – Middle of November
Following our overland, we will spend 10 days in Egypt, hopefully on the Red Sea, just relaxing before moving on to explore Jordan. This is another country we've both been curious about and we can't wait for more camels, floating in the dead sea and seeing the ancient city of Petra with our own eyes.
I know many people at home think we are crazy for wanting to visit places like Ethiopia, Sudan, Egypt and Jordan, maybe they are right, but we just can't stave the curiosity that these places ignite in us, so we're going for it.
Then….
Well, after that it will be mid-November and we currently have no travel plans past that point. We are thinking about heading back to Europe, probably to Prague and Germany, for a couple of weeks to explore a couple more places and then it will be back to America for Christmas.
The prospect of spending Christmas in America with our families is exciting and something we have to look forward to in our future travel plans. After that, well, we will just have to see. We're currently thinking about things and what we want to do with life after that. Travel is now a part of our lives and not something we are willing to give up, however, it will be time to start making a steady income.
As with anything in life, we'll just have to see what happens when the time comes. So there you have it, our year 2 RTW Travel Plans.
Did you like this story? Share it!