Putting together the perfect packing list for a trip like this can be difficult. We leave in 9 days and I am changing the contents of my pack daily. However, the core of my list seems to remain the same and I am going to share that with you in this post.
It hasn't been easy to choose the small amount of clothing that I will carry with me for the next 2 years. I have to keep reminding myself that I can buy things as I travel, if I need and want to. I didn't want to go cheap on the clothing for fear that it would wear out quickly and be a pain to wash while we are moving about the globe.
So we both invested in high quality, quick dry fabrics that are ideal for the type of traveling we will be doing. Stuff we can wash in the sink that will dry within an hour or two for repacking. We looked to brands that had a solid reputation n outdoor and travel wear.
This includes Icebreaker, Smartwool, Under Armor, ExOfficio and Columbia. We snuck some other brands in there too and we're curious to see how the brands hold up against each other during our travels. So for all of you that have been asking us what I will carry for clothes in my pack for the next 2 years, the contents are revealed below.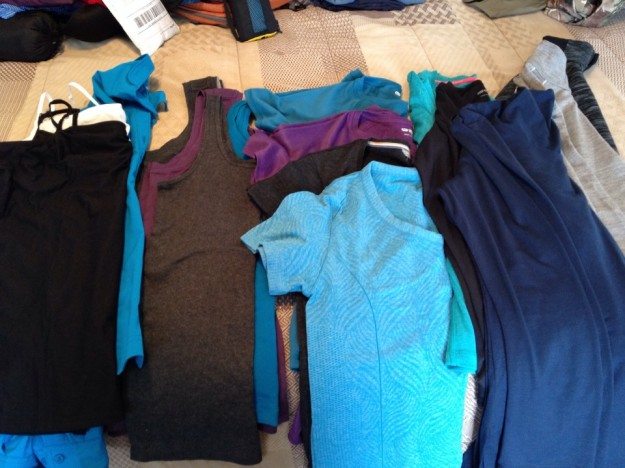 Tops
2 Long Sleeve Shirts
1 Merino Wool tee
3 Quick Dry tees
2 Icebreaker Merino Wool Tanks
2 Cotton Tanks
1 Racerback Quick Dry Tank
1 Columbia Button Up
1 Icebreaker Merino Wool 320 Half Zip
1 Columbia Outdoor Fleece Half Zip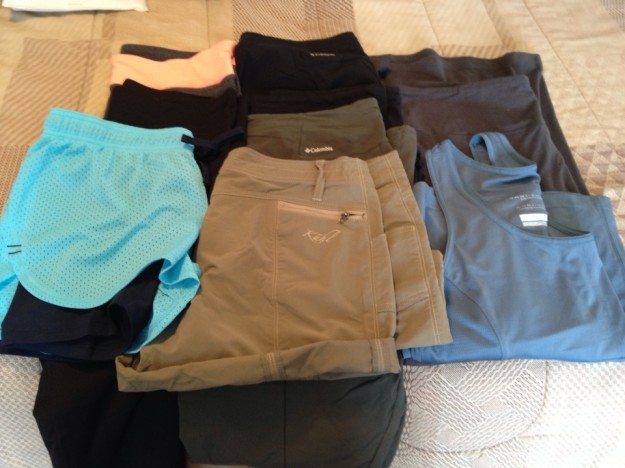 Bottoms
2 Columbia Just Right Straight Leg Pants
1 Grey Stretch Capris
1 Black Stretch Bermuda Capris
1 Long Grey Maxi Skirt
1 Kuhl Khaki shorts
1 Columbia Racer back dress
1 Gym shorts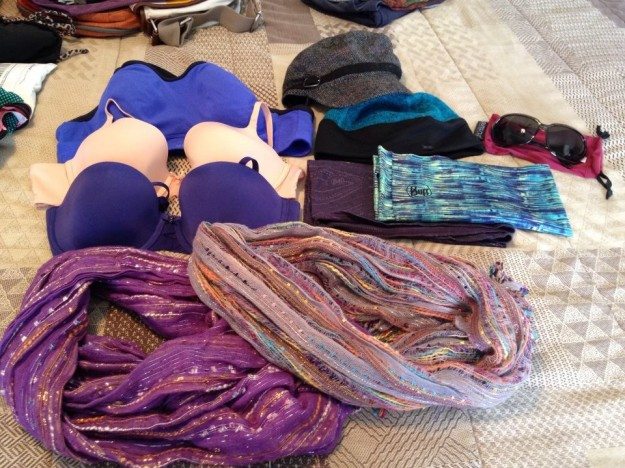 Other Stuff
1 VS Flawless Demi
1 VS Flawless Multi-way
1 VSX Sports Bra
7 Quick dry Underwear
2 Merino Wool sock pairs
4 Quick dry cushioned ankle sock pairs
2 Linen Scarves
1 Fleece Hat
1 Hat
2 Buffs (1 Merino Wool, 1 UV)
1 Pair of polarized Sun Cloud Sunglasses
1 watch
1 belt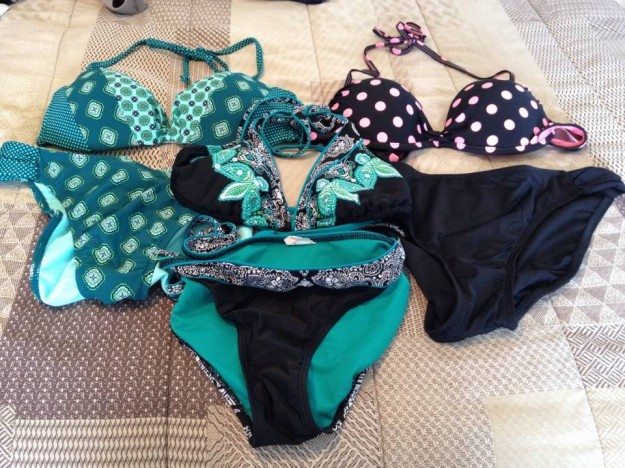 Swimwear
3 Bikinis
1 Cover up- this can also be worn with a tank and pants as street wear
I like to spend time in the water and on the beach, so I feel the need to have a variety of swimwear. The solid black bottom will also allow me to interchange the black tops.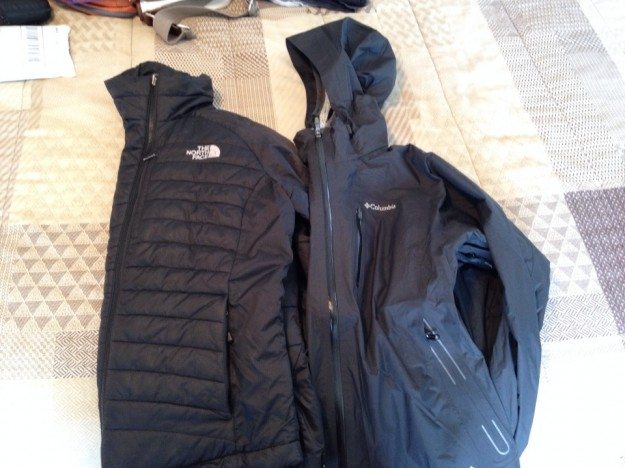 Outerwear
1 North Face Packable Down Jacket
1 Columbia Omni-Dry breathable rain jacket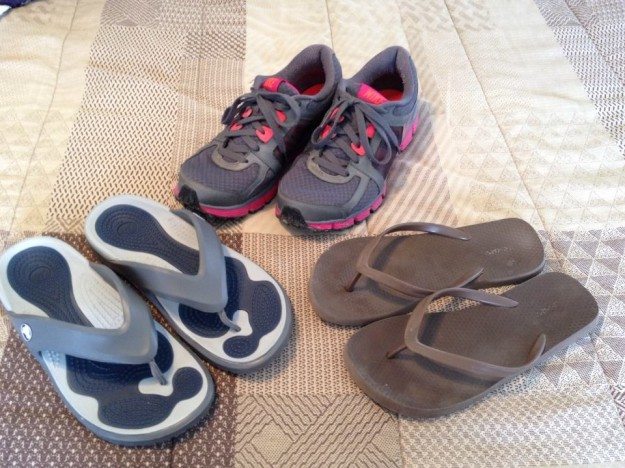 Shoes
1 Pair of Nike Trainers
1 Pair of Croc Modi Sandals
1 Pair Old Navy Flip Flops (for showers and beach)

Packing Cubes
How will I pack all this? Into an amazing thing called packing cubes. We have the eBags brand cubes and they work great. I am able to fit everything in this post into the 3 packing cubes above, with the exception of my 2 jackets. Those are packed in their own. The cubes make packing so easy and keep everything in my bag organized. Something that is priceless to me.
So there you have it, the clothing contents of my pack for the next 2 years. I am sure it will change, a little, in the next 9 days and I'll do my best to update the post if that happens.
Disclosure: The links in this post are affiliate links. If you click on them and purchase something, we receive a small commission. This helps to keep our website up and running so we can continue to share our adventures with you. We only endorse and recommend products that we use and love.