After months of trying just about every backpack on the market designed for travelers we settled on the packs we will carry on our upcoming trip around the World. In hopes of making someone else's job a little easier we were sure to post a RTW backpack review of each bag that we tried during the process. These reviews talk about the features and setup each bag and how it relates to travel. They also talk about what we liked and didn't like about each bag.
In the end, we found the right bags for our needs and are happy to put them together as we take a look at what we are bringing with us on our upcoming RTW travels.
His Bag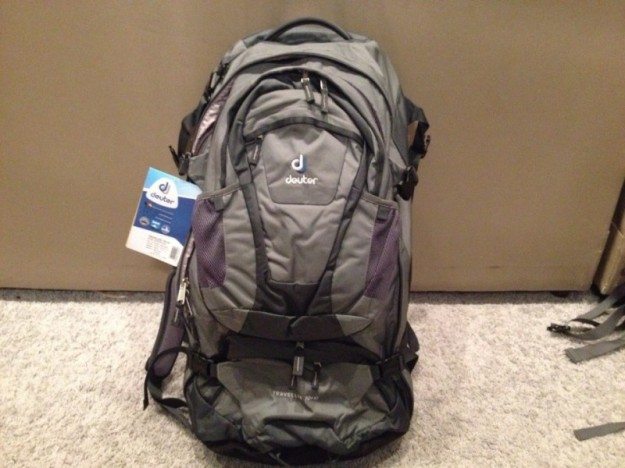 David chose the Deuter Traveller 70L backpack with attached day bag. This bag has a lot of space in it with options for altering the interior layout. It has a bottom access point from outside that you can either section off, creating two compartments in the bag, or you can zip it open in the inside creating a one main compartment space. This leaves flexibility for packing during our travels. It has many mesh pockets along the sides on the inside of the bag for storing small things and valuable for easy of access.
The detachable day pack is an interesting concept to us. We are not sure if this will be useful or cumbersome. I believe he is planning to bring his with, as it attaches easily and provides a space to put stuff he will need quick access to. In the end, we may just decide to leave it behind.
Her Bag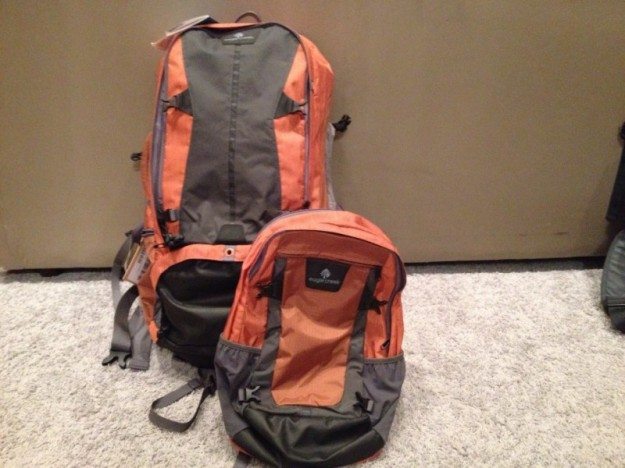 I chose the Eagle Creek Rincon Vita 75L. The main compartment of the bag is 55L with an attached day bag that offers 20L. After trying a couple 45L bags and not being able to find the perfect bag for me, I settled on a 55L bag. Quite frankly, I think this will be perfect. On past travels I have carried a 65L no travel designed bag comfortably. I am looking forward to the ease of access with the front access and the ability to store my harness away with the zip over flap for air transport.
As far as the day bag, I don't like the day bag that came with it. It is not very comfortable and it lacks a sternum strap, which is a pet peeve of mine. I have sloped shoulders and wearing a backpack without one gets old for me. Otherwise, I love this bag. The harness is comfortable and I am able to customize it to fit me just right.
Our Bags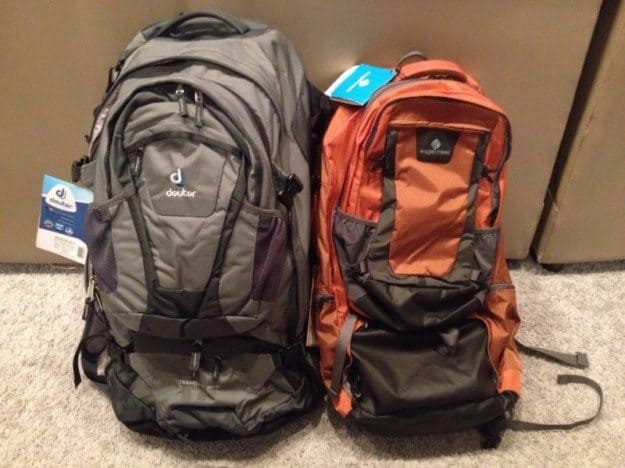 So there you have it. The two packs we will become attached to. The two packs that will carry our few possessions while we explore the Globe.
What kind of backpack do you carry?