One of Tibet's greatest statements is its people. A colorful, devoted bunch that has literally been through hell and back again. Despite this, they are some of the kindest, genuine people we have ever had the pleasure of meeting on our travels.
We were met by smiling faces and an eagerness to share their way of life around every corner during our visit.
From the hallmark city of Lhasa to some of the most gorgeous countryside I have ever seen, the Tibetan people greeted us and welcomed us into their homes, beliefs, and lands. Our visit to the roof of the World will be a travel memory that stands out for many years to come.
Don't leave home without: Lonely Planet Tibet (Travel Guide)
Lhasa
The largest city in Tibet is home to many pilgrims and is one of the religious centers of the region. The city pulses with devotion and smiles which quickly drew me in as we walked the streets each day of our visit.
Everywhere you turn there are beautiful people doing beautiful, honest things.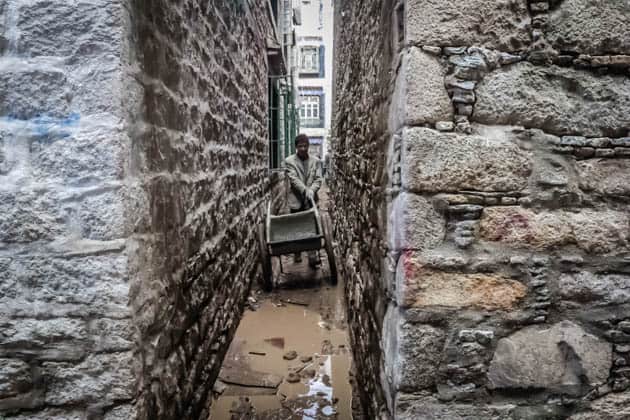 ~*~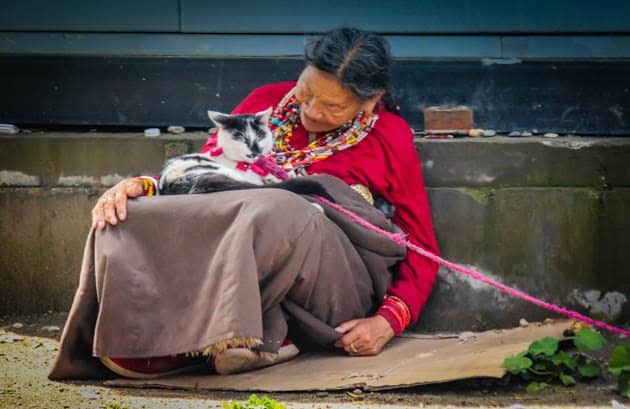 ~*~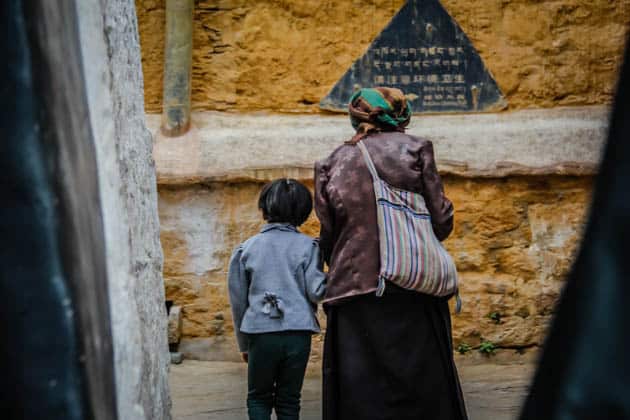 Monks
A visit to Tibet would not be complete without being graced with the presence of the Tibetan monks.
They're hard to miss with their crimson red robes and solemn faces as they wander the halls of the monasteries and interact with the pilgrims on the streets.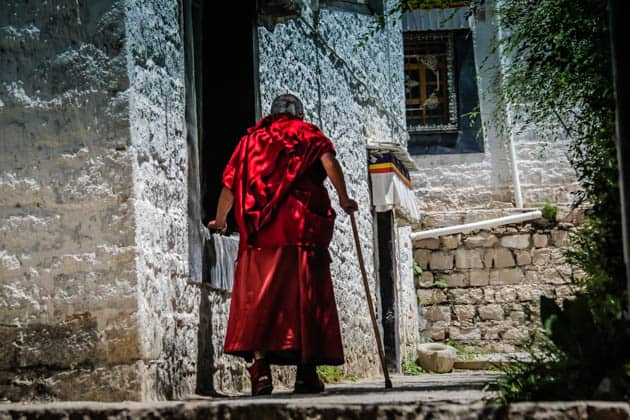 ~*~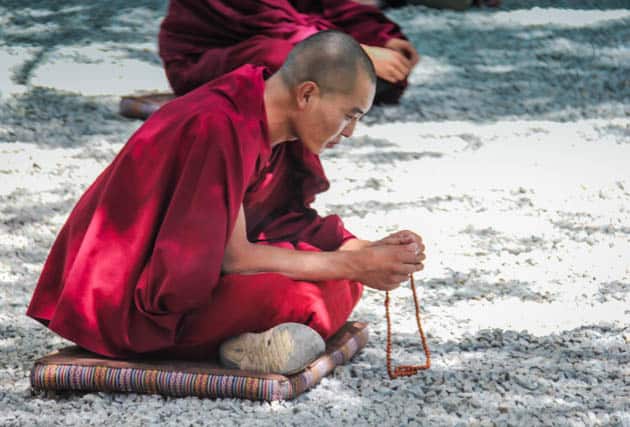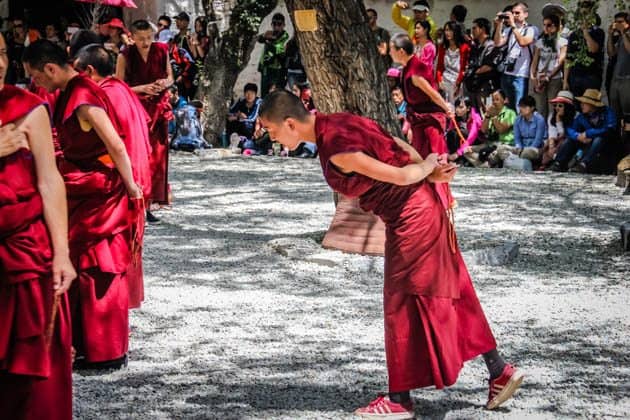 ~ Monks debating philosophy at Sera Monastery in Lhasa ~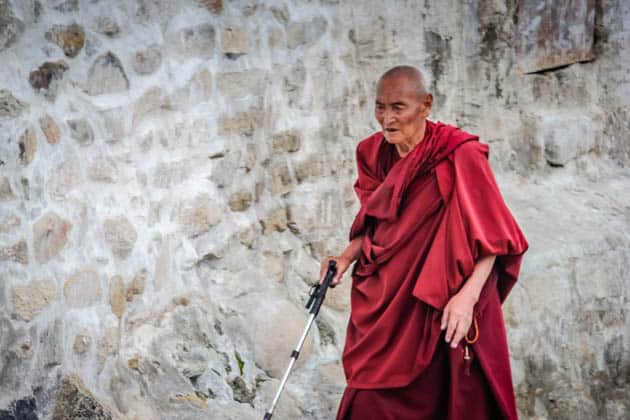 ~*~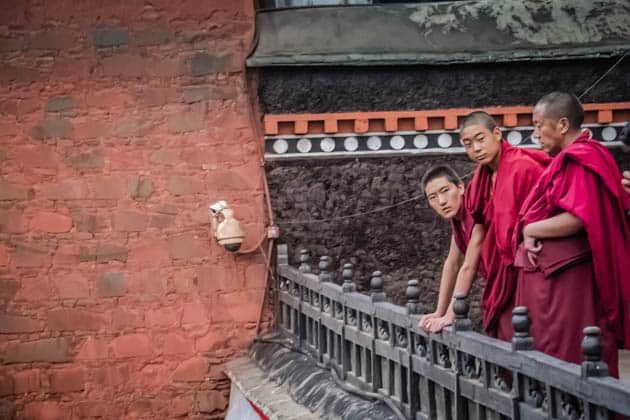 Countryside
As we made our way across the countryside from Lhasa to Shigatse and then on to Everest, we came across many local Tibetans. Many of them congregate around the stops, including the many passes we came across at high elevation. They kindly smiled, made eye contact and offered us a chance to shop their displays of trinkets.
We came across many children, farmers and construction workers during our travel that all yielded curious faces and smiles. Even though we didn't speak the same language, we were able to communicate with kindness and honest curiosity.
Like our photos? Check out: Ultimate Travel Photography Gear List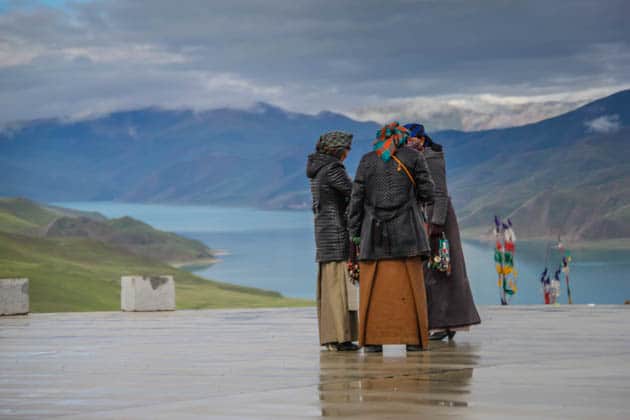 ~*~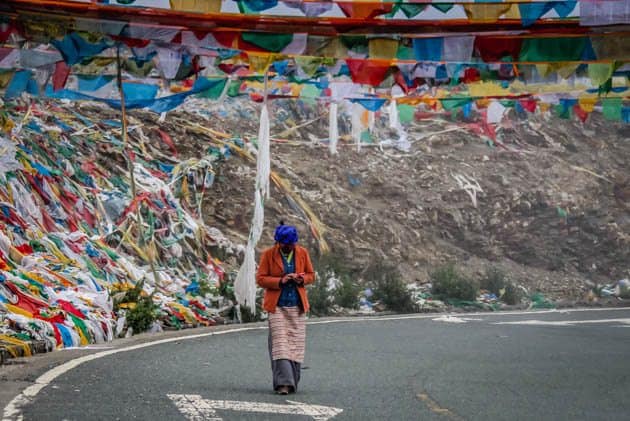 ~*~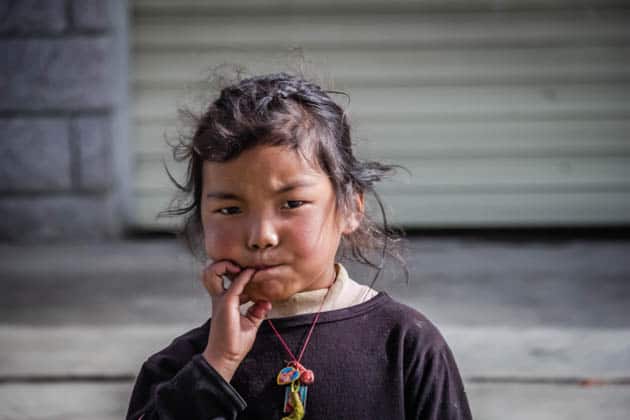 ~ Shy, yet completely mesmerized by us ~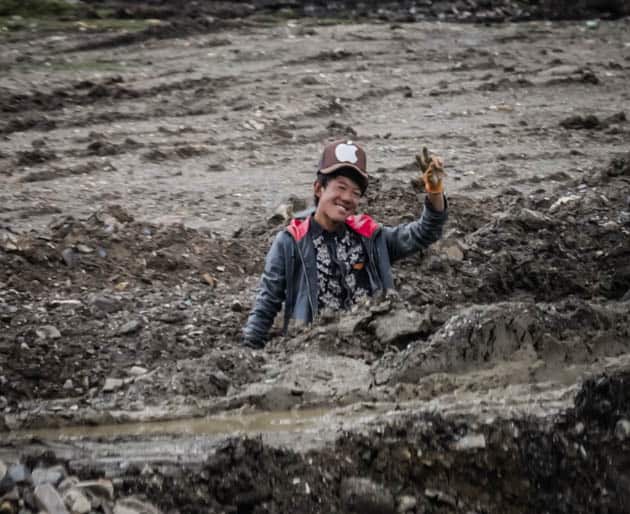 ~ Loved his smile and Apple hat! He helped us dig our van out when we got stuck in the mud. ~
~*~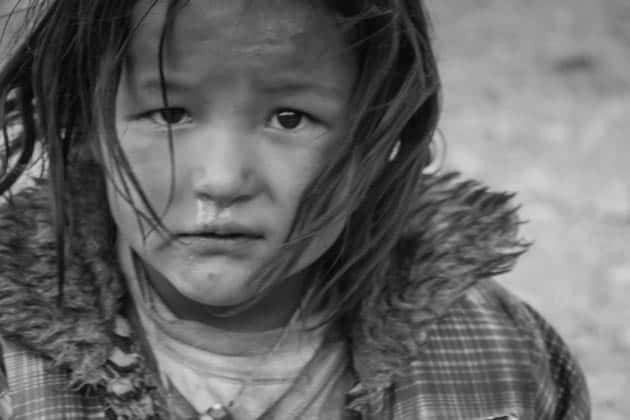 ~ She lived at Rongbuk Monastery and spent hours with our group during our stay. ~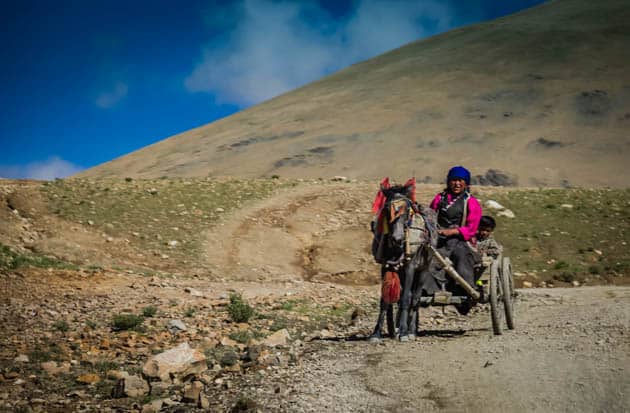 ~*~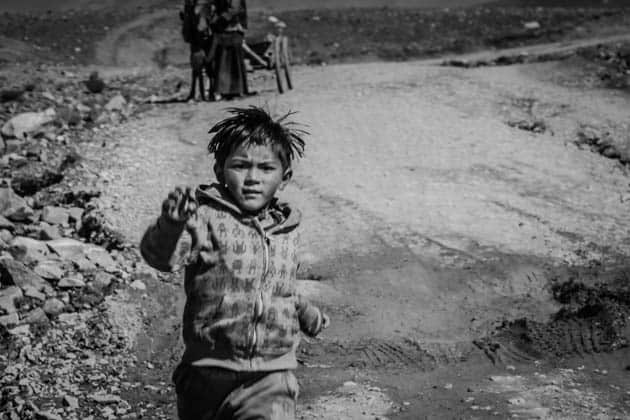 Don't leave home without: Lonely Planet Tibet (Travel Guide)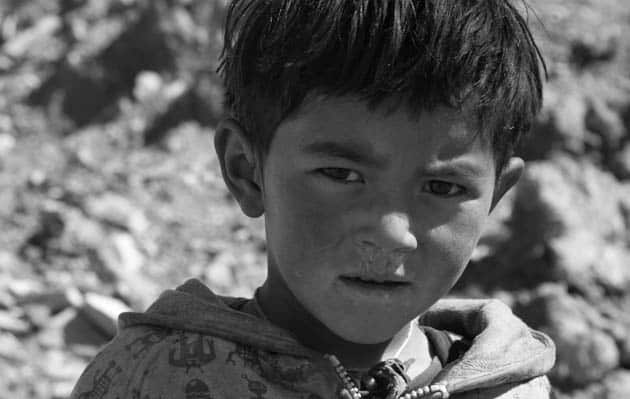 ~ This little boy would pose and then giggle when I showed him the photos ~
Barkhor Street
Barkhor street is a circular pedestrian path in the heart of Lhasa that circles the Jokhang Monastery. Pilgrims come at all times of the day and night to walk the path, paying respects to their religion and beliefs. We witnessed a variety of people carrying prayer wheels, prayer beads as they walked praying and socializing with their friends and peers.
For a true look into the people of Tibet, a visit to Barkhor Street is essential on your visit to Lhasa. Here are a few tips for ensuring you have a a memorable experience and a chance at beautiful photos:
Follow the rules and walk Barkhor Street in the correct direction
Be respectful of the moment, don't just stick your camera in peoples faces
Respect if someone shakes their head no, this will happen, move on and don't push it
In some cases, make eye contact and indicate you would like to take a photo, even if there are no words exchanged, just showing the camera gives them a chance to choose if they want to be photographed
Many people in Tibet believe cameras capture their spirit, something to be mindful of
Offer to show them your photos, many of them enjoy this, I know I do!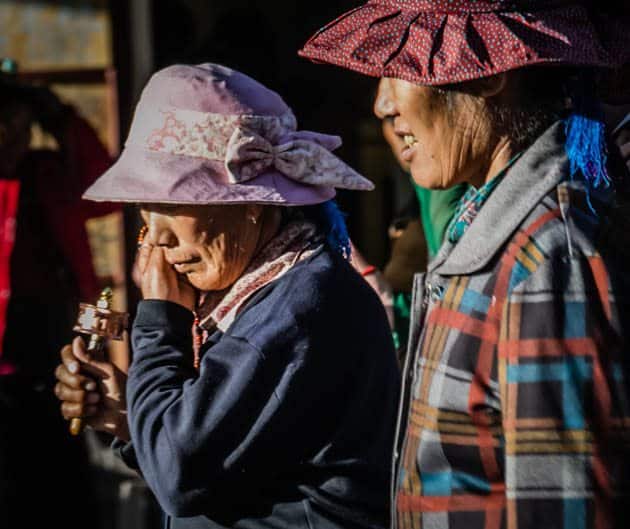 ~*~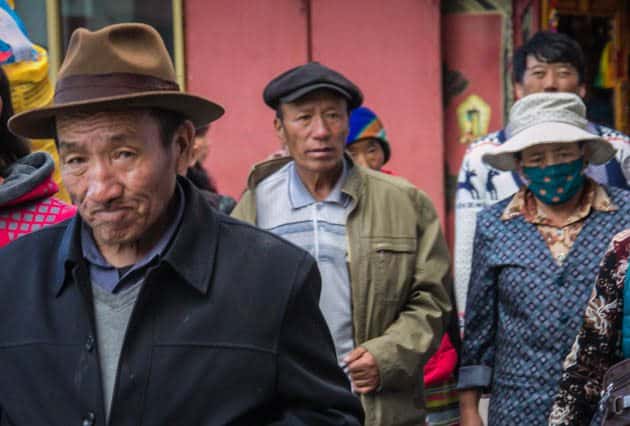 ~ This man wanted to see his photo, I showed him and he beamed while patting me on the back ~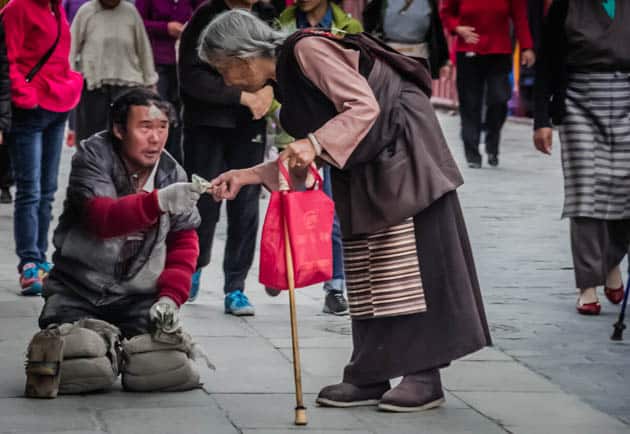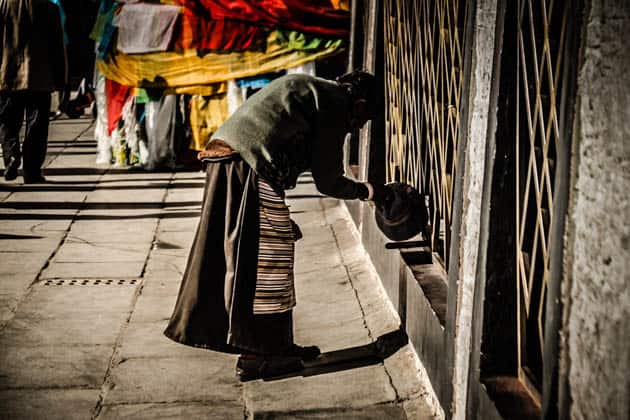 ~*~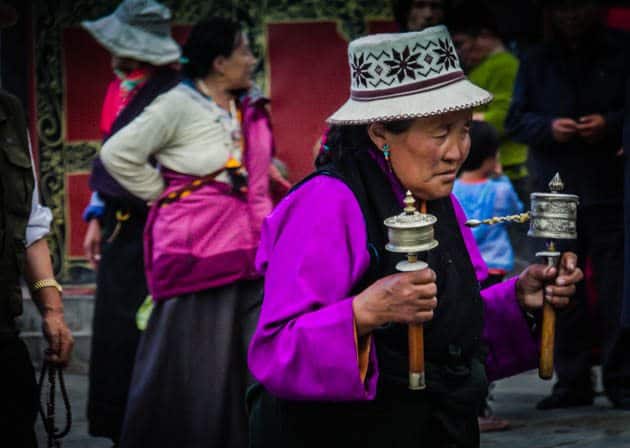 ~ She has extreme talent, those prayer wheels were spinning in opposite direction at the same time! ~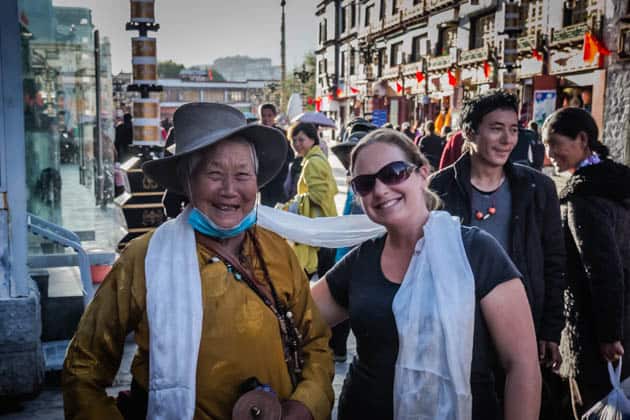 ~ This lady insisted on sharing a peace scarf and posing for a photo with me. Look at that smile! ~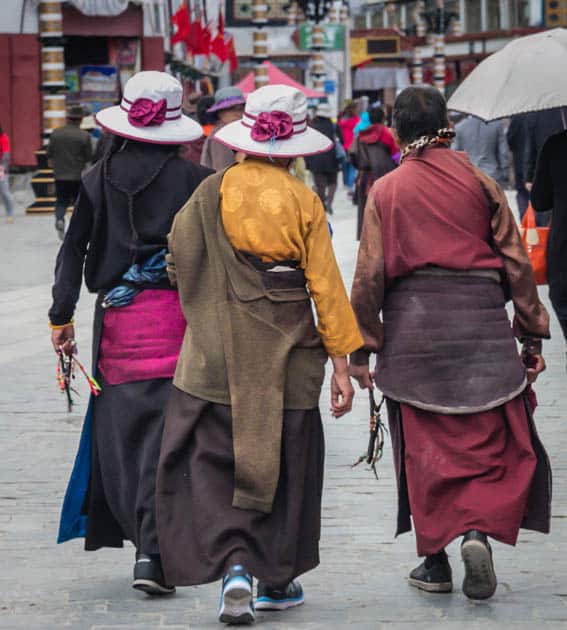 Do you have a favorite photo?
Our Travels in Tibet
If you're interested in reading more about our time in Tibet, check out our other articles including great photography of the people and landscapes.
We made all of our arrangements for travel to Tibet after we landed in Beijing and in order to maximize our time and money spent, booked a tour that was 8 days in duration. At the time, this was the longest available tour that involved travel to Mount Everest.
I can't say enough good things about Tibet Vista, the company that arranged our travel to Tibet. They have taken the lead in setting the standard for Tibet travel and we highly recommend them.
They are based in Chengdu and their website is a wealth of information for all the regions that you can visit while in Tibet. If you book with them, tell them we sent you.
---
Top Tours we Recommend to Tibet
We have put together a list of top tours we recommend for Tibet. These are tour ran by top tour companies in the world like G Adventures, National Geographic Journeys and TourRadar. Discover amazing tours through Tibet visiting places like Lhasa and Gyantse. Most travelers enjoy exploring our Tibet trips in April, making it the most popular time of the year.
Explore China & Tibet 15 days, Beijing to Shanghai. Get over the wall for a life-changing adventure through China's awe-inspiring interior. Explore the unforgettable city of Beijing and meet pandas at a breeding center in Sichuan. Discover daily life in Tibet and cruise the incredible Yangtze River on a riverboat. Cycle atop the city walls of Xi'an, and face its standing army of terracotta warriors before eating lunch with a local family. Get into China's very heart and it will most certainly get into yours.
Lhasa Highlights. Start and end in Lhasa! With the in-depth cultural tour Lhasa Highlights, you have a 4 day tour package taking you through Lhasa, China. Lhasa Highlights includes more.
Tibet Adventure 15 days, Beijing to Kathmandu. Take part in rituals and haggle for a bargain in the markets. From modern Beijing, travel back in time across scenic countryside to Tibet on this well-packed overland adventure. Witness the splendor of the Potala Palace and the majesty of remote monasteries and then celebrate the journey to Kathmandu. Wake up to views of Everest and enjoy a window into the heart of this remote land. A local guide and CEO will show you the region's hidden gems and make sure your trip burns brightly in your memory long after you've climbed down from the roof of the world.
More on Tibet:
Did you like this story? Share it!