We are planning to visit some amazing places during our tour around the Globe, including touching down on 7 continents. We have both been asked where we are going and why we are going there more times than we can count! So we thought it would be good to break it down and share with you why we have chosen the destinations on our list! In doing so, we also discovered that we each have some different (and same) reasons for visiting these places. So was born our series, His Perspective/Her Perspective, where we will each share with you our thoughts.
Her Perspective: Why New Zealand?
If you haven't figured it out yet, we love a good adventure. So it should be no surprise to you that New Zealand is on our radar. It is the Adventure Capital of the World, not to mention that it is known for it's stunning scenery around every corner. Trying to compile my list of reasons for wanting to visit this beautiful country has left me overwhelmed. I've had to limit myself and just pick the 'main' ones and to me, that makes New Zealand awesome.
Scenery. As someone who enjoys photography, this is a huge one for me. I live for a place that will show you jaw- dropping things every time you look up. With the diversity that this country offers there will be no shortage of mountains, beaches, forests, farms, water and wildlife during our visit.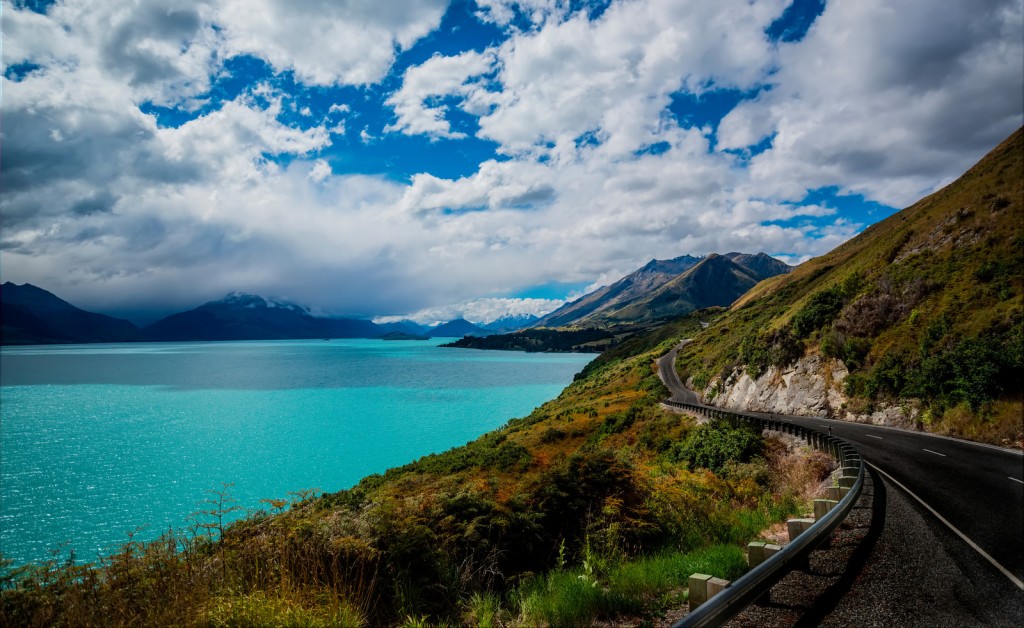 Campervan. Yea, that one is pretty vague, but I am really looking forward to renting a campervan and traveling around New Zealand on OUR time. Going where we want, stopping when we want and staying for as long as we feel necessary. This to me is priceless and I can't wait to have the freedom to explore at our own pace.
Adventure. One of things on my bucket list is to do something that scares the hell out of me. With no shortage of adventure activities, I think this will be the first notch in my 'scare the hell out of me' belt. Hopefully it will be skydiving.
Whale Watching. I cannot get enough of this. When I even hear the word Whales, the only thing on my mind is locating a boat and someone to take us out, immediately. There is just something too amazing about being so close to the World's largest mammal. New Zealand offers amazing whale watching opportunities and I will be there.
Lord of the Rings. I know, I know, this seems silly but who can forget those visually pleasing movies! Rumor has it that there is a larger then life Gollum coming out of the ceiling at the Wellington National Airport. I plan to pay a visit to that airport just to see it for myself!
More or less, I am PUMPED for New Zealand!
Of course we always love to hear stories and share tips, so if you have been to New Zealand, let us know in the comments below!