David and I found ourselves in Belize. One of the givens when visiting Belize is exploration of The Great Maya Reef that lies just off the coast. This reef extends pretty much from Cancun all the way to Honduras. It covers 600 miles of coast line and is the second largest reef in the world. This is one of the top day trips to do in Belize.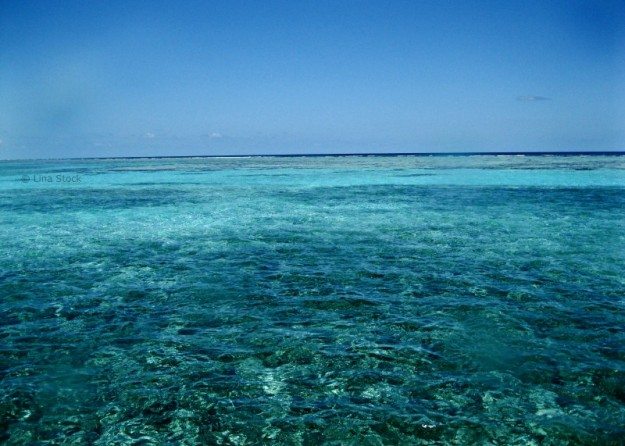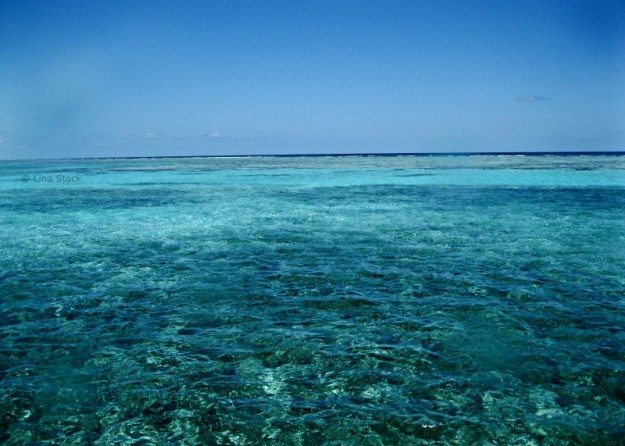 We boarded a small boat from a dock in Belize City and set off across the reef to Caye Caulker and a day of snorkeling, including Shark/Ray alley. For those of you who do not know what this is, you are taken to a channel in the reef where sting rays and nurse sharks gather. You can swim and snorkel with them here in a natural way- it is not commercial. I must say, that as you sit on the edge of the boat you can look down and see loads of shadows in the water below. Moving freely and everywhere! Just under your feet… really made me think about jumping in or not. I will admit, I was the last off the ladder… but I am glad I did! They were amazing to see up close.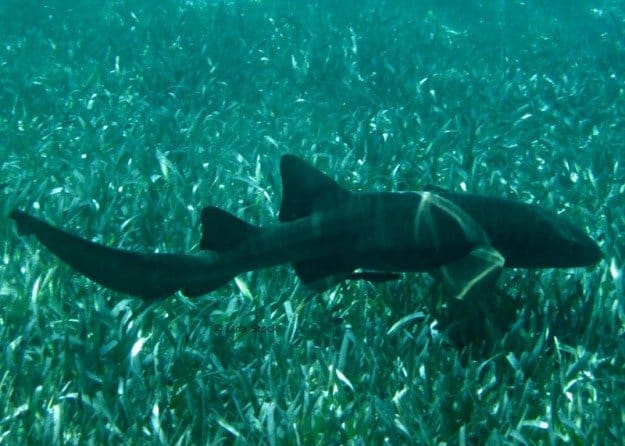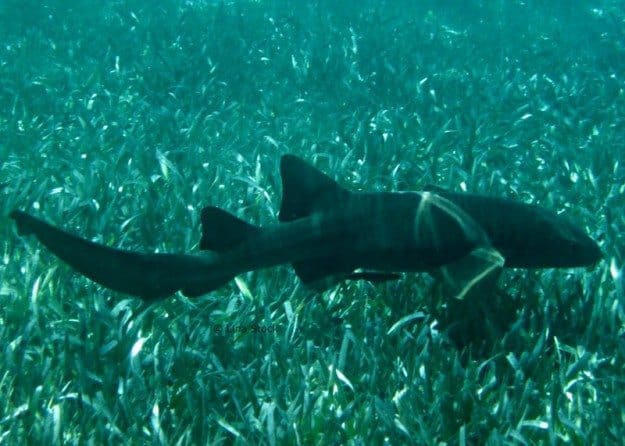 Now, many people were getting a little too close here, acting in a way that made you think that they thought this was a petting zoo. Almost expecting the animals to be harmless and come right to them. A word of caution to people who want to visit this amazing place- the animals are quite tolerant of people because they are exposed to us on a daily basis, but they are still wild animals and they are not tame. You shouldn't attempt to touch them, but float on the water and see them from a safe distance. I was able to get some great photos because they weren't darting off because I was too close for their comfort.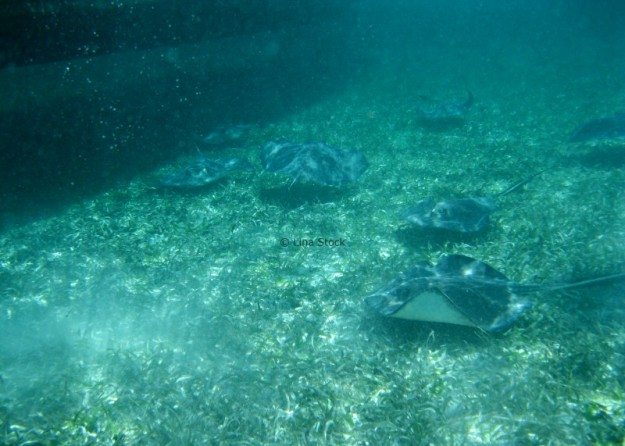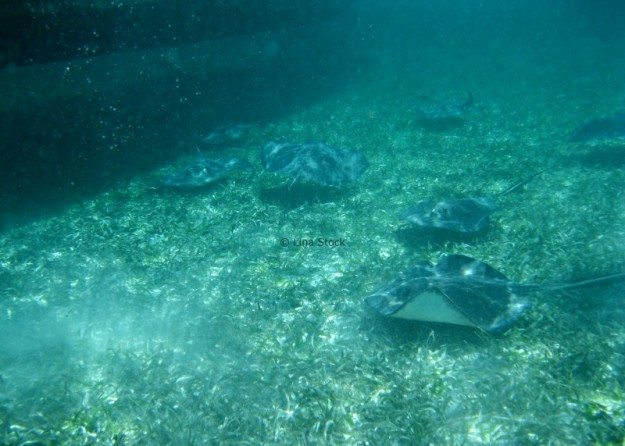 Like I mentioned before, it was a little bit of a struggle for me to push-off the boat into the water- but it was certainly worth it. The abundance of marine life in this spot is incredible and although a little scary, not something I would have wanted to miss. Following our snorkel we stopped off at Caye Caulker for the afternoon. The phrase 'island time' takes a literal form in this place. From the minute you walk off the dock you become part of the quiet, quaint street scene. My advice to Caye Caulker visitors, leave it all at the dock and let yourself settle right into the mentality of the island, it is an awesome escape for the hustle of daily life.