As a trio of friends, my sister Kady, friend Melissa and I spent a few weeks backpacking through Italy during the summer. While in Rome, we hopped the early morning train for a visit to Pompeii and Naples. Divergent Travelers World Photography tour of Pompei.
Most of our day was easily consumed as we wandered the endless ruins of Pompeii. It was unbelievably striking in a way I hadn't anticipated and every step you took was met by an enormous rush of history and thoughts.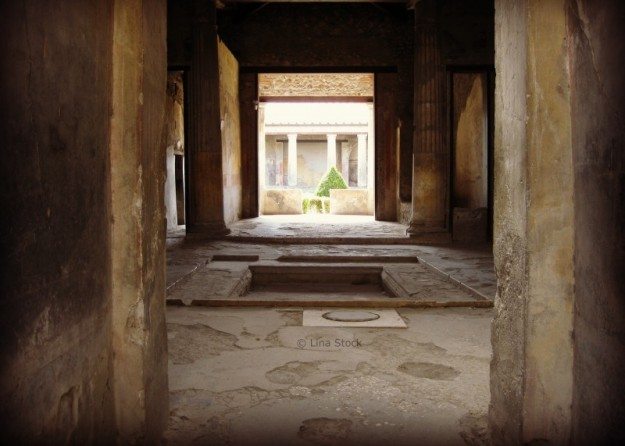 I hadn't expected to see the structures that we saw. Livable housing complexes with old paintings, tile floors and stone were everywhere. The intricate detail of the mosaics, art and architecture that remained with little wear was so eerie. You get the creeps, in a way, as you walk though the abandoned streets and read the handouts that explains the events that took place here and the society that existed prior to the eruption of Mt. Vesuvius.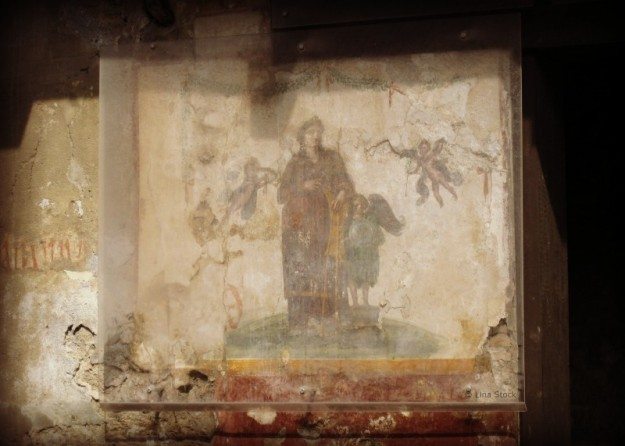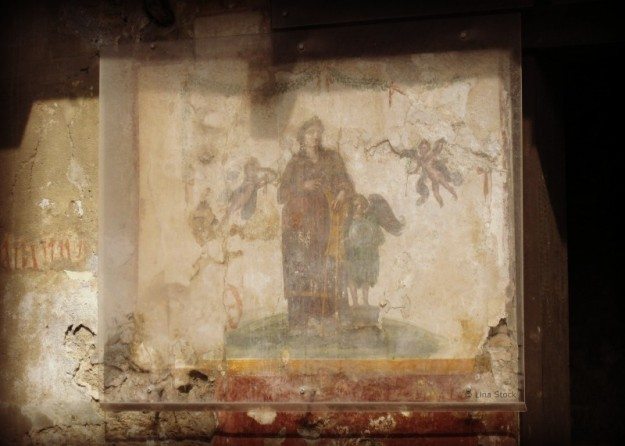 As I wandered through the streets, I tried to imagine what it would have been like to live here when the structures stood at their grandest and what it would be like to meet the people that lived in them, it takes on an intimate feeling. It is hard to express the thoughts and feelings of that, but it becomes personal in a way. Trying to grasp the understanding of the events that took place in Pompeii will certainly consume you on your visit. It certainly did me, and I wandered many a street contemplating all that took place in this city.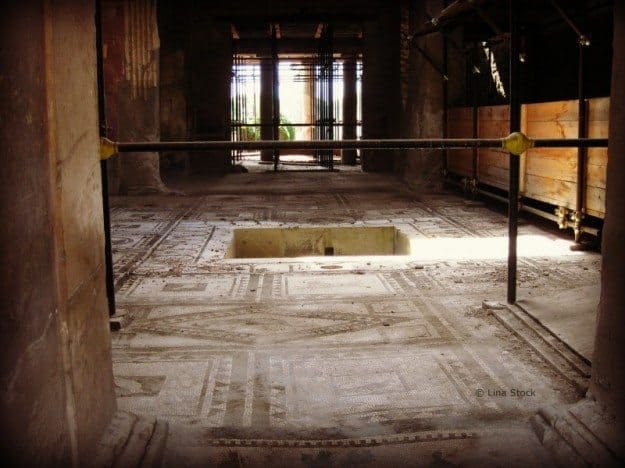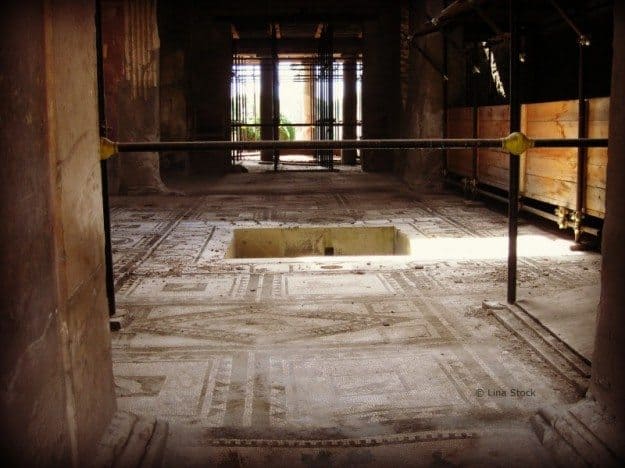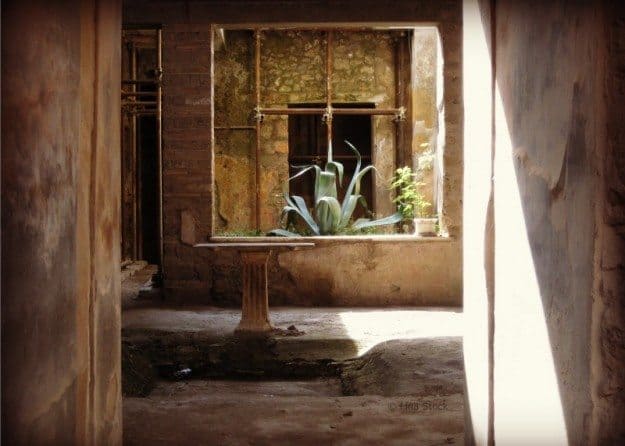 In the quietest chambers of my mind I imagined the house cleaned up, furnished and bustling with life. I thought of the high society that lived in these sections, how they provided for themselves and how their influence shaped society then and now.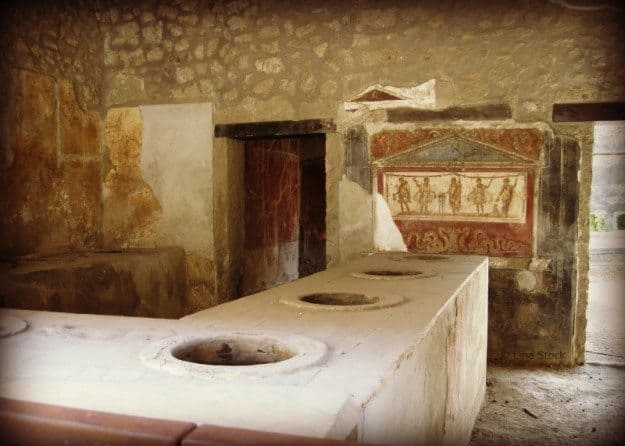 I wondered what that must have been like- to experience the wrath of Mt. Vesuvius. Wondered if there had been signs, had they been warned? Did they have any indication of what would happen, what would happen if they stayed? Were they ignorant to the potential danger or were they arrogant and under the assumption that it wouldn't happen to them?
We may never know the answers to these questions, but we can marvel at what was an amazing accomplishment of society and architecture, while remaining forever humble at the aspects of the city that have been frozen in time by the events of that day and the ash that preserves them.
All the while, Mt. Vesuvius looms in the distance as a grim warning that we should never underestimate the power of nature or the unknown.