In Phase 1 we talked about beginning to liquidate our stuff through online channels like eBay, FaceBook and Craigslist. We have made a pretty good haul selling things that have value or are name brand through these channels. As we prepare for our house to sell, we have started digging into those boxes that are just sitting in the garage, closets, etc. We loaded up our last shavings trailer (which isn't sold yet) full of these things and held a rummage sale. Yes, a good old fashioned rummage sale. To entice buyers, we held a Multi-Family sale with both our families. We advertised through free local channels (FaceBook, Craigslist and newspapers), word of mouth and rented a local town hall for the sale.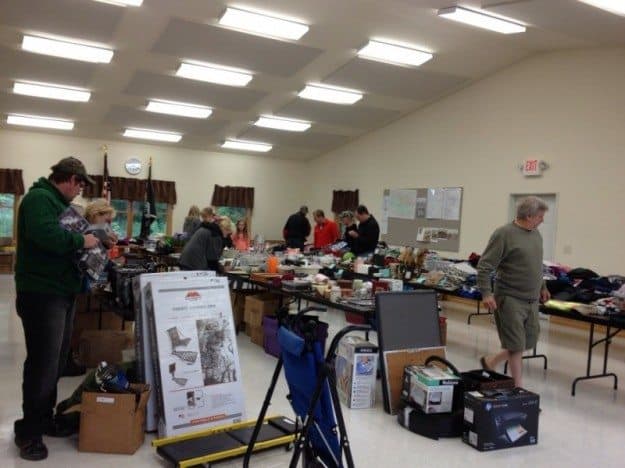 To save time I didn't mark anything. I know this sounds crazy, but we just printed out signs and then placed certain items on certain tables and marked the TABLE with a sign. Much simpler! The catch was that I had to be there the whole time so I knew what items came from where, but it ended up being worth it. Between David and I, we brought 30 bags of clothes and probably 40 boxes of just stuff, and this didn't include all the things we have to sell. Which I think is a sad thing to admit. However, we left there with 6 boxes and $872 to add to the travel fund. Crazy! I'll be honest and say we sent a few bags of clothes and 2 boxes to Goodwill, but we managed to get rid of a lot of things and make a nice amount of money. We joked the whole weekend about how we had earned enough money to spend 80 days in India! Now I am not sure that this would be the exact number of days we could spend in India, but pretty darn close!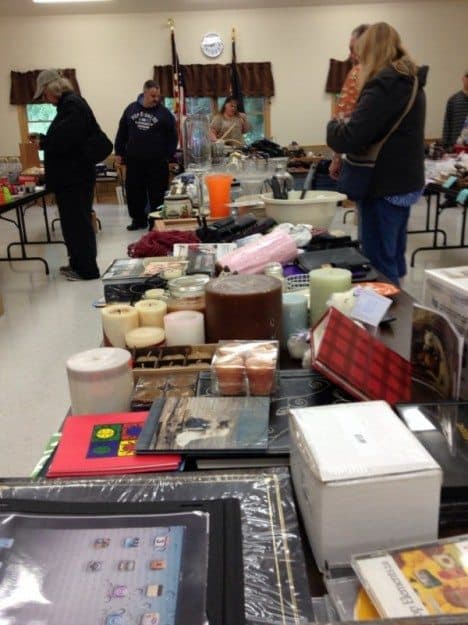 Prior to our decision to travel, we had decided that we didn't really have a lot of stuff. That were pretty much already minimalists. At least as much as you can be when you own a house. But we are constantly surprised at the amount of stuff we have just lying around, tucked away that we didn't even remember we had. We have been able to turn almost all of this into cash and as a result have been padding our RTW fund. For those of you that are in the planning stages, take a look around, have you started to turn your assets into liquid cash? If not, start making piles and look at your stuff as a reliable way to generate trip money- not just a heap of junk you have to throw out or give away.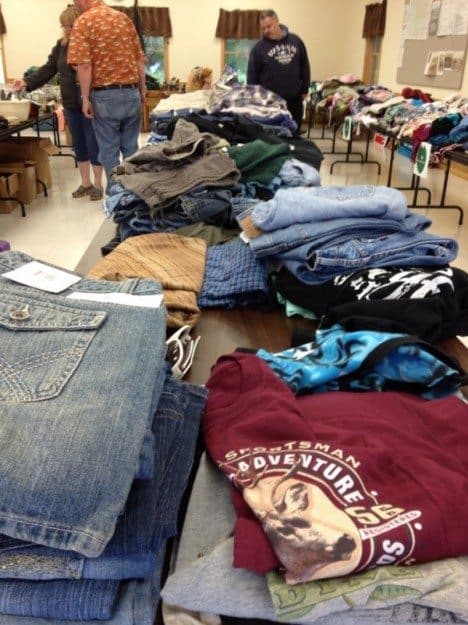 The best part about this post is that we haven't even sold most of our valuable items! So stay tuned for the next phase.