Road Side Dining At It's Finest. On any hot Florida night you can find, down a side road in Ruskin, a little road side diner with a huge line running down the side of the road. In the field next door, 30 + cars parked. It's safe to say that those are clues that you should pull over and check out the Buzz. One of Florida's best restaurants.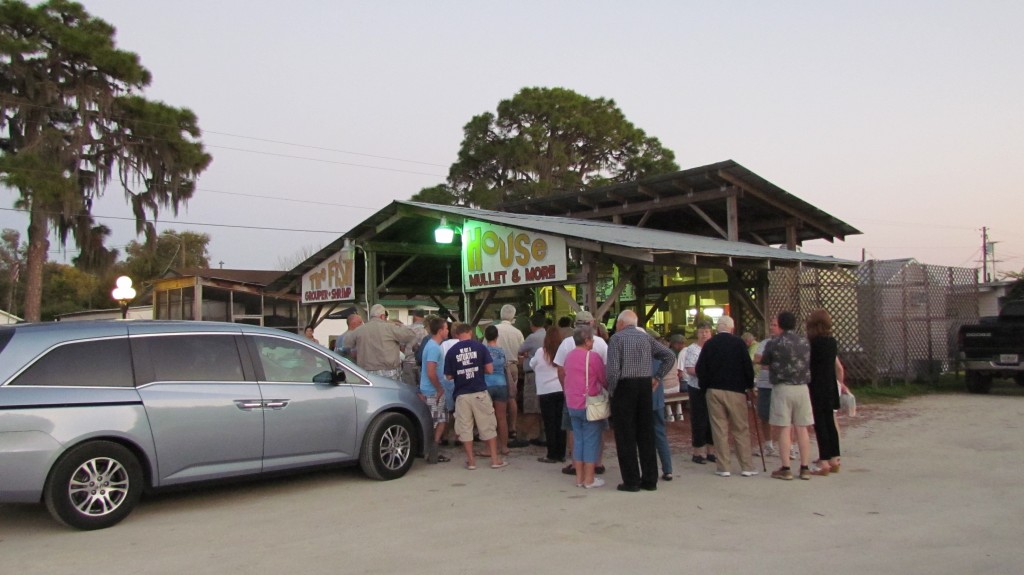 There's not much to look at, besides the crowds of people, as it is literally a double wide trailer with a pavilion built off of it plopped down on the side of the road. Under the pavilion you will find 10 picnic tables, not a lot of seating compared to the herds of people you will find here. So have someone with you grab a spot while the other waits in line.
The menu is simple, deep fried goodness and the freshest seafood you can imagine. If your lucky enough to be there at the right time of the season, you can also enjoy fried green tomatoes. Topping it all off is their home brewed tea that is served in an extra large cup. If tea doesn't suit your fancy they also offer a full variety of soda. All visitors must love fresh deep fried fish, shrimp, blue crab and other goodies. The only salad you will find here is coleslaw with your basket. There's no fresh greens!
Placing your order is part of the fun as you take your turn at the order window. When your food is ready they will yell for you and you can venture over to the pickup window to collect your meal. We've been here a few times now over the years and it's always hard to pick what to order! We have never had a bad meal here. Lina always orders the shrimp with a side of fries and slaw and when their in season, fried green tomatoes. If the crowds are too much or you are on the move, don't forget you can get your order to go.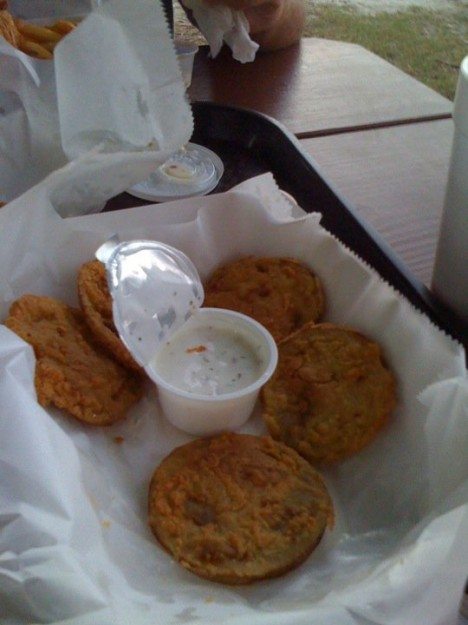 Overall this a great American roadside dining experience. The food portions are huge and the prices are moderate for fresh deep fried seafood.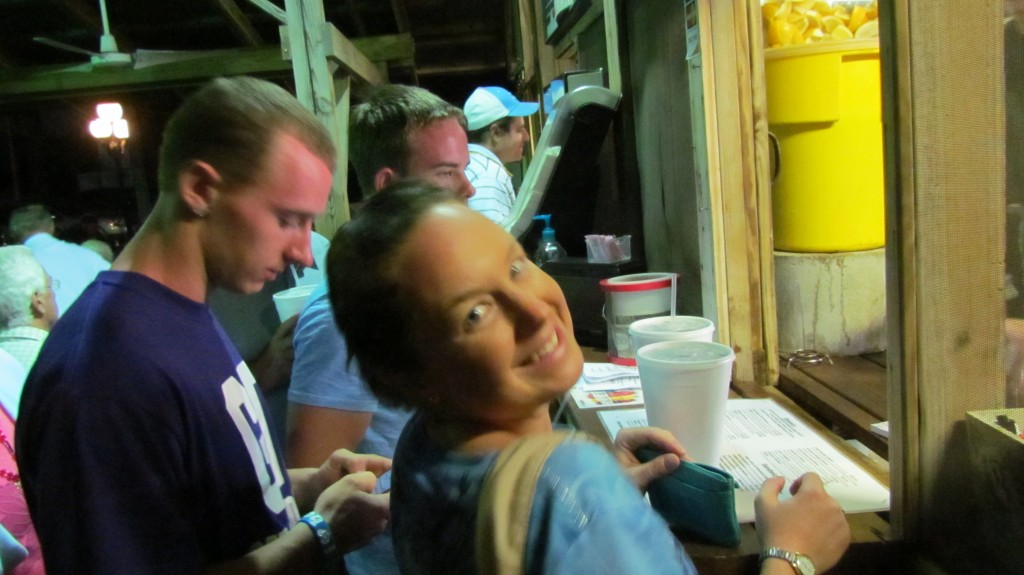 Have you ever visited The Fish House in Ruskin, Florida? Tell us about it!