Inner fight… Selling everything to travel the world!
Today is a good day. It's one of those, 'what the heck are we doing?' days.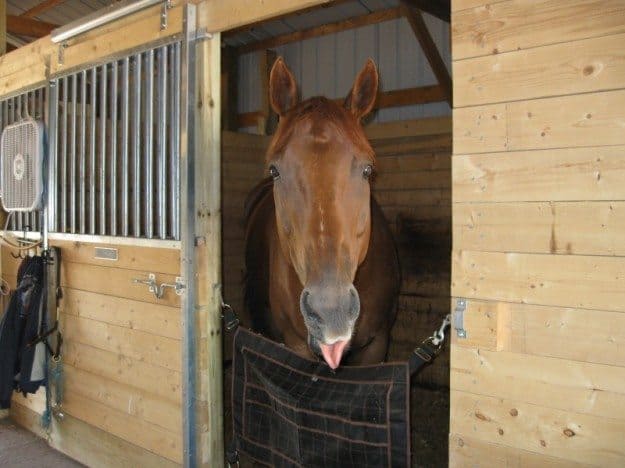 I started my day off at home taking out the horses at 6:30 am . It's June 12 and it's one of the first days we will have a nice, sunny, 75 degree day. It's funny to think that two months ago I was wading through 3-4 feet of snow! Now I'm doing morning chores in flip flops and shorts! I can actually drive my Corvette today if I wanted. The grass around the house is mowed and manicured because we had our real estate agent stop out yesterday to take outside pics.
Around 8:00, I roll into work. Most days the wind is whipping off Lake Superior so strongly that you cannot open the front door at work. Today, it's a nice calm day on the lake. Waiting for me at work are some nice orders from some of my major accounts. (Bass Pro, Gander Mtn, Dicks Sporting Goods, Cabelas, Scheels, Academy Sports, etc.) It's always fun finishing up 200k deals and see them come in for an ASAP ship date.
My day also includes nailing out a fishing trip with a co-worker, one huge thing I love about this job. Also, talking to my boss/ good friend about some hunting trips in the fall that we may be going on. Who gets to talk about and do what they enjoy every day? It's kind of cool to say!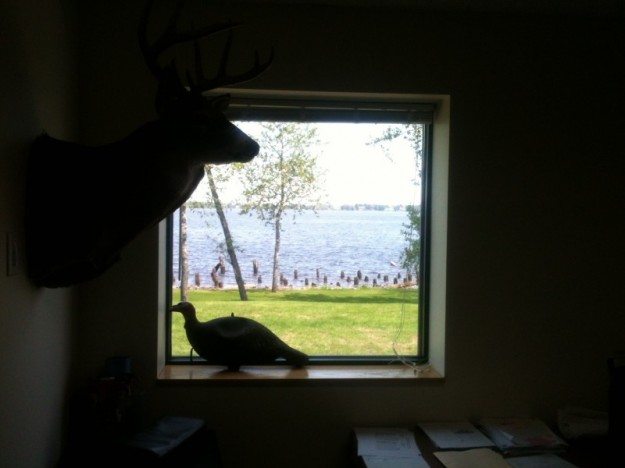 Lina and I have been very lucky with our jobs but there's something inside of us, I guess you could say growing inside of us, that is calling to us to get out and see the world. Today I wish I could maybe clone myself. To keep my life here going and still be able to travel the world, but we both know that won't work. Days like today remind me of how hard a decision this is to make.
As the day goes on, I still have the view of the lake in the office window behind me. Just one of those really nice, maybe 10 nice, days we get a year. Here in Northern WI.
It's the inner fight of the day.