One destination on many adventurers' lists is the beautiful country of Morocco and that comes as no surprise. There is no shortage of things to do in Morocco.
The country offers a wide variety of scenic wonders, cultural richness and adventurous activities to please any travelers' desires.
We spent 15 days hopping cities and discovering what the draw of this place really was for fellow adventurers.
It is a beautiful country and although at times it can be a challenge, it is worth putting on your list if you're an experienced traveler.
If you're ready to explore a country that is different from the typical traveler's destination, then have a look. You won't be disappointed.
Plan your own adventure in Morocco: 15 Day Morocco Encompassed
---
7 Things To Do in Morocco
---
1. Get Out of Your Comfort Zone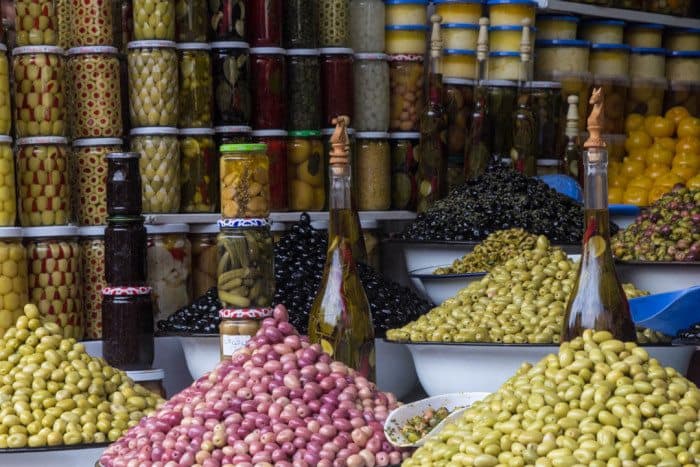 Stepping off the plane in Morocco will find you immersed immediately in an unfamiliar culture. The sights, the sounds, and the customs will overwhelm your senses and bring out your true adventurer side.
Spend some time wandering the old medinas, haggling in the souks and observing the daily life. If you're up for it, have a stroll through the meat market, you may even find a camel hanging on display.
2. Explore Chefchaouen- Morocco's Blue City
Your trip to Morocco would be incomplete if you didn't add Chefchaouen to your itinerary. This literally blue city is a photographer's dream with contrasting blue walls, bright colored carpets, merchants, shops and stalls waiting to be seen.
A walk around the city itself is a hike, as it's built into the side of a large hill but those wanting more of a work out can make the steep climb to the Spanish Mosque for an amazing view of the blue city.
3. Visit the Mighty Sahara Desert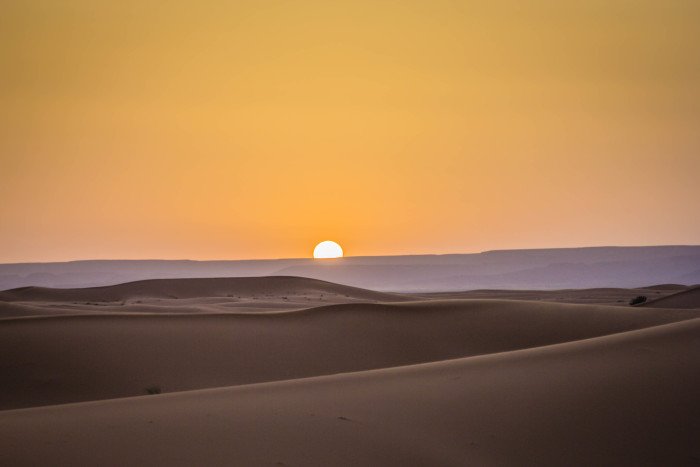 One of the highlights of our trip around Morocco was our adventure into the Sahara Desert. We camel trekked for an hour to a Berber camp where we spent our afternoon climbing sand dunes and sandboarding.
After the adrenaline was done pumping, we settled atop one of the dunes near our camp to watch the sunset before enjoying dinner and a campfire with a local Berber family.
Music and dancing ensued before we spent the night sleeping under the stars with no light pollution insight.
4. Explore the Atlas Mountains
Morocco is an excitingly diverse country that offers you beaches, deserts, rocks, and the Atlas Mountains.
When they aren't visually stunning you with their amazing vistas, they are tempting you with their many hiking trails. You can partake in anything from short day hikes to multi-day camping trips.
5. See the Todra Gorge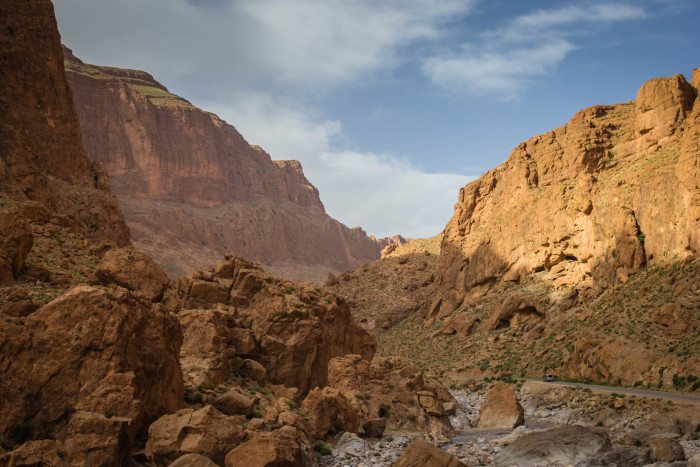 Todra gorge is an adventurer's playground if you are into rock climbing. There are several faces with bolted and self-bolted climbs that you can explore. These climbs range from beginner to advanced and offer some of the best rock climbing views you'll come by.
If you seek a lighter adventure, go for a hike along the gorge and capture the dramatic landscapes. A bonus with Todra Gorge is the local festivities you will encounter on the weekend.
Plan your own adventure in Morocco: 15 Day Morocco Encompassed
6. Head to the Coast and Visit Essaouira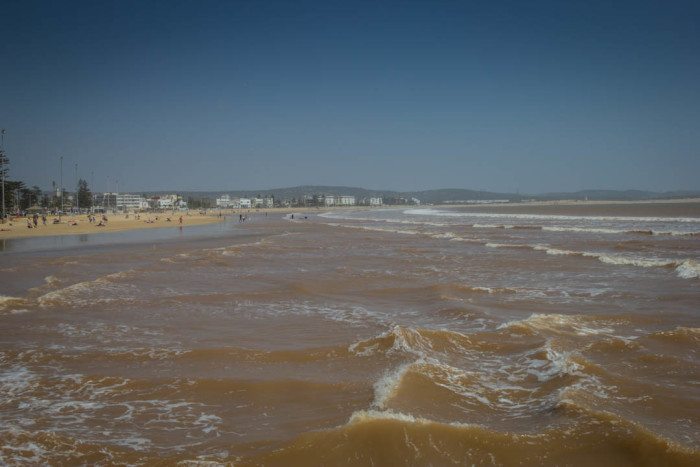 While many people plan their visits to this oceanside town to relax and shop, many people don't realize it is one of the adventure capitals of Morocco. Due to the consistent winds off the Atlantic Ocean,
Essaouira is a hotbed for all things wave and wind-related. Try your hand at surfing, kite surfing, windsurfing or boogie boarding. If you prefer land, horse trekking and camel safaris along the beach are easily an option.
7. Enjoy All of the Goats, Burros, Camels, and Horses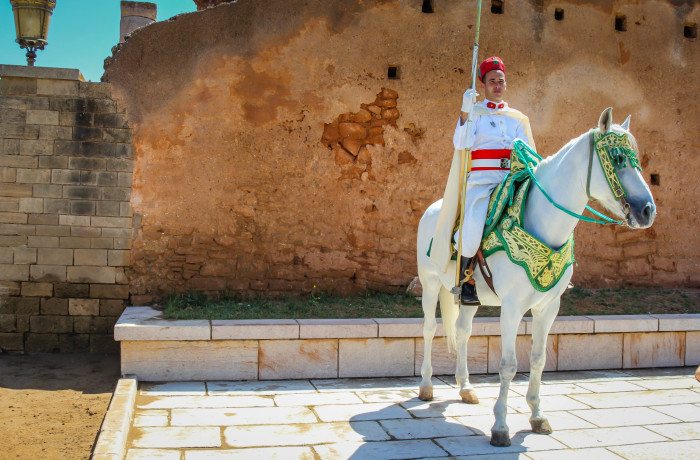 These animals are part of daily life in Morocco, which means they are everywhere; on the streets, in the houses, in the cities, in the desert, in the villages and in the middle of nowhere.
They provide entertainment and many photographic opportunities while you are making your way around this colorful country.
Our highlight? Seeing goats in a tree on the side of the highway while making our way to Essaouira, you don't see something like that every day.
---
Top Morocco Tours We Recommend
---
We have put together a list of the best tours offered by top tour operators. These are tours ran by locals with experience and knowledge of Morocco.
Marrakech To Marrakech (15 Days) Morocco Encompassed. Start and end in Marrakesh! With the in-depth cultural tour Marrakech To Marrakech (15 Days) Morocco Encompassed, you have a 15-day tour package taking you through Marrakesh and 10 other destinations in Morocco. Starting from $1028.76, Marrakech To Marrakech (15 Days) Morocco Encompassed is 46% cheaper than the average 13-17 day tour through Morocco.
Moroccan Desert Adventure. Marrakech – whisper it and instantly your mind goes to a place of seduction and spices. Experience it for yourself. This intense 1-week journey reveals the secrets of Morocco and is filled with all the activities and energy you crave. In the company of other young travelers, dance beside a campfire in the Sahara, go rock climbing in Todra and hang with the hippies in Essaouira. Explore the kasbahs, coast, and desert and lose the herd on a trip you'll never forget.
Morocco: Sahara & Beyond. The culture of the Berbers in northern Africa dates back as many as 5,000 years. Come discover their world on this 15-day experience through the most incredible cultural highlights Morocco has to offer. Explore the souks and streets of Marrakech and Fes; spend a night in a comfortable tented camp; enjoy dinner with a traditional Berber family, and unwind in the coastal beauty of Essaouira. Come to Morocco and return home with a new understanding of this unique part of the world.
---
More on Morocco:
Did you like this story? Share it!