Perth is one of the fastest-growing cities in Australia and it also has a growing tourism industry too. You may not think of Perth first when initially planning an Australian holiday; however, here are 5 reasons you should seriously consider this unique travel option. When in Perth, you should hire a car or 4WD from Budget Car Rental so that you have the freedom to get around and see all the sights you want to see without any tour bus scheduling to worry about.
In addition to that, our friendly and helpful staff are all locals with plenty of ideas, insider tips, maps, and guidelines to help you have a safe and enjoyable time in their city. You will find a wide variety of destinations in and around Perth to enjoy on your next Australian vacation.
Free Things to Do in Perth
Perth is a big, booming city with so much to do. We always like to point out some things you can do for free while touring a city because that helps offset the budget for all the things you want to do. While in Perth, you might want to pay to see some of the top sights like the Perth Zoo, Adventure World Amusement Park, the Aquarium of Western Australia, and a tour of Fremantle Prison. However, in addition to all that, you can see the following attractions completely free of charge:
Shoalwater Islands Marine Park: a great spot for snorkeling, SCUBA, kayaking, bird watching, and animal spotting. You might spot Little Penguins, dolphins, and rare Australian Sea Lions.
Kings Park & Botanic Gardens: the largest inner-city park in the Southern Hemisphere.
Walk the Bibbulmun Track: This is one of the longest walking trails in the world that takes you from Kalamunda in the Perth Hills down the south coast of Albany.
Take in some culture: The Art Gallery of Western Australia and the Western Australia Museum both have free admission.
Enjoy Perth's Beaches: Of course, beaches everywhere are free. We suggest Cottesloe Beach, it is just 15 minutes from Perth's city center and boasts clear waters, surfing, swimming, and all-around fun in the sun. Also try the Mandurah Estuary and Peel Inlet. This destination is about an hour's drive south of Perth. You can swim there, spot dolphins, or go fishing and catch your own dinner for free too.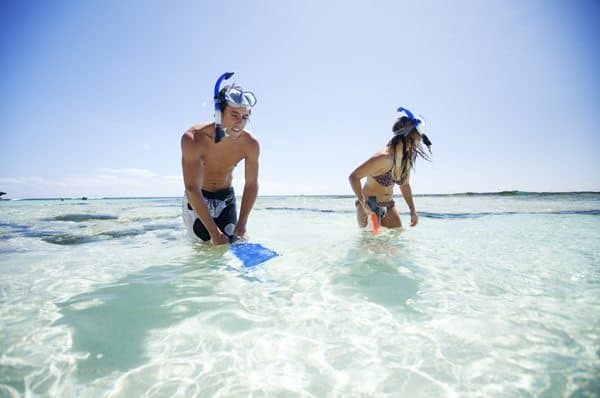 Rottnest Island
Rottnest Island is located just 18 km off the coast of Fremantle near Perth. It is a fun getaway where you can just take the ferry over for the day to enjoy the beaches, shallow water snorkeling in the secluded bays and calm, clear waters. There are underwater trails you can explore too. Hire a bike and tour the island, see the views from atop the Wadjemup Lighthouse, or take a selfie with a Quokka, a small marsupial animal found only in Western Australia. Enjoy seeing other animals on or around the island including birds, whales, fur seals, sea lions, and dolphins.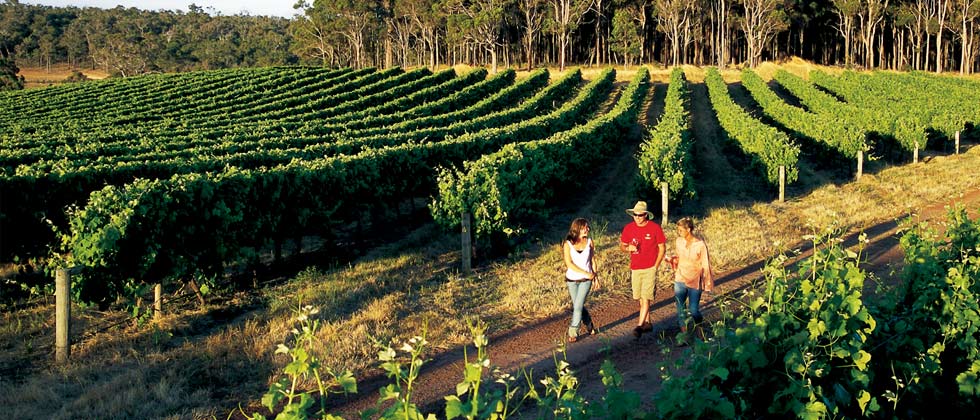 Margaret River Region
The Margaret River Region is a great excursion if you are visiting Perth. It is a little less than a 3-hour drive south of Perth to one of Australia's top wine regions. About 20% of the wine produced in Australia comes from here.
In addition to sampling locally grown and made Australian wines, the Margaret River Region is known for its delicious food prepared by the local chefs at many different restaurants and cafes.
In addition to wine, the beaches and coastline are a big attraction here. You should also visit the Boranup Karri Forest to see them climb the Karri Trees and explore the caves underneath the forest.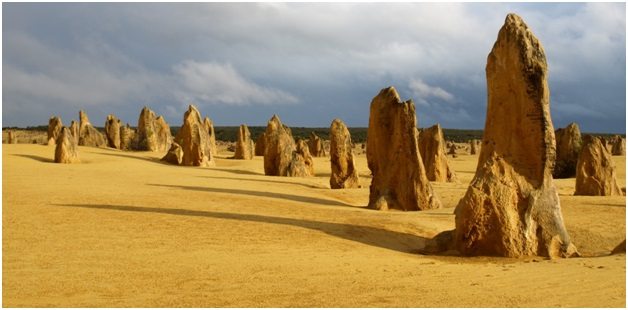 Nambung National Park
The Pinnacles in Nambung National Park is one of those places that hardly looks like you are even on Earth anymore. The scenery here is straight out of a sci-fi movie.
The sand dunes that formed here were broken down seashells from an earlier era that was rich in marine life. It's worth the 2-hour drive north of Perth to explore the trails and lookouts, watch for native wildlife, picnic or take to the ocean and go swimming, snorkeling, or windsurfing along the secluded, picturesque white-sand beaches.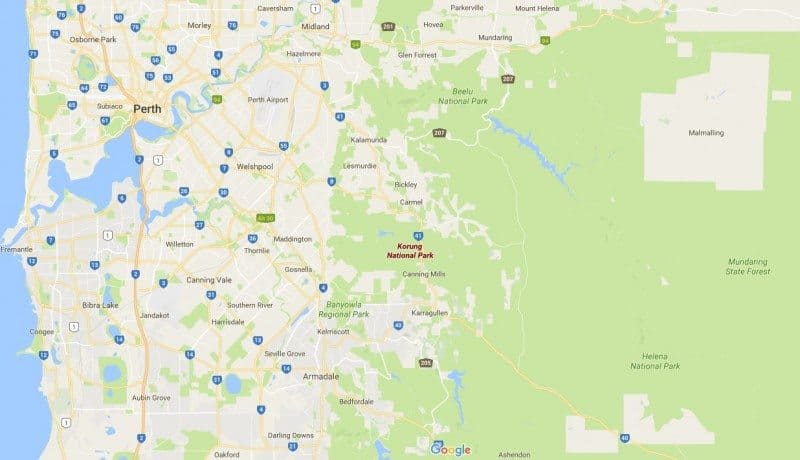 Korung National Park
Korung National Park is closest to Perth and starts the beginning of a great deal of protected park and forest land in Western Australia. You might hear the park is referred to as Pickering Brook, but Korung is the more popular name. It is a short drive from Perth and a sharp contrast to the metropolitan city.
The wilderness awaits. You can go camping, hiking, bushwalking, hiking, fishing and be one with nature. There are five different walking trails in the park: Camel Walk Trail, Mason & Bird Heritage Trail, Lions Lookout Walk Trail, Victoria Reservoir Walk Trail, and the Channel Ten Towel Walk.
No matter how you choose to spend your time in Perth, you will be assured of many adventures and beautiful scenery.
Travel Insurance: We use for Allianz for travel insurance and have since our first trip to Mexico in 2003. They've been there for us on our adventures – and many friends and readers – multiple times over! If you want to book with Allianz Travel Insurance, simply use this link to get their travel insurance!