As travel bloggers, we are commonly asked if we read other blogs. Our answer is YES. We love reading our peers blogs and use them as resources for planning our own adventures. Since we are winding down the year for 2014 and looking towards 2015, we thought we'd put together a list of our top travel blogs you should be reading in 2015.
If you are not already following them, check them out. We refer back to them often for tips, information, inspiration and good reads.
Additionally, you can find our Top Travel Blogs to Read in 2014 here, lots of good blogs there too and a different selection from this year. Without further ado…
Top Travel Blogs to read in 2015:
(in no particular order)
It seems that every time I am looking for information to make travel plans I end up on this blog. They have been traveling since March 2013 and are currently teaching English in Hanoi, Vietnam. There blog is full of really great information to help you plan your adventures.
~*~
True Nomads- Justin
Justin is a full time traveler that left the USA in 2011 on a university trip to South Africa and never came home. We share a passion for scuba diving, so his posts on this subject are a great read and provide inspiration for planning your travels around diving.
~*~
We've connected with Ashley in the travel blogging world and have been following her closely as she set off on her solo adventures in SE Asia in the Fall of 2014. She brings a realistic take on what travel is like and blogs about things that will inspire anyone to get up and move in 2015. Read our interview with Ashley here.
~*~
We actually met Ivana & Gianni by chance when we were in Bali this past June, ironically through a mutual friend we made on the island. We spent some time getting to know each other and now follow their blog as they continue to travel the globe. They focus on sustainable and eco-travel destinations, with a side of adventure. Read our interview with Ivana & Gianni here.
~*~
We bonded with these guys over Indonesia. While we were traveling through the country, they reached out to us to chat about their upcoming visit and we've been a regular visitor ever since. They have have been traveling since 2007 and spent most of 2014 in Australia. Read our interview with Reni & Marcel here.
~*~
I love this blog. It is the ultimate resource for sustainable and eco-travel and we find ourselves reading through their articles on a regular basis. Brett & Mary are very real and believe in what they stand for, so their blog always makes for great reads and a solid education.
~*~
After a near death experience on his home street, Rashad decided life should be lived more fully. He travels and blogs about how to afford travel and how to make life count. I can relate with him as he talks about how 401ks, IRAs and the works are crap and that you should just follow your heart and live your life.
~*~
To be honest, when I first started reading, I wasn't sure if I liked his style. But as I dug in a little deeper I realized he was extremely honest in sharing his travels with his audience. Not something you always see in other blogs and that stuck with me. I find myself reading here often. He's been on the road since 2013.
~*~
They approached us to do an interview for their website just before we left on our adventure in February 2014, which put them on our radar. Since then, we have referred to their blog for many great reads and information on destinations we have not yet visited.
~*~
NOMADasaurus- Jazza & Lesh
We started reading this blog quite recently when we were traveling through Vietnam. We happened to be in the same country at the same time and although we didn't meet, we connected online and now follow their epic adventures. They have plans that involve traveling all of Asia without ever stepping on an airplane.
~*~
These two are fellow Wisconsinite's! So naturally, we follow them. They just set off on their RTW trip in September 2014 and it has been fun to watch them adjust and go through some of the same things we did when we left in February. They are currently traveling in SE Asia.
~*~
I just came across this blog about a month ago, and although I haven't been reading very long, I absolutely love her stories and writing style. She is very honest and isn't afraid to tell you how it is, which I love about her. She started traveling in 2010 and she is still going strong with no end in sight.
~*~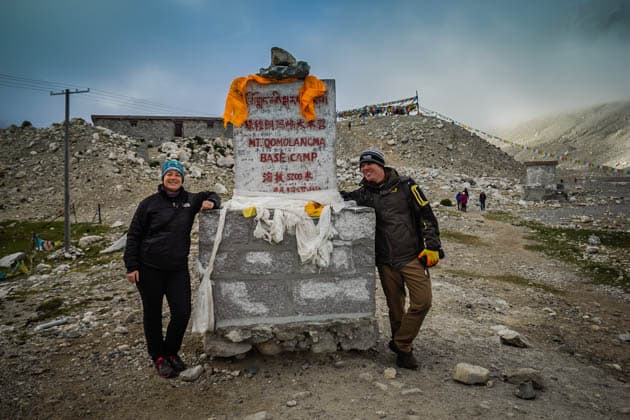 That's right, if you are not a regular reader on our blog, you should be! We have been traveling full time since February 2014 and we have loads of exciting plans for 2015. We focus on adventure, RTW travel and we seek out unique, off the beaten track destinations. Join us on Facebook for daily travel photos.
~*~
Happy Reading in 2015!