Today is an official holiday in the United States. It is Halloween. I was posting out on Facebook this morning about it and got to thinking about Holidays around the Globe.
I wondered to myself if it was something that was celebrated everywhere or just here, in the good old USofA. I know it derives from the original day of All Hallows Eve but that's about it. Needless to say I have spent the better half of my afternoon looking it up.
It appears that Halloween was first celebrated in Ireland. It was brought to North America by Irish and Scottish immigrants in the 19th century. It originated from a Celtic festival called Samhain, which is pronounced sah-win.
This festival was used by the pagans as a way to take inventory, prepare for winter and celebrate the harvest season. The Celtic people believed that October 31 signified when the borders between the living and dead worlds overlapped.
That the deceased would come back to life, causing sickness and rampage on their people and damaging the crops. Even back then they wore costumes and masks while they danced around bonfires to please the evil spirits.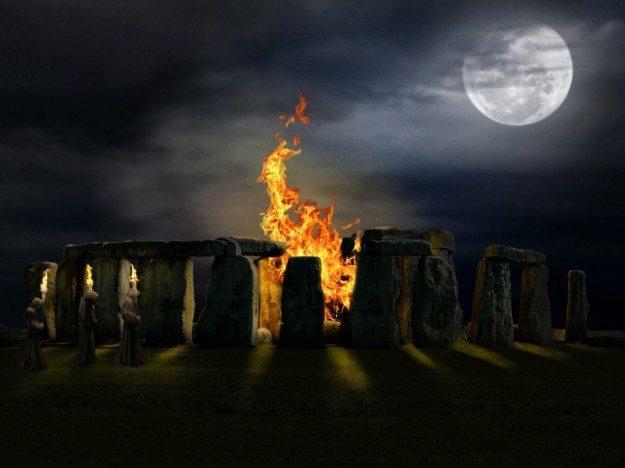 This was all pretty interesting to me because the holiday we all know today revolves around dressing up in silly costumes and collecting candy. I think Halloween as a whole has been turned into a big marketing ploy by the retailers to sell candy over the years.
However, as much as that is probably true, I can think of many years that I dressed up and my parents took my sister, brother, neighbor kids and I out for some good old fashioned trick or treating.
Most of the time our rounds ended with a trip to the local cemetery where the parents would have their fun pretending the car died, getting out to check on it and then scaring us by sneaking around the back and jumping at the car.
I know, scary, but all in good fun.
This day last year I was in Amsterdam with one of my good friends. We had been stranded in Paris after Hurricane Sandy hit New York City and closed down the airports. We decided to take the train to Amsterdam because the flights looked better.
We wandered into the city just after dark on the infamous night of Halloween. There were parties and décor all over the streets. Halloween is not just celebrated in the USA. It is always fun to discover the comfort of a home tradition when you are traveling around the globe.
So if anything, today reminded me to look up who celebrates Halloween and where. Something for you all to keep in mind the next time you find yourself on the road during the spooky holiday.
HAPPY HALLOWEEN!