This Week's Travel Blog Interview:
Angela from Angela Travels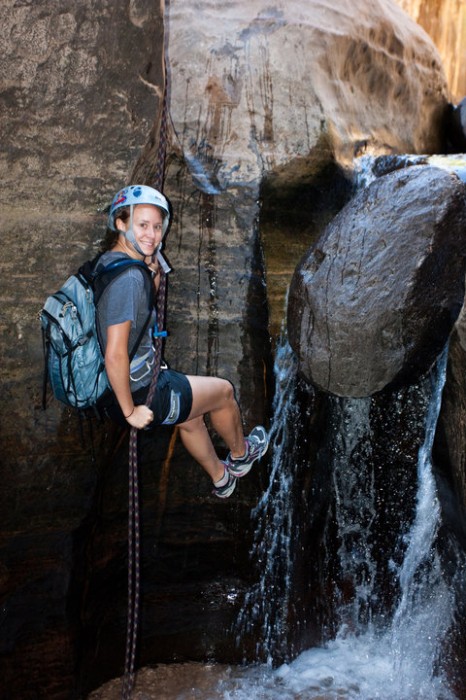 1. Who are you and where are you from? My name is Angela. I am from a rural town in Pennsylvania that grew up camping and exploring the outdoors. I currently live in the PNW and am loving every minute of it.
2. Favorite thing about your hometown? It has some of the darkest night skies in the Eastern U.S., along with some of the nicest and caring people. It still has a simple lifestyle where people still trade services for payments.
3. #1 Reason you travel? To escape from normal, comfortable life and to learn how others live throughout the world.

4. Job you left behind? I have a full time job as a financial analyst that I leave behind on weekends to explore as much of the Pacific North West as possible, along using my vacation days to travel the world. I am trying to save as much as possible for a career break trip. I hope to do it within the next few years.

5. What thing(s) did you give up to save money for travel? I try to live a simple lifestyle to save for my travel expenses. I do not spend much on clothing and do not have cable, along with cooking most of my food. I also save money while I travel by researching and finding the best deals. I usually travel to destinations with flight deals to save money. Also try to camp or stay at cheaper accommodations to save money.

6. What kind of backpack do you carry and why? I just love my Osprey Aura 65 Women's Backpack. Since I travel to hike and explore the outdoors on a majority of my trips, a good comfortable backpack is key!

7. Funniest Travel/WTF moment? I was traveling with my boyfriend in South America. I only had a few more days left. We had reserved a car to drive to the mountains for some hiking. However, when we got to the rental station, we were informed that there was not a car available for us. We had to make plans on the fly for the remaining of the trip and cancel our lodging.

8. Favorite 'Off-the-beaten-Path' place: Doubtful Sound in New Zealand. It is a long haul to get to compared to Milford Sound. We were on a kayak tour that required a boat crossing, along with some serious dirt road driving to get to the mouth of the sound. It was a great experience that is overlooked due to Milford Sound being road accessible.

9. Your MUST HAVE(s) while on the road: I must have my camera and sunglasses. Even before I was a travel blogger, I loved taking photos to remember life experiences and events.
10. Laundry: Send it out or use the sink? I will usually use the sink or find a laundry mat. I booked a hostel with a washing machine once after a long hiking trip in Torres del Paine. Turns out their machines were broke, so we spent the entire day trying to find where to wash our clothes! Hand washing was not an option since they were dirt and sweat covered.

11. Favorite book: I have just started reading travel books. I know this may sound silly, but I just love Harry Potter books. However, I just finished Crossing the Heart of Africa: An Odyssey of Love and Adventure by Julian Smith, which illustrated a journey a man's journey to repeat the first voyage to cross Africa.
12. Stay out late or get up early? Definitely get up early. Less crowds in the morning hours. Unless there is something special with the destination's night scene, I like to save money on booze for tourist attractions.
13. DSLR or Point & Shoot? What brand(s) and lenses do you carry? I definitely prefer my DSLR. However, it is sometimes too bulky and heavy to carry or pull out at a moment's notice. I own the Canon T3i with a 24-105mm L-lens. It is great for landscapes and some wildlife.
14. Favorite kind of Pizza: I love a veggie loaded pizza with some kind of unique cheese. I am not a vegetarian, but my pizzas normally are.
15. What is your average daily budget? I usually do not calculate my daily budget or track expenses. I do as much research beforehand to make sure I am saving on the expensive areas of travel: transportation and lodging. However, if I ever travel full time, I would definitely start tracking my expenses.

16. How many countries have you visited? I have been to 14 countries. New Zealand, Iceland, and Chile are some of my favorites!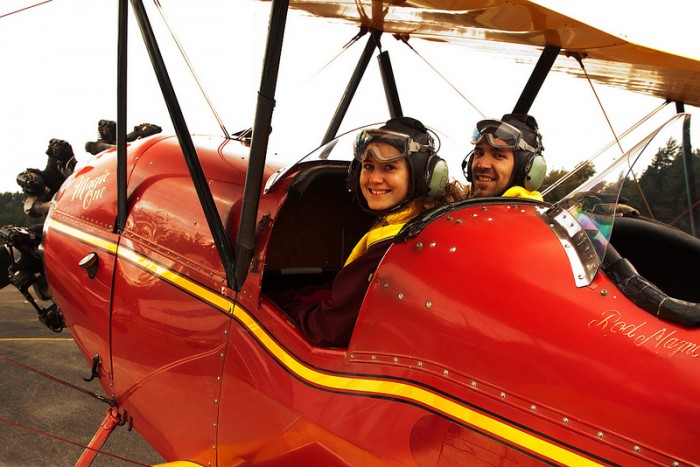 Website: www.angelatravels.com
Facebook: www.facebook.com/angelatravels11

Twitter: @angelatravels11