This week's Travel Blog interview:
Sam and Zab from Indefinite Adventure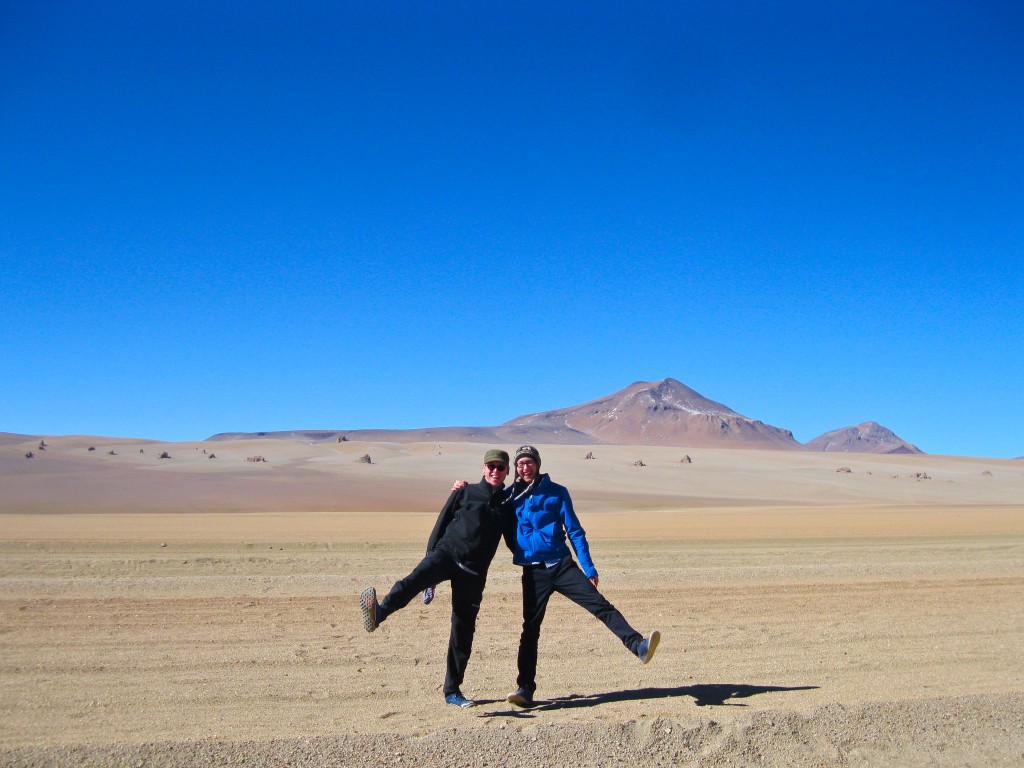 1. Who are you and where are you from? My name's Sam, and I'm travelling in South America with my partner, Zab. We flew to Buenos Aires on a one-way ticket at in January 2013, and don't plan on returning to live in our country of birth. I was born and grew up in London, while Zab was born in Scotland and grew up near London.
2. Favorite thing about your hometown? The variety of international (especially Indian!) food.
3. #1 Reason you travel? Food!!! We love to try new foods, flavours and combinations. We're not quite vegetarian, but we love finding vegetarian eateries in the different places we visit, as we often find them more interesting than the typical food (especially in countries where vegetarianism is not common).
4. Job you left behind? Teaching English as a foreign language…though I didn't really leave it behind, because I'm still teaching occasionally on the road. Zab was working with his family business, which they sold up before we left so he could travel and his mother could retire. Now he's doing freelance consultancy work via the internet.
5. What thing(s) did you give up to save money for travel? I got rid of most of my stuff, though I didn't have much in the first place, and most of it I gave away rather than sold. I've never been someone who buys a lot of things, so it was more just a case of saving and really thinking each time I bought something I thought I needed: will I get more value out of this than the equivalent amount of travel it could buy me?
6. What kind of backpack do you carry and why? I carry a 32 litre Deuter backpack. It's red. Zab has a 40 litre Osprey Farpoint in dark green. Why? Because they seemed like good options when we went backpack shopping. When I asked my friend, who accompanied us to buy them, what he thought of my choice of backpack said, "well, it's way too small. You need one at least twice as big." I often still have space in my bag, and couldn't imagine carrying anything bigger.
7. Funniest Travel/WTF moment? Getting stuck in the tiny, rainy town of Puyuhuapi on the Carretera Austral (http://www.indefiniteadventure.com/carretera-austral/) in southern Chile in high season (February) because there were two buses a week and the first one was full! We tried to make the most of it, though, getting work done and making friends with the locals.
8. Favorite 'Off-the-beaten-Path' place: In South America it would probably be Tarija (http://www.indefiniteadventure.com/finding-beauty-in-tarija/), a pleasant town in southern Bolivia that hardly receives any foreign tourists. People there watched us with a curiosity we hadn't experienced elsewhere in South America.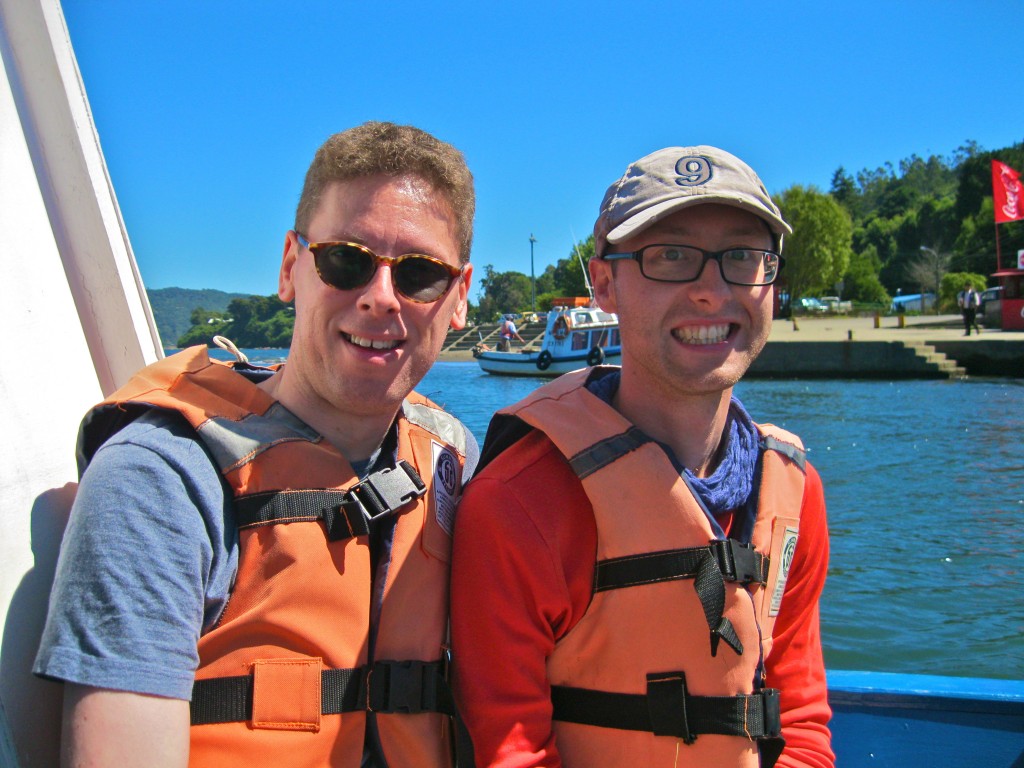 9. Your MUST HAVE(s) while on the road: For Zab, it's definitely his iPhone. We usually buy a local sim wherever we are and charge it with credit to use 3G, meaning we have internet access (almost) wherever we are, which is important considering our work. For me, it'd have to be earplugs. I really don't like being woken up by noise when I'm sleeping! My sleep is very precious.
10. Laundry: Send it out or use the sink? Send it out. I'm way too lazy to wash my clothes as often as I'd need to if I did it myself! But then, if I do run out of clean clothes, I can always steal Zab's (as we're the same size)!
11. Favorite book: The Lord of the Rings.
12. Stay out late or get up early? Used to be neither. I'm becoming more of an early bird, and slowly working on my ability to stay up later! Often I nap (http://www.indefiniteadventure.com/confession-of-a-napping-addict/) in the afternoon to make up for the difference!
13. DSLR or Point & Shoot? What brand(s) and lenses do you carry? Canon Powershot Point & Shoot. I like taking pictures, but I'm not a camera geek. Zab would have us use a DSLR but I refuse to carry the weight…but knowing him, he'll probably find a space in his bag to sneak one in eventually!
14. Favorite kind of Pizza: We're not really huge pizza fans. But probably something with goats cheese and unusual combinations of vegetables.
15. What is your average daily budget? It depends on the country. Recently in Bolivia it was £20 (US$30) per person per day, but in Chile and Uruguay, for example, it was more like £30 or £35 (US$45-52) per person per day. When we stay a month or so in one place and rent an apartment, we still budget around £20 pppd, but will probably spend a lot less and then be pleasantly surprised. Hopefully!
16. How many countries have you visited? According to my Facebook TripAdvisor map, about 45, but it depends how you count them. (Is Hong Kong a country, for example?)