This week's Travel Blog Interview:
Megan from Mapping Megan
1. Who are you and where are you from? I'm Megan Claire and I'm technically from Australia. I say technically as I grew up in Australia, and travel with an Australian passport, however due to my crazy passion for travelling the world I'm not really "from" anywhere anymore! My friends often make jokes that Australia will one day revoke my citizenship because I'm never "home"! Right now I'm based in Florida which is where my husband is from, and currently going through the wonderful process which is American Immigration.
2. Favorite thing about your hometown? My favorite thing about Australia in general is the people. Australia is a country full of travelers – and as such we're very laid back, very easy to get along with, always looking for a good laugh and a good time, and generally always willing to lend a helping hand. There's a great sense of community within Australia which makes living and growing up there amazing!
3. #1 Reason you travel? To live! I started traveling because I wanted to experience something different and see what the world had to offer, and after my first year abroad I was hooked. Hooked on a life of excitement and adventure, which is travel. Hooked on discovering new places, meeting new people and experiencing different cultures, which is travel. Hooked on the knowledge and education which comes with traveling, and hooked on the feeling of living a genuinely happy and worthwhile life. Life begins outside of your comfort zone, and I see no need to live a life of monotony and drabness.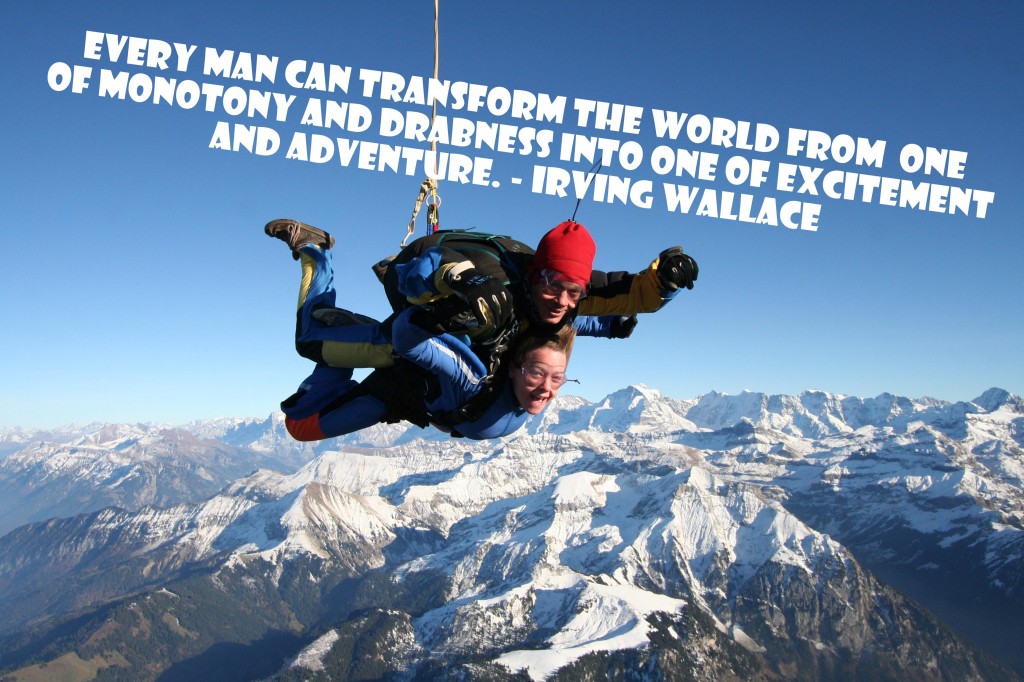 4. Job you left behind? Lawyer. While I was in university I was travelling every single semester break, and having just graduated from a double degree in Journalism and Law I have now taken off around the world permanently. For the last six months of my degree I was working in a reputable Family Law firm as a paralegal, which was an amazing position to be in because of the possibility of promotion once I had graduated. While my friends are now practicing solicitors with their names on the door, I gave that up to travel the world.
5. What thing(s) did you give up to save money for travel? Everything which was unnecessary! You would be surprised how comfortably you can still live even when you are "doing without". My husband and I never ate out, and cooked all of our meals based on our grocery shopping. Like-wise we don't smoke, and we gave up drinking which saved more money than you would ever believe! I haven't been shopping for clothes in probably 2 years, replenishing my wardrobe only when gifts come around on Christmas or my birthday. Plus, when you're traveling no-one really cares what you're wearing! We also saved a tone of money sharing the one car. Because our jobs were quite close together we worked out a schedule for dropping each other off. If I needed to go to university one day and take the car he would ride his bike and vice versa. Not only did this save money on gas, but you then don't have a second set of registration or insurance fees!
6. What kind of backpack do you carry and why? Depends which kind of trip I'm going on. We take a number of long distance trips, in which case I travel with a rollable suitcase and our school sized backpacks are full of precious camera equipment, however we often head out into the world on challenging treks and enjoy hiking, in which case we travel with proper hiking packs which allow us to attach our sleeping mats and tents etc. If we're just traveling on a weekend roadtrip (which we take often enough) all we throw into the car is a duffle bag stuffed with clothes for a few days.
7. Funniest Travel/WTF moment? During my time in Italy myself and my travel companion stayed in Naples. Naples is basically the arm-pit of Italy and you have to really watch out for scams and con artists. We came across this guy selling a brand new laptop from a dodgy cardboard stand, and he wanted 250 Euros for it. It was more amusing than anything bartering with this guy just to see how low we could get the price down. After being shown through the computer and managing to get the price down to 50 Euros, we decided what the hell, even though it was too good to be true! The moral of the story here is when something sounds too good to be true it generally is. Also to not buy brand new laptops from a dodgy salesman in a Naples alleyway! After taking our money he shoved the laptop into a bag and shoved the bag at us, sprinting off as soon as he could. We opened the laptop bag expecting the computer to be broken, however when we opened it there was no computer at all – instead the bag was full of washing powder! I give him credit for his slight of hand – we WATCHED him put the laptop into the bag and hand it to us! So even though we wasted 50 Euros, it made for a good story at least!
8. Favorite 'Off-the-beaten-Path' place: Coober Pedy, Australia. Australia's most unique town, the "opal capital of the world", the temperatures in Coober Pedy are so extreme that all of the residents live underground! When we traveled through we stayed in underground accommodation, and were able to explore authentic underground homes, underground museums, art galleries, opal shops and even the opal mines!
9. Your MUST HAVE(s) while on the road: My smart phone. Every traveller should have a smart phone because they are genuinely such a handy device. I personally don't use my phone for calling while overseas – I think that the international charges phone companies apply are criminal. – but I do carry it with me to use as a calculator, quick camera, currency converter, IPod, translation device, a way of storing contact information for people you meet along the way, internet, and much more. In my opinion, travelling with a smart phone is the smartest thing you can do.
Credit cards. I've never personally worried about travellers cheques, and I'm not a huge fan of using my debit card at ATM's overseas because of the huge currency conversion fees charged by banks. I am a huge fan, however, of my credit cards. The biggest advantage of using credit cards overseas is that your purchases will generally be exchanged at the interbank exchange rate which is the best rate you can get for a currency exchange. There are numerous credit cards you can apply for which won't charge any currency conversion fees at all for international purchases, and depending on the card you get, you can earn points from each purchase to put towards free travel (i.e. airline frequent flyer miles) at a later date.
Swiss Army Knife Everything you could ever need for any situation is found compacted into a Swiss Army Knife! Swiss army knives are multifunctional and multipurpose and have saved me from a number of times whilst overseas, including forgetting the combination on the lock on my bag, splitting a nail, not being able to open packet food, and so much more. Although be sure to pack your knife in your checked luggage, as I've accidentally forgotten from time to time and have had a few confiscated from my carryon luggage by airport security who view it as a weapon!
10. Laundry: Send it out or use the sink? Neither – find a Laundromat! I usually manage to go two weeks before I need to do laundry on the road, which gives me plenty of time to find a local Laundromat, or stay at a hotel/motel which has a coin operated washing machine! Having worked in hotel reception before I can tell you how ridiculously overpriced it is to send out your laundry, so you will never catch me doing so, I would rather use the sink!
11. Favorite book: The Harry Potter Series. You can re-read them over and over again, no matter where you are in the world, and they still remain classic!
12. Stay out late or get up early? Both, why go to sleep at all?! I'm generally not a morning person, however I am when I'm travelling – which is the majority of the time now. There's so much to do and see while you're traveling, and my problem is I try to cram everything into my itinerary, which means I often stay out late AND get up early, taking the opportunity to catch up on sleep when I'm in transit on a plane, bus, boat or car!
13. DSLR or Point & Shoot? What brand(s) and lenses do you carry? My husband is the photographer, and when I met him traveling in Tanzania he was carrying 2 large backpacks and a small suitcase. I couldn't believe that the suitcase was for his clothes and general items, and the backpacks were filled with cameras and lenses! We don't use lenses much anymore, as point and shoot cameras have evolved to a point where they can produce professional photography. We use a Cannon Powershot SX40 which produces some amazing photography!
14. Favorite kind of Pizza: Hawaiian. Huge fan of anything tropical!
15. What is your average daily budget? We don't really have one to be honest. We just try to travel as inexpensively as possible. We have just taken a 3 day roadtrip up the east coast of Florida however, and spent around $250 over the three days which included accommodation, food, activities and gas, so let's say around $100 per day.
16. How many countries have you visited? 32, I'm going to have to frame my passport pages when it eventually expires! I know this number off the top of my head because I'm having a competition with my dad to see who can travel to more countries than their age. I'm winning at the moment, although he does have a 25 year disadvantage!
Bio
Megan is an Australian Journalist who has been travelling and blogging around the world for the last 7 years to inspire others to embark on their own worldwide adventure! Her husband Mike is an American travel photographer, and together they have made the world their home.
Meg has recently launched "Mapping Megan", an up and coming travel blog which aims to give you the best tips and advice on travelling, volunteering, living, working and holidaying abroad. She hasn't been everywhere, but it's on her list!
You can follow her journey on Facebook, Twitter, YouTube, Pinterest and Instagram also.