This Week's Travel Blog Interview:
Yeison and Samantha from My Tan Feet
1. Who are you and where are you from? We are Yeison and Samantha, a couple living on the Pacific coast of Costa Rica. Samantha is Taiwanese, born and grew up in the United States. Yeison is Costa Rican, born and grew up in Costa Rica.
2. Favorite thing about your hometown? For Samantha, her hometown is Olympia and her favorite thing is the neighborhoods. The neighborhoods around her town are all very quaint since some homes are very old and show a lot of history and culture of the area. Plus there are some beautiful places downtown Olympia that a lot of people look over such as Capitol Lake, Boston Harbor and the local farmers market. Yeison's hometown is Heredia, Costa Rica and he loves the cheap soda down the street from his house. Cheap but tasty burgers, tacos, enchilladas and all the yummy goodness.
3. #1 Reason you travel? To learn more about the world. Every place is unique and you can learn so much by experiencing different cultures. We want to be enlightened of all the different types of cultures, histories and stories of the different people of the world because you will constantly be surprised and learning about all the different perspectives, lifestyles and opinions. We want to be exposed to different ways of living to help us appreciate our own lives.
4. Job you left behind? Samantha was working in a pain clinic when she was living in the States but left that job when she decided to move to Costa Rica a year ago.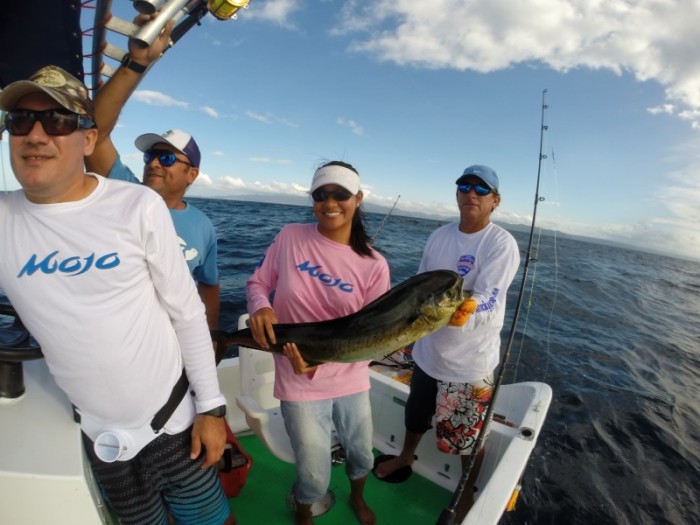 5. What thing(s) did you give up to save money for travel? A lot of little treats. Samantha is a huge snacker so it actually worked out well for our wallet and her tummy 😉 We learned how to cut down on eating junk food and in turn, saved a bunch of money. You'd be surprised to see how much all the little things add up! We also stopped eating out so much and eating less meat since meat is very expensive in Costa Rica. We still enjoy cooking and eating very much, just learned how to tweak it a bit so we not only save money on food but eat healthier.
6. What kind of backpack do you carry and why? We use a couple. Samantha has a North Face that is seeing the last of its days so we started using Aqua Quest backpacks. We love them because they're 100% waterproof which is super important when you're traveling in Costa Rica during rainy season and they are very spacious.
7. Funniest Travel/WTF moment? When we were in Panama, we were trying to figure out the Metro Bus system. Panama isn't known for having the best customer service but I kid you not, we asked at least 3 different workers about how to get a bus pass and each one gave us a weird look and walked away as if they couldn't understand us or they had no idea what we were talking about. (Yeison was talking to them in Spanish). One girl even said "no" to when we asked her if she could tell us where to get a bus pass. It was such an interesting and WTF experience because it was amazing that nobody bothered to help us and they blatantly flat out said no. We both have never encountered any sort of interaction like that with people so it was interesting to see the difference between Panamanians and Costa Ricans.
8. Favorite 'Off-the-beaten-Path' place: There is this hidden beach near where we live in Costa Rica that nobody knows about except for a few locals. It's tucked in below a run down hotel and you have to walk about a mile downhill to get there but the beach is absolutely precious, it looks like a beach in the Caribbean with white sand, turquoise waters and calm waves. We've never seen more than 5 people there at one time every single time we go.
9. Your MUST HAVE(s) while on the road: Cell phone, camera and laptop! But I guess everybody takes those. Samantha HAS to have kleenex and snacks with her while on the road because she gets hungry often and has bad allergies. Yeison has to have his electronics including ipod for those long bus rides and his iphone protector.
10. Laundry: Send it out or use the sink? Both! If it is just a small garment we will use the sink but if we have bags of stinky clothes, we'll send it out. We try to travel light so we don't mind washing it ourselves but if we're on a time crunch with tons of clothes, it's worth it to send it out when they give it done in a day.
11. Favorite book: Oh yikes we haven't read in awhile. Samantha's favorite books are Snow Falling on Cedars, The Great Gatsby and the play, the Importance of Being Earnest. This question just made me realize I need to get back into reading!
12. Stay out late or get up early? Get up early! Samantha used to sleep in a lot while back in the States because of the cold but here in Costa Rica, the sun rises around 530 and we don't want to miss any bit of the sun since it sets around 530 too. There's something about seeing a sunrise and getting up early and getting a lot of things done earlier that feels much more satisfying. But sometimes if we're working really hard on the site, we're staying up late and getting up early.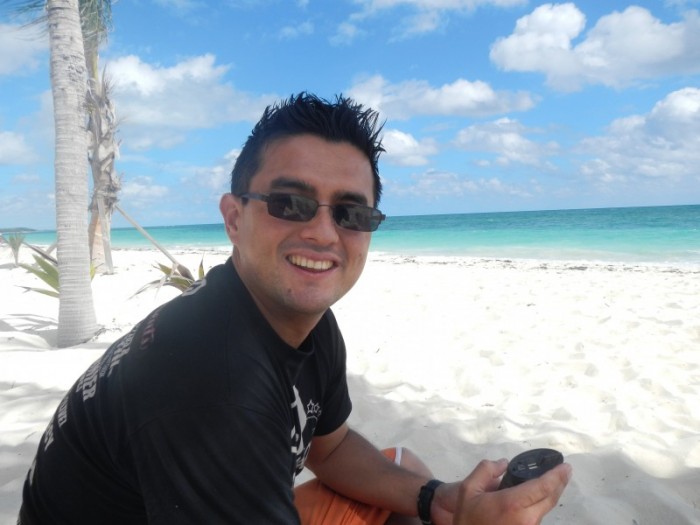 13. DSLR or Point & Shoot? What brand(s) and lenses do you carry? SLR, we have a compact camera right now, a Canon Powershot SX 50 HS and we just recently got the Go Pro Black 3+ for all our underwater activities. The Go Pro is great because it's incredibly durable since we put it under the water, waves and through rough environments and the Canon is wonderful for day trips and has an incredible zoom. One day we hope to buy a DSLR and practice perfecting our photography skills.
14. Favorite kind of Pizza: Samantha's favorite is thin crust vegetarian. She's not a vegetarian but for some reason, she loves veggie pizza more than meat pizza. Yeison loves everything on his so definitely some sort of supreme or combo pizza.
15. What is your average daily budget? Depends on where we are but we try to keep it under $50 a day which has been doable in Central America (except Costa Rica).
16. How many countries have you visited? Together, we have visited 12. US, Canada, Mexico, The Bahamas, Guatemala, El Salvador, Honduras, Nicaragua, Costa Rica, Panama, Taiwan and South Korea