This week's Travel Blog interview:
David & Sandra from WeGoTwo Travel.
1. Who are you and where are you from? David Roe (or Roey as I am known). I am an Australian, originally from a small country town in the state of Victoria, but I have been residing in Hong Kong for the past 9 years.
My name is Sandra Roe (The Princess) & I was born in Calgary, Alberta, Canada. I am presently living in Hong Kong with my husband David Roe.
2. Favorite thing about your hometown? David- Hong Kong – it is a vibrant city that runs like clockwork. The efficiency of transport and willingness of people to offer great service makes living here easy.
Sandra- The view of the amazing Rocky Mountains with the tips of them covered in snow was my first thought when I read the question but I will also add the friendliness, kindness and generosity of Calgarians because as I answer these questions I am on holidays in my home town that has just been put into a state of emergency due to major flooding from all of the rain and melting run off of snow. To see the generosity from the incredible people of Calgary is very inspiring and makes me very proud to be a Calgarian.
3. #1 Reason you travel? David- To gain tolerance and to capture the beauty of the planet we live on. We wish to share our travels such that others gain an awareness of the beauty and diversity of the world.
Sandra- I love taking photographs that inspire me and that may inspire others to travel or arm chair travel and enjoy learning about other cultures and their way of live and to see that we are all one.
4. Job you left behind? David- Still working full-time but in a job that allows me to take plenty of time off and at times that I choose (outside peak times!)
Sandra- When we travel the job that I have sometimes is left behind but not always. I was diagnosed in 2008 with brain cancer, in complete remission and loving life. I have written 15 books for children going through cancer and their families although any child will enjoy reading them. So when we travel I will touch base with my illustrator as the books are being illustrated right now. While we are traveling we will be asked what we are doing in Hong Kong and I tell them my story. There will always be someone we meet that we will talk to and be able to share our story and offer them support if they or someone they know has cancer. This is a true honour and privilege.
5. What thing(s) did you give up to save money for travel? David- Not really anything. I consider myself blessed to be able to travel without the need to worry about the cost of it and don't feel like I sacrifice other things to be able to travel.
Sandra- We did not give up anything to save money for our travel. We always will give up limiting thoughts and visualize abundance because our thoughts are very powerful and help create our world and this is energy we place ourselves in opens our minds to the different way of life each of us has and we learn and grow from this.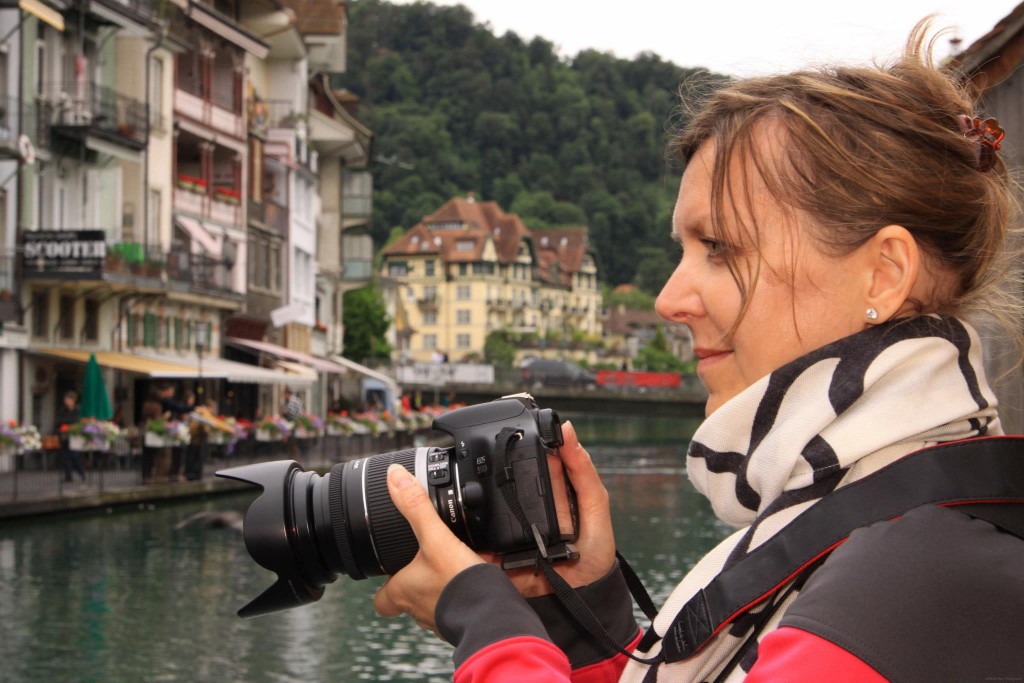 6. What kind of backpack do you carry and why? David- I carry a Tamrac backpack because it is allows me to carry the camera gear I want to carry plus iPad, water and any other items necessary for the day (rain jacket, windbreaker etc..). Big enough for carrying the required items but small enough to not break my back!
Sandra- I carry a Red Face backpack we bought in Korea. It sits great on my back, has two spots on either side for water and the compartments are the perfect size with an area to lay a jacket across on the outside.
7. Funniest Travel/WTF moment? David- Rounding a bend on a road in South Africa and coming face to face with a huge female ostrich running full pelt straight at the car. She was being pursued by large, horny male ostrich. We stopped and she stopped but she quickly realized that this wasn't helping her escape plans so she ran around the car and set off again up the road in a fluster of feathers. The male past us at speed!
Sandra- One night while we were asleep I woke up I and went to the bathroom. As I went to get back into bed I realized I was getting in my husbands side! Luckily I did not wake him up.
8. Favorite 'Off-the-beaten-Path' place: David- The Kimberly region in north west Australia
Sandra- My favorite place is The Sanctuary in Healseville, Victoria, Australia. Ever since the very first time my husband took me there we always plan a visit if we are in this area of Australia. I love the kangaroos and koalas and when it is time to leave my husband will tell me we have to go and I say No, I am not leaving. He says they are closing and I will reply, I will stay here and sleep with the kangaroos and koalas! It is a very special place.
9. Your MUST HAVE(s) while on the road: David- My Princess, Camera(s), iPad, iPhone and music
Sandra- My camera of course and a tripod. A note pad to jot down where we have been and interesting things about the places and people. We will bring either a computer or ipad so we can upload and write as we travel. I bring my teddy bear that fits in my purse or backpack as he is part of the books I have written as we will take photos of him on our travels so that when my website is ready children can touch base to see where he is traveling.
10. Laundry: Send it out or use the sink? David- A little bit of both depending on the country and type of accommodation we are staying in.
Sandra- We will send out the laundry if the service is available.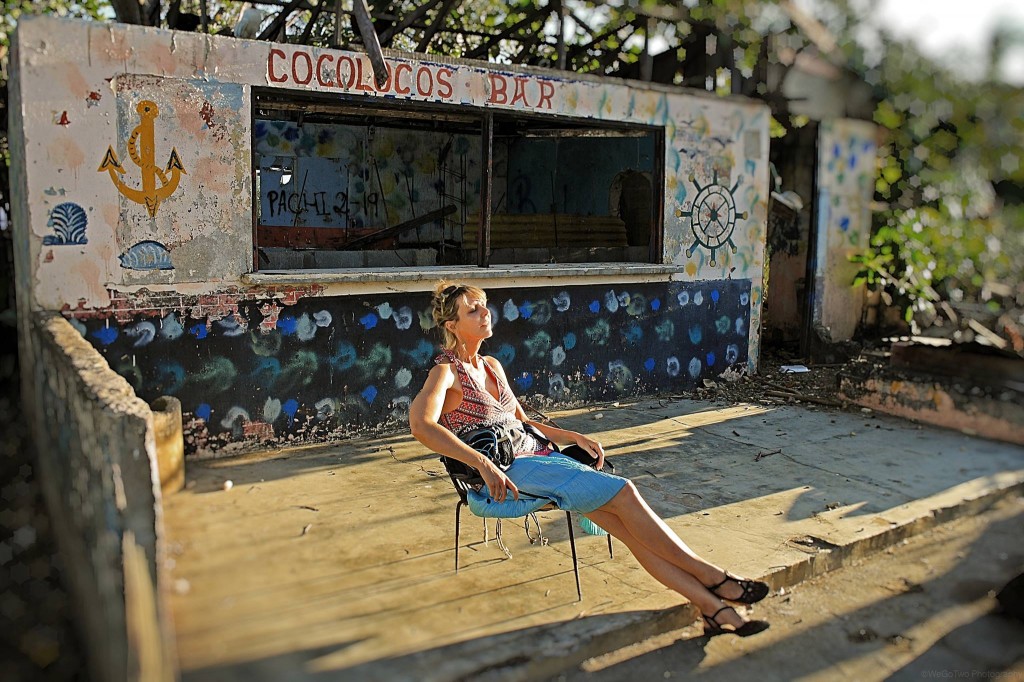 11. Favorite book: David- As A Man Thinketh – James Allen
Sandra- I have two that are my favorite – Entering The Castle by Caroline Myss and A Return to Love by Marianne Williamson. I have had these books for many years and they are so beautiful and empowering.
12. Stay out late or get up early? David- I like to get up and get going for the day. A short afternoon nap is generally the plan if we are in a warm place. After recharging the batteries we head back out for the evening.
Sandra- I am a night owl so most of the time it is Stay up late. When I do get to bed early it is great to get up early and enjoy the start of the day.
13. DSLR or Point & Shoot? What brand(s) and lenses do you carry? David- DSLR. Canon 50D and EOS-M. A whole bunch of lenses but tend to settle on three for most trips – Tamron 28-75mm, Canon 50mm, Canon 10-22mm
Sandra- Canon DSLR. I use a lense 18-200mm most of the time as I like the range it has. My husband and I both have a Canon so we can interchange other lenses during our travels. I also carry a Panasonic Lumix Point and Shoot camera as well. There are times when you want to use the DSLR and other times you do not want to have a large camera and the point and shot is great as i can carry it in my backpack or my purse. I carry my point and shoot in my backpack so I have both cameras when I am using my DSLR.
14. Favorite kind of Pizza: David- Avocado and ham
Sandra- Thin crust with chicken, sour cream, spices and rocket leaves.
15. What is your average daily budget? David- circa USD $300 (includes car hire, accommodation, food and entry fees)
Sandra- We do not have a daily budget.
16. How many countries have you visited? David- 35 (of the official list of recognized countries)
Sandra- I have traveled to 26 countries and are aim is to travel to every country in the world.