This week's Travel Blog interview:
Sharon of Where's Sharon?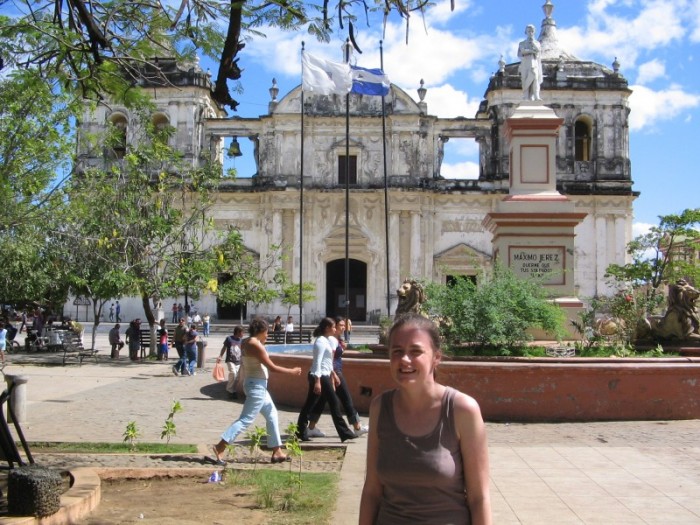 1. Who are you and where are you from? I'm Sharon from Melbourne, Australia, although I grew up in Tasmania. I travel with my husband, Joshua, my three year old daughter, S and my one year old son, Z.
2. Favorite thing about your hometown? It's a big city with plenty to do. I am such a city slicker. My husband and I really love just about everything about Melbourne except it's so far from the rest of the world!
3. #1 Reason you travel? I want to experience everything! I guess you could say I am an experience addict.
4. Job you left behind? I used to work as a computer programmer, but I have just finished my teaching qualification to be a high school maths teacher.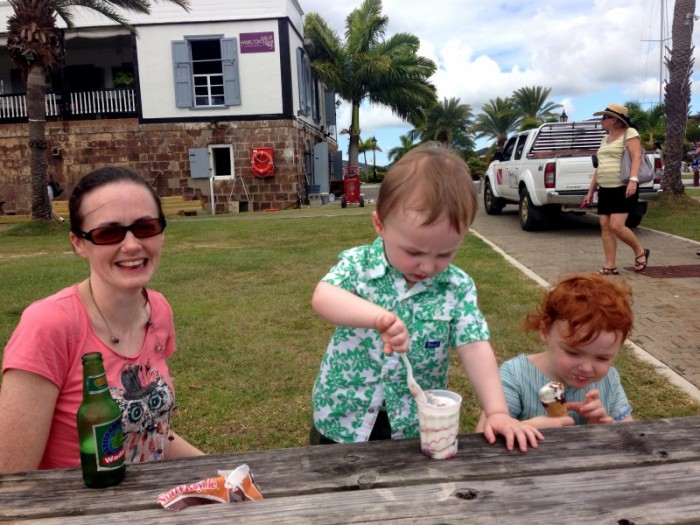 5. What thing(s) did you give up to save money for travel? We don't really spend money on anything but travel. We rent an apartment, have an old car and have no interest in buying things.
6. What kind of backpack do you carry and why? I used to travel with just a twenty liter day pack! I love travelling light. It makes life so much easier and means it's no problem taking the most local of public transportation. Now that we travel with young kids, it is not that simple and I think we do well to travel with just two suitcases since we have to take a travel cot, nappies, formula, bottles… Kids certainly require a large amount of stuff!
7. Funniest Travel/WTF moment? This would have to be when my husband and I were locked in a stair well in Hong Kong. We had walked down the wrong staircase and somehow got locked in a room by the fire exit door. Thankfully this was glass and faced onto the street, but we were locked in there for about thirty minutes before someone got us help and we were let out! We were standing in there banging on the doors and screaming to the people walking past. We even wrote a sign and put it on the window showing it to people passing by asking them to get us out
8. Favorite 'Off-the-beaten-Path' place? Leon, Nicaragua. It has such a great atmosphere. My favourite places are always the ones with a lively, friendly vibe.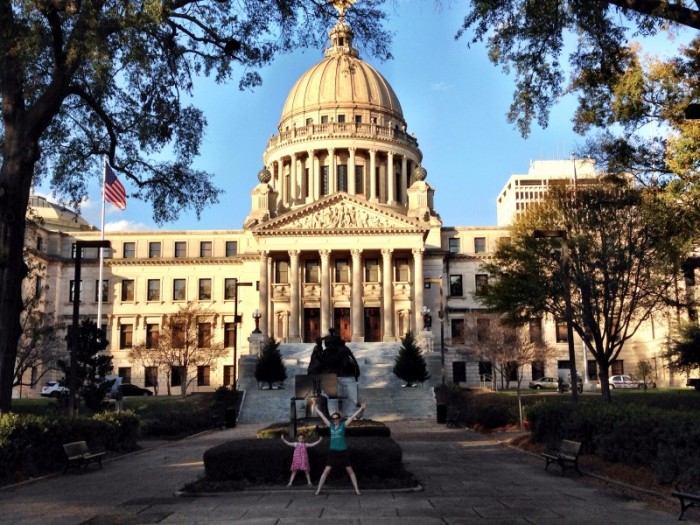 9. Your MUST HAVE(s) while on the road? Laptop! My iPhone is becoming essential now too.
10. Laundry: Send it out or use the sink? A bit of both. I find I need to have washing done at least every couple of weeks properly.
11. Favorite book: The life you can save: how to do your part to end world poverty by Peter Singer
12. Stay out late or get up early? Get up early. I am a morning person which is good now I have kids!
13. DSLR or Point & Shoot? What brand(s) and lenses do you carry? Point and shoot. I am the worst travel blogger in the world as I only use an iPhone to take pictures.
14. Favorite kind of Pizza: One with lots of meat, chili and bbq sauce
15. What is your average daily budget? This depends on where we are. On our current trip, it is $180 a day for the US and $90 a day for the Dominican Republic for the 4 of us. Pre kids, I have travelled on $20 a day
16. How many countries have you visited? Over 80! Not enough. My one year old is up to eleven which I think is impressive.