The Great Ocean Road in Australia. I know most people that enjoy travel have heard of it and it seems to bring up some discussions as to whether it is worth one's time to pay this section of Australia a visit. It is nowhere near Sydney, so you do have to drastically alter your trip if you want to see it by visiting Melbourne and either renting a car, van or taking a tour towards the West.
Is it worth it? Yes. simple as that. Not only does the Great Ocean Road give you some amazing landscape and ocean views but the wildlife is out of this World. We found ourselves making animal stops more frequently than anything else on our route. Our only regret from our visit to the road, not giving ourselves more time to really enjoy it.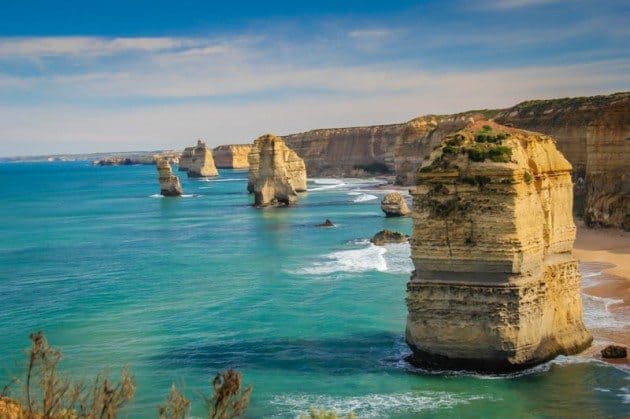 The first day we picked up our Jucy camper van and headed out of Melbourne. There really isn't much to see for the first 2 hours after you leave Melbourne, so grabbing the freeway and getting out of dodge straight to Torquay is the best thing. Once we reached Torquay, the whole road just seemed to suck us in. From laid back surf towns to quaint historical towns, the road rolls on.
We stopped off at a variety of places including a couple beaches, a lighthouse and a park or two. We didn't have a plan, we just pulled over when we saw something that looked interesting. We knew we couldn't make the Twelve Apostles that day so went in search of an awesome camp site and ended up at Johanna Beach. It had the vibe we were looking for and the budget we needed.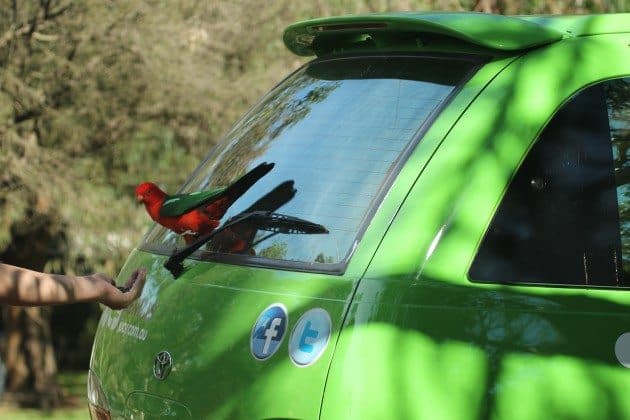 The first night in the camper van was interesting. We've been camping before and have slept in vehicles, but having a self sustaining van is another story all together. We fired up the stove, cooked us some steaks and made a fancy salad with greens, tomatoes, feta, oil and vinegar. We washed dishes in the back of the van in our sink. Yes, van sink and then made the bed and laid there with the sunroof open staring at one of the clearest night skies we had ever seen.
The next day we headed straight through to the Twelve Apostles. Yes, it is really just some rocks jutting out of the sea, but let me tell you, they are really cool. Photos can capture the sight, but they really don't do it any justice. We were so impressed we took the time to Skype our parents and show them. It was a nice travel moment to have them with us during that stop. Technology really is something these days.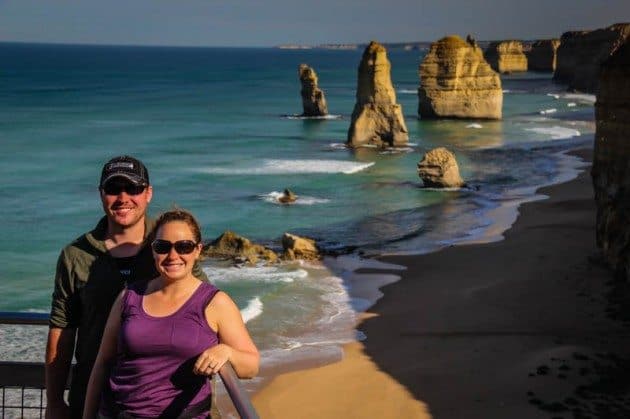 Wanting to continue on but knowing we had limited time to do so, we headed back the way we came instead of further up the road. We took our time stopping off to explore the wildlife and I am excited to say included koala bears and a variety of tropical birds. I don't know why I hadn't expected it, but I wasn't prepared for the amount of beautiful birds that we'd see in Australia.
Our first koala sighting was on the road to the Cape Otway lighthouse. They are littered in the trees here and we never did make it to the end of the road. We just kept pulling over and photographing the sleepy koalas in the trees before deciding to press on. I was really on the hunt for kangaroos, but for some reason they eluded us on our Great Ocean Road drive.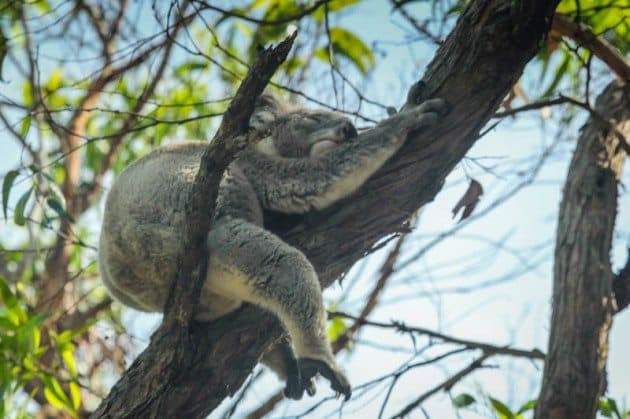 Kennett River was our next stop and again, koalas everywhere. These ones were in lower hanging trees so we were able to get a much better view of them. Much to my surprise this area was also full of birds. Colorful, beautiful parrots graced us with their presence during our stop. Rosellas, Australian parrots both red males and green females filled the trees above us. Not too long after came the big white cockatoos. I was just floored to see these just out in the open.
I'm a bird lover. There I said it. However, I would never own one. They are pigs in confinement because they aren't meant to be in confinement, but I love observing birds in the wild. They tend to all be quirky with crazy little personalities and for whatever reason, they crack me up. So you can imagine this stop turned into a real treat.
After spending the good part of an hour at this stop we pushed on to Lorne where we were again greeted with trees full of cockatoos. I sat on the bench outside the i-site and listened to them calling and singing in the trees above me. They were such a pleasant surprise for me and I was just basking in the sounds of the birds and the sunshine. Taking the time to drive even part of the Great Ocean Road was time well spent.
Tell us about your experiences on the Great Ocean Road. Haven't been yet? Tell us why you want to take this iconic road trip below.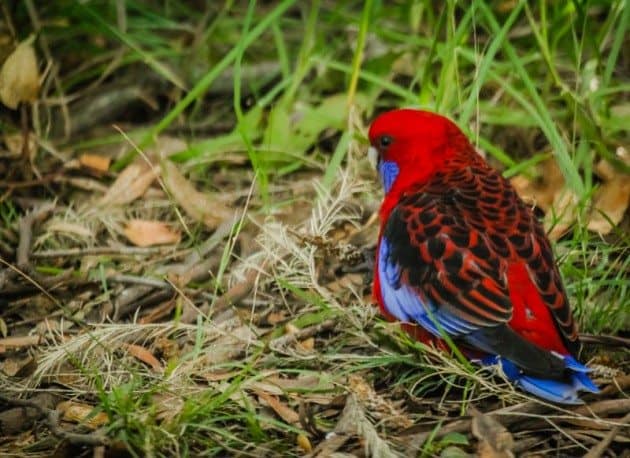 ~*~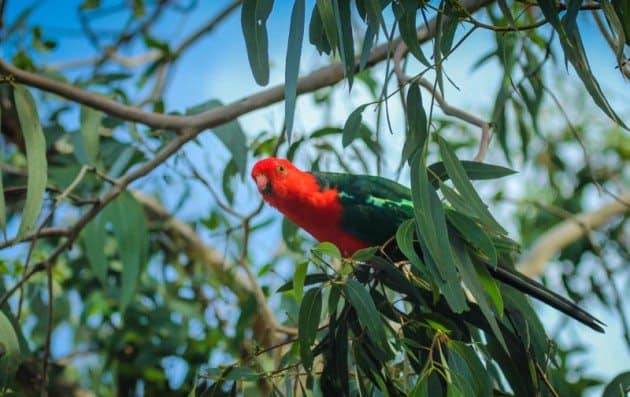 ~*~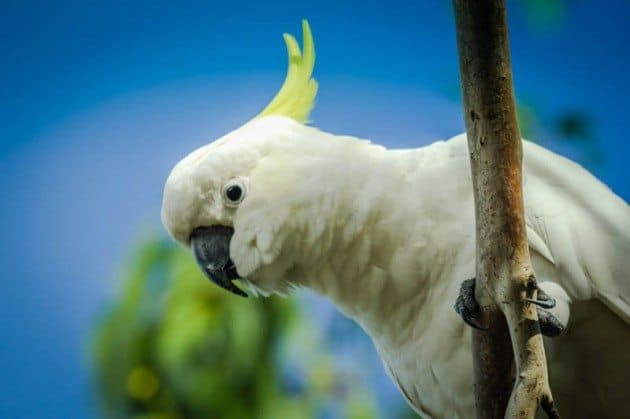 ~*~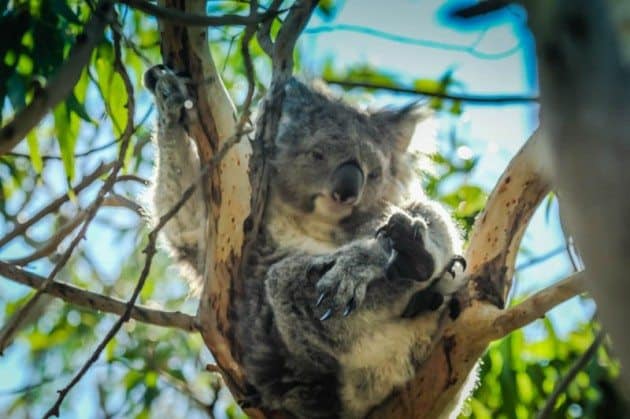 ~*~