Whether you plan to partake or not, a visit to the Wangfujing Night Market in Beijing is worth a visit just to take in the culture. You will find a variety of crazy things here! Scorpions? check. Seahorse on a stick? check. Spiders, snakes, squid? triple check. Try to plan your visit to Wangfujing in the evening so you don't miss out on this market.
Formally known as Donghuamen Night food Street by the locals, the snack street is 100 meters long and is open from 6pm to 9pm every day. You will have a chance to check out 100 stalls featuring over 100 snacks from the many areas of China. All the food stalls are organized and clean due to strict hygiene requirements, feature signs telling what food is available and the name of the stall owner. In addition, all vendors will be attired in clean uniforms and red caps.
The overall theme is composed of Beijing, Shandong, Yunnan and Canton foods. It is a typical street food environment, so don't expect to find seating. Everything is served on a stick and can be consumed while you wander from stall to stall. The street itself offers some protection from the traffic, with designated areas for people to walk and take in the market.
A visit to this area is absolute must, even if you are not up to partaking in the offered food. Grab your camera, walking shoes and prepare yourself for a cultural delight.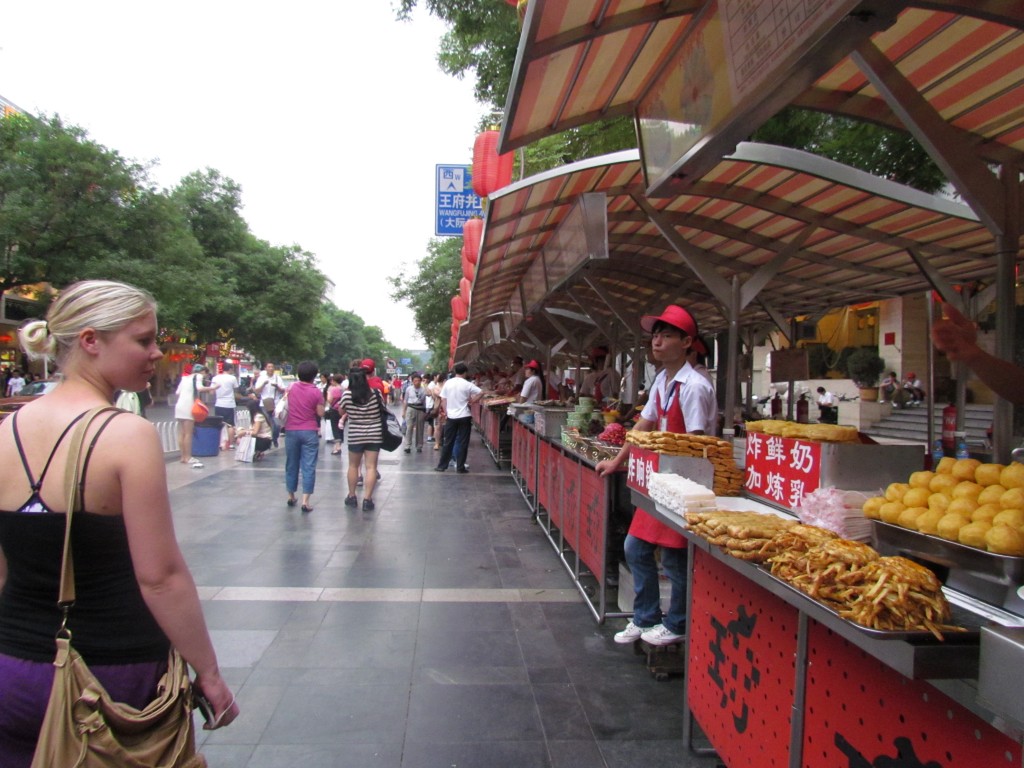 ~*~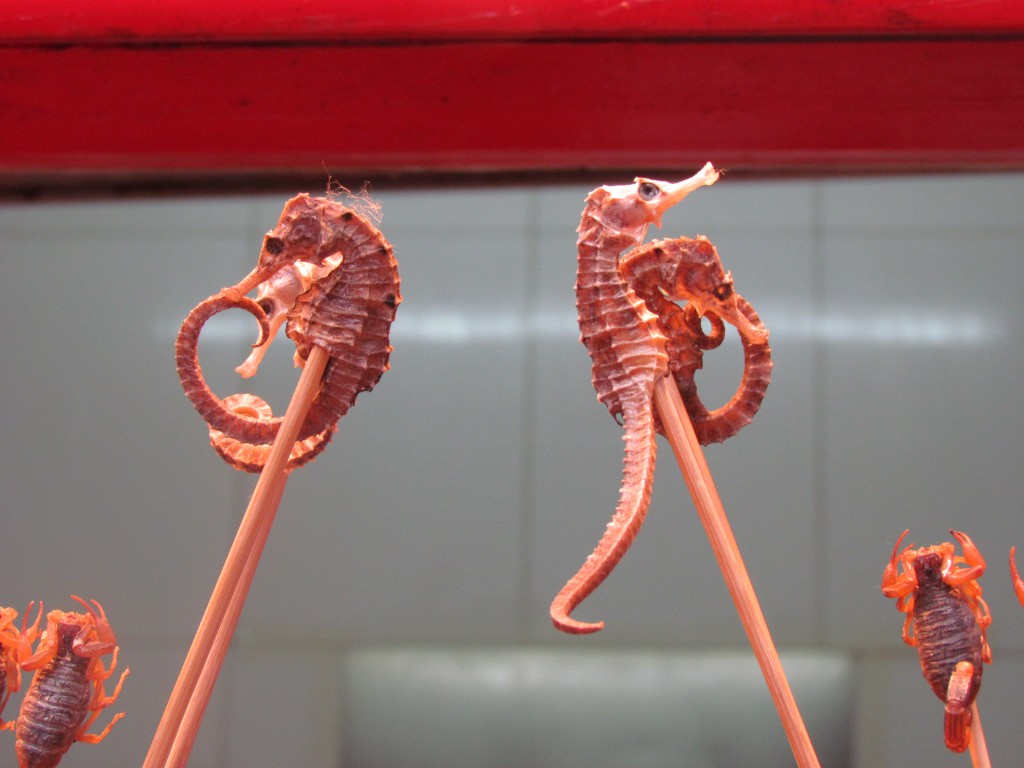 ~*~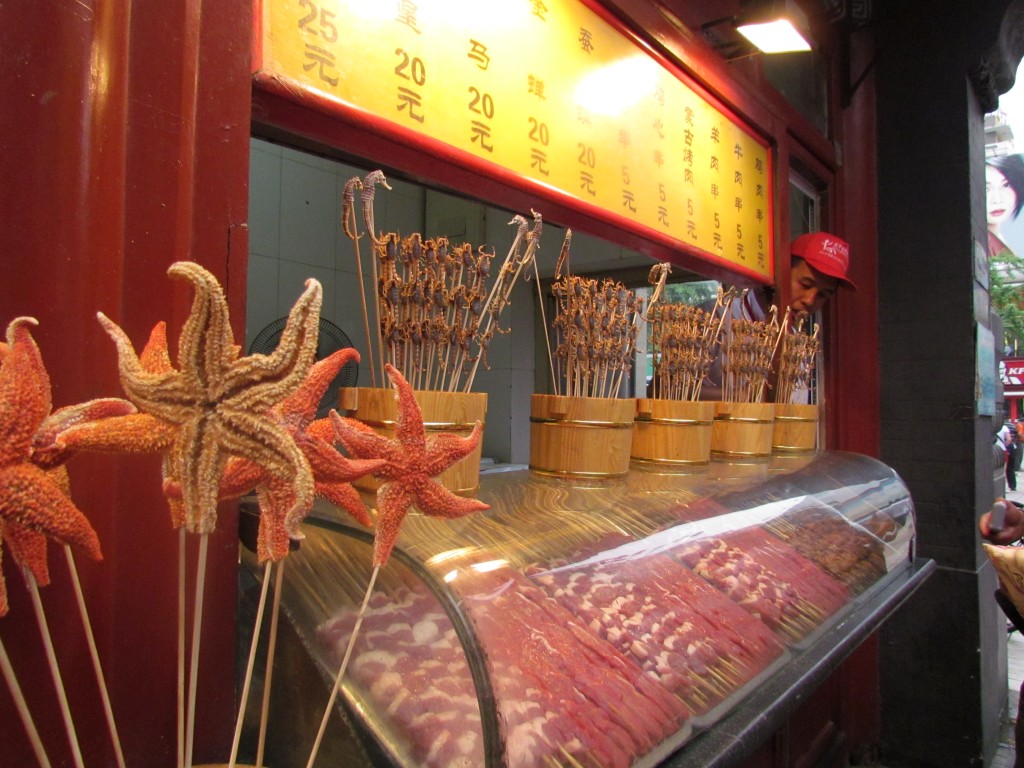 ~*~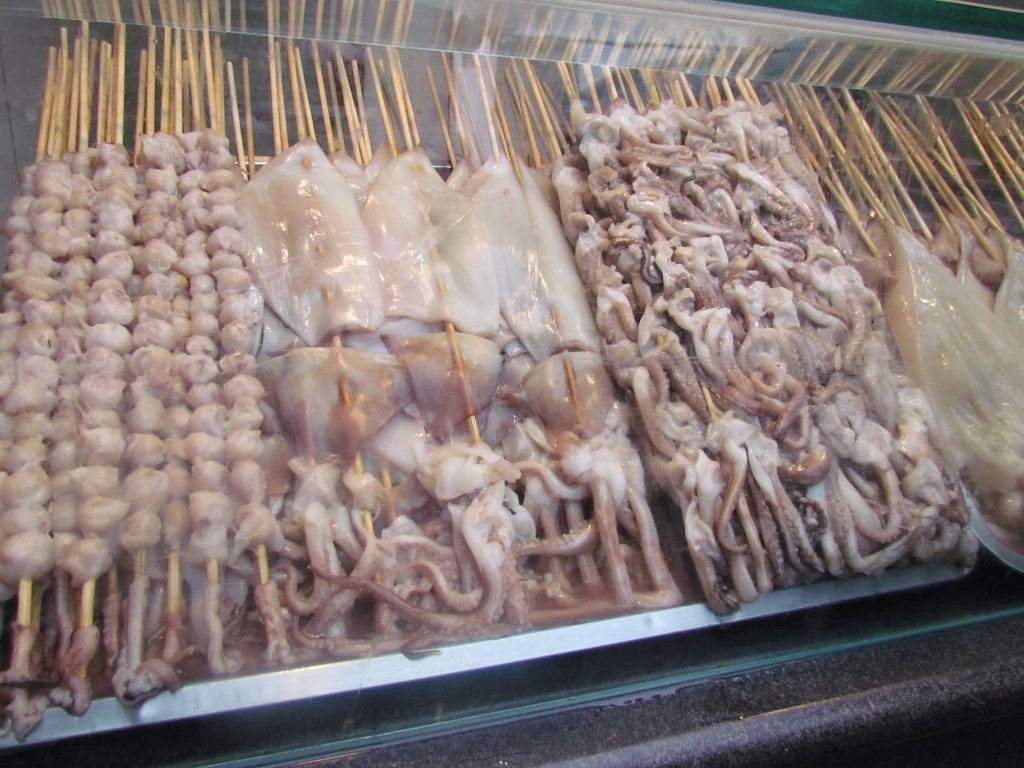 ~*~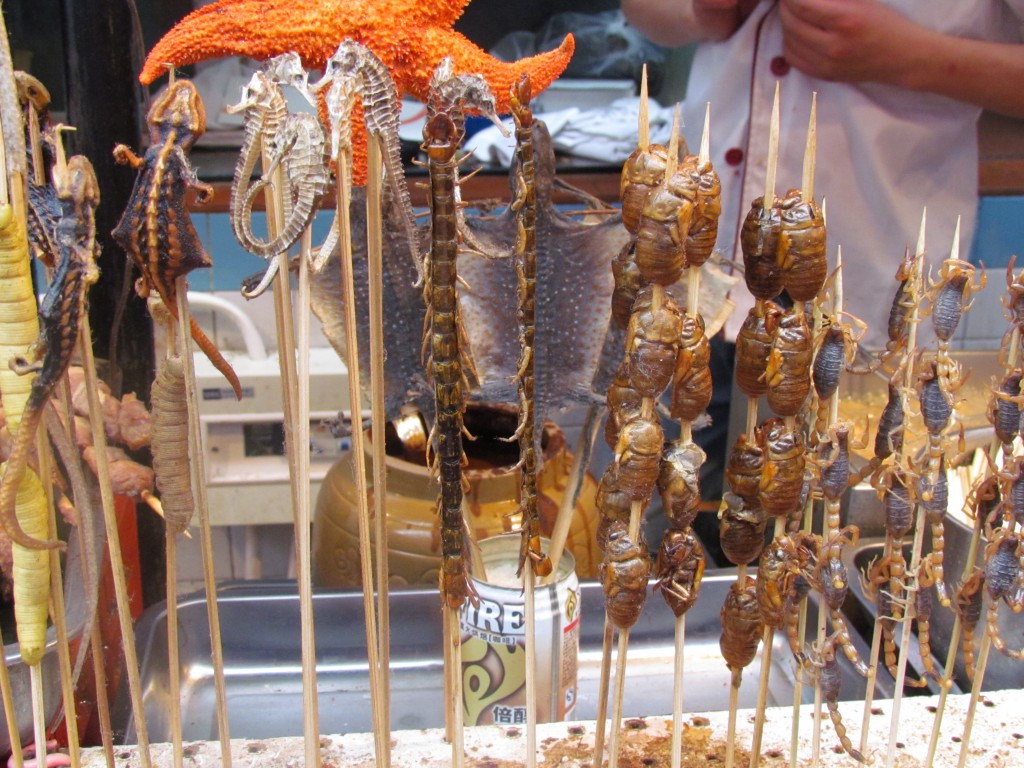 ~*~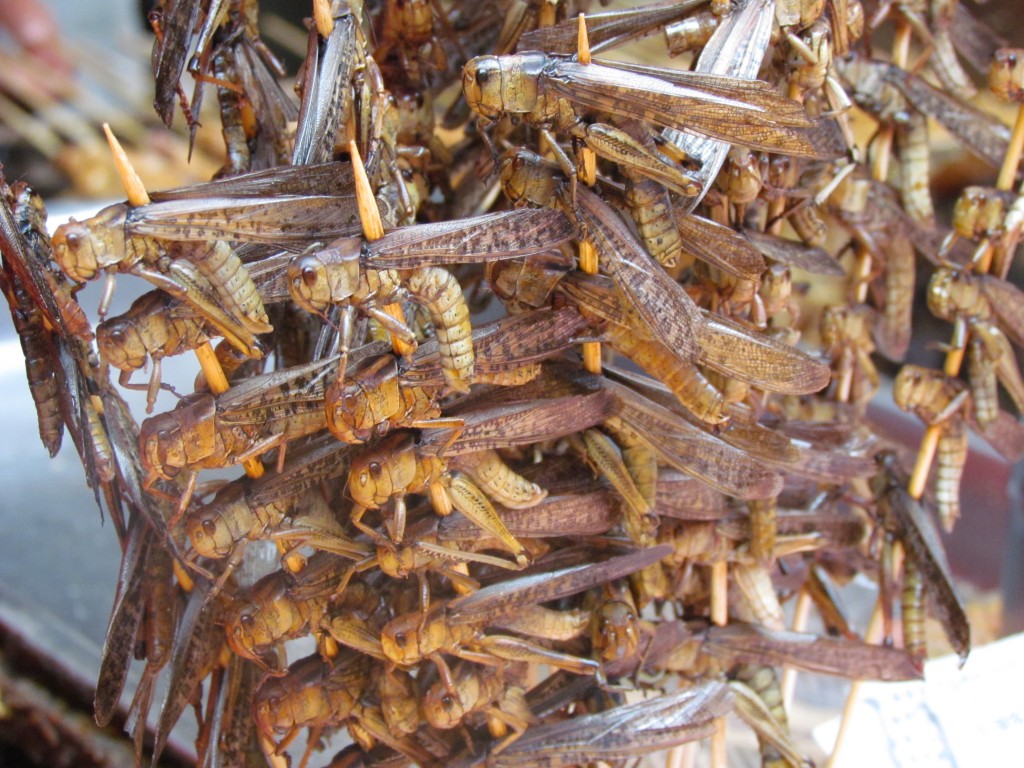 ~*~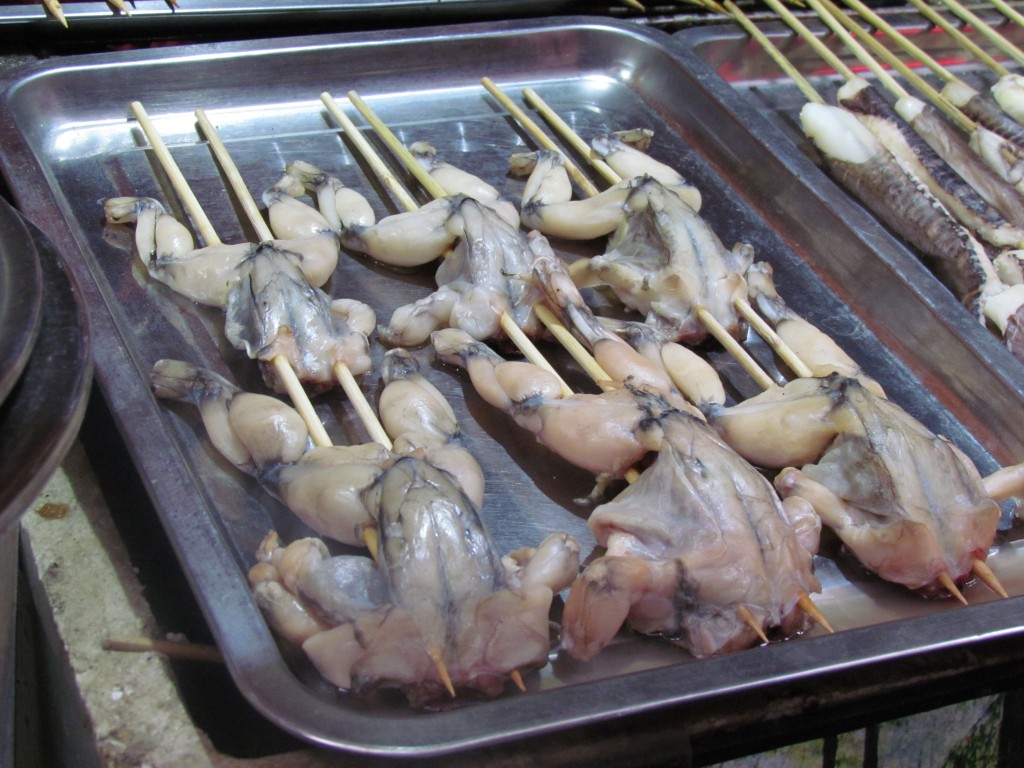 ~*~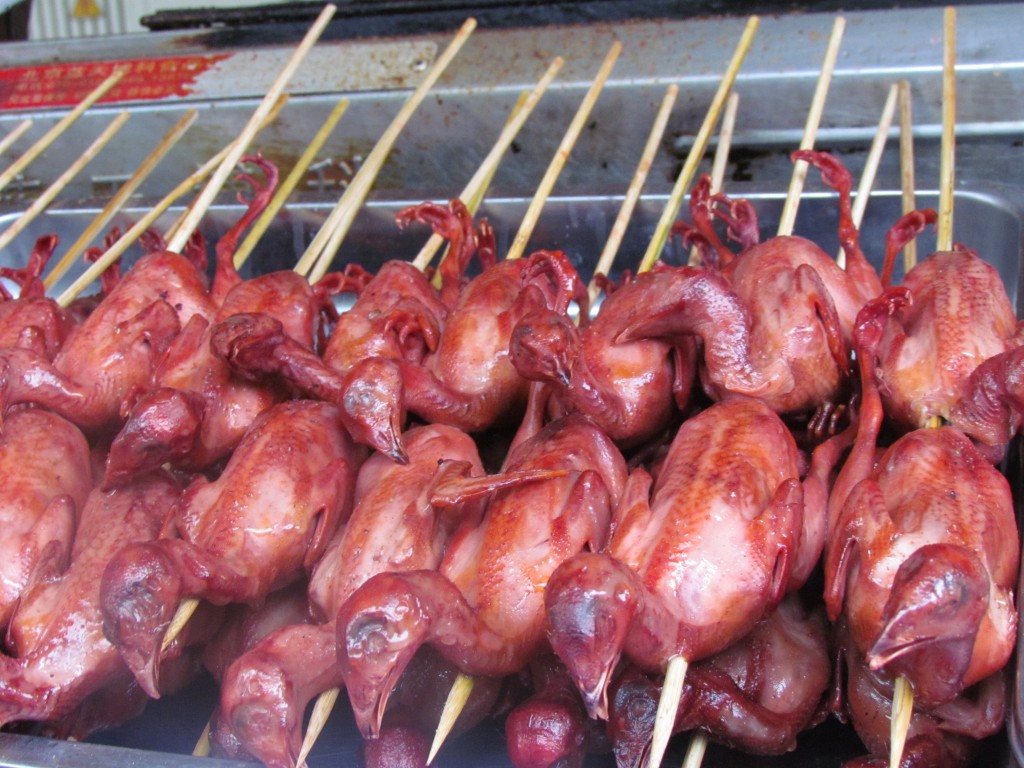 ~*~
~*~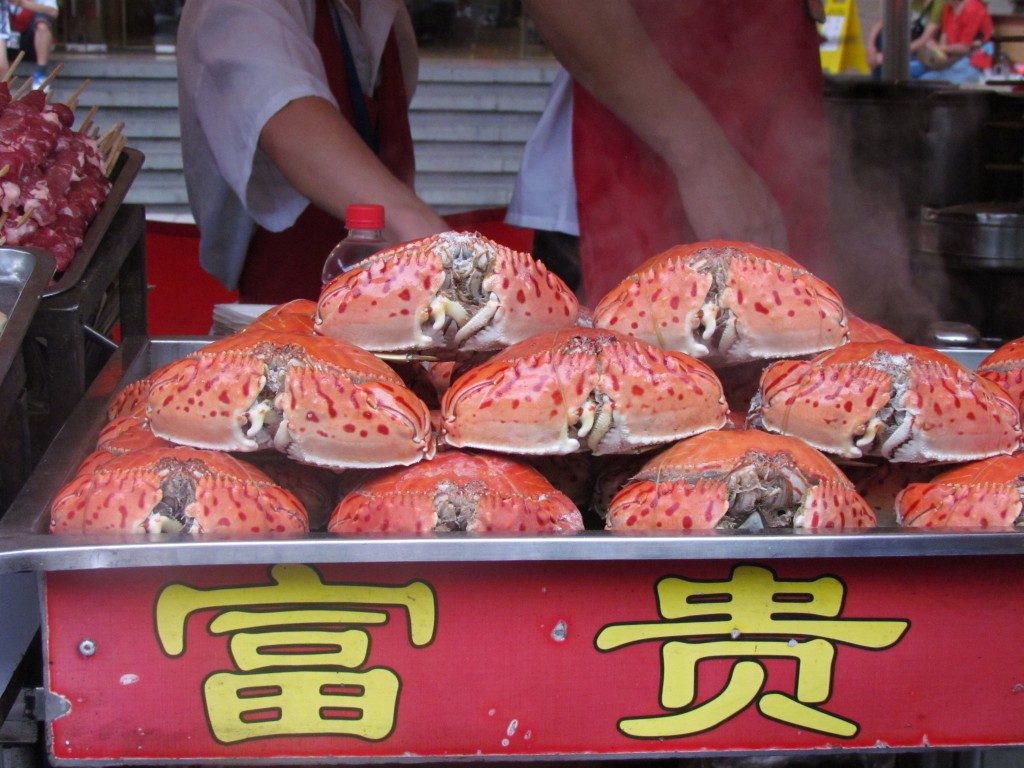 ~*~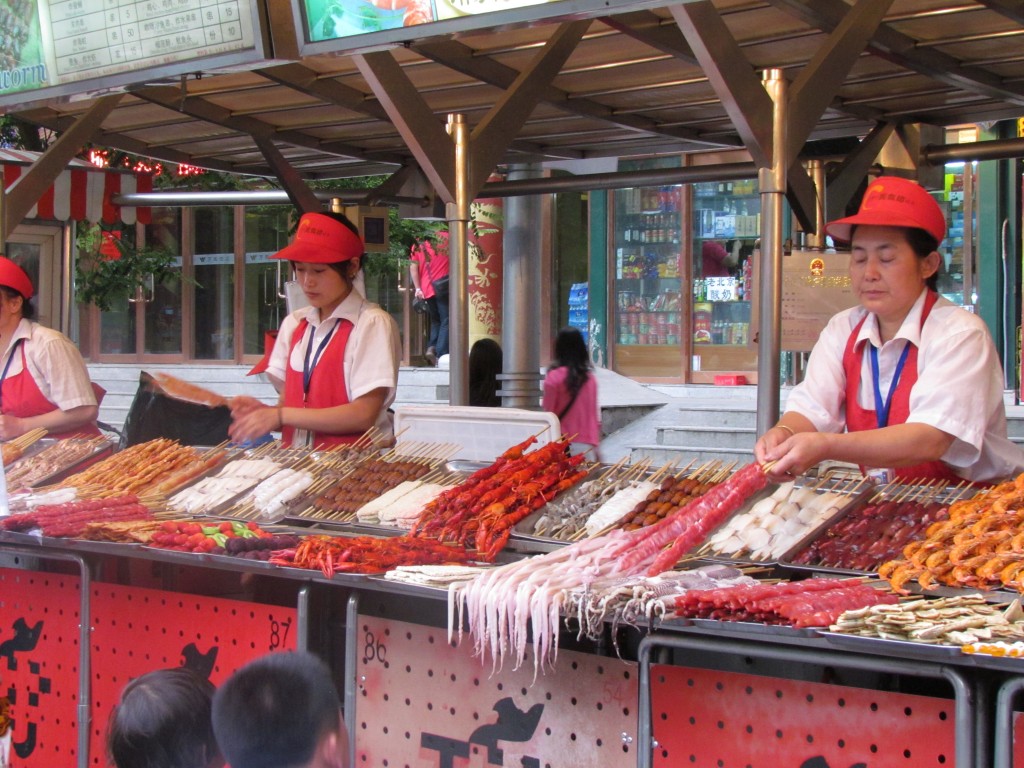 ~*~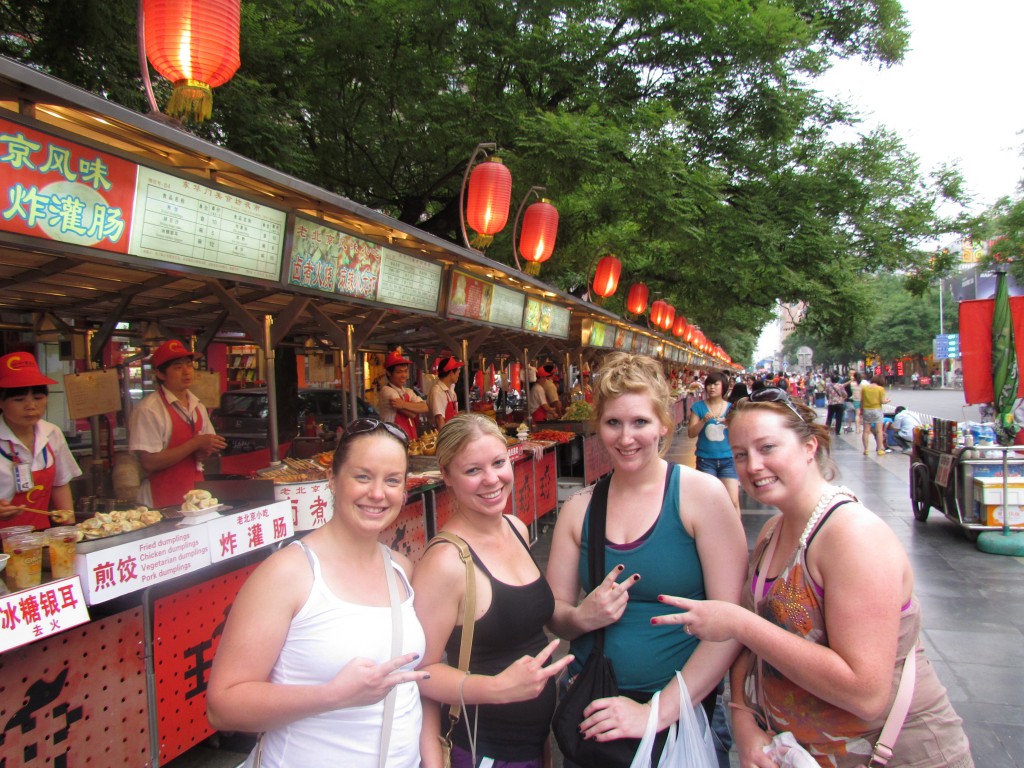 More on China:
Did you like this story? Share it!