The next bag to fall prey to our backpack review is the Deuter Transit 65L.
So after David decided he loved the Osprey Porter (and I wasn't too sure about that one), this is the bag we ordered to compare with it. When I took it out of the box I knew it was going to be hard to beat.
The bag is designed just like a hiking pack BUT for the traveler! So you get the perks of the bottom pocket- with the option to separate it or open to the main compartment, which is really nice for dirty clothes or shoes.
The main compartment has front panel access and because it was designed for the traveler, there is no top load access. All zippers can be secured to each other to prevent access to the bag.
The harness is completely padded and zips away for transit. It also has a removable duffel bag strap to ease carrying it when the harness is stored and last but not least, mesh pockets inside the bag for small items.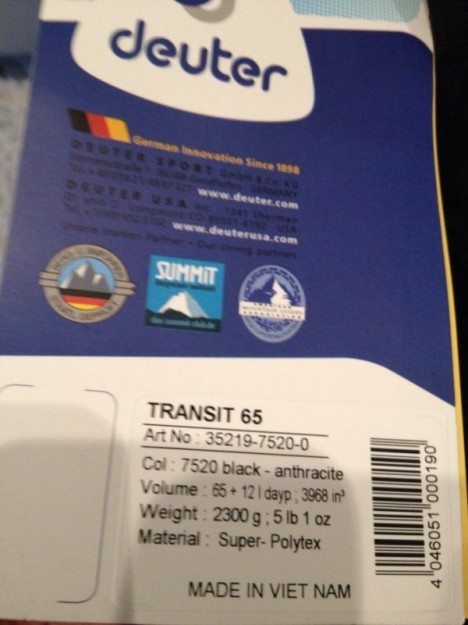 I was shocked again at the size of the 65L. I think the front panel access just makes so much of a difference in useable space. One other thing I should mention is the detachable day bag.
It is pretty small, but I think we should be able to carry our 13″ MacBook in there if need be. So that is a nice addition- it also does not get included in the 65L sizing, so it's a little extra.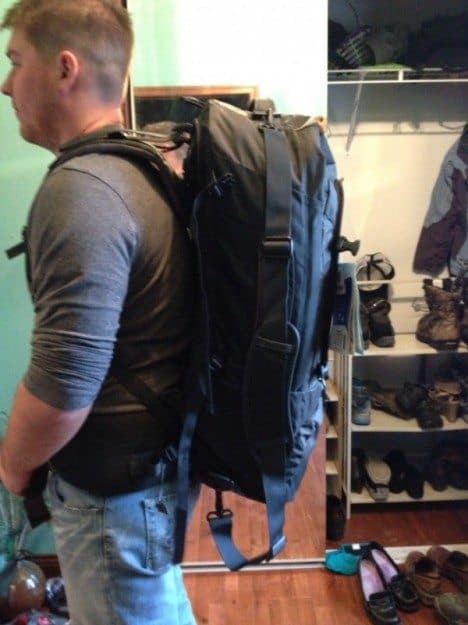 NO big complaints with this bag! Except maybe the boring color! One we loaded this one down with weight it won hands down for comfort.
RETURNED!
This is the bag David had planned to carry until he decided he liked the Deuter Traveller 70+10 Travel Pack
more.
More on Travel Gear:
Did you like this story? Share it!