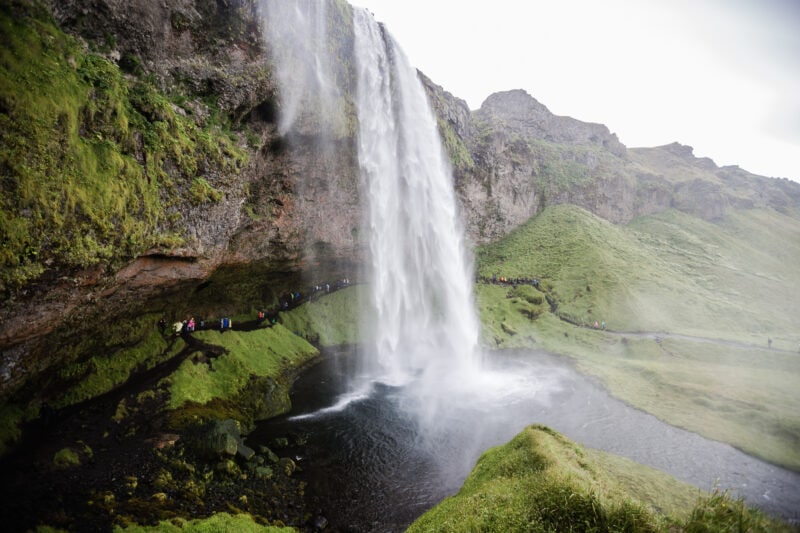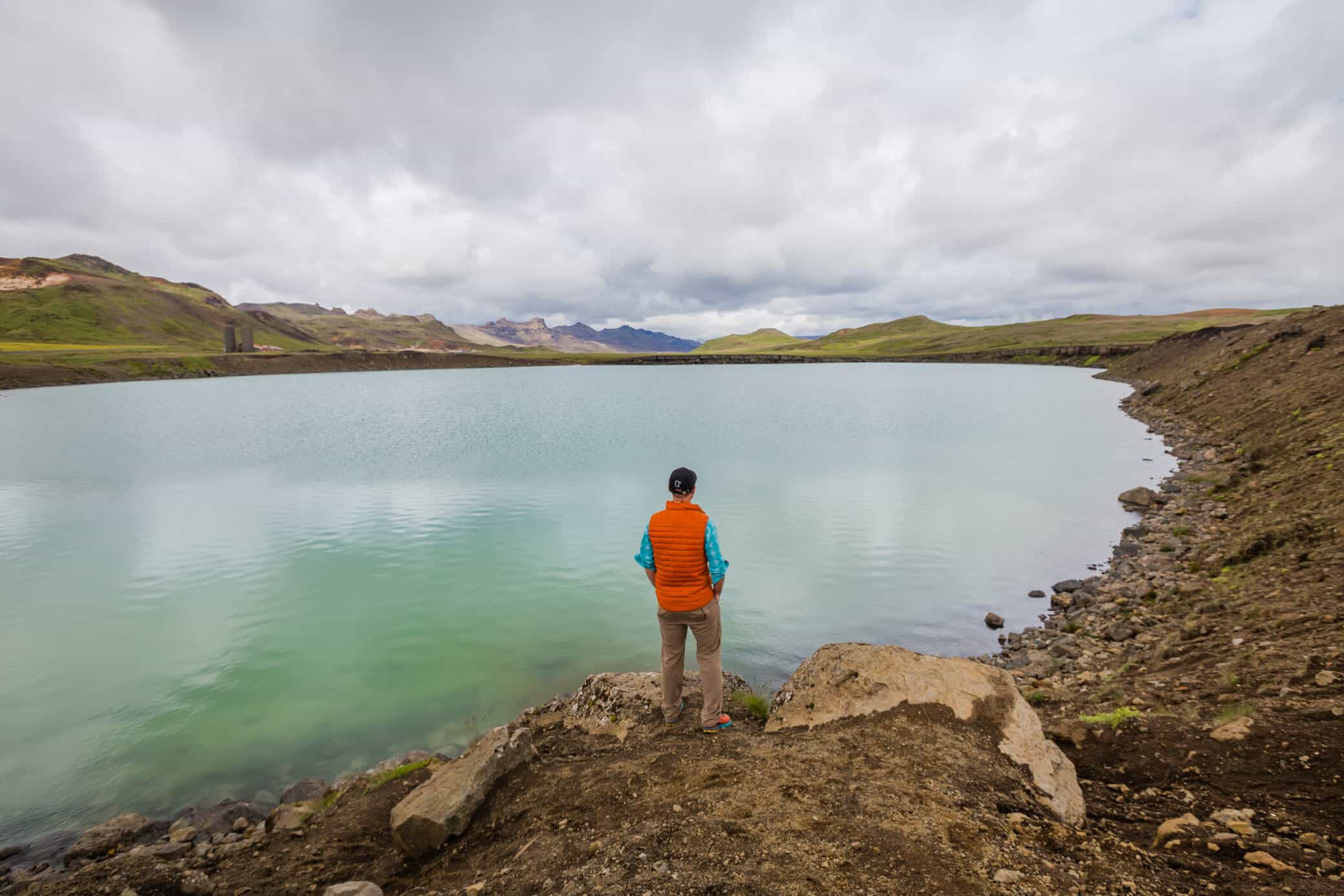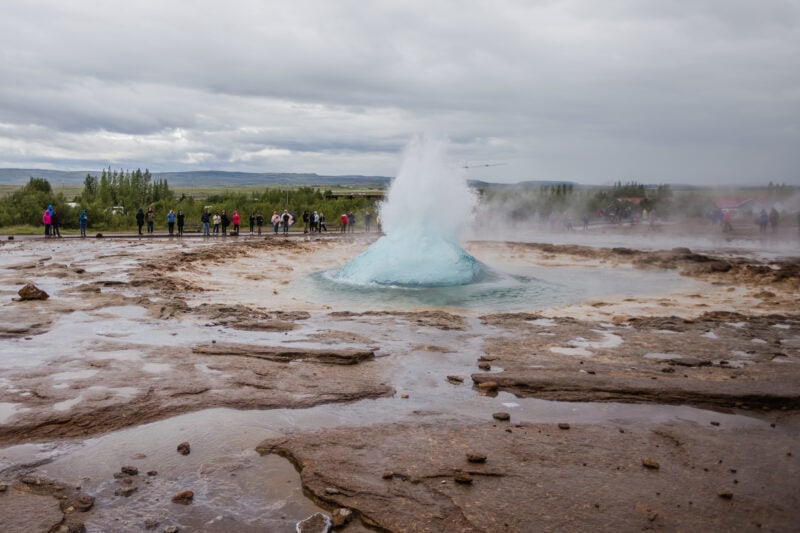 Ultimate ICELAND Travel Guide
Iceland is a country located in the Northeast Atlantic that is technically part of Europe. It is an isolated island nation that offers some of the most dramatic landscapes on the planet. This is our Iceland travel guide, intended to help you get the most of your visit.
Reykjavik is the capital and it is possible to explore most of the island, although access to the interior is limited to foot or off-road vehicles.
Over the past few years, Iceland has become a tourist mecca, with travelers from across the world flocking to witness the natural beauty that it has to offer.
This has, of course, come at a cost as Iceland has struggled to manage the sudden influx of mass tourism leading to environmental degradation in areas that are the most trafficked.
Despite a massive campaign to provide roped-off areas and designate trails, tourists still tend to break the rules in pursuit of the perfect photo. Please do your part and visit Iceland in a responsible way.
ICELAND TRAVEL: QUICK TIPS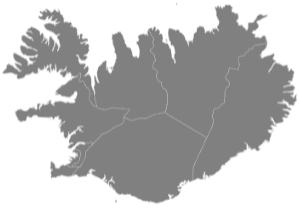 Don't Visit ICELAND Without: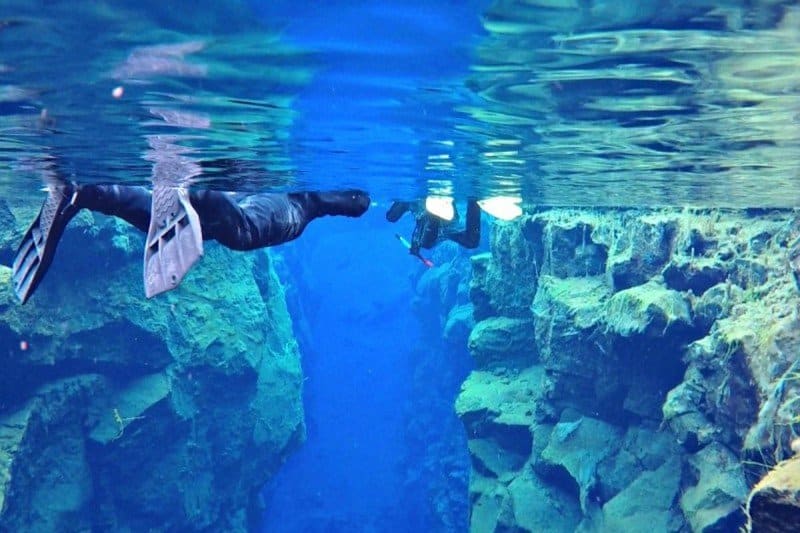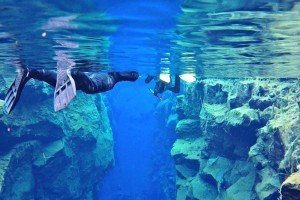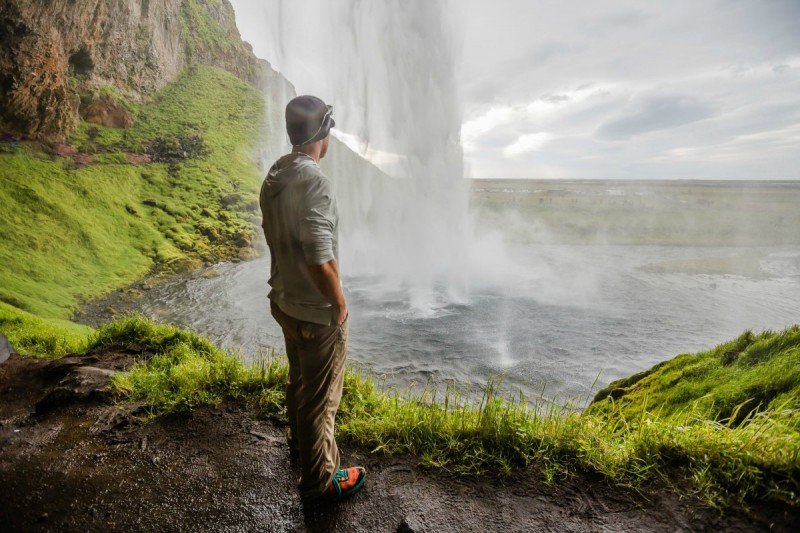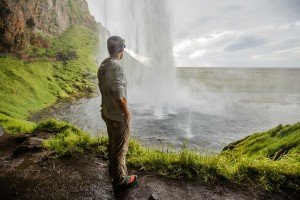 STAND BEHIND SELJALANDSFOSS
Iceland is famous for its huge waterfalls, but the most famous waterfall experience is to walk behind the water of Seljalandsfoss. You will get wet but we promise you'll never have another experience like it.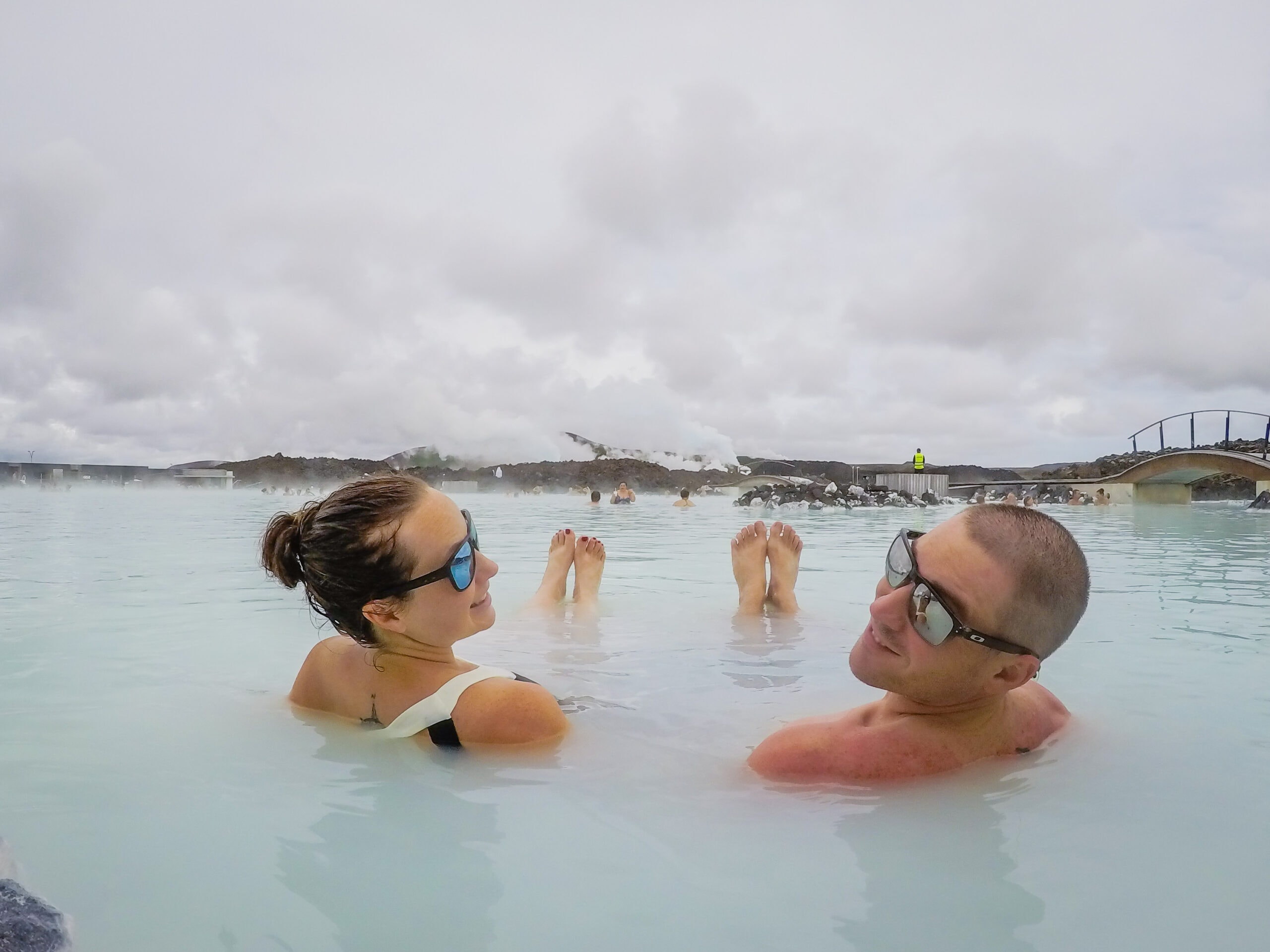 SOAK IN THE BLUE LAGOON
Geothermal pools can be found throughout all of Iceland, but none as famous, or commercial, as the Blue Lagoon. Give yourself an afternoon to take in the luxury and have some fun here. 

MORE THINGS TO TRY IN ICELAND
There is no shortage of great things to do in Iceland during your visit and the biggest problem you'll face is fitting them all into your itinerary.
Each city has it's own offering and unique things to check out during a visit, so be sure to look at our city guides once you decide where you're itinerary will take you.
VIEW PUFFINS: Iceland is one of few places in the world where you can get relatively close to Atlantic Puffins. This is because this species of bird prefers the steep, windy cliffs for building their nesting grounds. If you want to photograph them, be sure to join a photography tour for the best opportunities.
HIKE THE LAUGAVEGUR TRAIL: The landscapes in central Iceland are some of the most dramatic on the planet and the Laugavegur Trail takes you right through the heart of it. This multi-day trek can be split into a variety of segments and offers huts along the way.
GO GLACIER TREKKING: If you've never set foot on a glacier before, then Iceland can provide an experience of a lifetime. There are multiple glaciers across the country that can be accessed through organized tours. Tip, do not try to climb on glaciers by yourself, this is very dangerous. Always hire a guide.
DRIVE THE RING ROAD: Give yourself some time to drive the full coastline of Iceland along the Ring Road. This route hits not only the highlights, but also takes you off the beaten path to uncover the authentic and wild sides of Iceland.
TRY WHALE WATCHING: Some of the best whale watching in Europe can be had in Iceland, as whales tend to migrate along and feed off the coast. You're most likely to see humpback whales and if you're lucky, they will put on an exciting show for you.
GO ON A HORSE TREK: Learn about the Icelandic Horse and take an adventure like no other. Multi-day horse trek options will take you into lesser-visited areas and give you the opportunity to bond with this small but mighty breed of horse.
TOUR AROUND REYKJAVIK: While most people come to Iceland for nature and dramatic landscapes, the capital city of Reykjavik is actually pretty cool. It deserves a couple of days of wandering along the streets, taking in the sights, mingling with locals and enjoying the vibe.
WATCH THE NORTHERN LIGHTS: While winter in Iceland will be cold, there is a large payoff. Being able to see and photograph the Northern Lights is just short of guaranteed in Iceland due to the proximity to the Arctic. It's one of the best places in the world to view this natural phenomenon.
DRIVE THE GOLDEN CIRCLE: This is easily the most famous drive in Iceland. A drive on the Golden Circle will show you waterfalls, geysers, craters, lakes and the famous Thingvellir National Park. It is there that you can see the Silfra Fissure, even snorkel or dive in it if you want, where the North American and Eurasian tectonic plates meet.
FOODIE BUCKET LIST
HOT DOGS: Easily the most popular fast food in Iceland, and at the best hot dog truck in Reykjavik, you'll find queues stretching for several blocks. They are cheap and they are delicious.
LAMB: Iceland has more sheep than people, and one of the most popular meats is lamb. Icelandic lamb is some of the best in the world, and you can find tender meat in many stews and other dishes.
SKYR: This is Iceland's famous local yogurt. It's been made for centuries and is sort of like Greek yogurt, but very unique too.
ICELAND FESTIVALS
SUMMER SOLSTICE: One of the biggest days of the year is the Summer Solstice. For a country that spends much of the year in darkness, the longest day of the year is a cause for celebration. There are festivities all over the country, and of course, the sun stays high in the sky all through the night.
NORTHERN LIGHTS: The Northern Lights are an event that occurs all over the country, and it's one of the best reasons to travel to Iceland. It's unpredictable, of course, but travel in here in winter and you've got a huge chance of seeing this spectacular light show in the night sky.
PLAN AN EPIC ICELAND ROAD TRIP!
POPULAR REGIONS IN ICELAND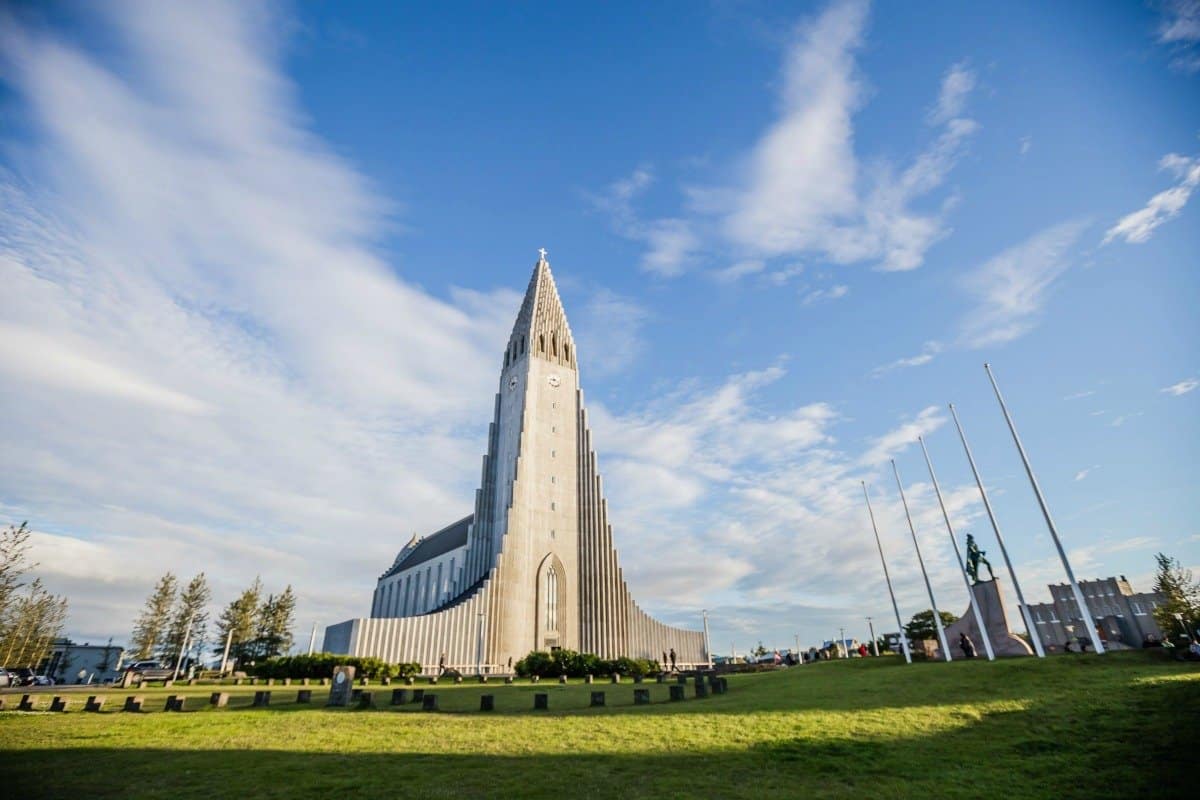 REYKJAVIK & GOLDEN CIRCLE
Anyone looking to travel to Iceland will definitely visit Reykjavik because the capital is the country's biggest city and the transport hub.

Indeed, many people only travel to Reykjavik, as you can just stop over for a few days on Trans Atlantic flights.

In Reykjavik, you can visit countless museums on Icelandic history and culture. You can also travel out into the harbor and along the coast in search of whales, and you can explore the surrounding natural scenery, which forms the Golden Circle.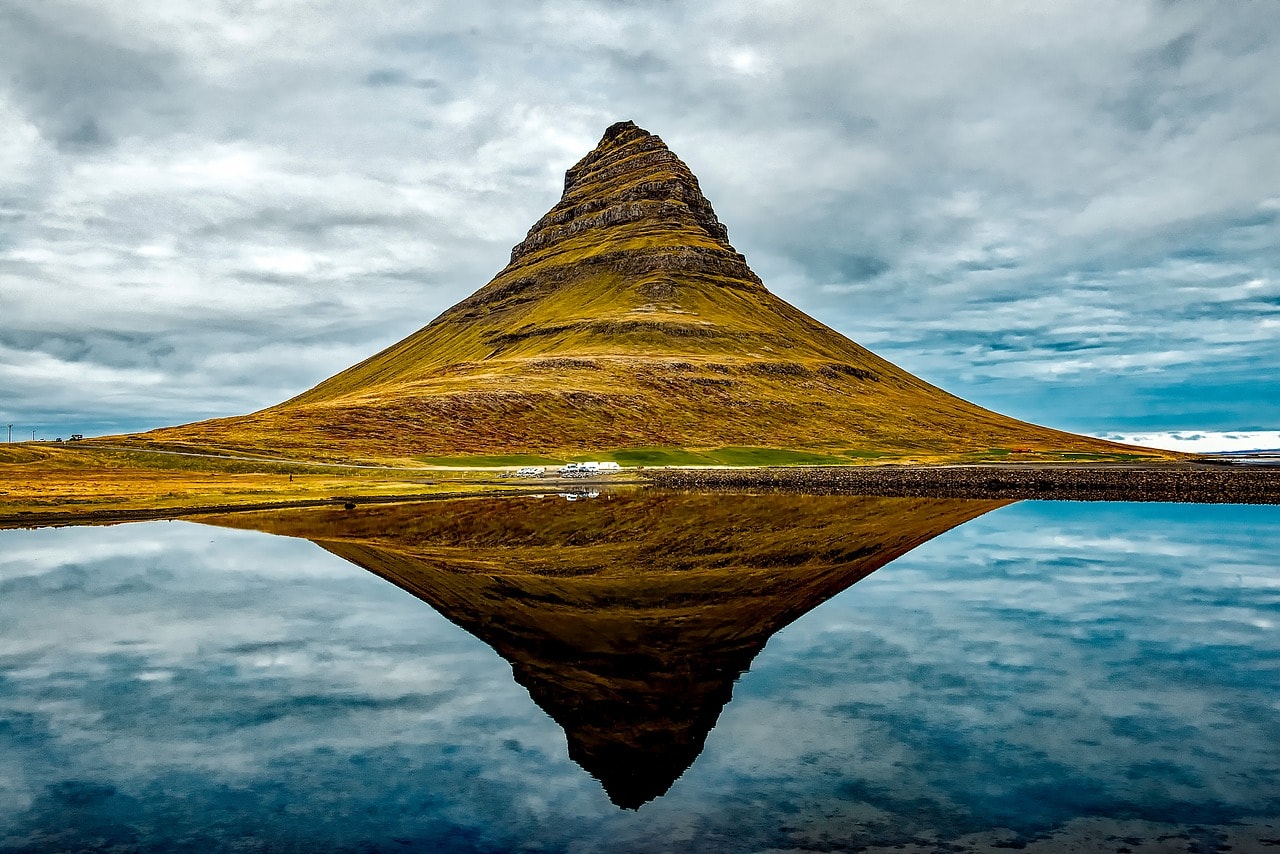 SNAEFELLSNES PENINSULA
On the west coast, the Snaefellsness Peninsula is a wild and rugged place to visit, and it's easily accessible from Reykjavik on a day trip.

That said, it deserves a couple of days of exploration, and allowing this time will afford you to have some of Iceland's greatest wonders to yourself.

You can find iconic mountain peaks, huge glaciers, and windswept coastline, all just waiting to be explored.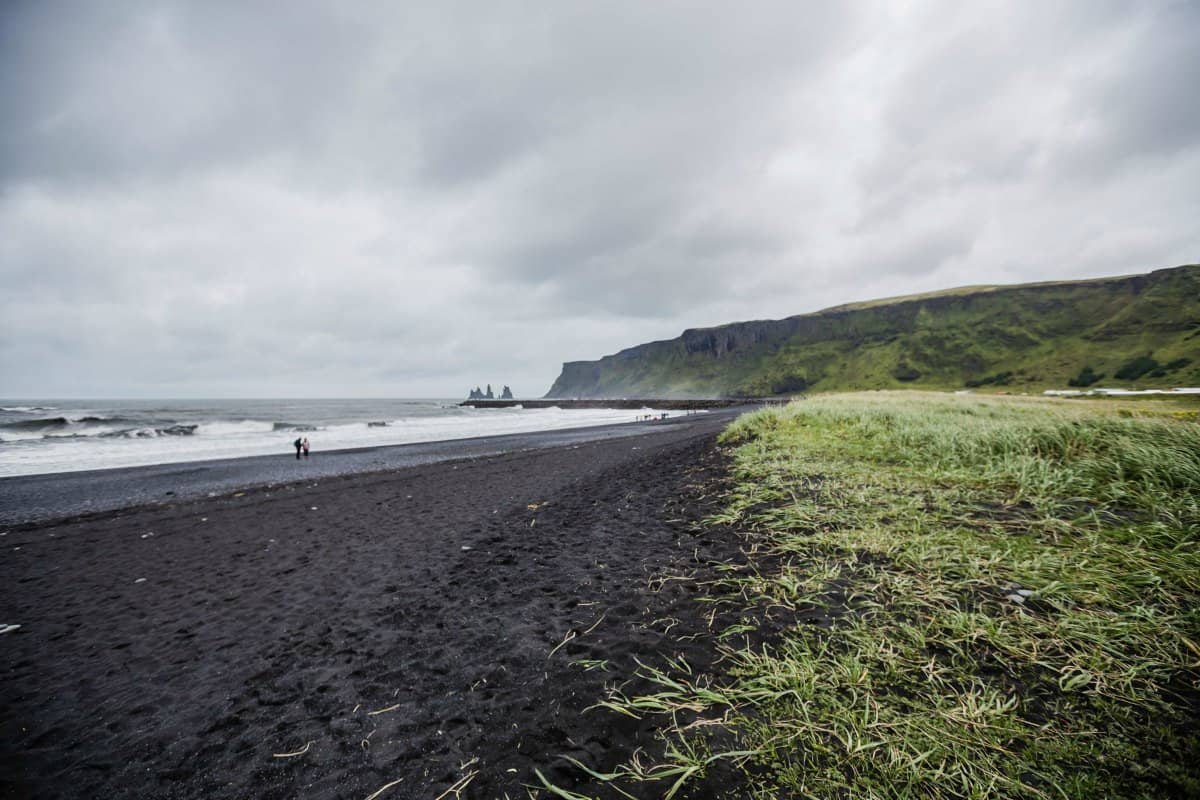 SOUTHWEST COAST
The South West Coast is one of the best places to visit when you travel to Iceland. You can visit stunning waterfalls and the remote Vestmannaeyjar Islands that are teeming with puffins along the coast.

You can explore black sand beaches, and see the infamous Eyjafjallajokull Volcano which closed down the world's airspace for weeks when it last erupted.

This is also the place where you can find some of the most famous waterfalls in Iceland, such as Skogafoss and Seljalandsfoss.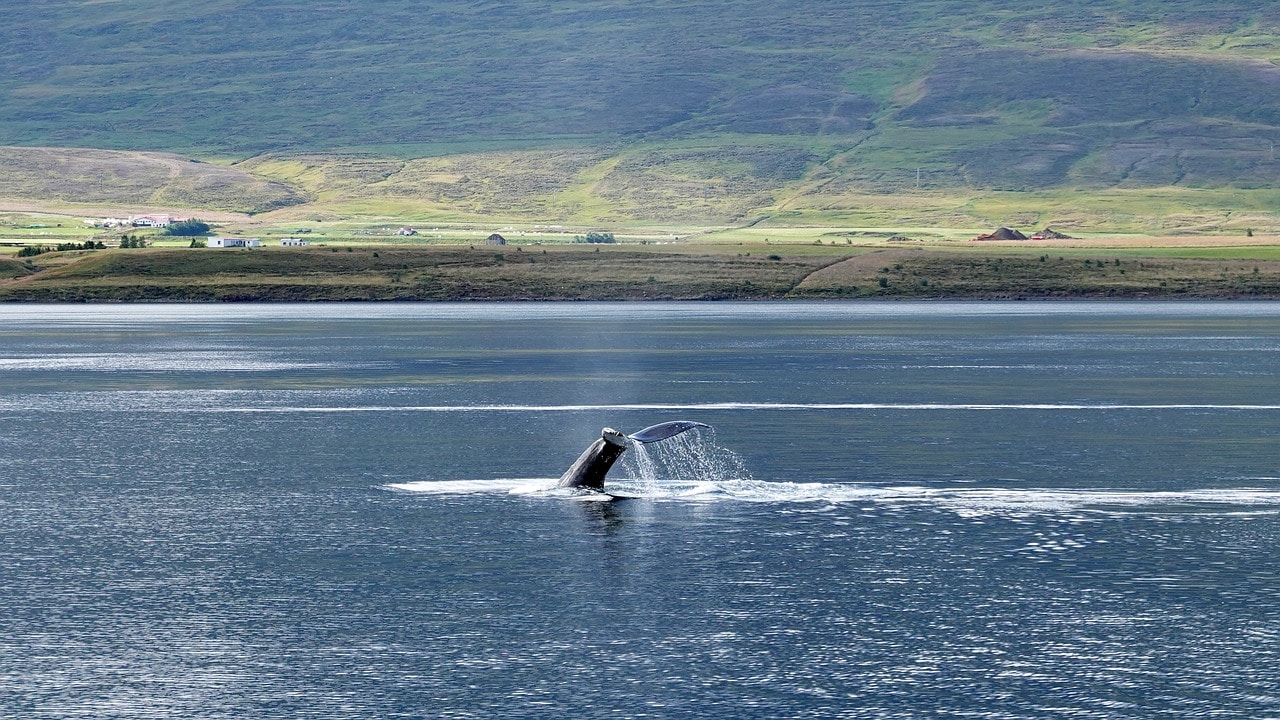 AKUREYI
When you travel to Iceland, don't miss out on visiting the north, which is mere miles from the Arctic Circle.

The main hub is Akureyri, Iceland's second city, and from here you can visit epic waterfalls, bathe in thermal baths and see fiery volcanoes.

You can also visit Husavik which is the whale-watching capital of Iceland. During much of the year, you can travel out in search of many different species of whale.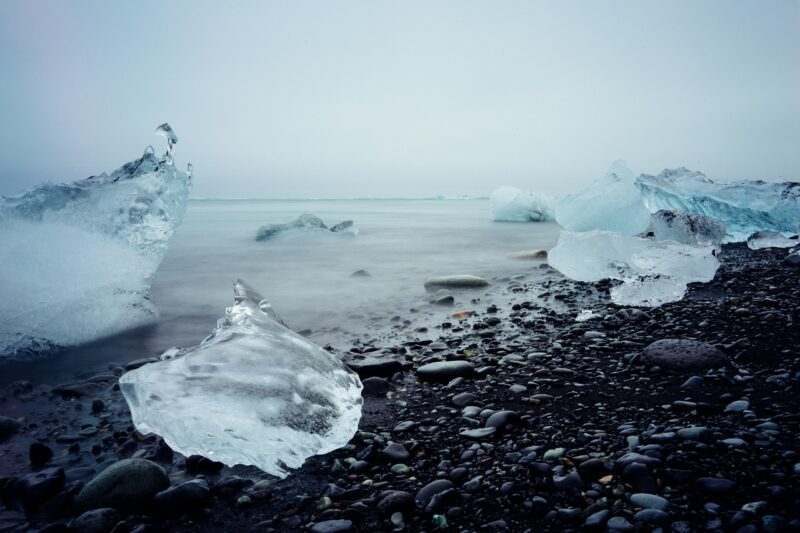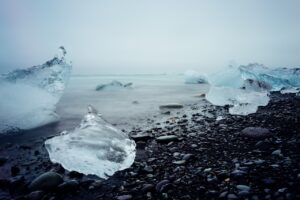 EAST COAST
The East Coast is an equally spectacular place to visit. On the east coast, you'll find the iconic glacial lagoon of Jokulsarlon while you can also access the vast Vatnajokull National Park, where you'll find one of the largest ice caps in the world.

The East Fjords, further north, are stunning, and you can drive along the dramatic coastline and explore small, Icelandic villages on the way.

When you leave the South coast and head East, you will officially be on the Iceland Ring Road. This area is more off the beaten path but no less beautiful.
ICELAND TRAVEL BUDGET
Setting a budget for Iceland travel is highly dependent on your travel style. Iceland uses the Icelandic Krona (ISK), a fairly inflated currency that can be difficult to get to grips with numerically when you first arrive because 1 USD is equal to roughly 120 Krona.
Things in Iceland are generally expensive. This is an isolated island nation after all. The more remote you are, the more you are likely to pay for basic goods too.
To help you set your budget, we've included some base range price estimations for travel within Iceland. Of course, keep in mind that prices can fluctuate based on seasons, availability and festivals.
ACCOMMODATION: You will be able to find accommodation in Iceland that ranges from budget to luxury. Regardless of price point, rooms tend to be tidy and clean. You can expect to find hostel beds starting at $25USD per night, local guesthouses from $60USD per night and luxury hotels from $125USD per night.
FOOD: Personally, we found the food to be very high priced. So unless you want to live off hot dogs, be sure to plan plenty of budget for eating. You can expect to spend around $4USD for a service station Hot Dog, $20USD or more for a meal at a mid-range restaurant and $10USD for a pint of beer.
TRANSPORT: Moving around Iceland is easy with a variety of options. You can expect to pay around $85USD for a long-distance bus (Reykjavik to Akureyri), $170USD for a domestic flight and $125 USD per day for a 4-wheel drive car rental during your stay.
ACTIVITIES: Many of Iceland's natural sights are free, but you will need transport to get there. Museums and exhibitions generally charge an entrance fee. The Settlement Exhibition charges $15USD per person for instance. A whale-watching trip in Husavik costs $85USD.
BUDGET
---
125 USD PER DAY
Staying in hostels, eating from supermarkets or dining on hot dogs. No rental car and few tours.
MID-RANGE
---
250 USD PER DAY
Private rooms. Basic car hire. Restaurant meals and a few paid excursions.
LUXURY
---
400 USD + PER DAY
Guesthouses and hotels. Eat out regularly. Four by four hire. Plenty of excursions.
WHERE TO STAY IN ICELAND
Below you will find some of the places we have stayed during our travels in Iceland. These are individual properties that we enjoyed and would recommend to other travelers.
HOW TO GET AROUND IN ICELAND
If you want to travel to Iceland and make the most of your time in the country, then the only real way to do it is on a self-drive trip. You can stay in Reykjavik and experience the Golden Triangle using tour companies and day trips, but for anything further out, it's best to have a vehicle, as things can get really remote outside the capital.
FLIGHTS: Flying is more common than bus travel, and in fact, if you book in advance, domestic flights can be the same price as bus tickets. The most popular route is Reykjavik to Akureyri, but there are small, regional airports all over Iceland.
BUS: Bus travel is very limited in Iceland. The capital has a network of public buses connecting the different suburbs and districts which can be a convenient way to get around the city. There are also buses running tours of the Golden Circle from Reykjavik. Outside the capital though, there are very limited connections to other cities. You can get bus passes that allow you unlimited travel around Iceland's ring road, but you will find that even in peak season, more often than not there's only one departure per day.
CAR RENTAL: Self-driving is the best way to travel to Iceland. The country is perfect for road tripping, but you will find car hire costs can be expensive, particularly in summer. You don't need a four by four but it does help, and you will need to be aware of the weather, particularly outside of the summer season when roads can be closed.
FERRIES & BOATS: You may need to use the odd ferry service, with the most popular route being the ferry from the mainland to the Vestmannaeyjar Islands off the south coast. You might want to join boat tours to go whale watching.
WHEN TO VISIT ICELAND
Iceland is located extremely far north, and incredibly close to the Arctic Circle, and for that reason, it's a country that experiences extreme seasonal differences when it comes to the weather.
Winter is cold and dark, with little sunlight – in some places, almost no hours of sunlight at all – and frequent storms and blizzards. Summer, on the other hand, is warm and pleasant, and the sun almost never sets.
Summer is always the most popular time to visit Iceland, given the long days and warm weather. It's the best time to travel to Iceland if you are looking to go hiking, to whale watch or simply to not get stuck in a snowstorm somewhere.
It is though, the busiest and most expensive time to travel to Iceland. Given how popular the country has become in recent year, that can mean that many natural attractions are crowded with visitors and the limited accommodation and car rentals in the country can be booked out. Plan in advance, if you want to visit in summer.
While winter is cold and dark, it's also the best time of the year to see the Northern Lights. If this is on your bucket list, then Iceland is one of the best places in the world to see this natural light phenomenon. As a bonus, in winter, there aren't nearly as many other tourists around either.
The shoulder seasons, spring and fall, can see unpredictable weather, but if you don't mind the odd road closure due to snowfall or icy conditions on the highway, then this is a good time to visit.
There are far fewer tourists than in summer, and in fact, you can still enjoy long days, although the weather will still be either warming up or getting colder. In spring, you might even catch the Northern Lights still, while up north, you might also be lucky enough to see whales too.
For more information, check out the Best Time to Visit Iceland: Month by Month Breakdown
PLAN YOUR ITINERARY LIKE A PRO!
SAFETY IN ICELAND
Travel to Iceland is incredibly safe. The country has one of the lowest crime rates in the world. The streets are safe and there's little chance of having anything stolen. Even if you leave something valuable behind somewhere, you'll most likely have it returned.
The weather can be dangerous though and in particular the roads. If you aren't used to driving in snow and ice, then don't try and self-drive in winter. Even in spring, there can be blistering snowstorms that appear out of nowhere, so always be careful on the roads.
As with any destination, we recommend learning and adhering to certain safety practices when you travel. Be sure to read our personal travel safety tips, compiled from our travels across 7 continents.
ICELAND TRAVEL: BOOKING RESOURCES
ICELAND TRAVEL GUIDE: RELATED ARTICLES
Looking for more info? Check out all the articles we've written on travel to Iceland and start planning your dream trip.