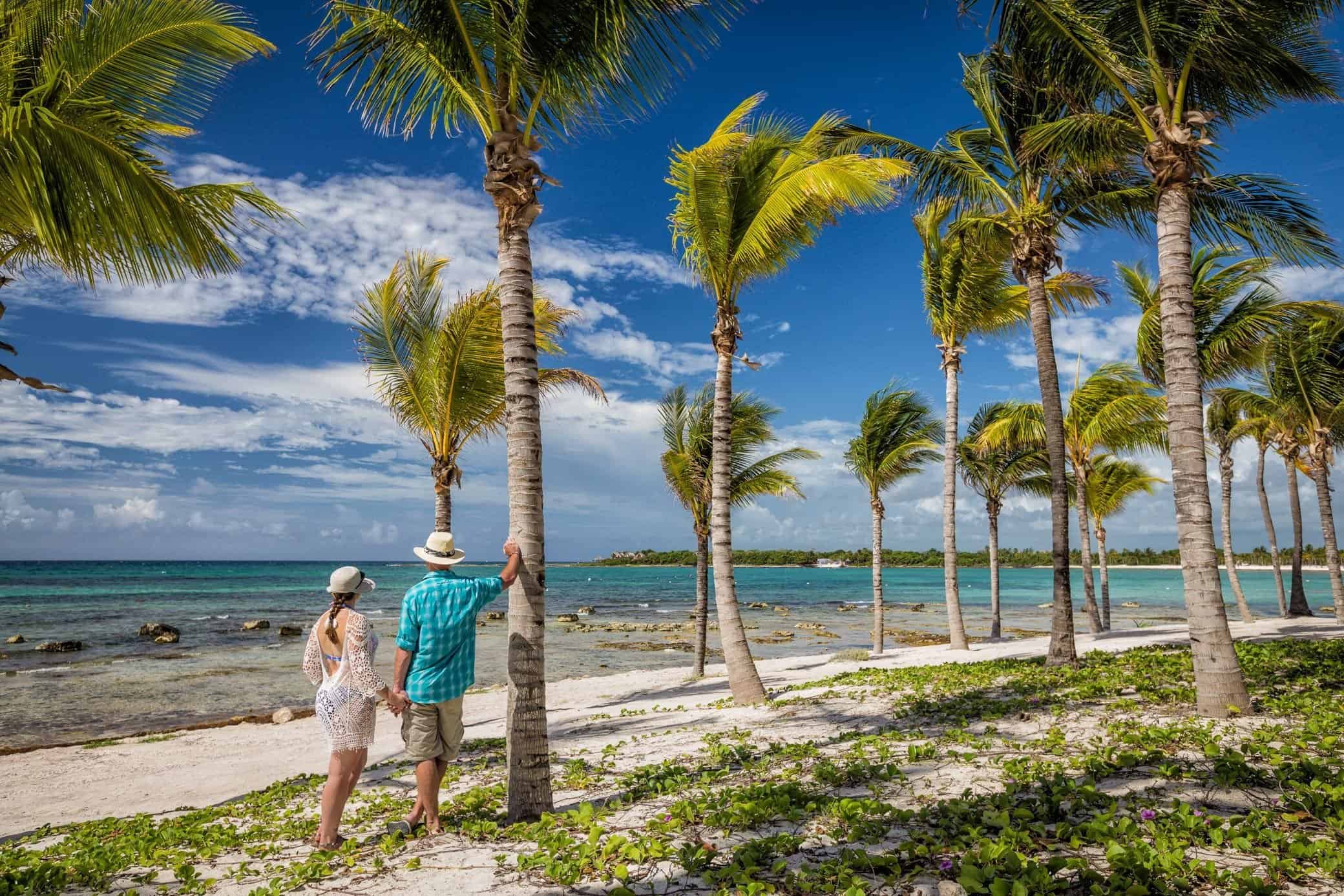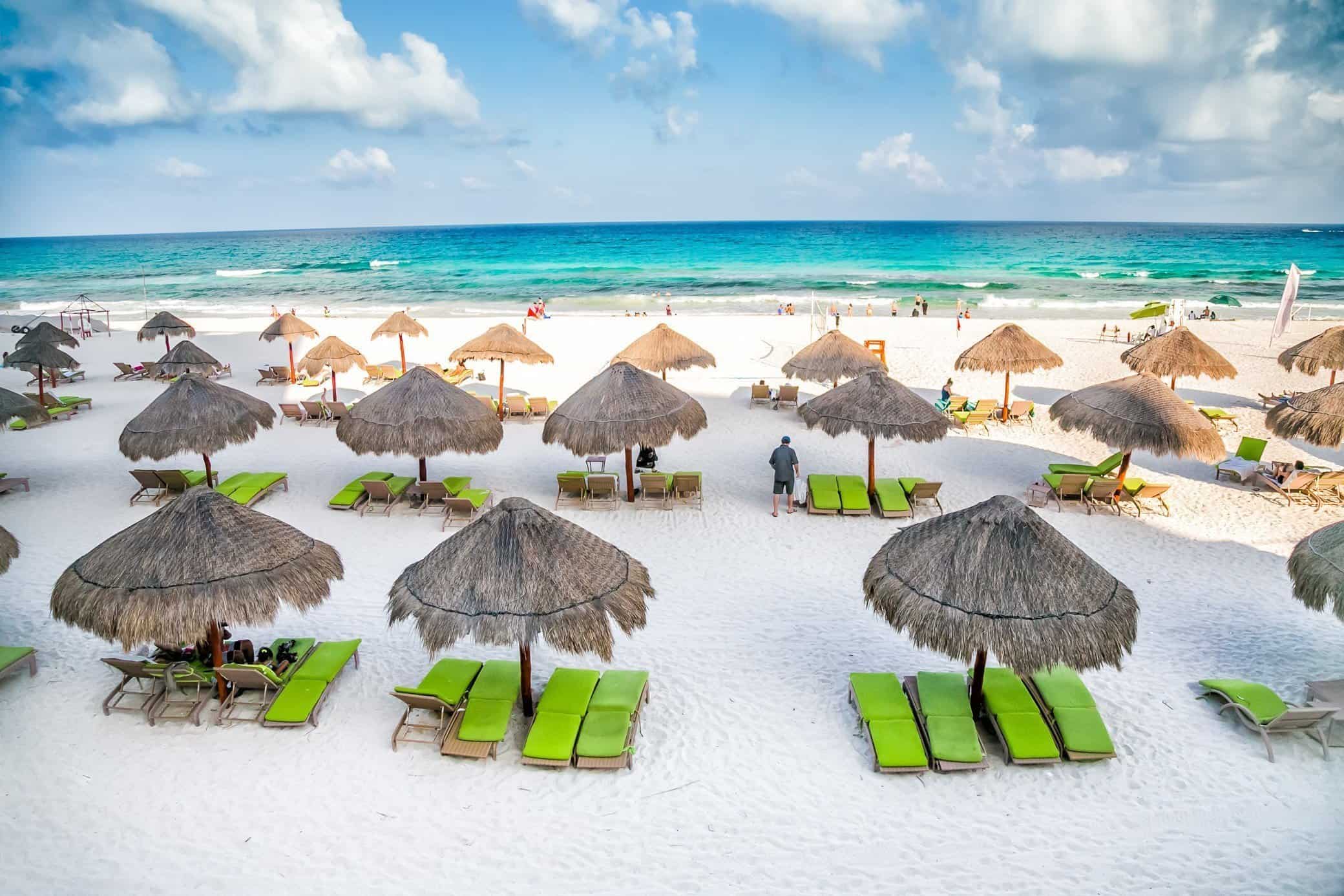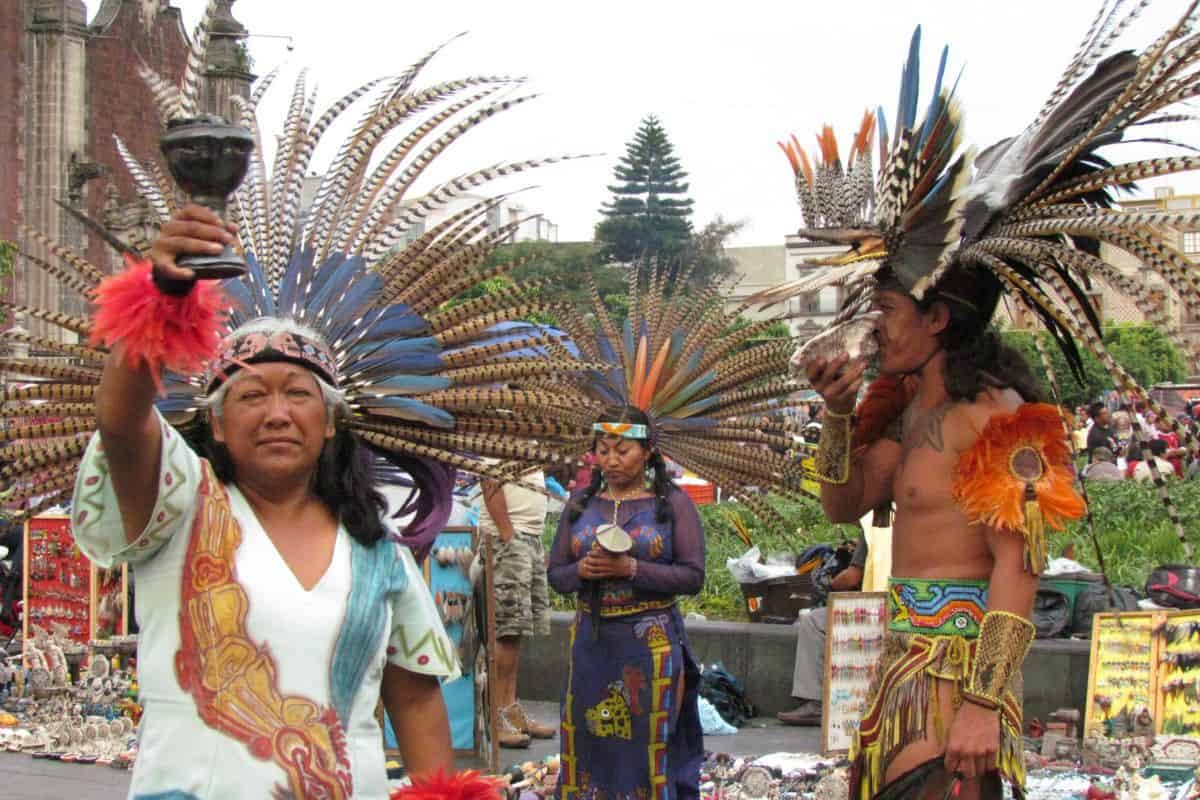 Ultimate MEXICO Travel Guide
Mexico is a country located in North America. While most people think of drug cartels and Caribbean beaches when they think of this country, it actually has so much more to offer. It's literally one of our favorite countries in the world and this Mexico travel guide is going to show you why.
Mexico City (Distrito Federal – D.F) is the capital of this country known for vibrant culture, great food, mayan/aztec ruins and tequila!
Words cannot really express how much we adore Mexico as a destination. From the powder-white beaches of the Yucatan to the cultural history of its great capital, Mexico is a wonder for all types of travelers and despite the travel warnings for the border areas, most of Mexico is perfectly safe for tourists and travelers.
It's a country that will always hold a special place to us because it is the very first country we ever visited together!
MEXICO TRAVEL: QUICK TIPS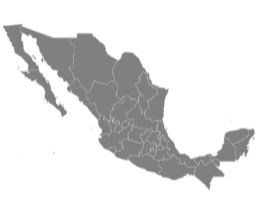 Don't Visit MEXICO Without: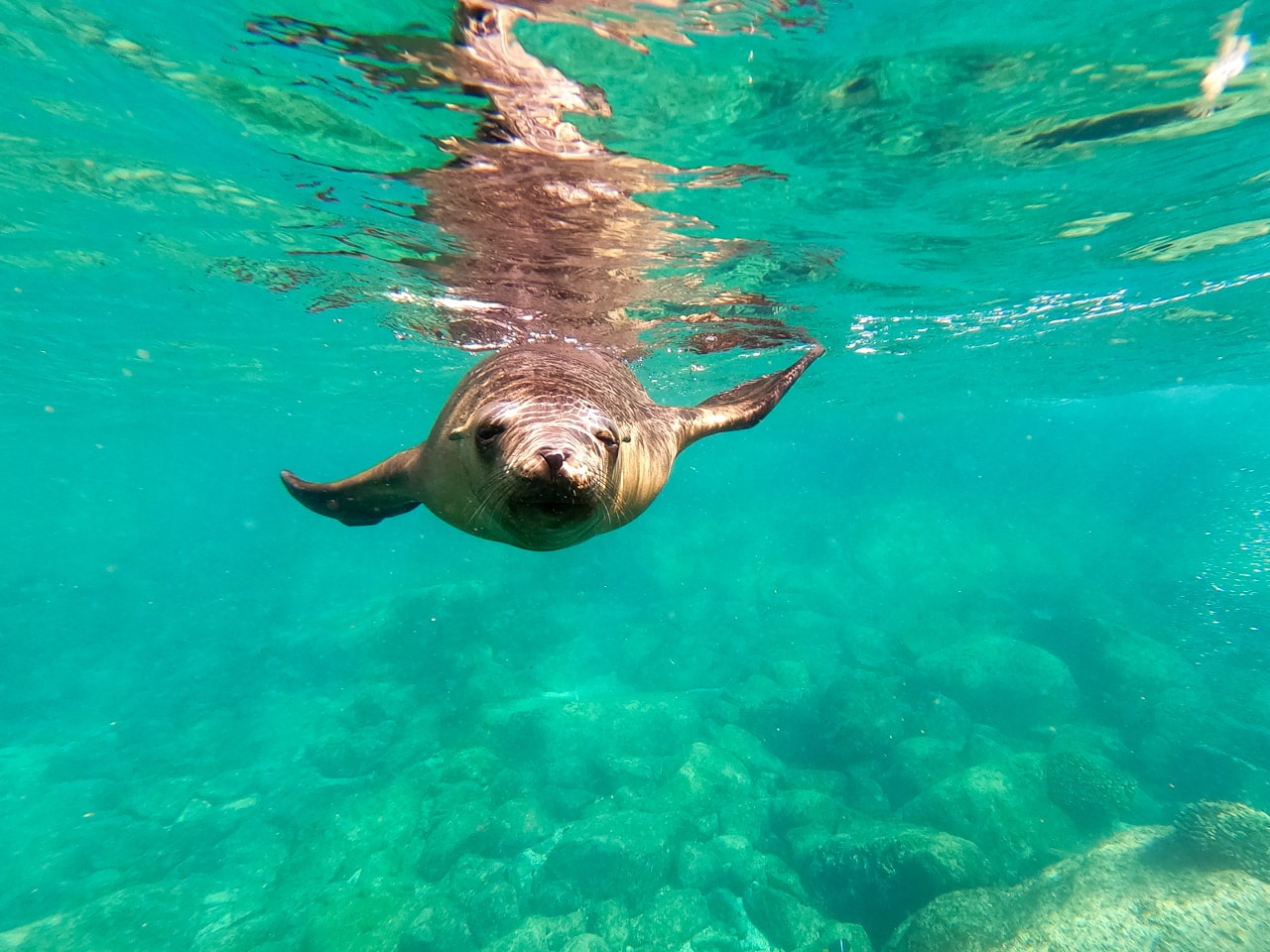 SAIL THE SEA OF CORTEZ
If you like to get away from it all this Baja Mexico cruise is for you. Small adventure ships sail from La Paz, heading as far north as Loreto, visiting many islands & bays throughout the Sea of Cortez.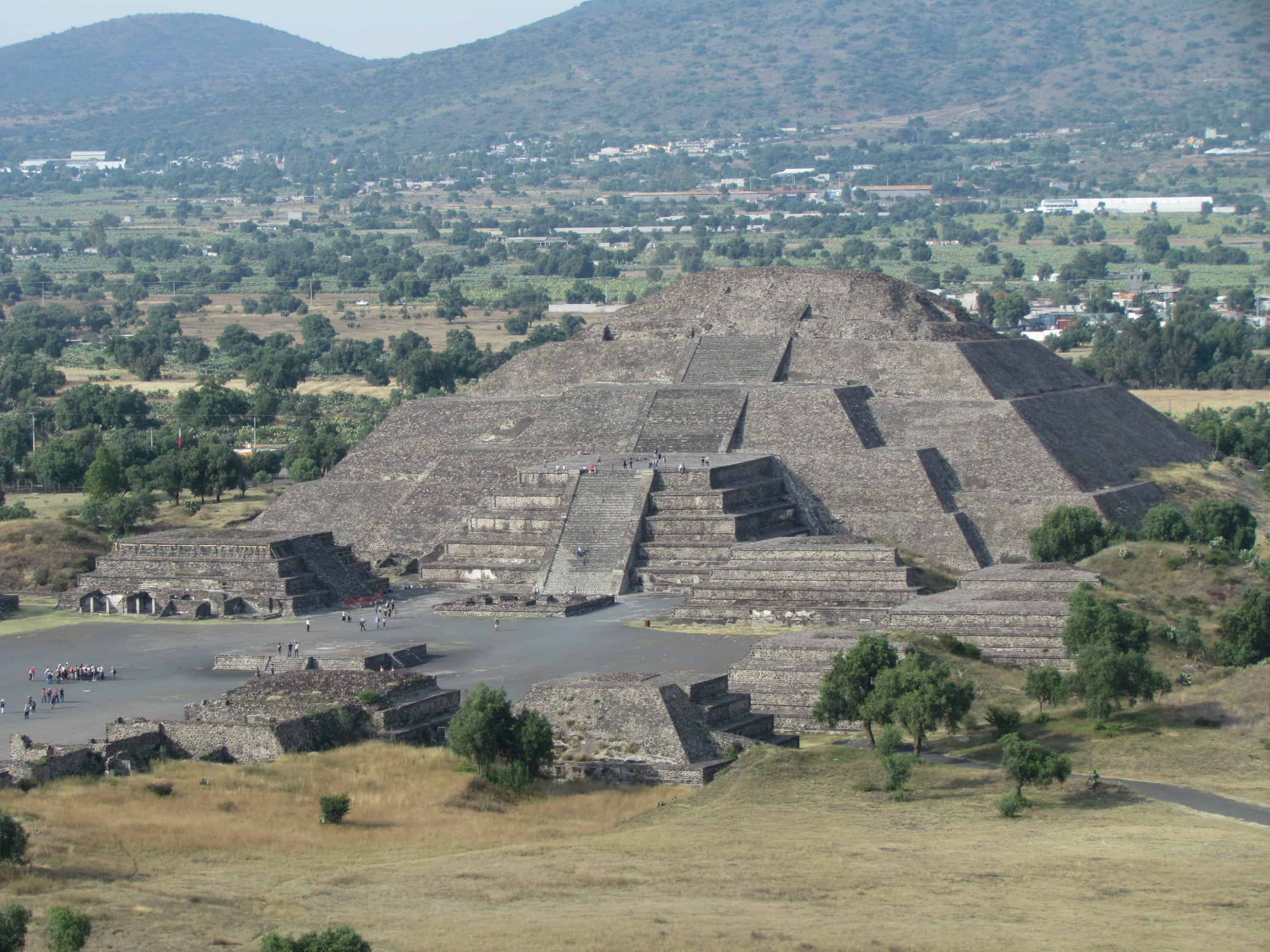 TEOTIHUACAN PYRAMIDS
Rivaling the Great Pyramids of Giza in Egypt, the pyramids of Teotihuacan are impressive structures to visit. Located just outside of Mexico City, this massive site allows you to climb the pyramids too.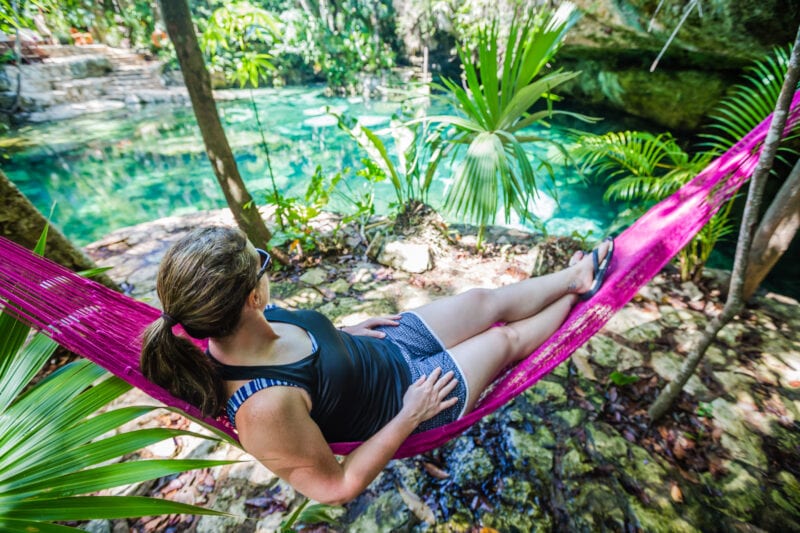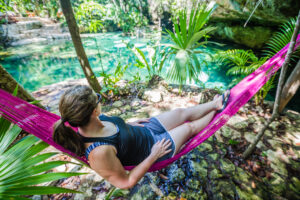 EXPLORE CENOTES
The entire Yucatan Peninsula sits atop a massive freshwater cave system. Sacred to the Mayans, access caves to this system is through cenotes. It is possible to visit them in the Riviera Maya. 
MORE THINGS TO TRY IN MEXICO
There is no shortage of great things to do in Mexico during your visit and the biggest problem you'll face is fitting them all into your itinerary.
Each city has it's own offering and unique things to check out during a visit, so be sure to look at our city guides once you decide where you're itinerary will take you.
SWIM WITH WHALE SHARKS IN CANCUN: While there are plenty of places to swim with whale sharks in the world, Mexico is one of the best from a conservation standpoint. Every year they migrate off the shores of Isla Holbox, making access possible from Cancun and the Riviera Maya.
GET LOCAL IN COMALA: Get into the roots of Mexico as a country and head for some smaller towns that are off the beaten path, such as Colima and Comala. These towns feature old-style Spanish architecture, leftover from the colonizing years. But they are only Spanish in architecture as Mexican culture emanates from every corner. Discovering places like Comala is one of our favorite things to do in Mexico.
VISIT A SEA TURTLE HATCHERY IN MANZANILLO: If you've ever wanted to learn about sea turtle conservation and visit a place that does things right, then heading to the hatchery in Manzanillo is a worthwhile trip. The hatchery protects miles of beach on the Pacific Ocean where large populations of sea turtles return annually to lay eggs.
WATCH GREY WHALES IN MAGDALENA BAY: One of the best whale watching experiences in the world can be found in the sleepy coastal area of Magdalena Bay on the Pacific side of the Baja Peninsula. It is here that migrant grey whales come annually to calf in the shallow protected waters. This makes the watching spectacular.
TAKE A KAYAK TRIP AROUND ISLA ESPIRITU SANTO: An UNESCO World Heritage Site, Isla Espiritu Santo is one of Mexico's most precious gems. Located in the Sea of Cortez and accessible from the Baja Peninsula, the best way to explore this island is by kayak. With its designation, it is operated as a national park, with designated camping areas that can be used by registered companies. Circumnavigating the island takes 9 days, but it is possible to book shorter trips fro kayaking in Mexico too.
GO DEEP SEA FISHING IN COZUMEL: Due to the location of the open waters of the Caribbean, the channel between Cozumel and the Yucatan and the Great Mayan Reef, the waters off the coast of Cozumel are some of the best in the Caribbean for deep-sea fishing. Charter a boat and head out for a day you won't soon forget.
SEE ALL THE MAYAN RUINS IN THE YUCATAN: Serving as the home to the indigenous Mayan population, the Yucatan Peninsula is a living history capsule of a lost civilization. Extensive road systems, cities and pyramids continue to stand today in ruins at sites such as Chitzen Itza, Tulum and Coba all across the area. Rent a car and head off into the jungles to learn more about the Mayans and see their impressive architecture.
ATTEND THE BALLET FOLKLORICO: Performed on a weekly schedule at the Ballet de Bella Artes in the heart of the historical downtown of Mexico City is the wildly entertaining Ballet Folklorico. This show presents the history of Mexico through performance and music. If that isn't enough, one of the last remaining Tiffany stage curtains exists on the stage. That alone is worth the visit.
FIND ALL THE DIEGO RIVERA MURALS IN MEXICO CITY: One of the most famous painters of all time and the husband of the famed Frida Kahlo, Diego Rivera has left his mark all over the sprawling metropolis of Mexico City. You can find his famous pieces while touring many of the other sites, but also in random places as well. If you love history and art, set yourself on a mission to find them all.
SCUBA DIVE OR SNORKEL ON THE GREAT MAYAN REEF: The second largest reef system in the world, the Great Mayan Reef, starts off the tip of the Yucatan Peninsula and runs all the way to South America. This means you have direct access for both snorkeling and scuba diving trips from Cancun, Playa del Carmen and the rest of the Riviera Maya during a visit. Don't hesitate, it's a wonderful way to spend a day.
CELEBRATE DIA DE MUERTOS IN OAXACA: While you will find celebrations for the Day of the Dead happening all across Mexico, with the biggest being in Mexico City, it is in Oaxaca that you'll get to the roots of the famed holiday. Celebrated annually on November 1 & 2, this day is a celebration of all of your loved ones that have passed on. The Mexican heritage celebrates with lavish costumes and skeleton-esque face paintings. It's a sight to behold and one of the best festivals in the world to attend.
FOODIE BUCKET LIST
Mexican food is well renowned across the world, and no travel to Mexico is complete without plenty of time spent eating.
Remember though, that burritos and fajitas are not real Mexican food, but Tex-Mex, although you can find this type of food anywhere that you can't find tourists.
Locals will eat Tacos, Tortas (sandwiches), Quesadillas and many more delights. You can find soups such as Pozole, plenty of beans and rice, and of course, a lot of Mole sauce and chiles.
Each region has its own specialties, so be open-minded when it comes to trying new Mexican food.
MEXICAN FESTIVALS
Mexico is a country that seems to constantly be celebrating something. Every week of the year, perhaps even every day, there's a Fiesta in at least one town or city somewhere in Mexico.
SAINT DAY: Every Barrio has its own Saint Day, and these are lively and vibrant celebrations, which can involve everything from fireworks and free food to bulls charging down the streets.
FIESTAS: The biggest fiestas are found around Easter, with Semana Santa being the most important religious festival of the year, followed of course by Christmas, and the day that celebrates the Guadalupe Virgin.
DIA DE LOS MUERTOS: Another famous event that's a must-see in Mexico, is the Day of the Dead. Held at the end of October this important event is a celebration of life and death when locals remember the deceased and dress in macabre costumes.
DISCOVER THE BEST OF MEXICO!
POPULAR REGIONS IN MEXICO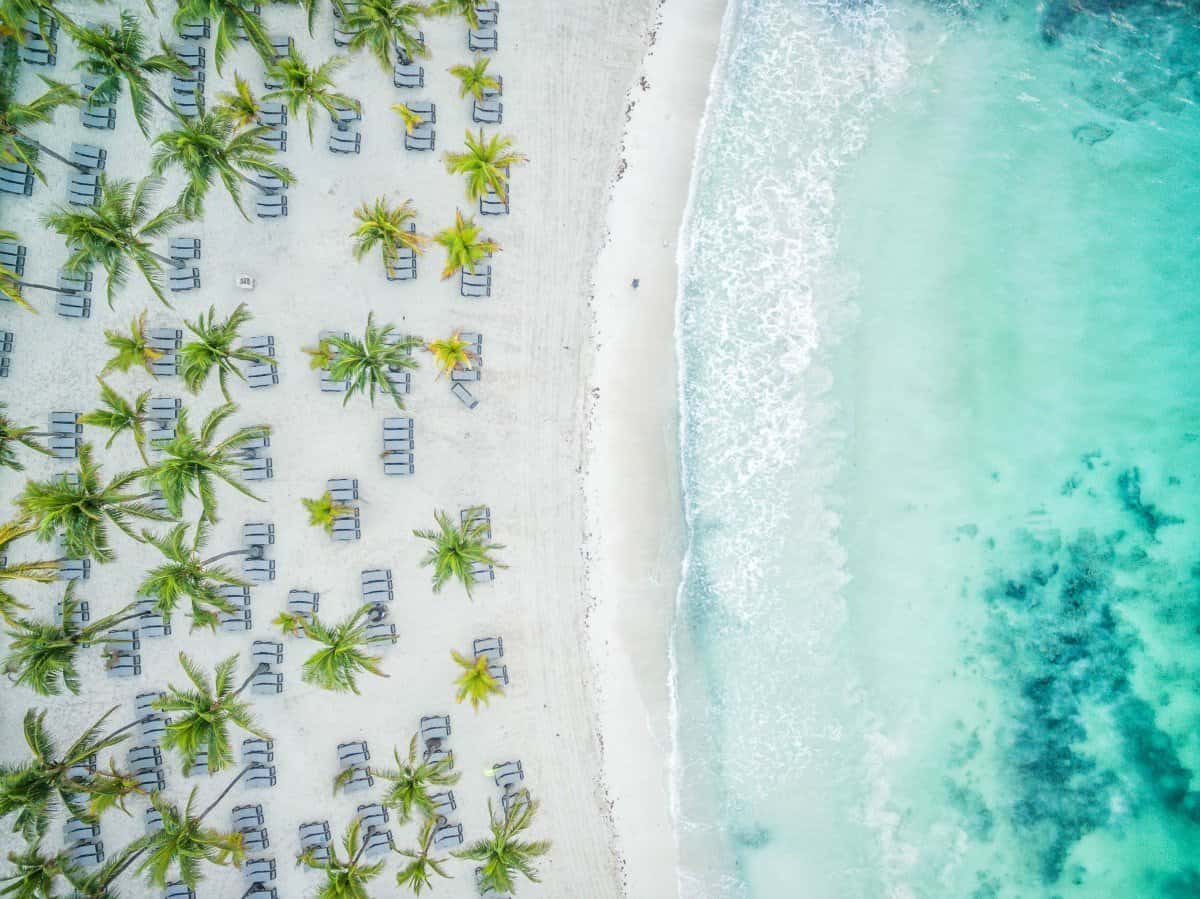 YUCATAN
Mexico's most famous tourist destination is Cancun. Home to sprawling beaches, resorts, bars, and restaurants, this is the place for anyone looking for a traditional Caribbean vacation.

Stay in luxury in Cancun, or head to more boutique stays along the Mayan Riviera, at places like Tulum. There's a lot in the surrounding area and you can explore the Mayan Ruins at Chichen Itza or head to Cozumel Island for great diving and snorkeling.

The rest of the Yucatan Peninsula is also a beautiful place to travel. Visit overlooked Merida, one of the most diverse cities in Mexico, and explore ancient Mayan Ruins that have yet to be overrun with tourists.
There are secluded beaches, humid jungles, and spectacular freshwater Cenotes waiting for you here.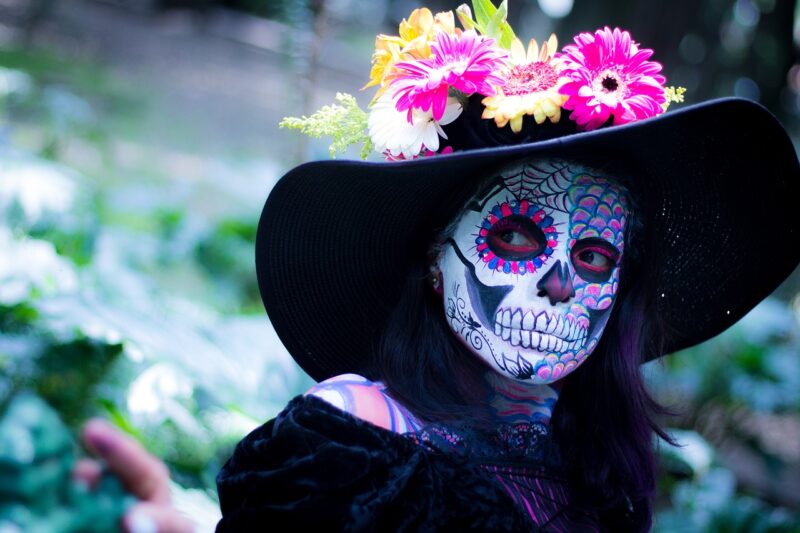 OAXACA
Oaxaca is one of the most intriguing destinations for any Mexico travel itinerary and is often referred to as the cultural epicenter of the country. 

Home to a large indigenous population, this is the place to learn about the complex history of Mexico and how that intertwines with the indigenous cultures. 

It is also home to the best Dia de Los Muertos Celebrations, a fall holiday that honors the dead through celebration.
Drink Mezcal, visit the beaches of Puerto Escondido, or just hang out in Oaxaca City.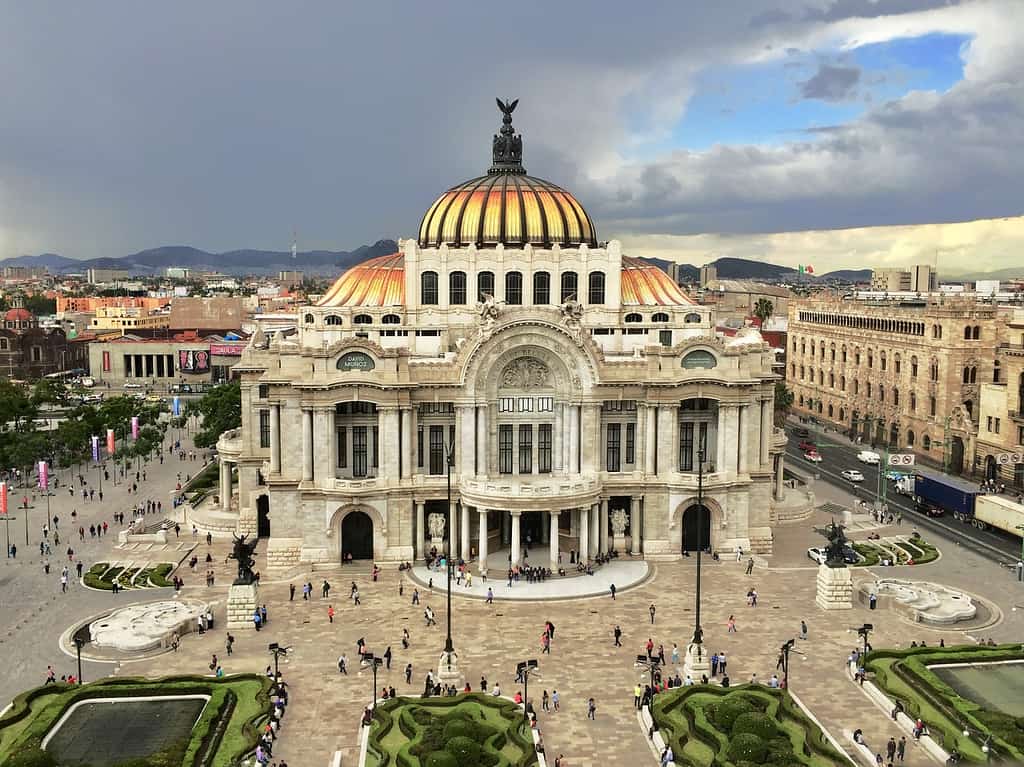 CENTRAL MEXICO
The capital city is a great addition to any Mexico travel itinerary. Often overlooked in favor of the southern beaches or Pacific coastline, Mexico City is a bustling melting pot of history and culture.

Explore the Aztec temples of Teotihuacan, visiting the canals and waterways of Xochimilco, and delve into the enormous expanse of artifacts collected in the huge Museum of Anthropology.

Around Mexico City, you can find some of the most interesting additions to your Mexico travel plans.

In the highlands, you can visit beautiful towns and cities such as Guanajuato and San Miguel de Allende.

Explore old colonial towns, learn about Mexican history and enjoy the cooler climes at higher altitudes.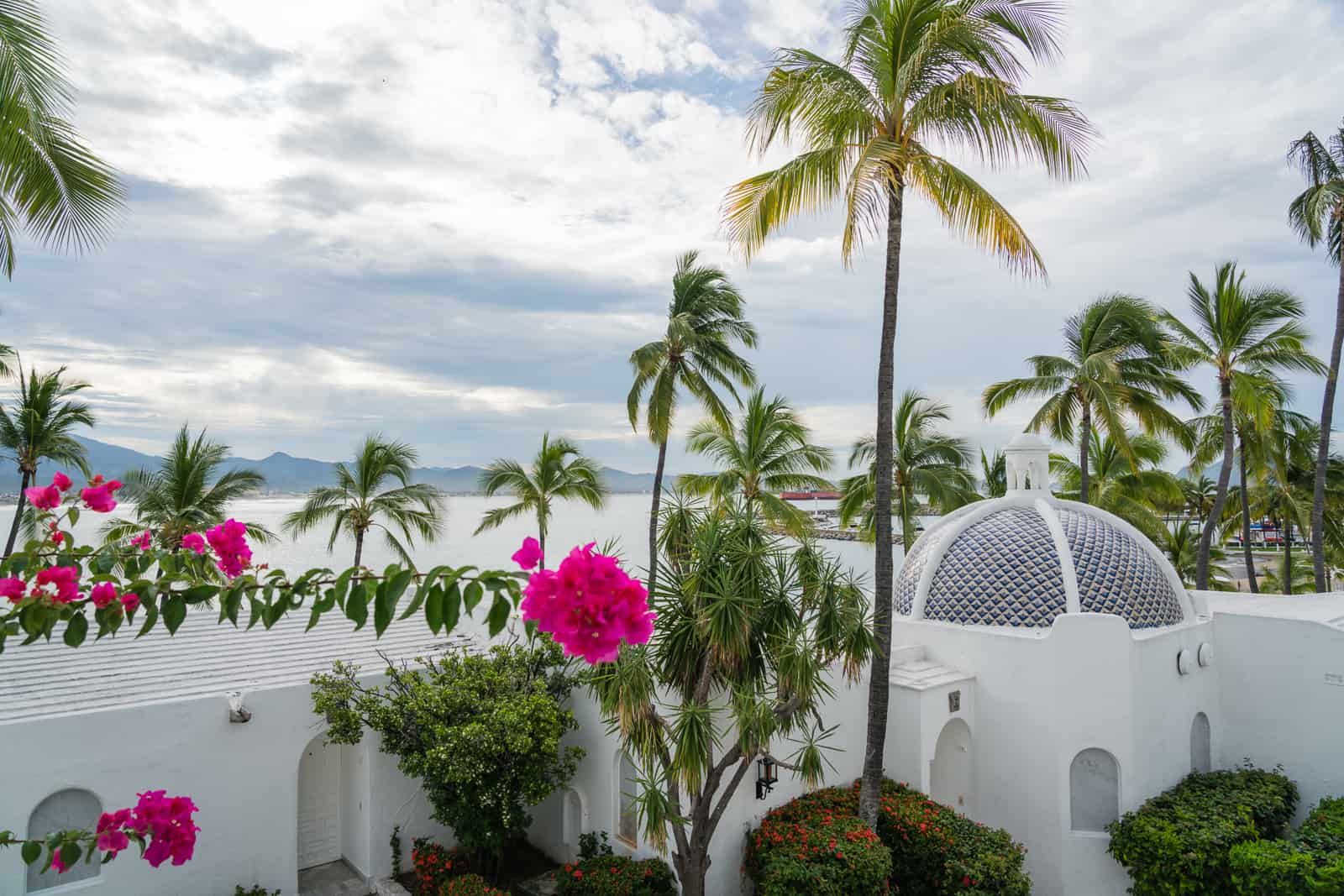 PACIFIC COAST
Mexico's Pacific Coast is famously known for the beachside resort towns of Puerto Vallarta, Acapulco, Mazatlan, and Nuevo Vallarta. These are all great destinations if you are looking for a beach getaway.
 
But don't be afraid to look further afield at places off the beaten track, such as Colima, Comala, Manzanillo, and Jalisco.

Jalisco state is home to Mexico's second-largest city, Guadalajara. This sprawling metropolis has a charming historic center, and it's also where you can ride the Tequila Express Train to visit the town of Tequila.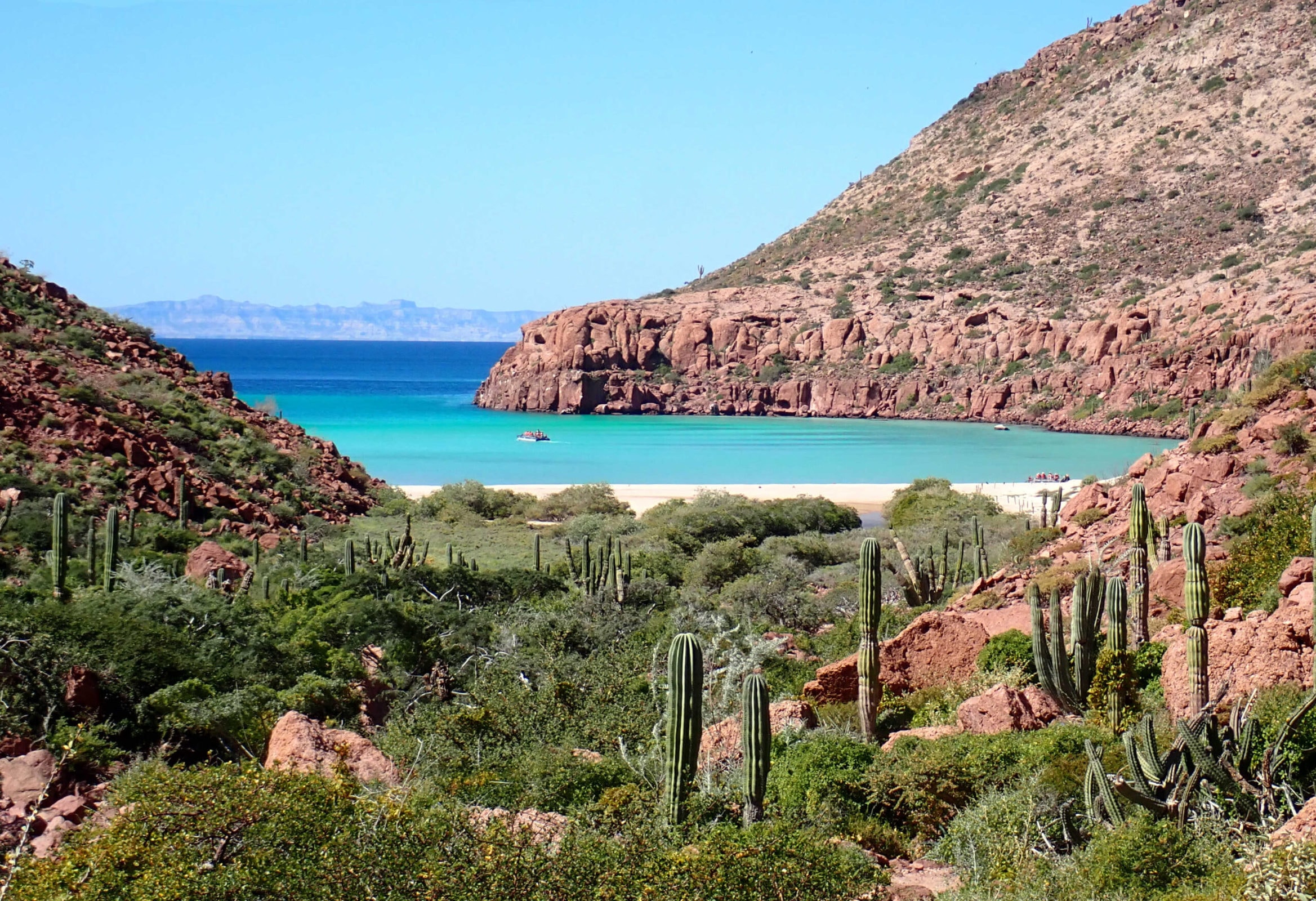 BAJA CALIFORNIA
Baja California is one of the best destinations on the Pacific Coast. Centered around Cabo or La Paz, you can enjoy beautiful beaches and vacation homes in the sun.

Much like the Yucatan, the areas of Cabo San Lucas and Los Cabos are well developed for tourism. You can find full-blown tourist towns and a wide selection of sprawling all-inclusive resorts to choose from too.

For a quieter experience, you'll want to head north to La Paz, a small local city that is the gateway to exploring the Sea of Cortez and its islands, such as Isla Espiritu Santo.

The diving is excellent and between October and March, you even have the chance to swim with Whale Sharks here.

MEXICO TRAVEL BUDGET
Setting a budget for travel to Mexico is highly dependent on your travel style. It is possible to visit just about anywhere in Mexico on any budget and still have a great trip. That said, you can make your trip as basic or as luxurious as you desire.
To help you set your budget, we've included some base range price estimations for travel within Mexico. Of course, keep in mind that prices can fluctuate based on seasons, availability and festivals.
ACCOMMODATION: Costs can be relatively inexpensive throughout Mexico and there is a huge range of options. If you're looking for resorts and all-inclusive hotels, then head to Cancun. Travel in low season and you can find a bargain. In cities such as Mexico City, you can find great hotels in Central locations for USD 20 per person per night, and hostels for half that price.
ATTRACTIONS: Costs vary, but in touristy destinations, they aren't as cheap as you might be expecting. For instance, scuba diving in Cancun can cost as much as 100 USD a dive (compare this to Roatan, in the Caribbean, where you can dive for 20 USD a tank). Guided tours are also relatively expensive given the low cost of living and you can expect to pay around USD 100 per person for a day tour, or even a food tour in Mexico City. Museums are generally cheap though, except the most famous sights such as Chichen Itza or the Frida Kahlo House.
TRANSPORTATION: Mexico is a big country, but well connected by buses and flights. Flights can often cost less than long-distance buses if booked in advance. A flight from Cancun to Mexico City can be as little as 40 USD if booked ahead of time, whereas a bus will cost 100 USD and take 20 hours. On shorter routes, buses are great value though. Cancun to Merida, a four-hour journey, will cost around 20 USD on a first-class bus. Public transport in cities is incredibly cheap, and the Mexico City metro only costs 20 cents per ride, for instance.
FOOD: Food is also inexpensive, especially if you're willing to eat like the locals. You can pick up street food like a Torta or a plate of Tacos for around 1 USD while a Corona beer is also only going to set you back a dollar. Sit-down restaurants are more expensive, but still, great value compared to other countries such as the USA. You can expect to pay 10 USD per person for a meal, including a drink or two.
BUDGET
---
25 USD PER DAY
Stick to hostels, public transport, eat street tacos and only enjoy only a few free to cheap activities and museums.
MID-RANGE
---
50 USD PER DAY
Stay in a private hotel room or vacation rental. Eat both street food and restaurant food, lots of museums, attractions and day trips.
LUXURY
---
200 USD + PER DAY
Staying in high-end resorts in Cancun. Restaurant meals or all-inclusive. Lots of cocktails, lots of activities and tours.
HOW TO GET AROUND IN MEXICO
Don't underestimate the sheer size of Mexico when you're planning your Mexico travel itinerary. Don't try and plan too much, as it can take time to travel between regions.
For shorter journeys, you can take collectivos or local minibusses and share taxis. In many cities, you can now use Uber, although not everywhere.
FLIGHTS: The easiest way to travel long distances is to fly. Regional airlines such as Volaris and Interjet offer cheap deals and cover most of the country. Travel time between Cancun and Mexico City is 2 hours when flying, and between Mexico City and Chihuahua is also 2 hours.
BUS: The bus network is extensive and efficient, with different classes ranging from third class local buses through to first-class luxury buses. On the coast, you may néed to take boats and ferries, from Playa del Carmen to Cozumel Island, for instance.
CAR RENTAL: It is common to rent a car in well-developed tourist places, such as the Yucatan or Cozumel. This can make it easier to explore the many towns and cenotes that dot the area. Outside of here, however, it is not as commonplace. Check out Discover Rental Cars for great deals.
TRAIN: There is only one passenger train route, the Copper Canyon train in the north, so overland travel will be by bus.
CRUISING: Visiting Mexico by cruise is popular, although it limits your exploration to the coast. This said, most major cruise companies make stops at Cozumel, the Riviera Maya, Puerto Vallarta, Acapulco and Cabo. So it can be a good way to see a lot of Mexico's most famous cities. You can also take a small ship adventure cruise in the Sea of Cortez.
WHEN TO VISIT MEXICO
Mexico's climate can vary dramatically depending on where you are in the country. The north is arid, dry and sweltering hot, the central highlands are at altitude and cool through much of the year, while the south is tropical and home to humid jungles.
Generally speaking, the high season falls between November and March. This is winter, and it's when the country is driest.
Low season is from April through to October, when it can be incredibly hot and rainy and when there's a danger of hurricanes hitting the coast, particularly the Caribbean.
Winter is usually the best time to visit Mexico, as this is when the weather is cooler and there's little chance of rain. This is also when you'll be paying the highest prices, as winter is the busiest time of year, especially over the December holidays.
For more information, check out the Best Time to Visit Mexico: Month by Month Breakdown
PACK LIKE A PRO FOR YOUR TRIP!
SAFETY IN MEXICO
Mexico never makes the news for good reasons, and the country does have huge problems with Cartels, corruption and violence.
Thankfully though, none of this is going to affect the savvy traveler. In tourist hotspots such as Cancun, you're safe from any violence, although be wary of your belongings. Be careful at night, and avoid going out alone.
Some areas should be avoided though, or traveled through with caution. These include Acapulco and the border cities with the USA such as Juarez.
Where you can, take first-class buses as these won't stop and they have extra security. Equally, don't jump into taxis on the street, use Uber or other ride-sharing apps, or order a secure taxi inside the bus station, hotel, or airport.
As with any destination, we recommend learning and adhering to certain safety practices when you travel. Be sure to read our personal travel safety tips, compiled from our travels across 7 continents.
MEXICO TRAVEL: BOOKING RESOURCES