The 63 US national parks cover more than 84 million acres of the United States. Each park has been designated to protect and preserve a specific area's ecosystems, historic sites, landscapes, and wildlife.
Choosing which ones to visit can be daunting, but when traveling to any state — remember to include a visit to a national park. It is always an exciting way to learn more about the area.
Whatever type of environment and adventure you're into, we can guarantee that you can find it when visiting the national parks in America.
To simplify the process of travel planning, we've put together this complete list of the USA National Parks by state, in alphabetical order.
---
Complete List of US National Parks By State
---
Alaska (8)
---
Denali National Park and Preserve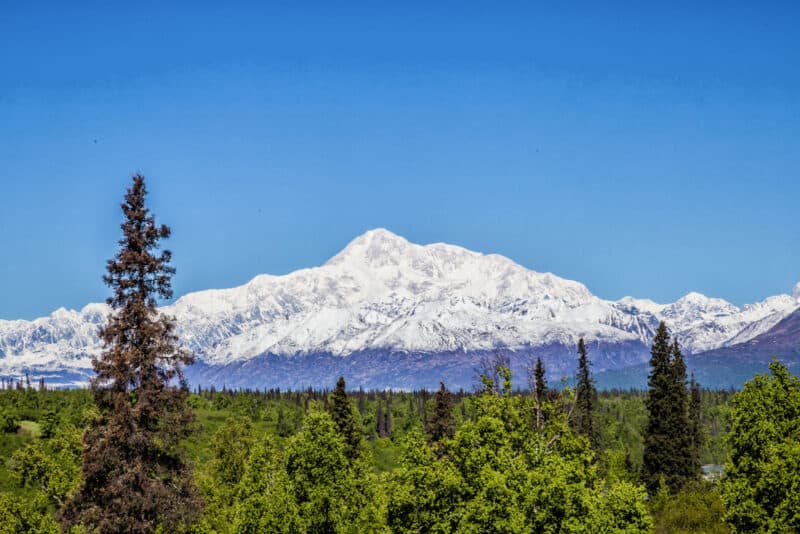 Denali National Park is Alaska's most-visited park and is home to the wild Alaskan tundra. It covers about six million acres, with a third made up of unspoiled wilderness. This wonderfully remote park is where visitors can spot Alaska's "big five" — bears, caribou, Dall sheep, moose, and wolves – in their natural habitat.
Gates of the Arctic National Park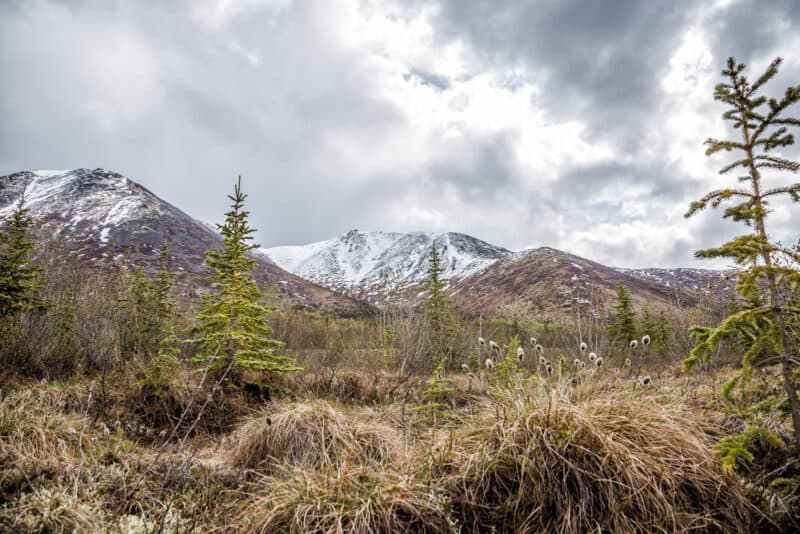 Located right above the Arctic Circle, this park enjoys almost 24 hours of sunlight during summer and the mystical Aurora Borealis during winter nights. Gates of the Arctic is the best place to head for those who want to go off the grid while surrounding themselves with spectacular natural beauty with almost no one else around.
Glacier Bay National Park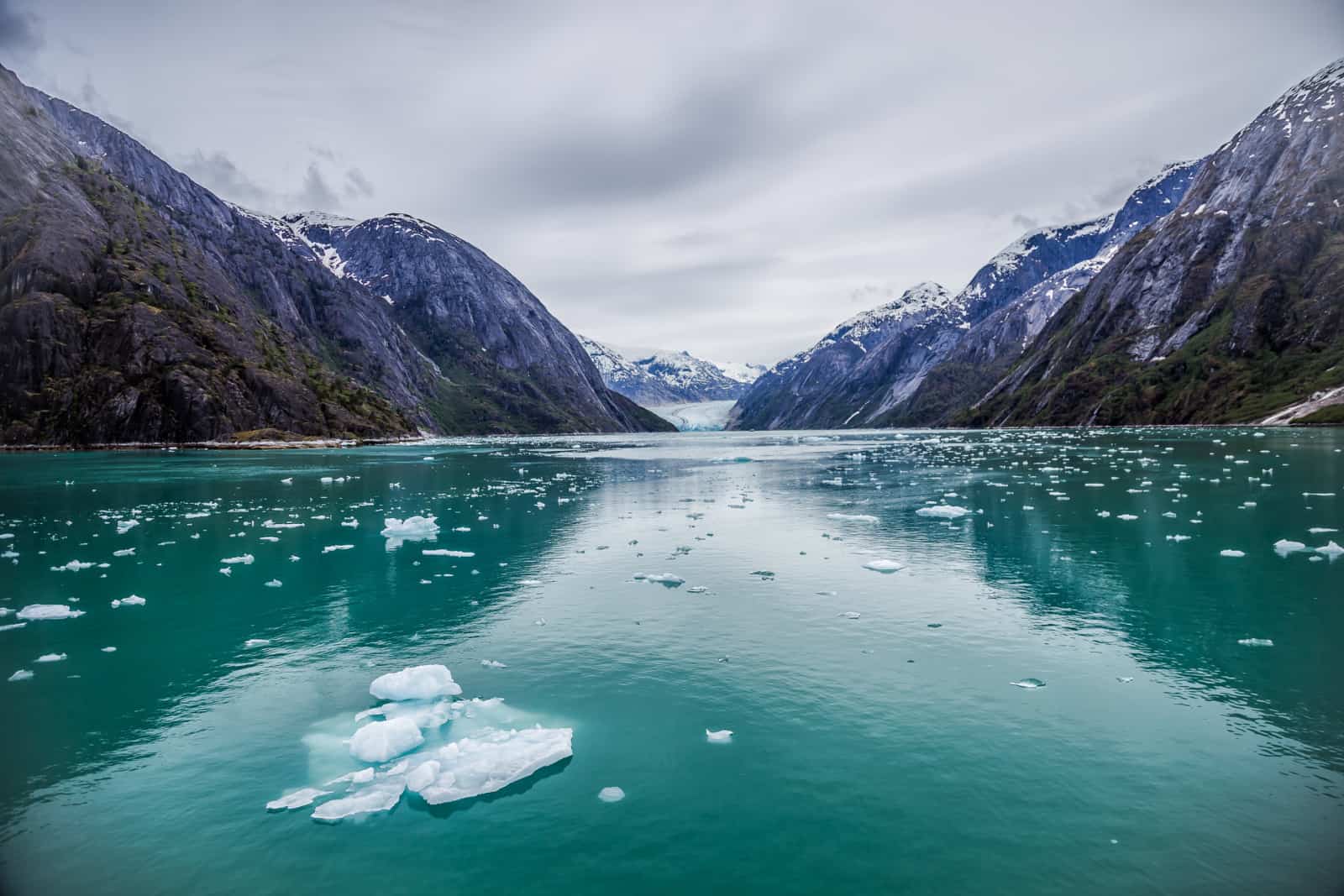 Only accessible by a big boat, air taxi, or via the Alaska Marine Highway ferry, Glacier Bay National Park comprises nearly three million acres of wilderness. Hike through any of its elevated trails and see rainforests, rugged mountains, sheltered fjords, and glaciers.
Plan Your Trip to Glacier Bay National Park: Glacier Bay National Park in Alaska: Ultimate Planning Guide
Katmai National Park and Preserve
An area that can only be accessed by plane or boat, Katmai National Park is a haven for adventurers. Wild and remote, the park was home to the largest volcanic eruption of the 20th century – in the Valley of Ten Thousand Smokes.
Kenai Fjords National Park
The Kenai Fjords are the 700-square-mile remnants of a colossal glacier that once covered most of Alaska — Harding Icefield. Take a sightseeing tour and see how this massive glacier carved out the landscape. Check out the park's many glaciers and fjords and the isolated mountain peaks, all nestled within the 670,000-acre park.
Kobuk Valley National Park
In winter, you'll be able to reach the park via snowmobile; but in summer, you can jump on a boat or a plane to get there. In Kobuk Valley National Park, immerse yourself in the natural beauty with a boat trip down the Kobuk River or a trek through the backcountry. Make sure you take time to google the most spectacular attraction in the park: the trio of arctic dunes that are some of the most active dunes in the world.
Lake Clark National Park
The four million acres Lake Clark National Park is so big that two Yellowstone National Parks could fit inside it. This vast wilderness can only be accessed by a boat or floatplane that departs from the remote community of Port Alsworth. It's also one of the best places in the world to view and photograph Coastal Brown Bears.
Plan your trip to Lake Clark National Park: How to Plan the Ultimate Alaska Bear Camp Adventure in Lake Clark National Park
Wrangell – St. Elias National Park
Encompassing 13.2-million acres, the mammoth Wrangell St. Elias can fit Yellowstone, Yosemite, and the entire country of Switzerland within its borders. This remote and wild park is home to four major mountain ranges, nine out of the sixteen tallest peaks, one of North America's largest active volcanoes, and 60% of the country's glaciers.
---
Arizona (3)
---
Grand Canyon National Park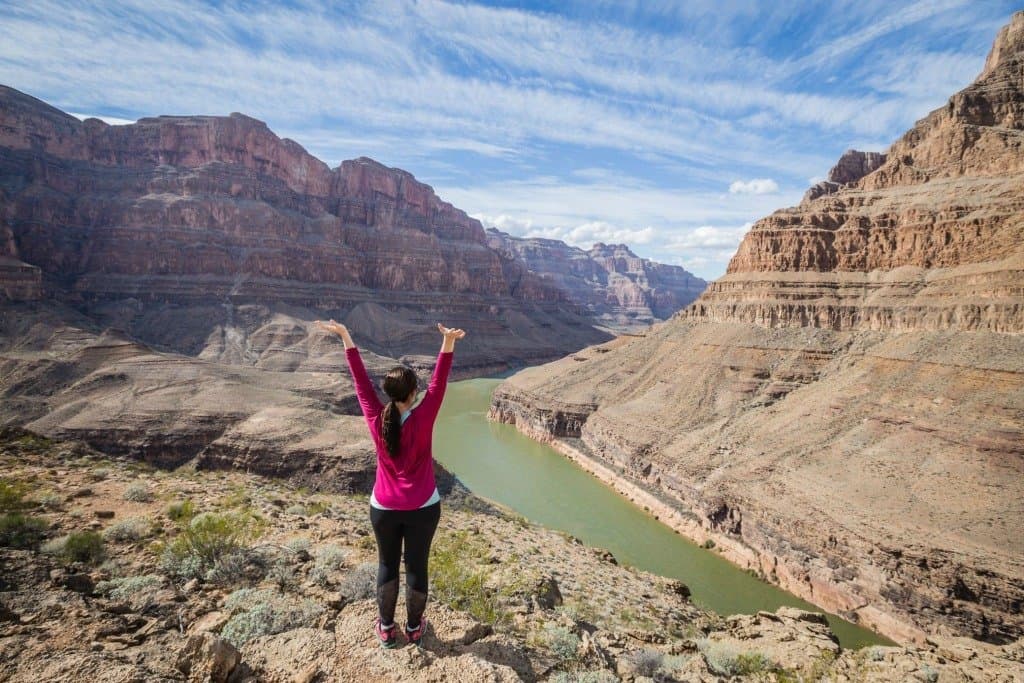 Yes, the 6,000-feet deep Grand Canyon can be seen from space and the designated Grand Canyon National Park was established to preserve and protect this massive natural wonder. This classic American road trip destination consists of two sides – North Rim and South Rim. Traveling from one rim to another takes about five hours.
Plan Your Trip to Grand Canyon National Park:
Petrified Forest National Park
The Petrified Forest National Park's intriguing name came about because of its large deposits of petrified wood. Located in the Navajo and Apache counties in northeastern Arizona, the park is home to an ancient river bed and forest spread throughout the area. The Petrified Forest is also known as "the painted desert" because of the crystallized and colorful tree rings that date to millions of years ago.
Saguaro National Park
The 71,000-acre desert Saguaro National Park is best-known for the saguaro cacti. The park is a saguaro sanctuary that also features a cactus garden. Saguaro National Park is divided into the Tucson Mountain District and the Rincon Mountain District, connected by 165 miles of hiking trails. Some of the best things to do here are trekking along the National Scenic Trail and watching stunning desert sunsets.
---
Arkansas (1)
---
Hot Springs National Park
Aptly nicknamed the "American Spa," Hot Springs National Park was once named "the Valley of Vapors." This park is a haven for those who want some quality R&R. In fact, the park has been the go-to spa in the state since the 1800s. After relaxing at the Buckstaff Bathhouse or Quapaw Baths and Spa, visitors can take a stunning, scenic drive to view the mountains surrounding the area.
---
California (9)
---
Channel Islands National Park
Located 25 miles from the southern California coast are eight relatively-undiscovered islands. Five of these islands form the Channel Islands National Park, and each has its own distinct character. The most visited island is Santa Cruz Island, home to the "Painted Cave," one of the world's largest sea caves. Another must-see on this island is its highest point, Diablo Peak.
Death Valley National Park
More than its dreary terrain, stunning bike trails, or an area 300 feet below sea level, Death Valley is a must-visit at night. Those who love stargazing will appreciate how breathtakingly beautiful and clear the sky is from Death Valley. An International Dark Sky Park, Death Valley is a fantastic place to view celestial events like meteor showers or simply gaze into the starry sky.
Joshua Tree National Park
The park is named after these odd-looking trees; the name came from Mormon settlers who crossed the Mojave Desert in the mid-1800s. Apart from its namesake tree, Joshua Tree National Park is a protected area with rugged rock formations and desert landscapes. The park is also known for its colorful wildflowers that go into full bloom during April.
Kings Canyon National Park
Originally named after General Ulysses S. Grant, the park's current name comes from the creek that once ran through the canyon. Being 2,000 feet deeper than the Grand Canyon in Arizona, it is a sight to behold. Kings Canyon is one of two adjacent parks (the other is Sequoia) in Central California, located just three hours away from Yosemite. Like Sequoia, this park is abundant with the adjacent park's giant namesake trees.
Lassen Volcanic National Park
The 106,000-acre Lassen Volcanic National Park is home to four different volcano types – cinder cone, composite, plug dome, and shield. The park's elevation ranges from 5,300 feet to more than 10,000 feet, the highest being Lassen Peak itself. The northwest area is home to Manzanita Lake, where visitors can swim and kayak. The mountainous southwest area is home to the remnants of 11,500-foot Mt. Tehama, a now dormant volcano.
Pinnacles National Park
Pinnacles National Park is known for the volcanic rock formations dominating the landscape, dividing the park into the east and west. Miles of hiking trails connect these areas, where there are talus caves, rock climbing spots, and craggy spires. On top of its geological features, Pinnacles is known for its incredible night sky – perfect for stargazing.
Redwood National Park
This 130,000-acre Redwood National and State Park is a protected area home to the tallest trees on Earth. Today, the park maintains a beautiful region of coastal redwood – as well as beaches and stunning sequoia trees. Located just a few hours away from San Francisco, Redwood makes for an ideal camping or road trip.
Sequoia National Park
Sequoia National Park is situated next to Kings Canyon and is named after the ancient, tall trees that fence the area. This forested Park is located in the Sierra Nevada of east-central California. It's a must-visit for hikers as the trails are not so strenuous, and they're always protected by the shade of the giant Sequoia trees.
Yosemite National Park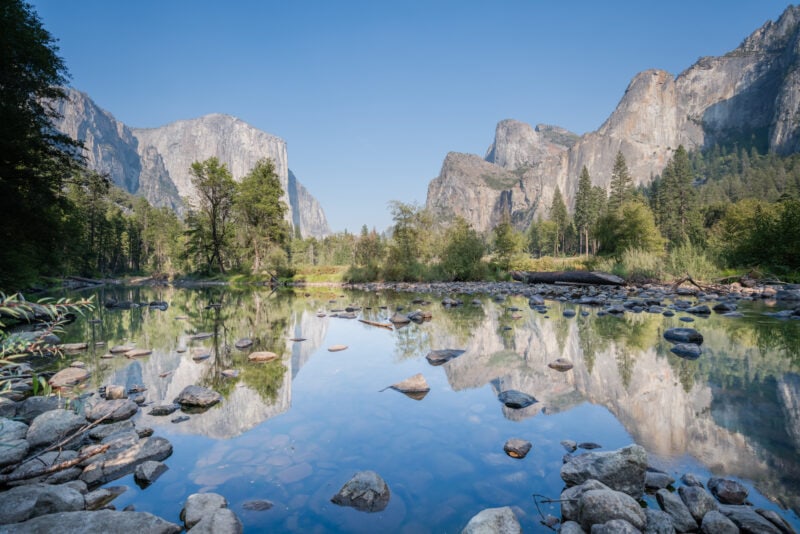 Best known as the country's first official national park. Yosemite National Park's most famous area is its stunning valley. Located in the Sierra Nevada mountains, the park is home to enormous sequoia trees. The Tunnel View is among its best features, with breathtaking views of the Bridalveil Falls, granite cliffs and monoliths, and sweeping meadows.
Plan Your Trip to Yosemite National Park:
---
Colorado (4)
---
Black Canyon of Gunnison National Park
The name sounds like a sequel to a horror-fantasy novel, but this park is a lovely spot for hiking, kayaking, rock climbing, and scenic drives. The vast Black Canyon of Gunnison is home to the craggiest spires and oldest exposed rock in North America, as well as stunning night skies perfect for stargazing.
Great Sand Dunes National Park
How about hurtling down North America's highest dunes on a snowboard or bike? That's precisely what awaits visitors at the Great Sand Dunes National Park, along with diverse trails, alpine lakes, and peaks such as the 13,29-foot Mount Herard,
Mesa Verde National Park
Mesa Verde National Park is a protected area home to 5,000 archaeological sites and 600 cliff dwellings that dates back to 600 AD. Just 35 miles west of Durango, Colorado, this area is among the richest archeological zones in America. If you want to find out about Ancestral Pueblo culture during your trip, visit the Chapin Mesa Archeological Museum.
Rocky Mountain National Park
Rocky Mountain National Park comprises 48 miles of scenic drives and 335 miles of hiking trails. The park's "highway to the sky" is a must-visit experience: visitors can enjoy some breathtaking alpine scenery before reaching the peak for sprawling views of the park and surrounding areas.
---
Florida (3)
---
Biscayne National Park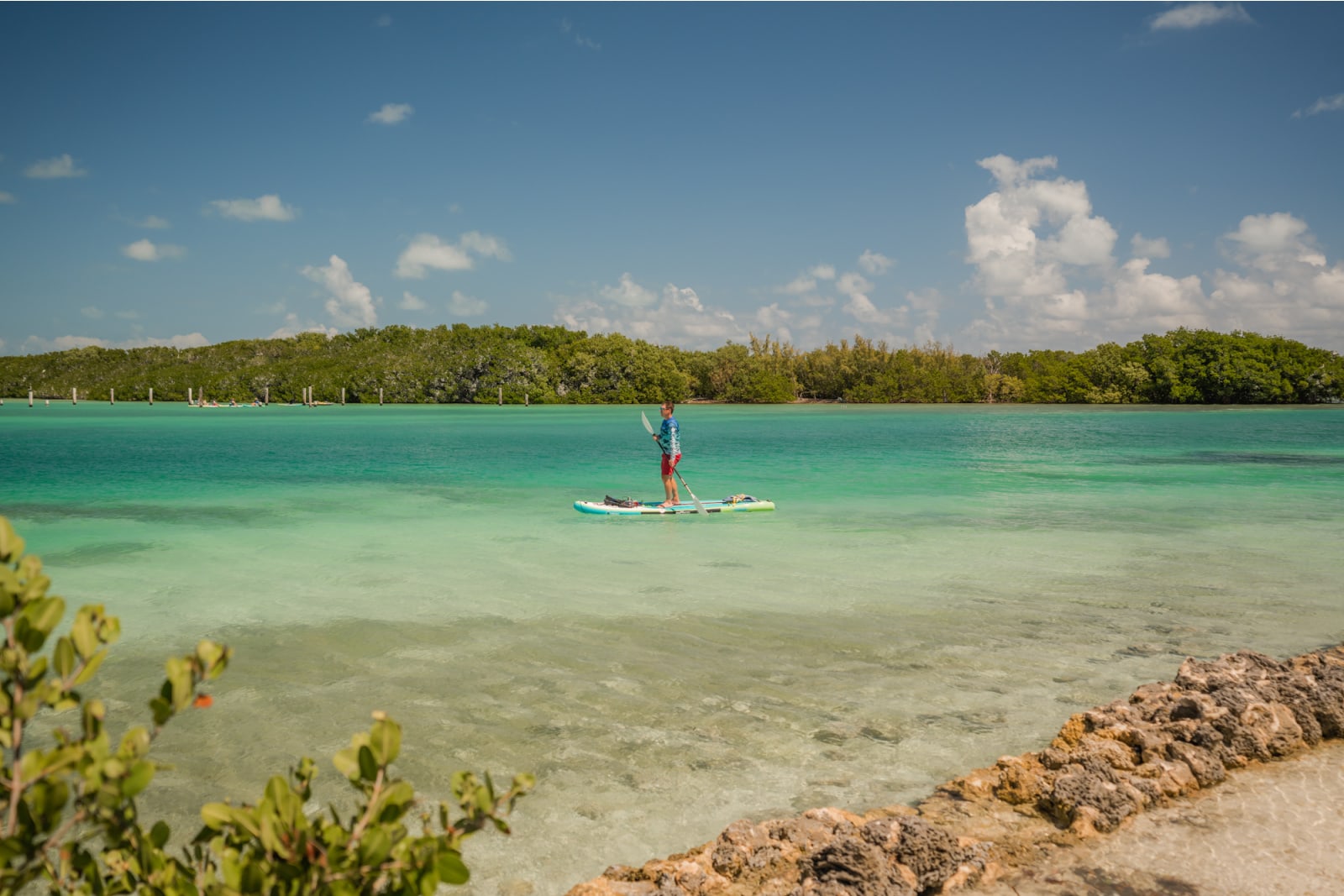 Located in the northern Florida Keys, Biscayne National Park is home to islands, mangroves, rich marine ecosystems, and stunning dive sites. Biscayne has a lot in store for those looking for that Old Florida feel – from bonding with dolphins and turtles to embarking on an undersea adventure to see shipwrecks.
Plan Your Trip to Biscayne National Park:
Dry Tortugas National Park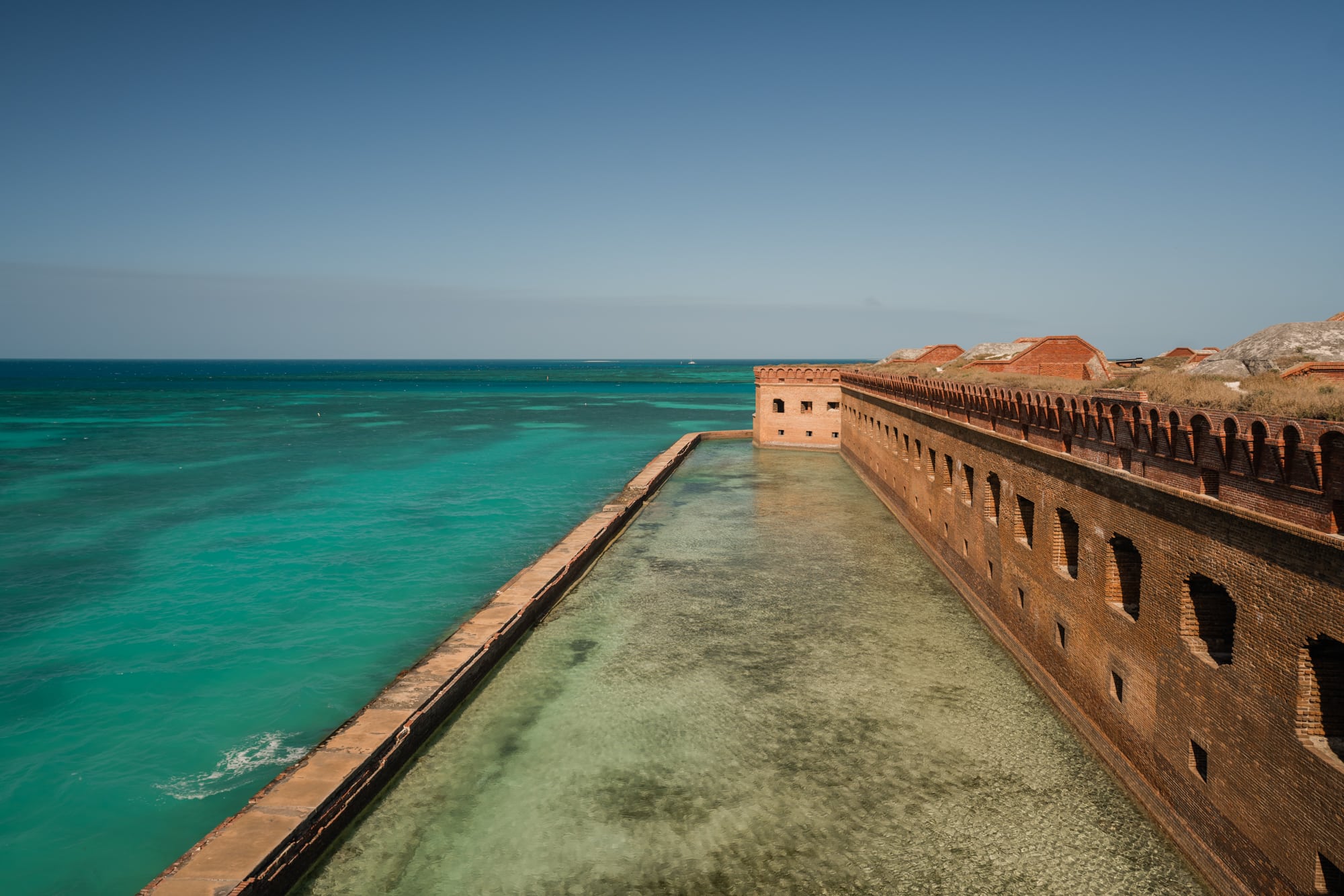 Only accessible by ferry from Key West – and mostly in the Caribbean Sea – Dry Tortugas is ideal for seaside camping. It's made up of seven lush islands frequented by boaters, divers, and snorkelers, who love the beaches, the lighthouse, swimming with sea turtles, or seeing protected coral reefs.
Plan Your Trip to Dry Tortugas National Park:
Everglades National Park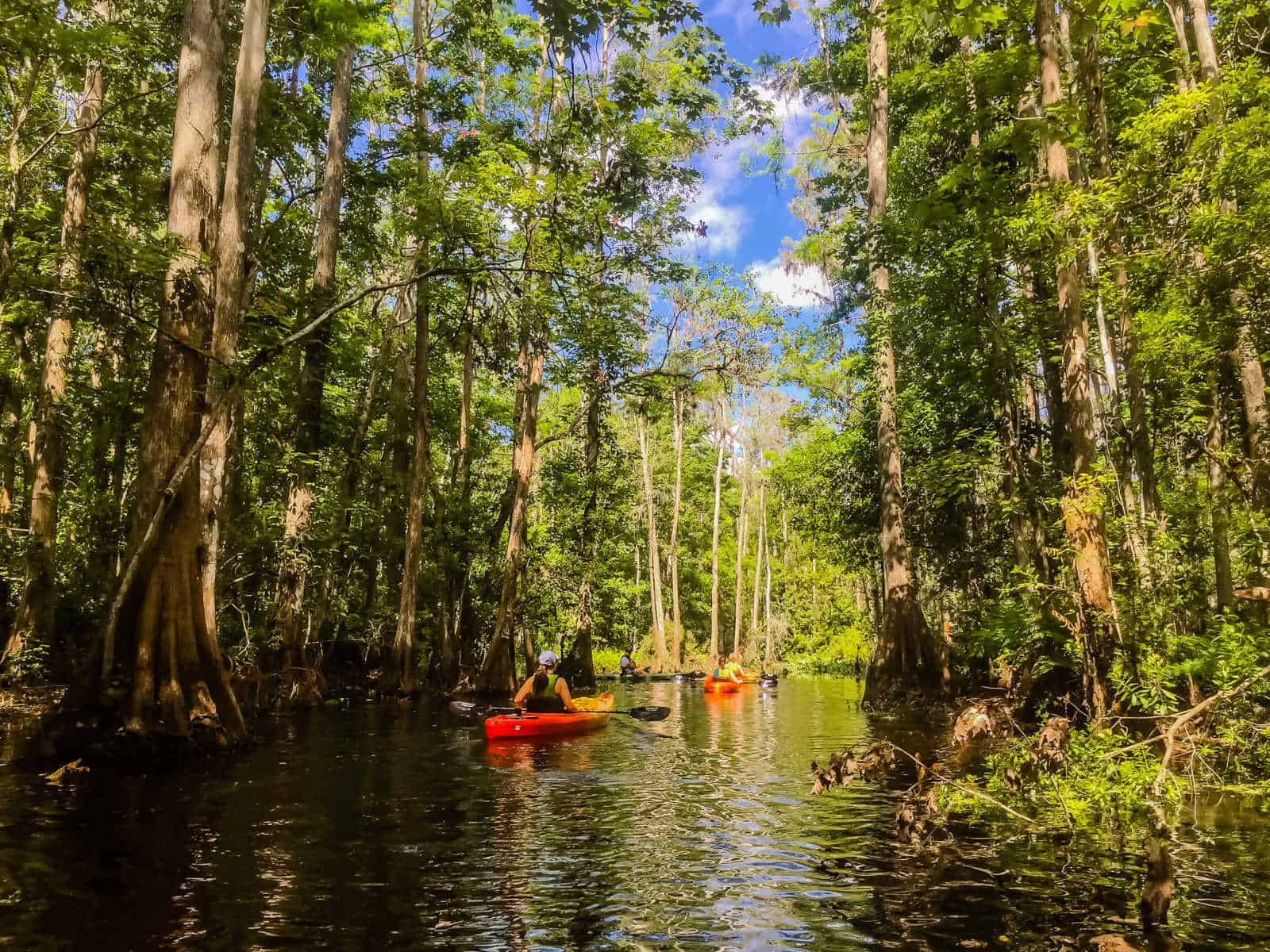 Protecting Florida's wetlands – all 1.5-million-acres of them – is the Everglades National Park. This distinct and diverse ecosystem is the largest in North America. The park is accessible by airboat, and visitors can explore nine different habitats home to 16 endangered species.
---
Hawaii (2)
---
Haleakala National Park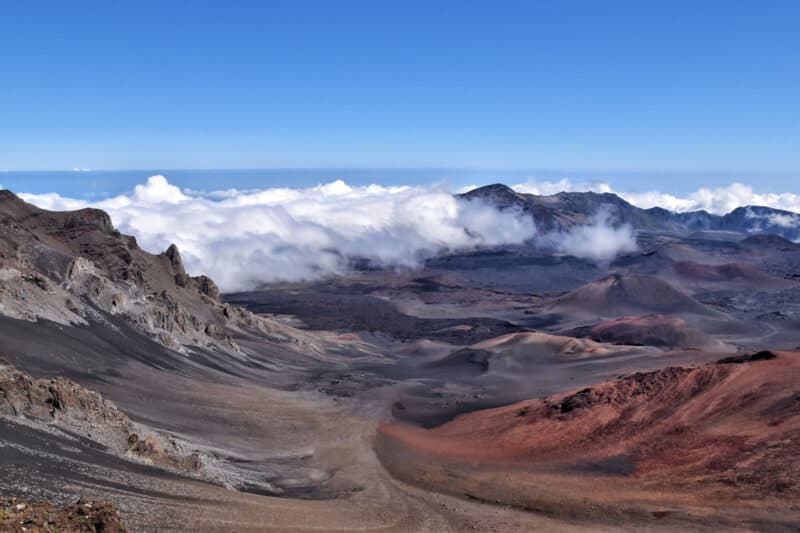 Comprising an area of 33,265 acres, Haleakala National Park is located on the island of Maui. It is home to a dormant shield volcano of the same name. One of the best things to do here is to view the sunrise from the volcano summit. The top of the Haleakala Volcano is accessible by a two-hour drive and a short trek around the crater.
Hawaii Volcanoes National Park
A unique park solely dedicated to its active volcanoes, Hawaii Volcanoes is the only one of its kind in North America. At the heart of this distinct park are the Kilauea and Mauna Loa active volcanoes. Mauna Loa is the largest volcano in the world; from its peak, visitors can go on a scenic drive through unique landscapes that lead to the sea.
---
Indiana (1)
---
Indiana Dunes National Park
Indiana is not all Midwest farmland: since its northern part borders Lake Michigan, the landscapes are varied. With an area of 15,000 acres, Indiana Dunes National Park is home to bogs, dunes, marshes, rivers, and swamps. It has several miles of lake beaches and is known for its rich biodiversity as well as good recreation facilities.
---
Kentucky (1)
---
Mammoth Cave National Park
Kentucky's Mammoth Cave National Park is home to the most extensive known cave system in the world. Adventurers will love exploring more than 400 miles of caverns and passages set within the 52,830-acre park. This unique park is recognized as one of the US' Natural Wonders and is a World Heritage Site.
---
Maine (1)
---
Acadia National Park
Acadia National Park in Maine may not have towering alpine peaks or breathtaking canyons, but it is among the most beautiful places to visit on the east coast during autumn. The fall foliage is said to be the most vibrant, which is just one reason why the park is known as the crown jewel of the North Atlantic Coast.
---
Michigan (1)
---
Isle Royale National Park
Located in Michigan's Lake Superior and close to the Canadian border, Isle Royale is just one of the 450 islands comprising this national park. Isle Royale is a car-free wilderness of forests and waterways, where hikers can spot moose and wolves. The island is also home to the 19th-century Rock Harbor Lighthouse which has a small museum.
---
Minnesota (1)
---
Voyageurs National Park
With bogs, forested hills, islands, lakes, rock formations, and swamps, Minnesota's Voyageurs National Park is a haven for campers and nature lovers. It also has clear, dark skies, making it an ideal place for catching celestial events such as meteor showers.
---
Missouri (1)
---
Gateway Arch National Park
Known as the national park that connects the American East and West, the Gateway Arch was known as the Jefferson National Expansion Memorial until 2018. The 630-foot-tall Gateway Arch monument was inaugurated in 1967 and had an accompanying museum.
---
Montana (1)
---
Glacier National Park
Glacier National Park truly lives up to its name: visitors who navigate any section of its 700 miles of trails will most likely come across some of its 26 glaciers. Located in Montana's Rocky Mountains, along the border with Canada, the park is also home to several stunning lakes and thick forests.
Plan Your Trip to Glacier National Park:
---
Nevada (1)
---
Great Basin National Park
Great Basin National Park is a basin between the Sierra Nevada and Wasatch mountains. It is home to diverse landscapes and even small parks. Some of Great Basin's top places to see are the Leham Cave, 13,065-foot high Wheeler Peak, and rock glaciers that seem to be stuck in time.
Plan Your Trip to Great Basin National Park:
---
New Mexico (2)
---
Carlsbad Caverns National Park
Formerly a part of an ancient reef, the dramatic rock formations in Carlsbad Caverns form one of North America's best-known cave systems. Upon closer inspection, visitors to the park will most likely see marine fossils in the remaining rock. The Carlsbad Caverns are also bat caves, home to as many as 300,000 bats.
White Sands National Park
Formerly recognized as a monument, White Sands is one of the newest national parks in the United States. Officially designated as a national park in December 2019, White Sands boasts long stretches of white dunes made of gypsum crystals. This national park's dunes are also the largest of their kind on the planet.
---
North Dakota (1)
---
Theodore Roosevelt National Park
The only national park in North Dakota, Theodore Roosevelt National Park, affectionately known as 'Teddy', is a must-visit for hikers and nature lovers. There are trails winding through the park to suit every ability. The park is often compared to Arizona's canyons and rock formations, only with more wildlife – such as bison, mule deer, prairie dogs, and wild horses. It features two separate units, the north, and south, both equally beautiful and worth visiting.
Plan Your Trip to Theodore Roosevelt National Park:
---
Ohio (1)
---
Cuyahoga Valley National Park
Cuyahoga Valley is a historic park with a scenic road that can be accessed by its one-of-a-kind diesel-electric and steam-powered trains. It's also home to the remnants of the former Ohio and Erie Canal Towpath, which was restored to retain the waterway's history.
---
Oregon (1)
---
Crater Lake National Park
The deepest and most pristine lake in the United States is found in Oregon's Crater Lake National Park. A staggering 1,943-feet deep, this lake is one of the best things to see in Oregon's only national park, along with incredible volcanic landforms, like Wizard Island and Phantom Ship.
---
South Carolina (1)
---
Congaree National Park
Congaree National Park may be pretty small compared to other national parks, but it surely packs a punch. This natural wonder has an area that serves as a sanctuary of old-growth bottomland hardwood. The park may not have high altitude peaks, caverns, or rock formations, but it is quiet and peaceful here, perfect for camping and stargazing.
---
South Dakota (2)
---
Badlands National Park
The best way to explore the Badlands National Park is via a scenic route that winds almost 40 miles around the park. From here, visitors can see the park's varied landscapes – steep canyons, layered rock formations, and towering spires. The sprawling grasslands of this park are home to bison, prairie dogs, and bighorn sheep.
Windcave National Park
Covering 140 miles of mapped passages, this intricate cave system in Windcave National Park is like a cross between Yellowstone and Carlsbad Caverns. Aside from the caves, the area has 30 miles of hiking trails that wind through breathtaking landscapes of pine forests and open prairie, with views of Buffalo Gap and the Black Hills.
---
Tennessee (1)
---
Great Smoky Mountains National Park
Situated in the old forests of the Appalachian Mountains is one of the most visited national parks in the country – the Great Smoky Mountains. This sprawling park comprises lush forests and many types of wildflowers, rivers, and waterfalls. Great Smoky Mountains National Park is also home to the Dollywood theme park, established by singer-songwriter Dolly Parton.
---
Texas (2)
---
Big Bend National Park
Located in southwest Texas, this park was named after the big bend of the Rio Grande. Big Bend National Park includes the entire Chisos mountain range, as well as most of the Chihuahuan Desert. One of the best things to do here is to take the Ross Maxwell Scenic Drive, which leads to the ruins of Sam Nail Ranch – now home to desert wildlife.
Guadalupe Mountains National Park
Guadalupe Mountains National Park is home to four of Texas' highest peaks. One of these is the southern end of the Guadalupe Mountains itself, which is surrounded by the Chihuahuan Desert. The Guadalupe Mountains are also among the best examples of a marine reef from the Permian period, which means the mountains were once underwater reefs 251 to 299 million years ago.
---
Utah (5)
---
Arches National Park
Arches National Park is home to the largest concentration of natural sandstone arches in the world. There are more than 2,000 of them in this park, all in vibrant hues even more stunning during sunrise or sunset. These arches are spread across more than 76,000 acres of land, making Arches one of the most distinguished national parks in this part of the country.
Plan Your Visit to Arches National Park:
Bryce Canyon National Park
More than a single sandstone canyon, this national park is home to the largest concentration of hoodoos – or eroded auburn spires. Bryce Canyon has some of the best hiking trails, allowing visitors to see more of the park's features, such as incredible rock formations and natural amphitheaters carved out of the plateau.
Plan Your Trip to Bryce Canyon National Park:
Canyonlands National Park
Best known as the backdrop for the final scene of the film "Thelma & Louise," Canyonlands National Park offers stunning desert landscapes that are a bit less crowded. The park is perfect for hiking and exploring. Some of the must-see places are the towering rock pinnacles of the Needles, the remote canyons of the Maze, and the rock paintings in Horseshoe Canyon.
Capitol Reef National Park
Dating back 65 million years, Capitol Reef boasts of incredible desert landscapes. The best way to explore it is by driving. Visitors should aim to take a closer look at the park's top attraction, the Waterpocket Fold, made up of layers of canyons, golden sandstone, and stunning rock formations.
Zion National Park
Home to over 140,000 acres of incredible red rock landscape, Zion National Park is a must-visit in Utah. This one-of-a-kind park features some of the most varied attractions – from 2,000-ft vertical sandstone cliffs to brilliantly-colored canyons. Angels Landing is a standout highlight, where hikers will be rewarded with spectacular views of the Zion canyon.
Plan Your Trip to Zion National Park:
---
Virginia (1)
---
Shenandoah National Park
Comprising 196,000 acres of historic mountain landscape, Shenandoah National Park in Virginia has an expansive new trail network that includes a part of the Appalachian Trail. The area is mostly forested and consists of waterfalls, wetlands, and rocky peaks such as Hawksbill and Old Rag mountains. Home to many bird species, visitors can also spot deer and the elusive black bear in Shenandoah.
---
Washington (3)
---
Mount Rainier National Park
Spanning more than 200,000 acres, Mount Rainer National Park has a lot to offer – from forests and waterfalls to hiking up Mount Rainier itself. On a clear day, you can even see this peak from over 200 miles away. The best way to explore the park is via the Wonderland Trail, a 93-mile footpath that winds through the park's scenic landscapes.
North Cascades National Park
Only three hours away from Seattle lies North Cascades National Park and its incredible peaks. The Cascade Mountains are what make this park unique: each mountain has a distinct character. The tallest in the south is Goode Mountain, while the north has Mount Shuksan. The Eldorado Peak serves as the "Queen of the Cascade River" because of its central location.
Olympic National Park
A must-visit any time of year, Olympic National Park is home to more than 60 glaciers and 3,000 miles of rivers. At the heart of this park is the stunning Mt. Olympus, where visitors are rewarded with spectacular views of Washington State's rainforests and coastline.
---
West Virginia (1)
---
New River Gorge
The newest addition to the National Park Service is the stunning New River Gorge National Park, featuring 70,000 acres of land that surrounds one of the oldest rivers in North America. This National Park is home to forests, hiking and some spectacular white water.
---
Wyoming (2)
---
Grand Teton National Park
Situated close to Jackson, one of America's most beautiful national-park gateway towns, Grand Teton is known for its mountain range. The Grand Teton Mountain Range is also connected to Yellowstone, another national park in the state. With an area of 310,000 acres, the park is made of alpine lakes, green valley floors, mountain meadows, and the Teton Range.
Plan Your Trip to Grand Teton National Park:
Yellowstone National Park
At almost 3,500-sq.-mile, Yellowstone National Park is located mostly in Wyoming, with parts of it in Montana and Idaho. The park is known for its many geysers and hot springs. There are also alpine rivers, canyons, and lush forests in the park. Yellowstone's most famous geyser, Old Faithful, is not to be missed.
---
US Territories (2)
---
American Samoa National Park
Located in the South Pacific, the National Park of American Samoa is spread across three islands – Tutuila, Ofu, and Ta'ū. The park has only 13 hiking trails, camping isn't permitted, and the islands' infrastructure doesn't support tourist activities. The park is mainly dedicated to preserving and protecting its coral reefs, tropical rainforests, and the Samoan culture.
Virgin Islands National Park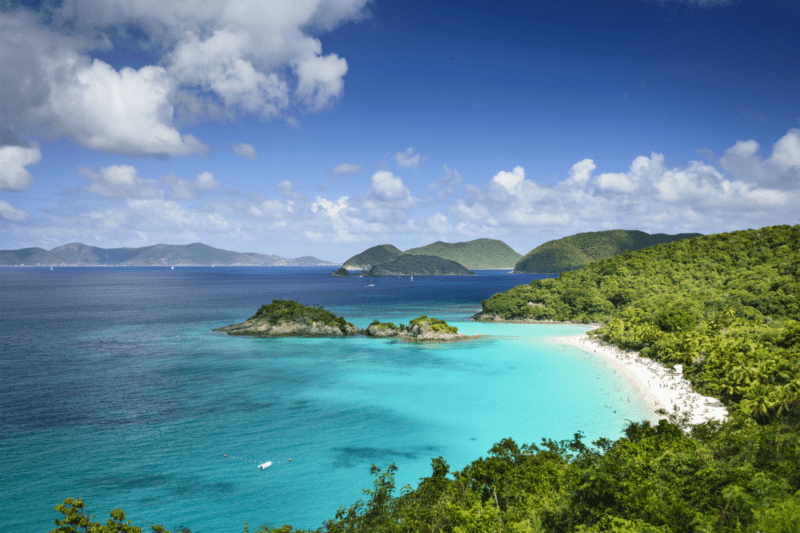 Established and recognized as a national park in 1956, the Virgin Islands National Park is made up of a majority of St. John, including its bays and coral reefs. Some of the park's unmissable places are Trunk Bay, a forested coast, and Francis Bay, home to sea turtles.
Plan Your Trip to the US Virgin Islands: 15 Cool Things to do in St Thomas USVI
---
More on USA Travel:
Did you like this story? Share it!