While it may seem that capturing your travel memories with a phone and a strong movement towards downsizing your photography gear is all the rage, you'd be surprised at how many hardcore adventure travelers still carry a full set of the best camera accessories for their big camera when they travel.
We are among those travelers and while it can be cumbersome at times to have excess equipment, I never regret it when I sit down and go through my photos after a day of shooting.
Everyone has their own opinion on what you should carry and what works for them in the field, but I think it goes without saying that this list will provide you with 5 key things that most, if not all, adventure travelers are carrying in their photography kit.
Of course, this camera accessories list can be applied to any type of photographer. Since we work in travel, we will be using travel-related examples throughout this article.
---
Best Camera Accessories for Any Photographer
---
Good Gear Bag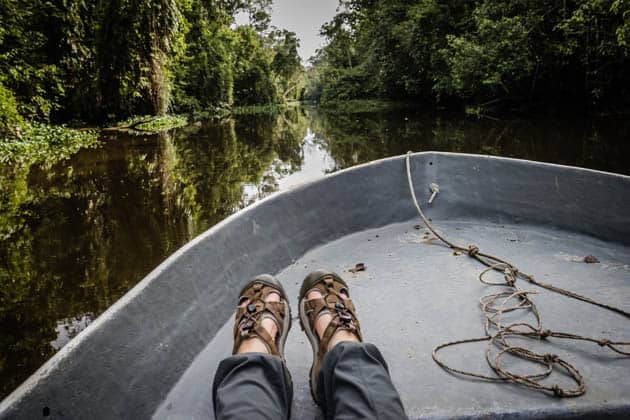 As a lover of all things adventure, this means you will be heading into some pretty harsh climates and landscapes with your equipment. I cannot stress enough how important it is to have a safe home for your gear.
There are a variety of traveling photographer bags on the market to choose from that will house your expensive camera and lenses safely. This is one of the best camera accessories to invest in.
Why You Need It: You've invested thousands into your photography kit, why would you skimp on buying a bag that will protect your investment from the inevitable harsh conditions it will be exposed to? This is the most important piece of your kit, don't skimp.
What We Carry: I use the Vanguard Alta Sky 45D because it is all-weather and built sturdy to stand up to the abuse it gets on the road. I never worry about the safety of my equipment with this bag. Plus it is loaded with features that accommodate a laptop, tripod and loads of pockets and storage for extra memory and batteries. David carries the Vanguard Alta Sky 51D.
Wide Angle Lens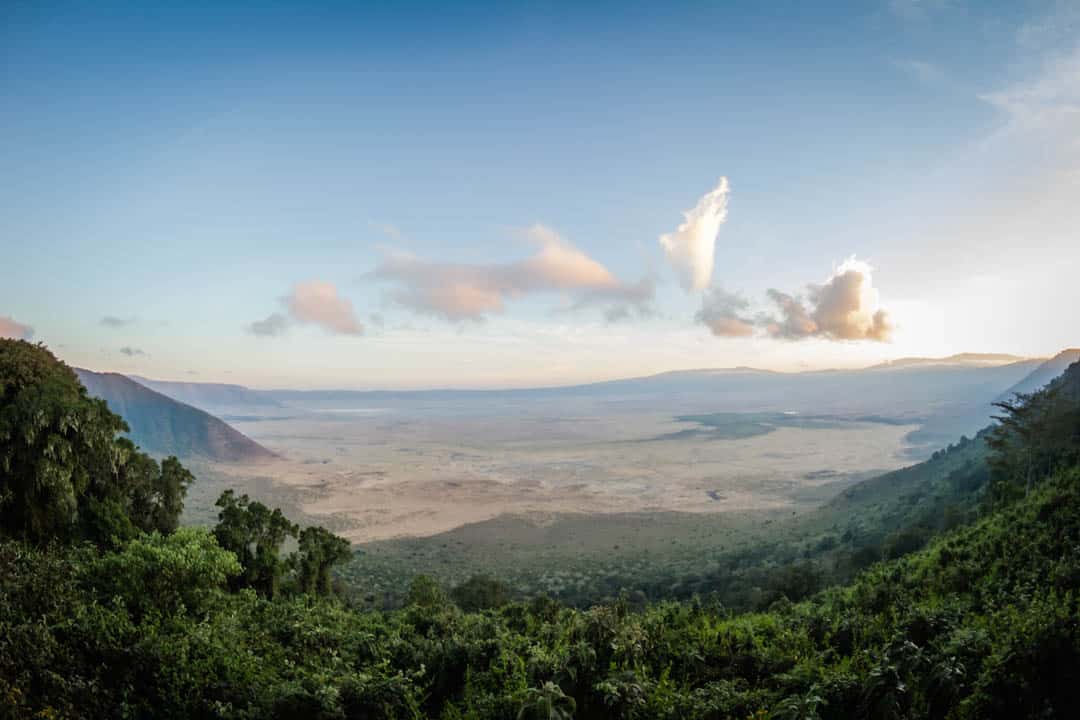 Go out, right now, and buy that wide-angle lens you have been drooling over for the past few months. There have been so many occasions where having that lens has captured things I would have otherwise missed with my walk around the 18-200mm lens.
There are a variety of wide-angle lenses on the market depending on whether you shoot with a full-frame or crop sensor.
Why You Need It: To be different. To create unique shots. To capture the whole scene. I find having a lens like this in my kit brings out a creative side that I can't express with my standard lenses. It will also give you a chance to show scenes to people that you would not have been able to capture otherwise.
What We Carry: I have the Canon 16-35mm f2.8 III Wide Angle and I love it. I can capture star scenes, tight spaces, and landscapes with a breeze. It is a lens worth adding to your kit and I find myself using it a lot like a walk around lens. I also carry the Opteka 6.5mm f/3.5 HD Aspherical Fisheye Lens as a backup wide-angle lens and to use on my spare crop sensor body.
Lightweight Tripod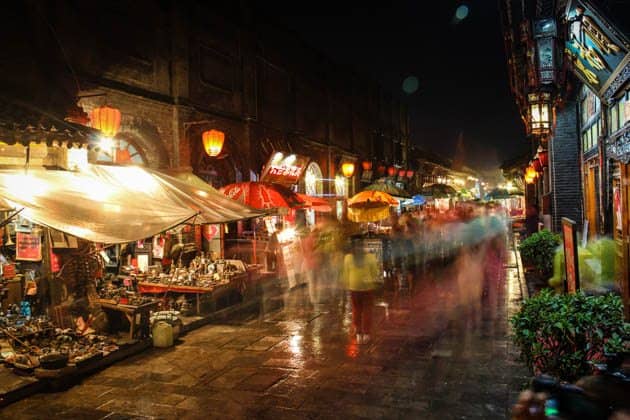 Taken the time to travel into a remote area with no light pollution and want to capture the stars? Or perhaps find yourself in a city during a festival?
Good thing you brought a good tripod because you can't always find a fixed object when you need one. Carrying a tripod can be a pain, they often take up a lot of precious space in your bag and they can be heavy but seriously, the trade-off is worth it.
There are several travel-designed tripods on the market right now that are made of lighter weight materials and compress to a reasonable size. A good tripod is one of the best camera accessories you can invest in to improve your photography.
Why You Need It: If you don't have one with you, forget about taking long exposures at night, capturing cities at night or taking star photos in the middle of nowhere. The tripod provides stability for your camera that nothing else can, allowing you to play with opening your shutter and capturing the things we see around us at night.
What We Carry: We have the Vanguard VEO 2 Carbon Fiber Travel Tripod and while we don't use it all the time, it is worth the slight inconvenience to have it when you need it. The added bonus is it also has a removable monopod that comes in handy from time to time and is necessary for good video without shake.
Manual Remote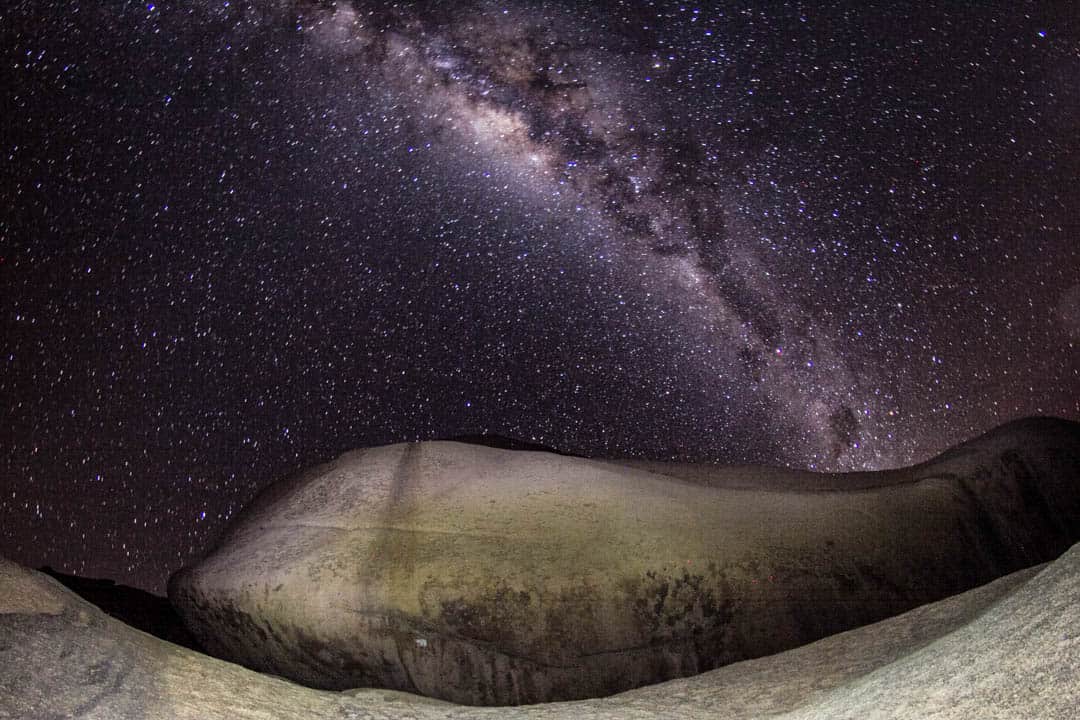 Hand in hand with the tripod is a manual remote. If you go through the trouble to carry the tripod with your goal being to produce shake-proof photos of night scenes, then you will need a remote.
Why You Need It: There is nothing worse than doing a night shoot only to find some shake in the photos the next day because you pressed the shutter on the camera. The remote takes this last little bit of movement from the frame and allows you to have the optimal chance for a perfect shot. Plus, they are cheap and take up next to no space in your gear bag.
What We Carry: The Canon Remote Switch we carry is made specifically for my Canon body and plugs directly into it and has a lock for keeping the shutter open longer than the factory settings allow. I prefer this to a Bluetooth or wireless remote because I know it won't cut out when I am in the middle of a frame. I also have a cord extender that allows me to sit away from the camera during long shots and still have control of the shutter.
Telephoto Zoom Lens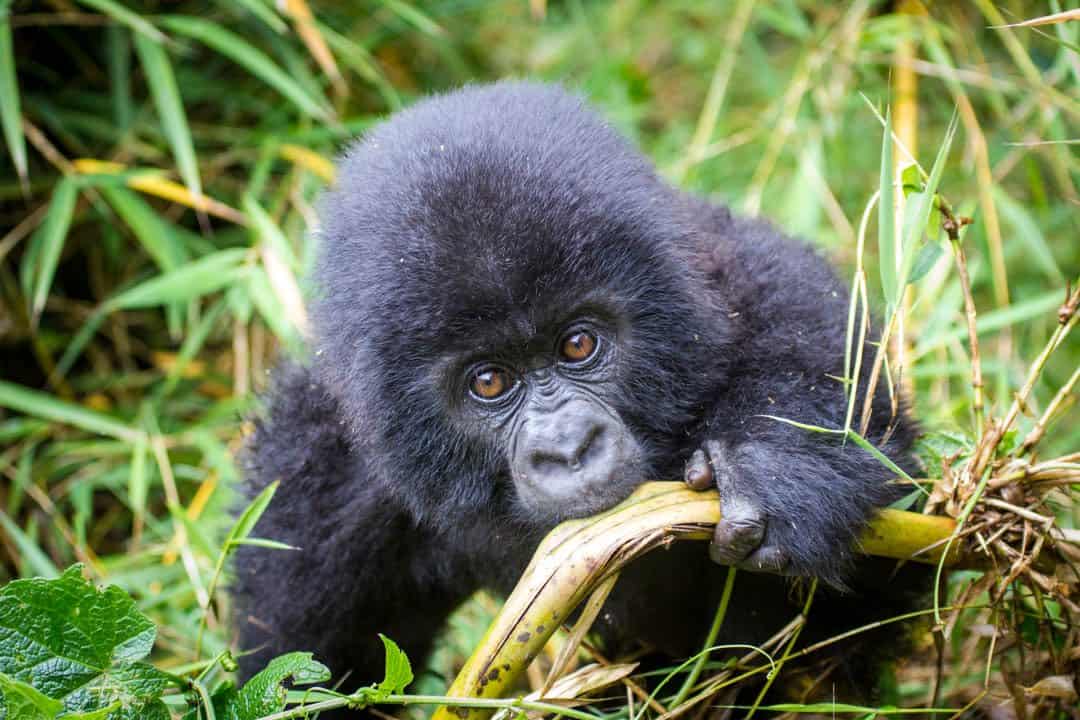 As an adventure traveler, I know the necessity to travel light. However, that also means we end up in places with rare wildlife or scenes you can't get close enough to shoot with a regular lens.
Most people carry a 70-200 as a telephoto zoom lens, and this is a perfectly fine option if you purchase an extender (1.4x or 2x) so you have options. However, this combo means you should be comfortable and steady enough to shoot in manual all the time.
Why You Need It: You are going to see plenty of shots that you cannot get close to. I find a telephoto great for capturing street scenes, as it is non-intrusive and more discreet. A telephoto is also a must if you plan on visiting any places where you will see wildlife.
What We Carry: I love my Canon EF 100-400mm Lens and find I always need that space over 300mm. The nice thing about this lens is the stabilization and autofocus all the way to 400mm and it produces super sharp photos at max zoom.
So there you have it, 5 pieces of photography gear that I couldn't live without while traveling the World. While there is always more to add, this stuff always makes the cut.
Camera Strap
One of the most important camera accessories, and often most overlooked, is the camera strap. A good camera strap is worth its weight in gold. Choosing the best camera strap for your travels is important.
Why You Need It: A good camera strap is a must as it keeps your expensive equipment from falling and breaking. It is also a great way to keep your hands free when you are not shooting without setting down your camera. A camera strap also makes it more difficult for someone to grab your camera off of you.
What We Carry: We carry two types of camera straps, one for everyday traveling and another for hiking. The OpTech sling camera strap is one of the best all-around travel camera straps you can buy. It has easy connections and it is made out of quality materials. I personally love it because the shoulder pad is made out of a flexible neoprene, so my shoulder doesn't get sore when I am carrying my camera around all day.
The Think Tank Photo Camera Strip V2.0 is a must for any traveler who is hiking with a camera. It straps on to your backpack, so your camera sits perfectly on your chest, keeping it nice and safe.
Spare Batteries & Case
Batteries can go dead at a moment's notice and it's imperative to travel with at least one spare battery. It's not worth taking the chance and only having one battery for your camera.
If you do travel with spare batteries, having a battery case can help protect your batteries while keeping them accessible to you at a moment's notice.
Why You Need It: Having a dead camera battery is like having nails without a hammer. You really cannot do anything with it if it's dead. Only having one battery is not practical because so many factors can drain your battery. Why not be prepared and have a few extra batteries with you in your camera accessories kit so you can travel worry-free?
Having a good battery case is important and is one of the best camera accessories if you are someone traveling in tropical or cold weather locations. A battery case keeps your batteries from getting damp, which can damage them and hurt your camera. It also helps protect them from discharging in cooler weather or on those hot days.
What We Carry: We carry six spare batteries with us at all times. All of our batteries are original batteries from Canon. We have found that it's not worth saving what little money you can on non-name brand batteries. They just don't hold a charge in the same way that OEM batteries do. We charge them all a few days before we head off on our trip to make sure they are fully powered up. Once they are powered up, we put them in their DSLR Battery Case Holder Storage Bag (4 Pocket). This will keep them safe and powered up for up to four weeks.
Fast SD Cards & Wallet
Another one of the best camera accessories that people neglect to think about is having the right SD Card for your camera. I know it's not something that the normal person thinks about, but it should be.
Why You Need It: Not all SD cards are created equal and there are a lot of options available. SD Cards differ in speed and capacity, but also brand, compatibility and also price. What you need to worry about is quality. Your camera may be able to capture amazing photos and 4k video but can your memory card store it at the right gigabytes without crunching it or lowering its quality? SD cards can easily get damaged and if you do not have them in a good SD card wallet, they can easily get lost. An SD card wallet also allows you to quickly find and switch out your SD cards easily in the field, not missing any shooting time.
What We Carry: We carry at least six different SanDisk Extreme Pro SDXC UHS-1 64-128gb cards. They are the best all-around SD card for Raw files or 4k video. For SD card storage wallets, we carry the Honsky Aluminum UHS-I SD & Micro SD Card Holder. This cardholder has been around the world with us and it has kept everything safe while we are out on crazy adventures.
Rain Sleeves
I know when we all plan our travels we have in mind that we will have only crystal clear days or at least hope we will. I hate to tell you that it will probably rain at least once while your traveling.
This is why it is important to carry a rain sleeve that you can simply slip over your camera. This will allow you to still shoot when the rain is coming down.
Why You Need It: Carrying a rain sleeve is about protecting your expensive camera gear while enabling you to continue capturing photos in all weather conditions. A rain sleeve is a cheap yet irreplaceable camera accessory that everyone needs to have.
What We Carry: You should have at least have one Camera Rain Sleeve in every backpack or bag you carry while traveling. Keep it with your backpack rain protector. We carry at least four rain sleeves on our travels. Two in each backpack because there are times we only have one backpack. Personally, we use the OpTech brand because they have cutouts for the viewfinder window. This makes using the camera with the sleeve seamless.
Lens Cleaners
You should always treat your camera like a soldier treats his gun. Keep it clean and ready to fire at all times. Your camera is built with many sensitive electronic components that get used, abused and are exposed to the elements while you are out shooting. Some of the most important and best camera accessories to keep your camera functioning properly are lens cleaners. This includes lens cloths, lens pens, brushes, and a rocket blaster.
Why You Need It: Having the right tools to keep a clean camera is a must for any photographer. Lens cloths are needed to keep a clear camera lens, so there is no dust and dirt on our lenses that can be seen in the photos.
Brush pens are great for getting into those hard to reach spots. They are great for cleaning away dust, occasional smudges, and fingerprints that can get on the lens or the viewfinder. A lens pen is an easy-to-use tool that every traveler should have.
For those travelers who are using their cameras on a daily basis, a rocket blaster is a must-have item to keep your camera clean. It safely blows clean air to remove dust from sensitive or hard to reach surfaces. Having a clean unit will ensure that your camera functions property at all times.
What We Carry: You can never have too many lens cloths. We carry two sizes; the SecurOMax Black Microfiber Cleaning Cloth 6×7 and the MagicFiber Microfiber Cleaning Cloths, Extra Large. The two sizes allow us to remove dust and grime easily. These two items are a must-have for any travel photographer.
The brush pen we carry with our camera gear is the LensPen NLP-1. We have one pen in every camera bag. It's a great tool to use while out in the field, removing things that a normal lens cloth cannot.
The Giottos Rocket Air Blaster is great for deep cleaning and we use ours after every trip to keep our camera gear functioning properly.
Filters: UV, ND, and Polarizers
Take your photography to the next level by using UV, ND, and Polarizing filters. So many of the top award-winning photographers like us are using them.
Why You Need It: This must-have a camera accessory that will allow the photographer to bring out vivid colors and brighter contrast while reducing the haze that can occur while shooting in natural environments.
What We Carry: We feel there are three kinds of filters every travel photographer needs to have in the camera kit. First off, every traveler should have a UV filter. We use the B+W UV Filter MRC 77mm. This will not only reduce light flare in the lens, but it also protects the lens glass. If you are going to carry one filter while traveling you must carry a circular polarizer. We use the B+W Circular Polarizer MRC 77mm. We do carry a small collection of ND filters with us, but they are not an item we use all of the time. We carry an ND4, ND6, and an ND8.
Filter Case & Wrenches
Filters are as easy to scratch as your lenses and they are not always something you use. So to keep all of your filters organized and protected, a good filter case is a must. On top of that, filters can become easily stuck on camera lenses and that's where a lens wrench comes into play.
If you have ever experienced a stuck filter, you know what I'm talking about. They are brutal to remove without a wrench in these cases.
Why You Need It: Having a good filter case helps protects your filters from getting scratched. It also allows you to be able to reach right into your camera bag and find what you need when you need it. Having everything in one place is key.
Lens filters can get tightened way too tight over time due to use and also outside elements like the cold and dampness. A filter wrench is a handy tool for those moments when you cannot get a filter off that has been on your camera for some time.
What We Carry: We keep all of our filters protected with the 6 Pocket Filter Wallet Case for Round or Square Filters. This allows us to carry all of the filters we need for shooting cities to landscapes safely. When our filters get stuck on our camera lens we use the Neewer Rubber-Coated Metal Camera Lens Filter Remover Wrench Set. This kit comes with two lens filter wrenches that fit 77 to 82 mm lens threaded for all cameras.
Lens Float Bands

Have you ever been out taking photographs and noticed that out of nowhere your lens was fully extended? How did this happen, did I leave it like this? It happens that some lenses have a light free float system that comes fully adjusted easily. This is where a lens float band comes into play.
Why You Need It: Lens bands stop lens creep. When you use a band it secures the lens without sacrificing professionalism. Having it secured also keeps your lens safe from getting out of whack. It also gives you a grip that allows you to track and locate the focus in low lighting.
What We Carry: We are not nuts about having to add things onto our camera gear unless it adds value or function. The Lens Band Float Stop keeps our lens from free-floating while we are out hiking or just walking around. It's an item we cannot live without for a couple of our daily lenses. They come in many different colors and they fit all lenses.
Photo Storage: External Hard Drives
It is always a huge topic in our travel blogging groups, how does everyone keep their footage stored? We use external hard drives that allow us to store all of our footage without losing quality but still have it accessible at our fingertips.
Why You Need It: On a basic seven-day trip the normal photographer will take around 2,000 photos and if you are someone who likes to keep everything nice and organized, a hard drive is a must for you. A hard drive allows you to store your footage on it instead of storing it on an SD card or the hard drive of a computer.
What We Carry: We have a few different hard drive systems. Our go-to travel one is our WD 4TB My Passport Portable External Hard Drive. We each carry one and everything gets backed up to those while we are traveling. After we are back home, we back up all of our footage on a Drobo 5N2 unit that allows us, and our staff, to access everything remotely without losing quality.
SD Card Reader
It never fails you have to transfer the data from your SD card onto your computer while you are traveling. This is where having an SD card reader comes into play.
Why You Need It: Using an SD card reader allows you to view and/or transfer your photos to your computer through a USB or lightning port. This is a huge tool nowadays since many computers do not come with SD card reader ports built into them.
What We Carry: We travel with MacBooks and use the USB C Hub, 6 in 1 Aluminum C Hub Adapter. This is a must-have accessory for anyone using a MacBook. However, if you are just looking for a general SD card reader for a USB port, we recommend the UGREEN SD Card Reader.
---
You might also like:
Did you like this story? Share it!