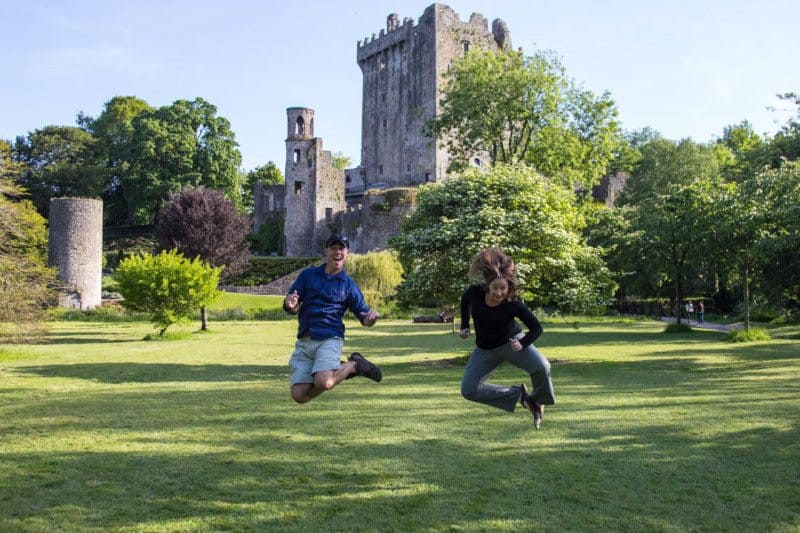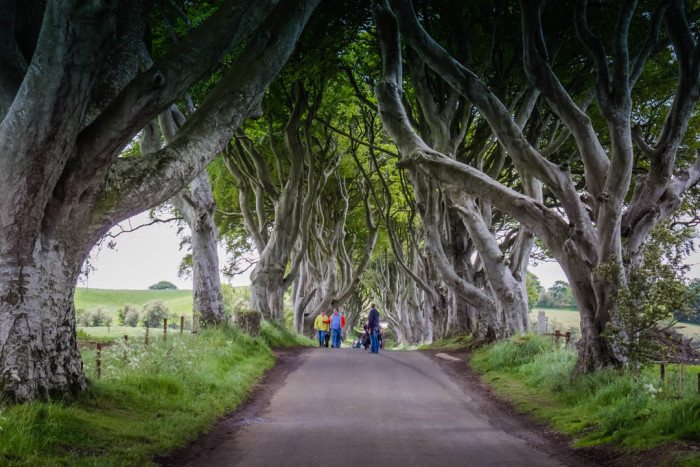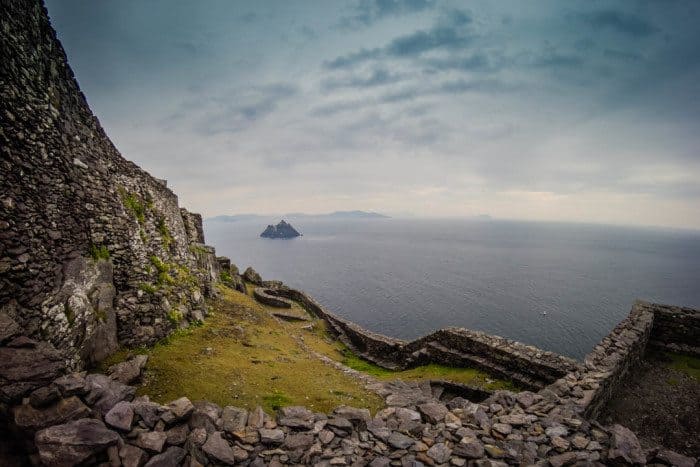 Ultimate IRELAND Travel Guide
Ireland is a country located in Northwestern Europe. Dublin is the capital and well worth spending some time in. The whole country is gorgeous and we can't say enough good things about how amazing a visit to this country is for the traveler.
We spent 3 full weeks road-tripping and this is our extensive Ireland travel guide to help you plan your trip.
Between the landscapes, colors, pub culture and history you could easily max out a 90-day visa, although most travelers spend an average of 2 weeks in the country.
One of the biggest highlights is renting a car upon arrival and heading off on a road trip to explore the Wild Atlantic Way.
IRELAND TRAVEL: QUICK TIPS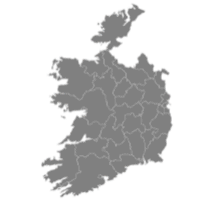 Don't Visit IRELAND Without: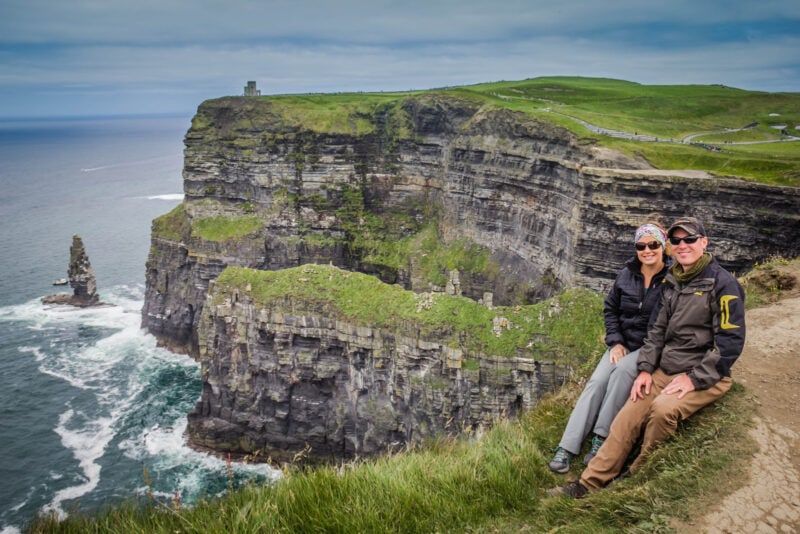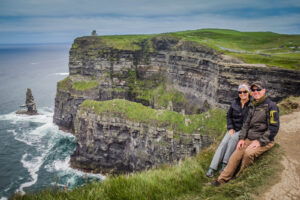 SEE THE CLIFFS OF MOHER
This is one of the most famous natural places in all of Europe and is an Ireland itinerary must. Looking out over the Atlantic Ocean truly makes you feel like you're on the edge of the world.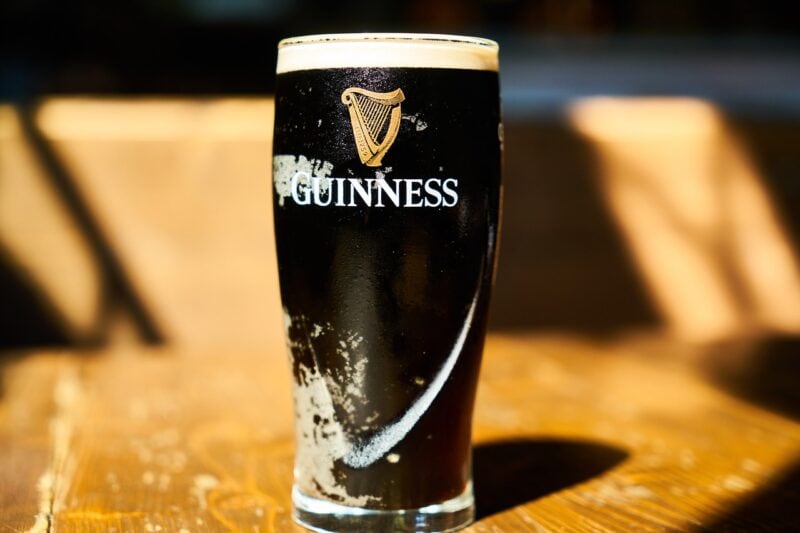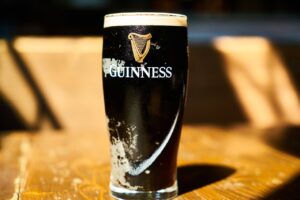 DRINK GUINNESS IN A PUB
Ireland has a very fun and intense pub culture that you simply cannot miss during a visit. Belly up to the bar, order a Guinness and get ready to converse with the locals. They love to chat and share their stories.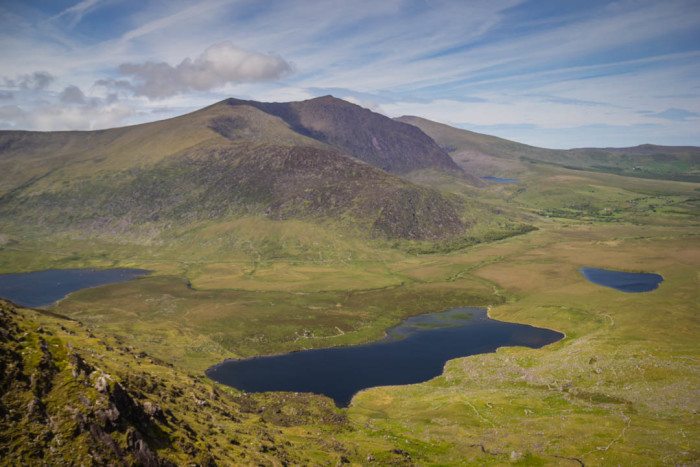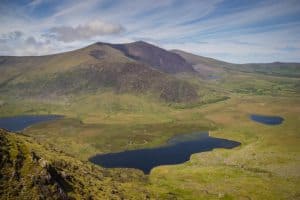 DRIVE THE RING OF KERRY
One of the most scenic driving routes in Ireland, the Ring of Kerry navigates the MacGillycuddy's Reeks and south coast. Along the way, you can expect plenty of mountains, moss, and narrow roads. 
MORE THINGS TO TRY IN IRELAND
There is no shortage of great things to do in Ireland during your visit and the biggest problem you'll face is fitting them all into your itinerary.
Each city has it's own offering and unique things to check out during a visit, so be sure to look at our city guides once you decide where you're itinerary will take you.
HIKE IN THE WICKLOW MOUNTAINS: Just south of Dublin is one of the most beautiful natural areas in Ireland, the Wicklow Mountains. While it's possible to visit on a day trip from Dublin, we'd recommend you spend at least one night. There are many hiking trails, lakes and forests to explore here. Also, don't miss a stop at Glendalough.
KISS THE BLARNEY STONE: One of the most time-honored tourist traditions is to pay a visit to Blarney Castle. Aside from exploring the beautiful grounds, you can climb to the top to kiss the infamous stone that is said to give you the gift of the gab.
VISIT THE TITANIC MUSEUM IN CORK: One of the last ports of call for the RMS Titanic, before it sailed off into the Atlantic and on to its fate, was in Cork, Ireland. Here, you can your a well put together museum on the ship, the passengers and what it would have been like to sail on this mega-ship.
DRIVE THE WILD ATLANTIC WAY: One of the best road trips in the world is to set off on the Wild Atlantic Way in Ireland. Heading south from Dublin, this route follows the coast taking you to places like the Rock of Cashel, Cork, the Ring of Kerry, Killarney, Limerick, the Dingle Peninsula, the Cliffs of Moher and Galway, to name a few. It is the ultimate exploration of this beautiful country.
GO PUB HOPPING IN DUBLIN: Head to the historical downtown in Dublin and embark on an evening of colorful pub hopping. This popular area has multiple pubs along several blocks, including the famous Temple Bar. Many offer live music.
TOUR THE CAUSEWAY COAST: While this road trip route along the Causeway Coast is located in Northern Ireland, it is worth a side trip while you're touring around Ireland. This route features the city of Belfast, the Dark Hedges, Giants Causeway, Carrik A Rede Bridge and Dunluce Castle, along with other Game of Thrones filming locations.
SEE PUFFINS AT SKELLIG MICHAEL: Take a tiny boat out into the Atlantic Ocean from Portmagee, where you'll be headed for the Skellig Islands. It is here that you can spend time climbing several stones laid as stairs up to the top of the island. Along the way, if you visit during the right time of the year, you'll be able to observe hundreds of nesting puffins.
HAVE DINNER AT BUNRATTY CASTLE: One of the coolest things you can do in Ireland is to have dinner at Bunratty Castle. But this isn't any normal dinner, this is a medieval-themed dinner held in the castles great hall. It's like stepping back in time as you eat period meals, served in a traditional way with good entertainment too.
CLIMB CARRAUNTOOHILL: If you love to hike, then climbing the tallest mountain in Ireland should be on your must-do list. Carrauntoohill can be summited in a full day hiking trip and gives you some spectacular views over the MacGillycuddy's Reeks.
GO HORSE TREKKING IN DINGLE: Calling all horse lovers, have you ever dreamed of galloping on the beach? This would be an adventure for you. Offering day trips to multi-day overnight trips, you can explore the Dingle Peninsula by horseback. It's surreal to gallop along the beaches and ride past castles that sit in the lush landscapes.
FOODIE BUCKET LIST
Irish food is characterized by hearty meals and filling dishes that will quickly warm you up after an inevitably rainy day. The best place to try traditional Irish food is generally in the local pub, where you can wash a hot stew or a pie down with a heavy pint of Guinness.
In the cities though, you'll also find a cosmopolitan fusion of international restaurants and bars from across the world, that provide Ireland with an excellent culinary scene.
IRISH STEW: A classic Irish Stew makes use of almost anything that's available in the kitchen or in the fields. Take potatoes, turnips, carrots, onions and whatever else you can find, and chuck them in with mutton, beef, chicken or any other meat. Stew it all up, slowly of course, and you've got yourself an Irish Stew.
IRISH BREAKFAST:Start the day well with a full Irish Breakfast. Similar to its famous English neighbor, the Irish Breakfast is a fry up of mammoth proportions, that's guaranteed to keep you fuelled for hours. Take sausages, bacon, eggs, black pudding, beans, toast, and anything else you fancy and fry it all up for breakfast.
SHELLFISH: With an extensive coastline, Ireland has access to a huge range of shellfish, and coastal cities like Galway are famed for their ability to prepare the likes of mussels and oysters to a high standard.
IRISH FESTIVALS
ST PATRICKS DAY: Easily the biggest celebration in Ireland, St Patricks Day is a festival that has spread all over the world, thanks to the huge Irish diaspora. Mostly associated with the drinking of Guinness and copious amounts of other alcohol while you wear green, St Patricks Day is actually much more than this, and it's a deep-rooted cultural and religious day devoted to Ireland's patron saint. You'll find parades and celebrations across the country, but the biggest events happen in Dublin. Expect things to be busy, with accommodation in the capital selling out far in advance of the 17th March each year and parties going on until the early, early hours of the morning.
NEW YEAR'S EVE: Equally as big a time to party in Ireland is New Year's Eve. Celebrating the end of the old year and the start of the new, the Irish are prone to long nights and loud celebrations across the country. Again, head to Dublin for the biggest events.
GALWAY RACES: Every July, hundreds of thousands of visitors and horse racing fanatics descend upon Galway for a week-long schedule of horse racing. It's a huge event in Ireland, and you'll have the opportunity to experience a national past time first hand, and to meet plenty of locals at the Galway Races.
PLAN AN IRELAND ROAD TRIP!
POPULAR REGIONS IN IRELAND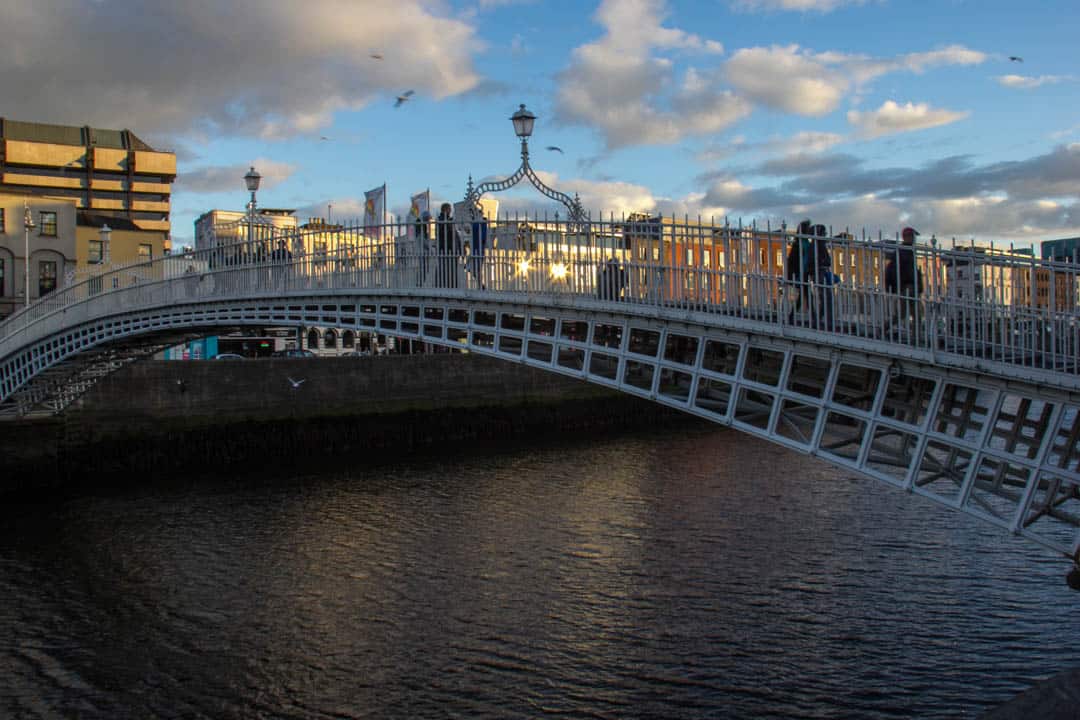 DUBLIN
Dublin is the iconic Irish capital and one of the most popular places to visit in the country.

While the city can get crowded – particularly on weekends and during holidays, especially St Patrick's Day – Dublin is a destination that never fails to excite.

It's a place that's steeped in history and you can visit the many national museums to learn more about Irish heritage over the centuries.

Enjoy some of the country's best restaurants, best art galleries, and of course, best pubs, and don't forget to visit the famous Guinness Storehouse or the Jameson Whiskey Distillery.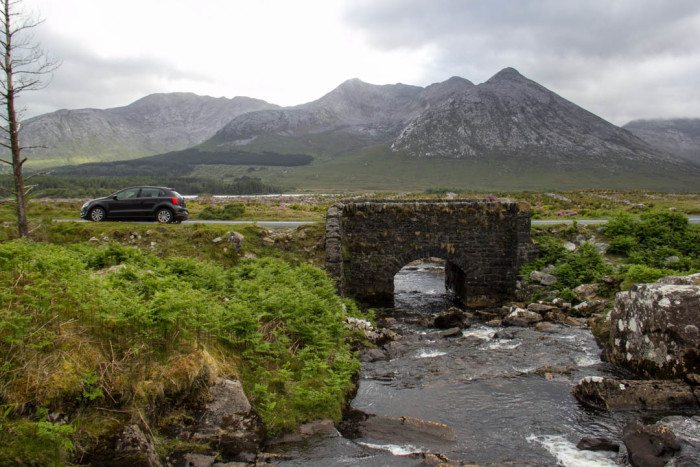 CONNEMARA PENINSULA
Western Ireland, north of Galway, is a beautiful off-the-beaten-path destination that is best explored independently with a rental car.

From this region, you can drive through the Connemara National Park, see the stunning Kylemore Abbey and visit untouched beaches. 

It's also the place to celebrate the unique Connemara horse breed and one of the biggest studs is located in this area.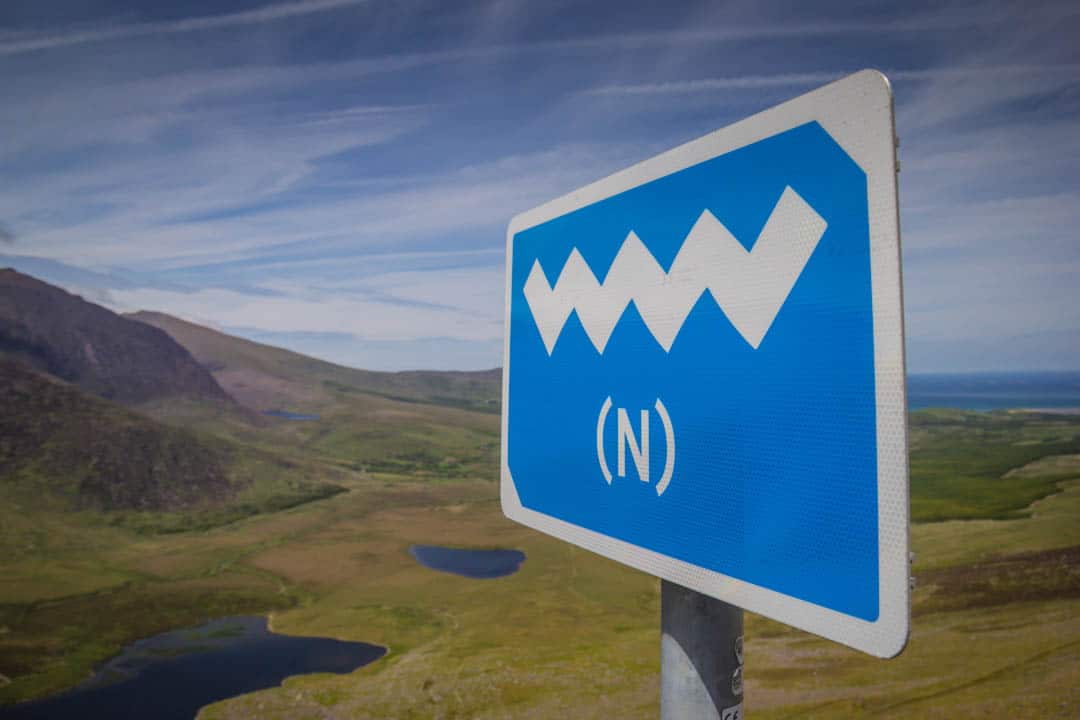 WILD ATLANTIC WAY
The Wild Atlantic Way is the encompassing name that's been given to the entirety of the western, Atlantic coastline of Ireland by the tourism board, and it's marketing at its best. It is now one of the best road trips in the world.

The Wild Atlantic Way really is a wild place, but it's more than just stormy seas and dramatic coastline. Along the route, you can visit classic towns and cities such as Sligo, Galway, Tralee, and many, many more.

You can visit remote, offshore islands, stand on the edge of the incredible Cliffs of Moher, and see some of the country's best beaches and national parks.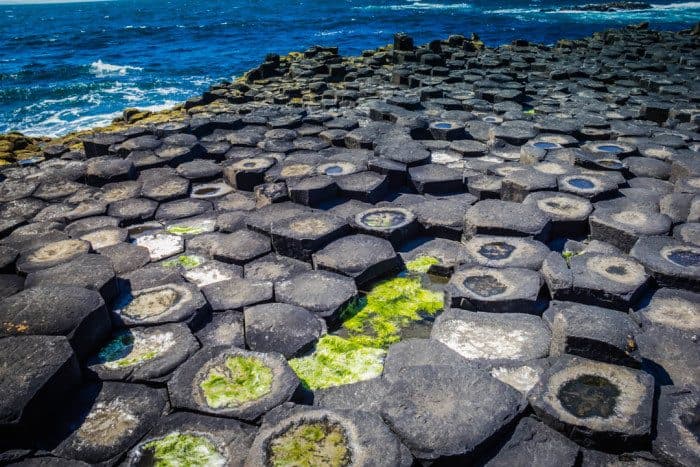 NORTHERN IRELAND
While all of Ireland is naturally beautiful, some of the best stuff resides in Northern Ireland. 

Belfast is an incredibly interesting city with a torrid past and a born-again vibe. It's worth spending a few days here. 

Venturing north you'll see a variety of wonders and many Game of Thrones filming locations. Highlights of the Causeway Coast include Giant's Causeway, the Dark Hedges, Carrick-a-Rede bridge, and Dunluce Castle.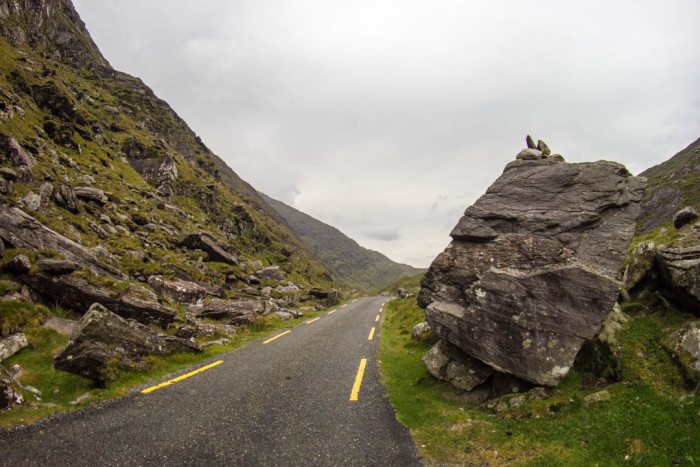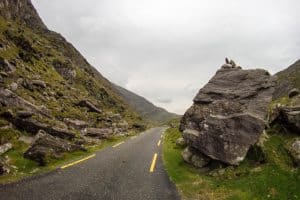 RING OF KERRY
The Ring of Kerry is one of the best tourist routes in the country. If you're looking to travel to Ireland for history, culture, and outdoor scenery, then the Ring of Kerry has it all.

Start in Killarney, explore Killarney National Park, and then travel from village to village across the Iveragh Peninsula.
It requires extra planning, but adding a visit to the Skellig Islands will be the highlight of your drive.

When you have finished this drive, be sure to explore nearby Limerick, Bunratty, and Shannon.

IRELAND TRAVEL BUDGET
Setting a budget for travel to Ireland is highly dependent on your travel style. It is possible to visit just about anywhere in Ireland on any budget and still have a great trip. That said, you can make your trip as basic or as luxurious as you desire.
To help you set your budget, we've included some base range price estimations for travel within Ireland. Of course, keep in mind that prices can fluctuate based on seasons, availability and festivals.
ACCOMMODATION: Varies by type and rating. Generally, you can expect camping to be free to Euro 10 per night, hostels to average Euro 10 to 20 per night, mid-range hotels to average Euro 50 to 100 per night and luxury hotels to be Euro 100 and up per night.
ATTRACTIONS: Activity costs will vary, some museums are free to enter, as are national parks. The Guinness Storehouse costs 16 Euros to enter, while the famous Blarney Castle also costs 16 Euros for entry.
TRANSPORTATION: The most popular method of travel around Germany are by train, bus or rental car. The Flix Bus Inter City Fare averages Euro 15. Car rental varies by length of time and generally average around Euro 20 per day for a compact. A litre of petrol will cost you around Euro 1.50.
FOOD: Food will vary widely depending on your tastes and what restaurants you choose to visit on your trip. Generally, though, you can expect to find pub food for around Euro 10 to 15, take a meal in a mid-range restaurant for Euro 25 per person and pay around Euro 5 for a pint of beer.
BUDGET
---
40 EURO PER DAY
Staying in hostels, eating fast food or cooking own food, and entrance and transport to a few attractions.
MID-RANGE
---
100 EURO PER DAY
Private rooms. Restaurant meals. Lots of museums, attractions and a couple of day trips.
LUXURY
---
200 EURO + PER DAY
Upscale hotels. Private transport. Restaurant meals and bars. No limit on attractions or museums.
WHERE TO STAY IN IRELAND
Below you will find some of the places we have stayed during our travels in IRELAND. These are individual properties that we enjoyed and would recommend to other travelers.
For more specific advice, check out Best Area to Stay in Dublin – Best Hotels & Travel Tips
HOW TO GET AROUND IN IRELAND
Ireland is a small country and with an excellent road network and an excellent public transport system, it's easy to travel around and to get from one destination to the next quickly and efficiently. The best part is that you have options.
FLIGHTS: Ireland is the home of infamous budget airline Ryanair, and you'll find cheap flights across the country and all over Europe, making it a relatively easy place to fly in and out of. Domestically though, you may not need to fly too much, as distances between cities aren't huge, and after factoring in waiting times at terminals, you may find it's just as quick to take the bus.
BUS: Bus travel is by far the most common form of public transport in Ireland, and there are regular connections between most major cities. Outside of the main bus routes though, using public bus services in rural Ireland can be a tedious affair. Local routes tend to be incredibly slow and irregular. Some services on the Ring of Kerry for example, only have one departure a day.
CAR RENTAL: Renting a car is the best way to travel to Ireland and to explore the best that the country has to offer. You won't be pressed to keep to public transport schedules and you'll have the flexibility to stop wherever you like and to admire whichever dramatic views you like the most. Check out Discover Rental Cars for great deals.
TRAIN: Train travel is less common than bus travel, but the Irish rail network does connect Dublin with most other major cities. Dublin is the hub, and traveling by train between other cities, can prove to be more difficult once you are out of the capital.
HIKING & CYCLING: Ireland has a whole network of long-distance hiking and cycling trails that are becoming popular with outdoor enthusiasts. You can hike the Kerry Way or you can cycle the length of the Wild Atlantic Way, to name just two of the routes out there.
WHEN TO VISIT IRELAND
When planning your travel to Ireland, it's important to bear in mind that no matter what time of year it is, the weather can be unpredictable.
This is one of the windiest, rainiest places in Europe, and even in the height of summer, the clouds can roll in from the Atlantic with little notice and cause a downpour. That's all part of the Irish experience though, and as long as you are prepared for every eventually, then you won't be caught out.
The country has four traditional seasons, and by far the most popular season to travel to Ireland in is summer. This is when there is less chance of rain and bad weather, and for the most part, you can expect temperatures in the mid 20 degrees celsius from May through to August.
If you can though, avoid July and August, as this is peak season when things are at their absolute busiest due to the school holidays.
The summer season is great for hiking, but so are spring and fall too, and you may want to wait for the shoulder seasons if you can, before visiting.
The coldest time of year to visit is in winter, between November and February. This is never a particularly popular time to visit for tourists, aside from over the Christmas and New Year breaks, and if you brave the cold weather and the short, dark days, then you'll find that in many places, you might well be the only traveler.
For more information, check out the Best Time to Visit Ireland: Month by Month Breakdown
PLAN AN EPIC ITINERARY IN IRELAND!
SAFETY IN IRELAND
Ireland is an incredibly safe country to visit, particularly in friendly and welcoming rural areas. Tourists have little to worry about, although some urban areas late at night, may be best avoided, particularly if you have been to a few pubs beforehand.
As with anywhere, be wary of opportunistic criminals and be aware of your belongings and your surroundings when you travel to Ireland.
As with any destination, we recommend learning and adhering to certain safety practices when you travel. Be sure to read our personal travel safety tips, compiled from our travels across 7 continents.
IRELAND TRAVEL: BOOKING RESOURCES