After landing in Dublin we quickly grabbed our rental car and headed off to the Wicklow Mountains. We could hardly wait to explore the countryside of Ireland and get lost in the landscapes and history. After arriving in Glendalough, we checked into our bed and breakfast and made our way into the downtown area.
As you can imagine, the downtown is a small area but what came from parking and going for a walk would make some of the most interesting exploration on our trip in Ireland. Unbeknownst to us, we had stumbled onto one of the most important monastic sites in Ireland.
From the road we could see a large round tower casting it's shadow behind the tree line, so we quickly pulled over to explore what we saw. We parked next to a river that had a large stonewall along the road. As we walked though the large stone gateway, which had two round-headed arches, we followed the cobble stone walkway up into a cemetery.
Don't leave home without: Lonely Planet Ireland (Travel Guide)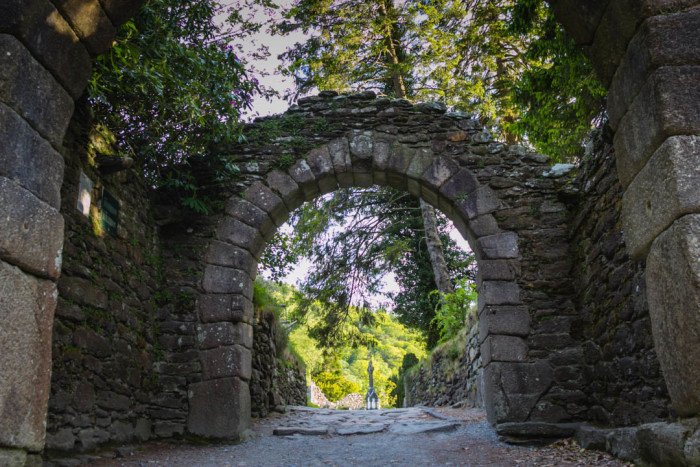 Neither of us had ever encountered something like this before in our travels. We were quickly drawn to the large Celtic crosses that litter the whole cemetery grounds. If the walls of these places could talk, imagine the stories of history they would tell us.
All of the gravestones looked to have been there for many decades.. Some of the gravestones were just rocks set into the grass with hand etched writing that was unreadable, while others had large cracks. Some were falling over from the years of Ireland's wild weather. We were excited to see such great Celtic crosses on our first day.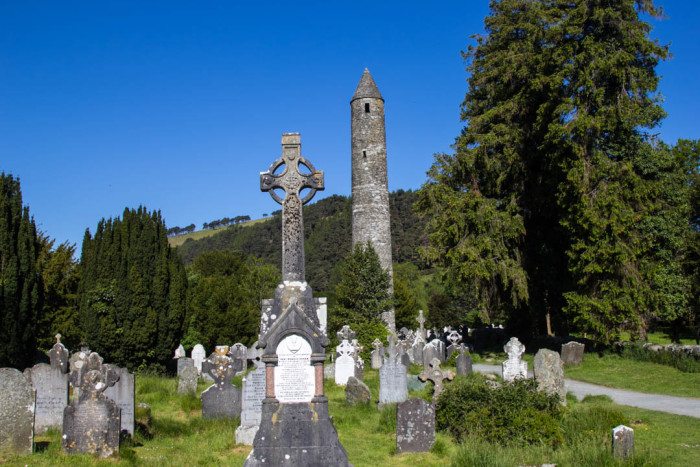 ~*~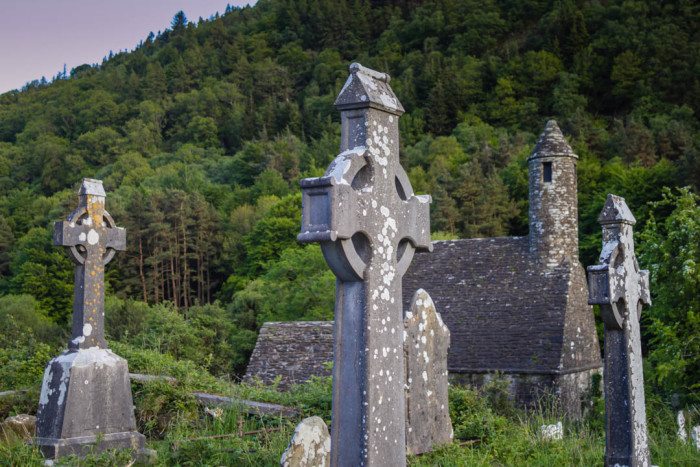 Continuing along, we quickly made it to the impressive rounded tower that stands a massive 30m high. The tower was hand built out of large granite stones that now shows its age with wear lines and weeds growing out of it. Across the top of the tower are four windows that were aligned with the compass of the church.
The round tower was built as a landmark to passing visitors and acted as a bell tower, but also served on occasion as storehouses and as places of refuge in times of attack. This was an early Christian settlement that was founded by St. Kevin in the 6th century and it still has a feeling of the 6th century.
Headstones covered the pathway as I made my way down to the priest's house. This building was in the shape you would expect a building would be from the 12th century. The building I found in front of me is called St. Mary's church. It is one of the earliest and best constructed churches in all of Ireland.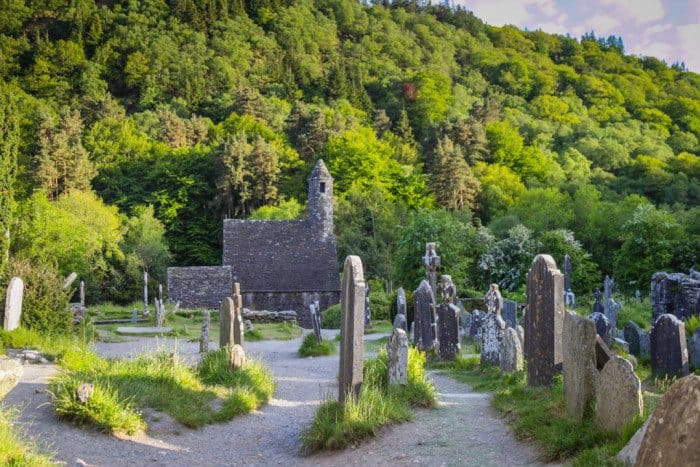 ~*~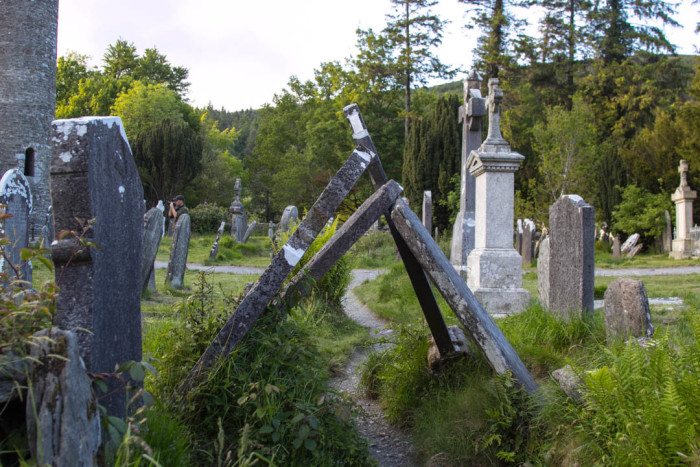 Next I made my way to the other prominent building. This building was outlined with large stonewalls and just taking steps down to it left me in amazement. It looked like something out of a movie set.
This building was called St. Kevin's Church and is also known as St Kevin's Kitchen. It commands your attention even while exploring other areas of the site. We couldn't help but take a wander through it and touch the stones that have stood for more years than we could comprehend.
We lingered in the ruined area until the sun had left the sky before we made our way back under those two large arches to the parking lot along the river.
This was not the last cemetery we would find ourselves in throughout our adventures in Ireland. There's just something about those Celtic crosses that kept drawing us back in.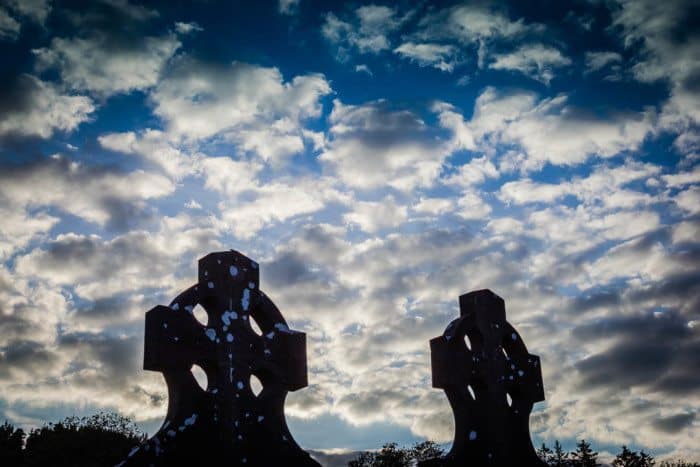 ~*~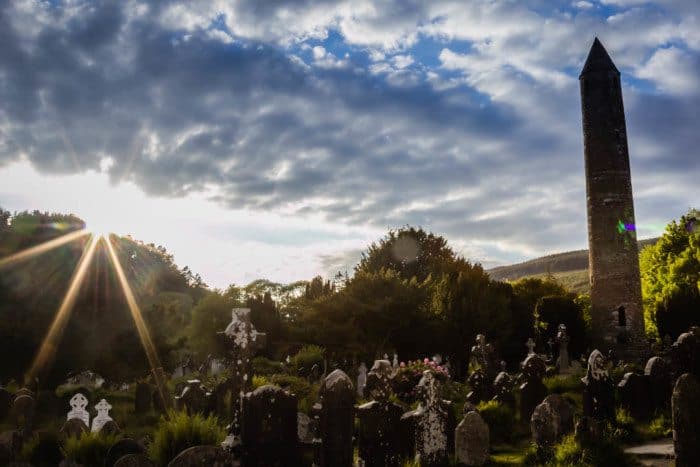 More on Ireland:
Did you like this story? Share it!