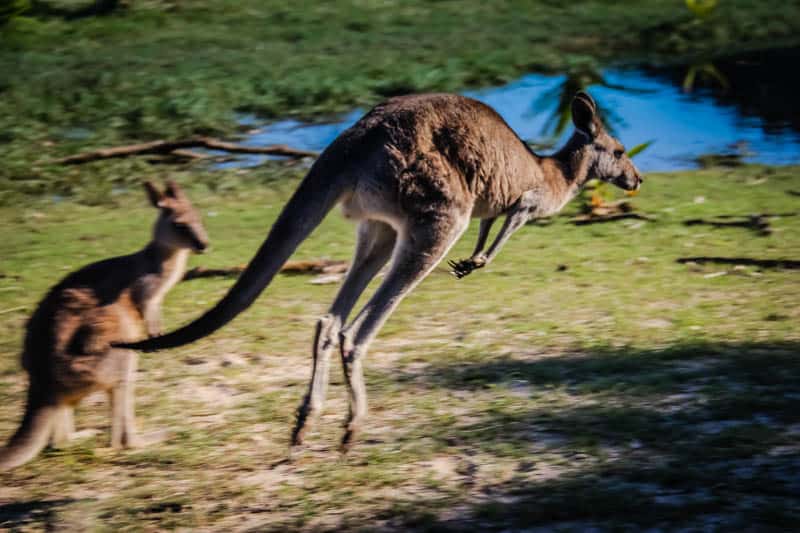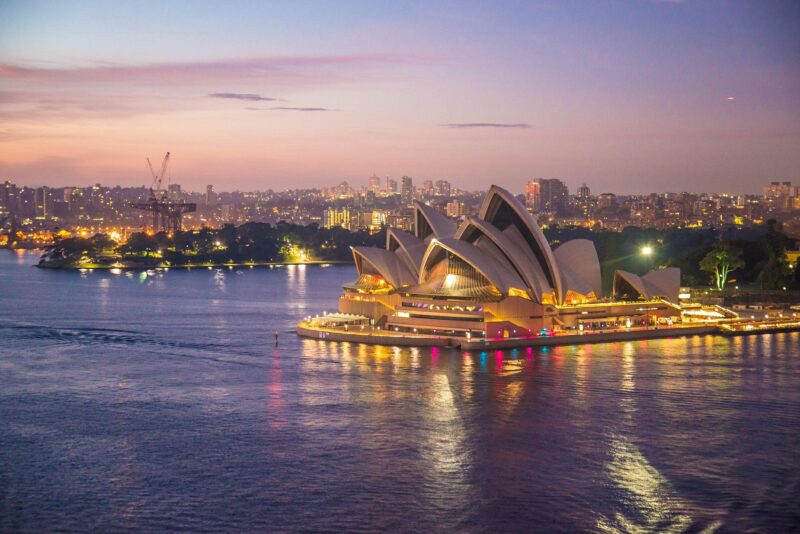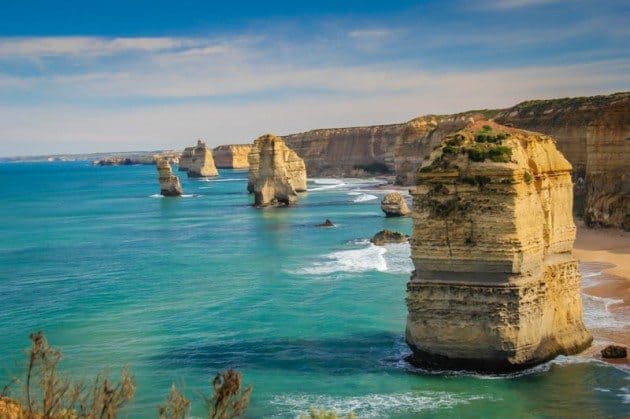 Ultimate AUSTRALIA Travel Guide
Australia is the World's largest island and the smallest, flattest continent on Earth. It is located in the southern hemisphere just west of the international dateline. Our Australia Travel Guide is here to help take the guesswork out of planning your itinerary.
Officially part of Oceania, Australia is a diverse nation with stunning coastlines, more beaches than you could hope for, a desolate bush in the center and everything else in between.
We spent 8 weeks seeing Australia while we drove from Melbourne to Cairns, worked at a warmblood horse farm in Victoria and explored the humid city of Darwin.
The funny part, we had only planned to stay for 4 weeks. Australia sucks you in with the headline sights and keeps you wanting more with its diversity.
AUSTRALIA TRAVEL: QUICK TIPS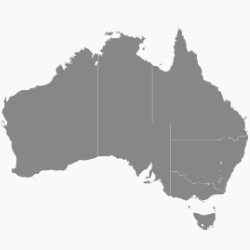 Don't Visit AUSTRALIA Without: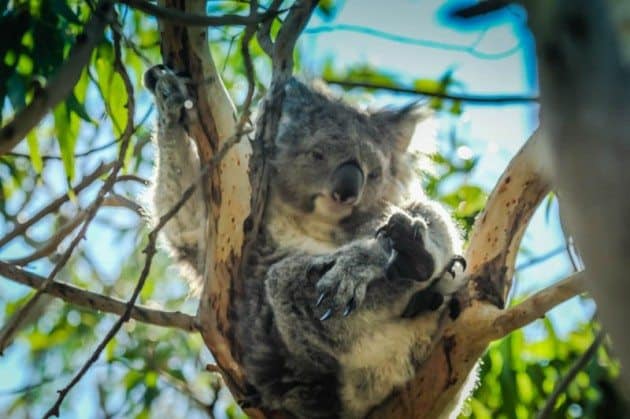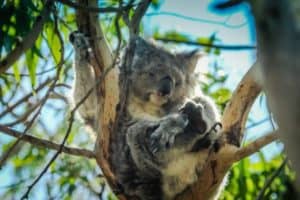 DRIVE THE GREAT OCEAN ROAD
Heading west along the coast from Melbourne is one of Australia's best drives, the Great Ocean Road.

You'll uncover the surfer culture, see plenty of wildlife and stare in wonder at places like the Twelve Apostles. Be sure to give it at least 2 nights.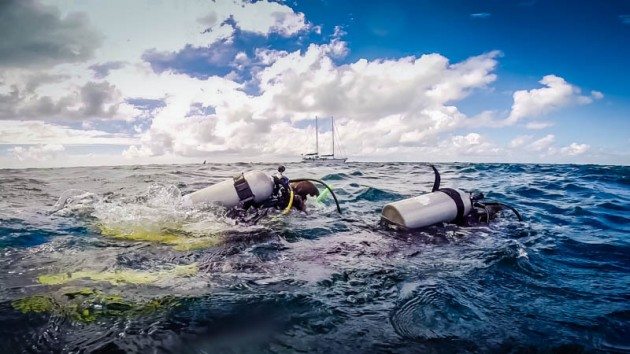 DIVE THE GREAT BARRIER REEF
Heading underwater to explore the world's largest barrier reef is almost a rite of passage when exploring Australia!

The reef is accessible from Airlie Beach all the way up to Cairns and it's possible to book diving trips for all levels.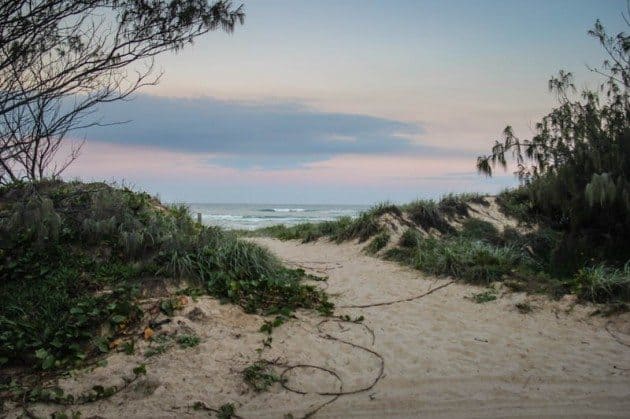 BUSH CAMP ON FRASER ISLAND
While controlled camping is possible on Fraser Island, the best way to experience the island is by bush camping.

Done with a permitted company, this will see you camping out in the wilds. It's a refreshing adventure.
MORE THINGS TO TRY IN AUSTRALIA
There is no shortage of great things to do in Australia during your visit and the biggest problem you'll face is fitting them all into your itinerary.
Each region has its own offering and unique things to check out during a visit, so be sure to look at our island guides once you decide where you're itinerary will take you.
You could also consider a visit to Tasmania during your time in Australia, too. Right at the southern tip of Australia, the colder climes of Tasmania are perfect for anyone looking to travel to Australia and get off the beaten track. Take the ferry across from the mainland, or fly into Hobart – either way, you'll quickly be immersed in the dramatic coastal scenery and wilderness of the interior. Visit the lakes of Cradle Mountain, hike to the top of Mount Wellington, explore the history and heritage of Port Arthur, and enjoy the cool weather and breezy atmosphere!
Plan your trip like a seasoned pro!
POPULAR REGIONS IN AUSTRALIA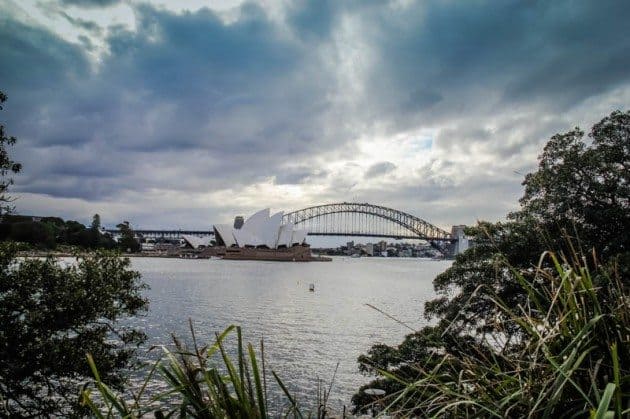 NEW SOUTH WALES
New South Wales is the starting point for many first-time visitors who travel to Australia.

This is where you'll find Sydney, one of Australia's most iconic destinations, as well as the stunning Blue Mountains and famous beaches such as Manly and Bondi.

New South Wales is more than Sydney, though: you can road trip south to Jervis Bay, head north to Newcastle, Port Macquarie, and all the way to Byron Bay.

Or you could head inland to the Australian Capital Territory and Canberra, or the tall peaks of Kosciuszko National Park.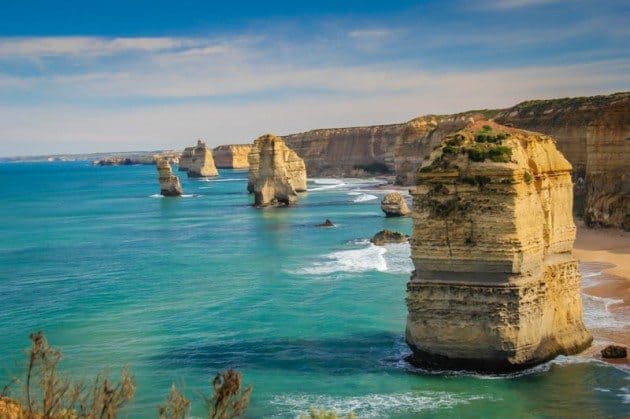 VICTORIA
Victoria is best known for its capital city, Melbourne, where you'll find Australia's quirkiest cafes, best coffee, and most intriguing galleries and museums.

If you're looking for culture when you travel, this is the destination for you.

There's more to see in Victoria though: you can road trip along the epic Great Ocean Road, see the penguins at Phillip Island, or hike through the wilderness of Wilsons Promontory.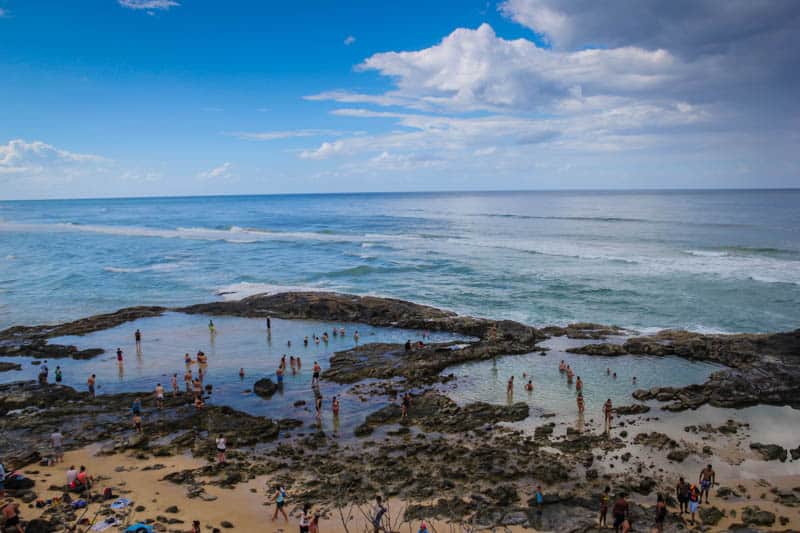 QUEENSLAND
Head north from New South Wales, and you can explore the tropical coastline of Queensland as part of your Australia travel itinerary. Start by relaxing on the Gold Coast beaches, where golden sands meet the city skyline spectacularly.

Continue to Brisbane, one of the best cities in Australia. Here, you'll find great bars and restaurants along the Southbank, the excellent Museum of Queensland, Lone Pine Koala Sanctuary, and much more.
Keep heading north, and you'll be able to visit the white sands of Fraser Island, the beautiful sandy islands of the Whitsundays, the Great Barrier Reef at Cairns, and the ancient Daintree Rainforest.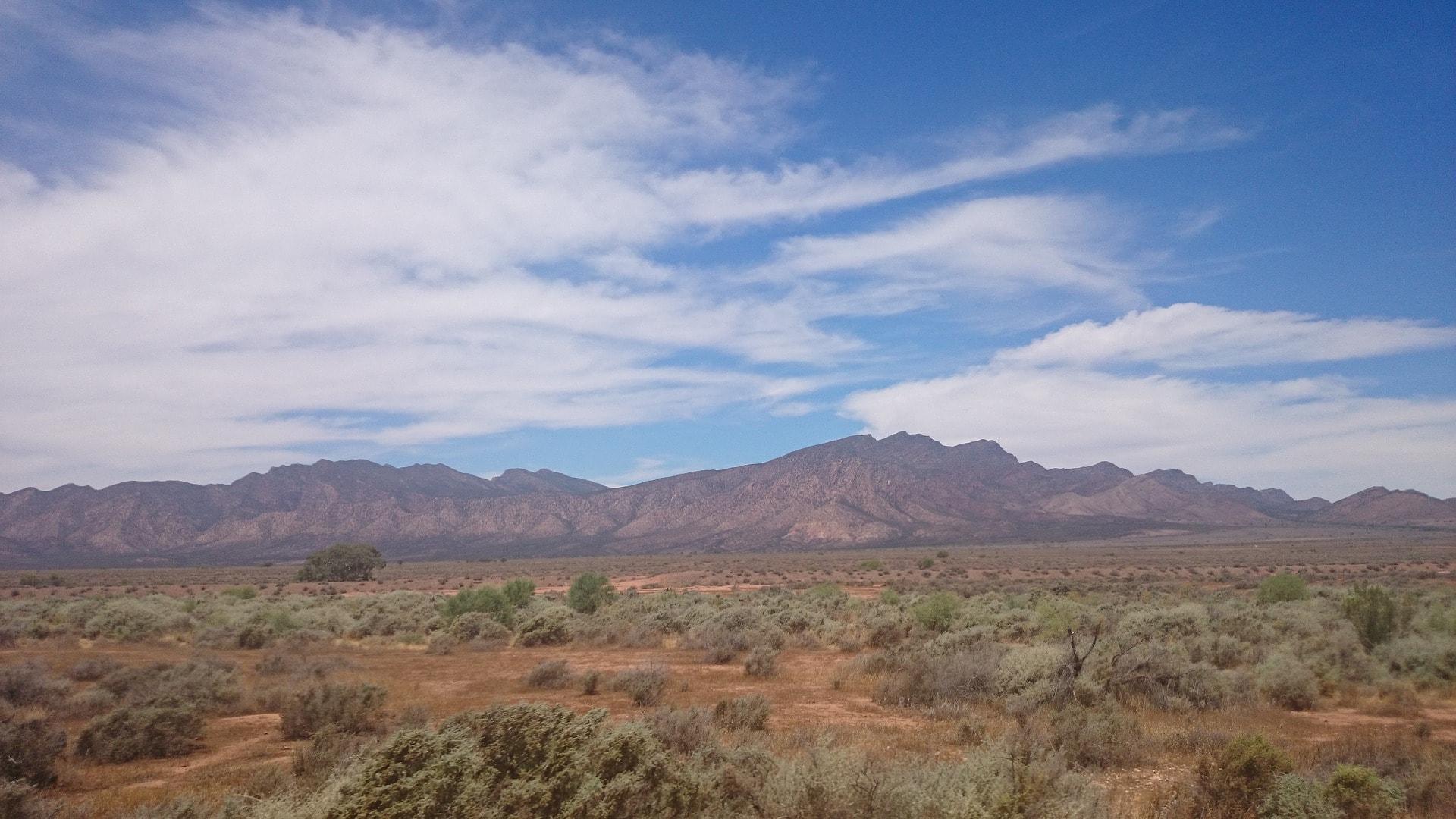 SOUTH AUSTRALIA
South Australia is home to both beautiful beaches and remote Outback scenery. It's a great place to road trip and start a journey either east to Melbourne or north to Uluru.

Adelaide is South Australia's laidback and understated capital, home to wonderful botanical gardens and some interesting cultural museums and galleries.

The Flinders Chase National Park has beautiful hiking opportunities, while the dusty, underground hotels and pubs of Coober Pedy are like nowhere else in the world.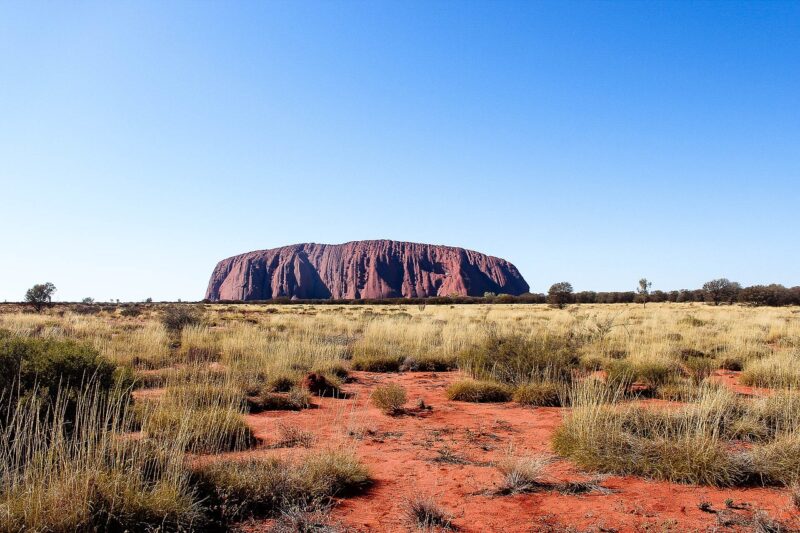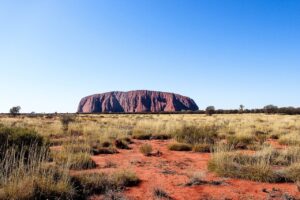 NORTHERN TERRITORY
The Northern Territory is where you can find the iconic natural site of Uluru and the endless deserts of the Red Centre. This is the real Outback territory.

Head to the far north, and you'll discover a relatively understated part of the country in the tropical surrounds of Darwin.

Visit the steaming hot jungles of Kakadu National Park, explore incredible canyons, see crashing waterfalls, and watch out for crocs in the rivers in this great addition to your Australia travel itinerary.

If you seek adventure, you'll want to head to NT.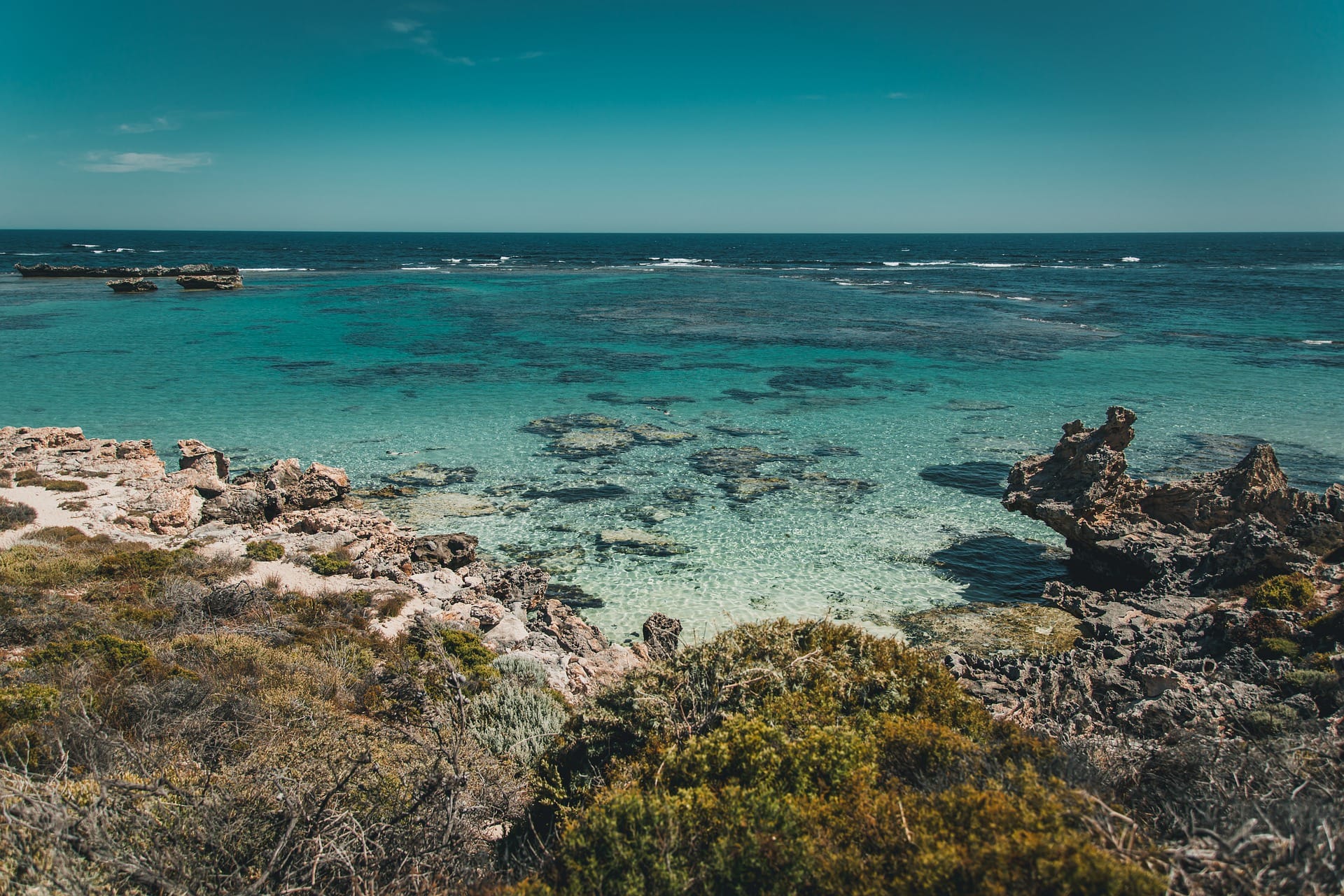 WESTERN AUSTRALIA
Head west to explore the remote reaches of Western Australia. Start in Perth, the most remote capital city in the world, before heading south to the colorful wine region of Margaret River and the beaches and coastal scenery of Albany and Esperance.

Or you could head north, traveling along the long coastal road to stop off at the Ningaloo Reef, where you might spot Whale Sharks, head inland to the gorges of Karijini National Park, and explore the sheer beauty of Broome and the Kimberleys.

AUSTRALIA TRAVEL BUDGET
Setting a budget for travel to Australia is highly dependent on your travel style. It is possible to visit just about anywhere in Australia on any budget and still have a great trip. That said, you can make your trip as basic or as luxurious as you desire.
To help you set your budget, we've included some base range price estimations for travel within Australia. Of course, keep in mind that prices can fluctuate based on seasons, availability and festivals.
ACCOMMODATION: Hostels will cost between AUD 20 and AUD 30 per night, although long-term backpackers can often organize deals on longer stays. Hotels will cost upwards of AUD 100 per night. Many travelers choose to rent a car and camp, which can lower accommodation costs dramatically.
FOOD: Eating out isn't cheap in Australia. Even a meal in a pub or cafe will likely set you back at least AUD 20 per person, more if it's an upmarket restaurant. You can stay in self-catering accommodation or cook on the beach barbecues to save on costs if road tripping.
TRANSPORTATION: Because of the vast distances between major destinations, you'll need to plan your transport carefully as part of your Australia travel itinerary. The cheapest way to travel between cities is usually by flying budget airlines. Bus and train links exist on the east coast, and sporadically on the west, but are limited and costly. Many travelers prefer to arrange a car or campervan hire, which can be found for as little as AUD 50 per day.
ACTIVITIES: Activity costs vary – from free hiking in national parks and days spent lounging at the beach to expensive paid activities at famous destinations. Scuba diving will cost AUD 100 per dive, while a boat trip out to the Great Barrier Reef will cost a minimum of AUD 100 for the day from Cairns. A day tour of Fraser Island will cost AUD 150, while the Sydney Harbour Bridge Climb is a similar price.
BUDGET
---
75 AUD PER DAY
Staying in hostels, camping, and carpooling to get around, while mostly living off groceries from the supermarket. Make this AUD 100 to throw in the odd private room or day tour.
MID-RANGE
---
200 AUD PER DAY
Midrange travelers looking to stay in private accommodation, eat out regularly, and enjoy plenty of day tours will need to budget at least AUD 200 per day.
LUXURY
---
500 AUD + PER DAY
Travelers looking to enjoy the best restaurants, private tours, and upscale private hotels fit here. For this standard of vacation, you can expect to spend at least AUD 500 per day
WHERE TO STAY IN AUSTRALIA
Below you will find some of the places we have stayed during our travels in Australia. These are individual properties that we enjoyed and would recommend to other travelers.
HOW TO GET AROUND IN AUSTRALIA
Australia is a massive country so you definitely need to heed the warnings behind planned drive times and distances between cities. You'll want to er on the side of a conservative plan unless you can be flexible and have unlimited time to explore.
The best ways to get around are by plane or car. If you can't drive, you can often meet other travelers in hostels or online and pitch in for gasoline, or you could join an organized tour.
FLIGHTS: The quickest way to get around if you're short on time is to fly between cities and rent a vehicle when you arrive at your destination. Most of Australia and Tasmania is well connected with flights.
BUS: Australia has an extensive Greyhound bus system that operates up the East Coast for travelers. If you don't want to drive, this is a great option for getting around to the most popular areas of the country.
CAR RENTAL: If you have more time, the best way to experience Australia is to road trip. Rent a car or campervan and explore the many excellent road trip routes on the east and west coasts or down the middle! Check out Discover Rental Cars for great deals.
TRAIN: While there are a couple of popular and quite famous train routes in Australia, this is not a good way to rely on getting around. Connectivity between cities is limited and you'll find that most train options are of the luxury variety.
WHEN TO VISIT AUSTRALIA
When you travel to Australia, don't forget how vast this country is. Each region (and not just state) has its own climate, and some places are better to travel to at different times of the year.
Generally speaking, the further north you travel, the hotter and more humid it gets. Queensland and the north of WA have a tropical climate; you'll want to visit in the dry season, between March and October.
Tasmania, Melbourne, Sydney, and Adelaide have a cooler climate and are best visited in summer when it's hot!
ONE OF THE BEST PLACES TO SEE KANGAROOS!
SAFETY IN AUSTRALIA
Australia is a very safe country to visit in terms of crime; however, tourists need to be aware of the hazards that the harsh Australian climate might pose during their trip.
When planning an Australian travel itinerary, beware of the vast distances involved if you're driving. Drivers also need to be aware of the dangers posed by animals, such as kangaroos bounding across the road.
Wildfires are common, particularly in summer, in rural areas. In tropical regions in the north, roads can quickly flood during storms and cyclones.
Travelers also need to be careful of poisonous snakes and spiders (although these rarely cause harm) as well as jellyfish and crocodiles in certain parts of the country (again, usually only a problem in the tropical north!).
Being informed and prepared is the best way to stay safe while traveling. Be sure to check out our safety tips & advice from more than 20 years of world travel.
AUSTRALIA TRAVEL: BOOKING RESOURCES